Do you love decorating for the holidays? This Valentine Polka Dot Poppy Wreath was very inexpensive and easy to make!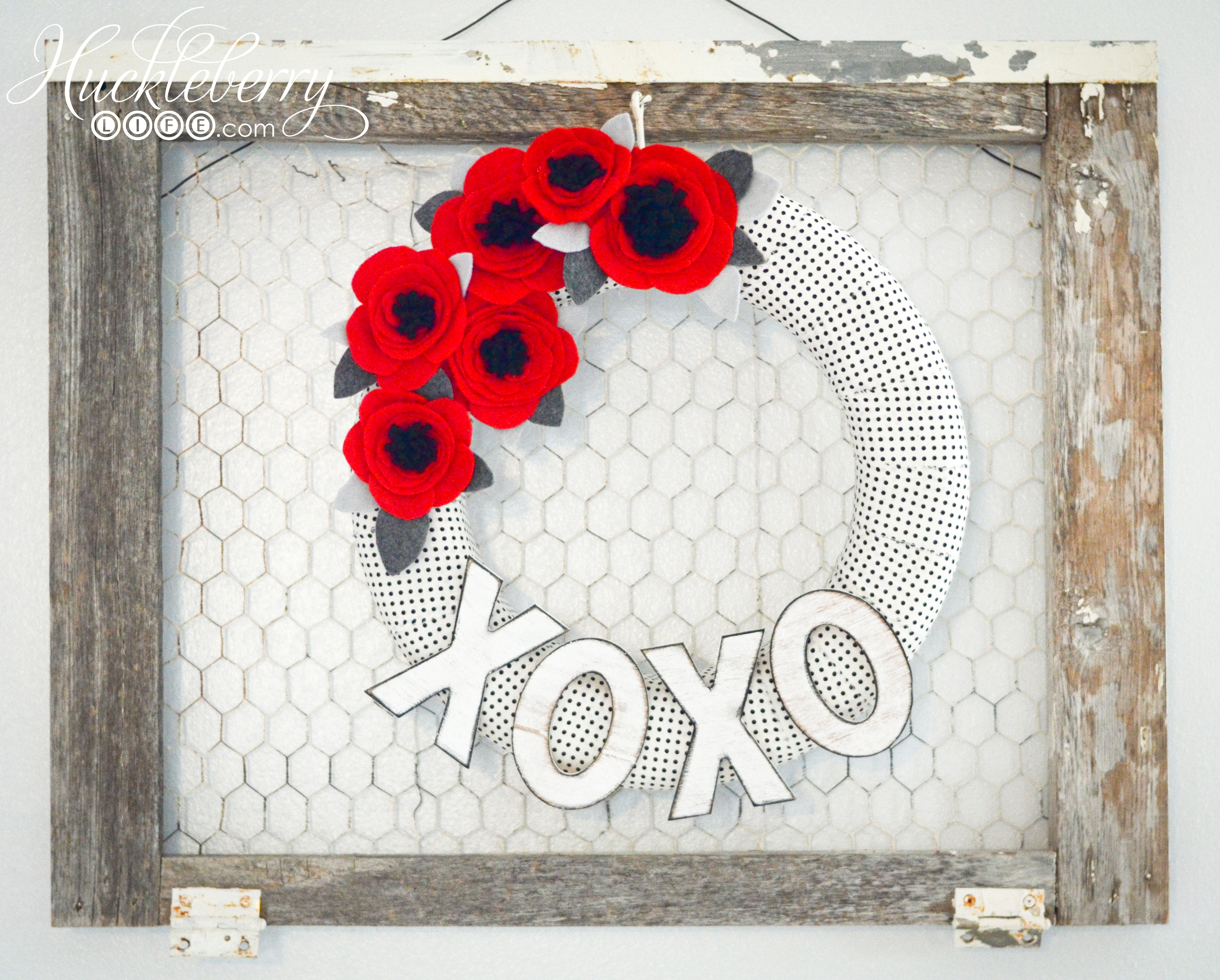 HOW TO MAKE YOUR OWN VALENTINE POLKA DOT POPPY WREATH:
Polka dots just make me happy and I had this piece of scrap fabric that kept showing up all over my house. It was BEGGING me to make it into something fun, so I grabbed a wreath form from my stash in the garage. This foam form was purchased at a local thrift store for 50 cents!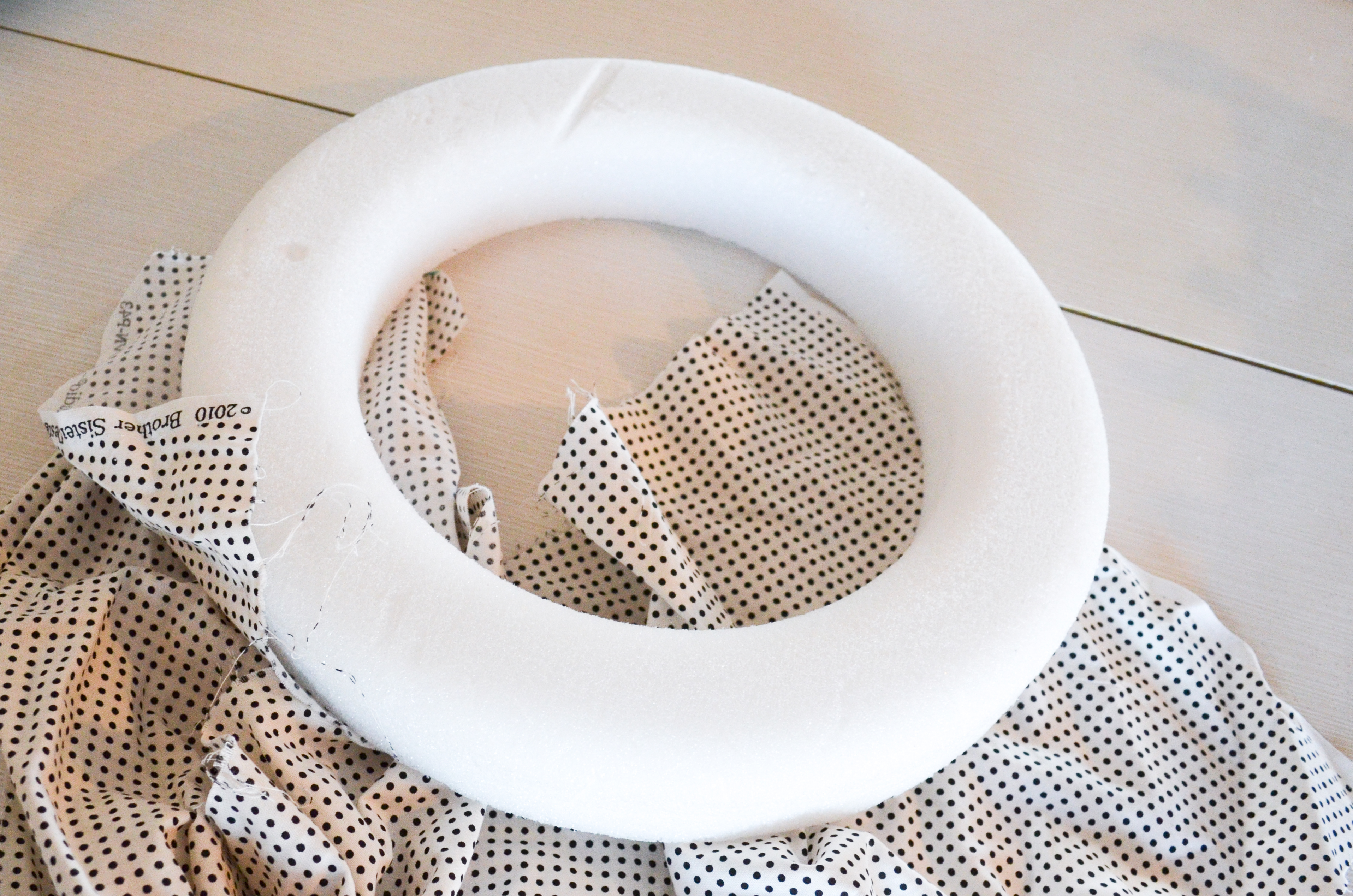 I ripped the fabric into even strips and laid them on the wreath form to make sure I had enough before I started gluing them on.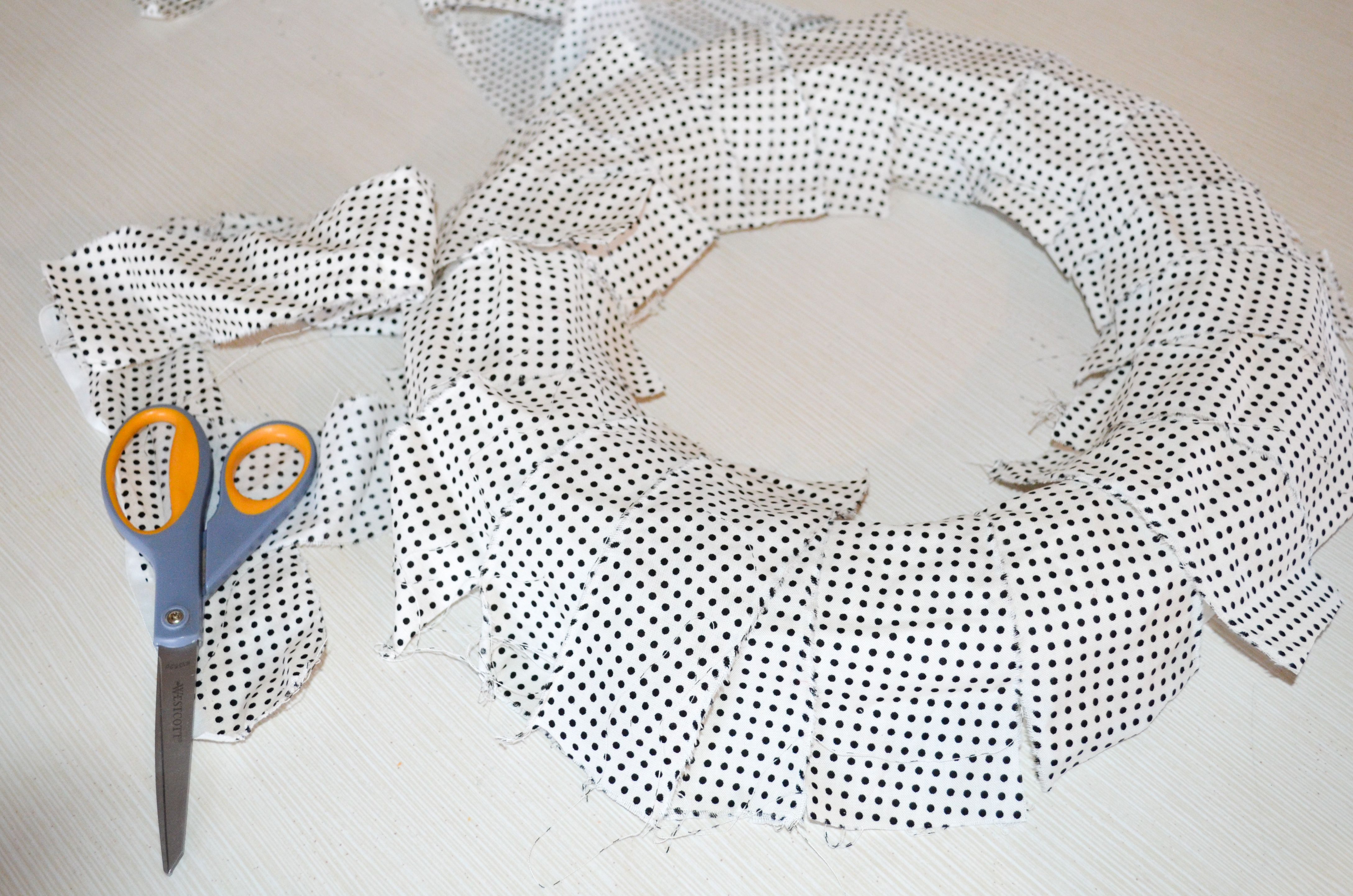 Hot glue is a good friend of mine…until it burns me! Anyone else have a love/hate relationship with their glue gun? I used hot glue to attach the strips at the back of the wreath. I wasn't worried about covering the back of the wreath…obviously. 😉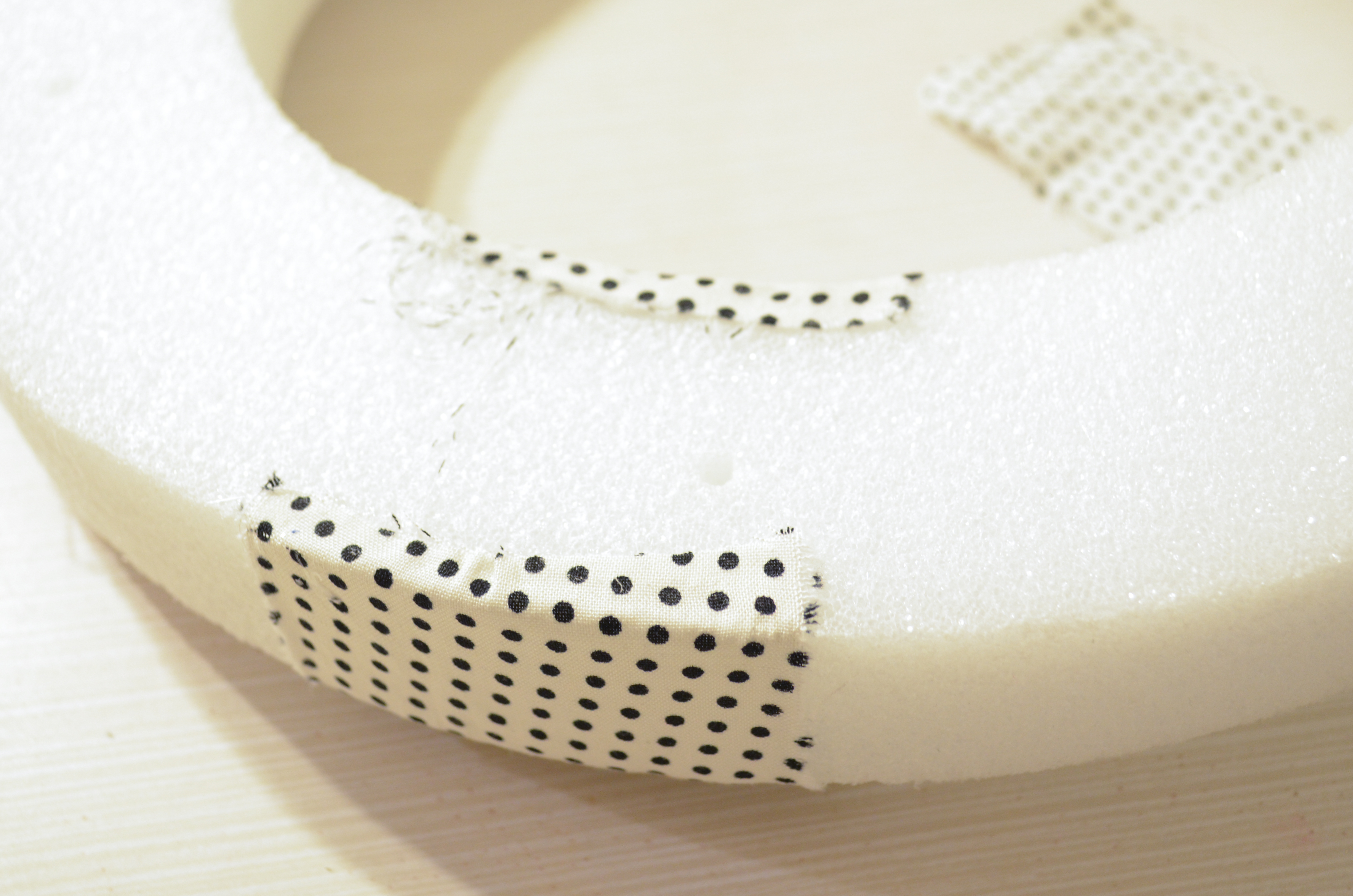 It looks nice from the front. Just make sure to pull it tight when you glue it. And because the inside circle is smaller than the outside, you will have more overlap of the strips on the inside.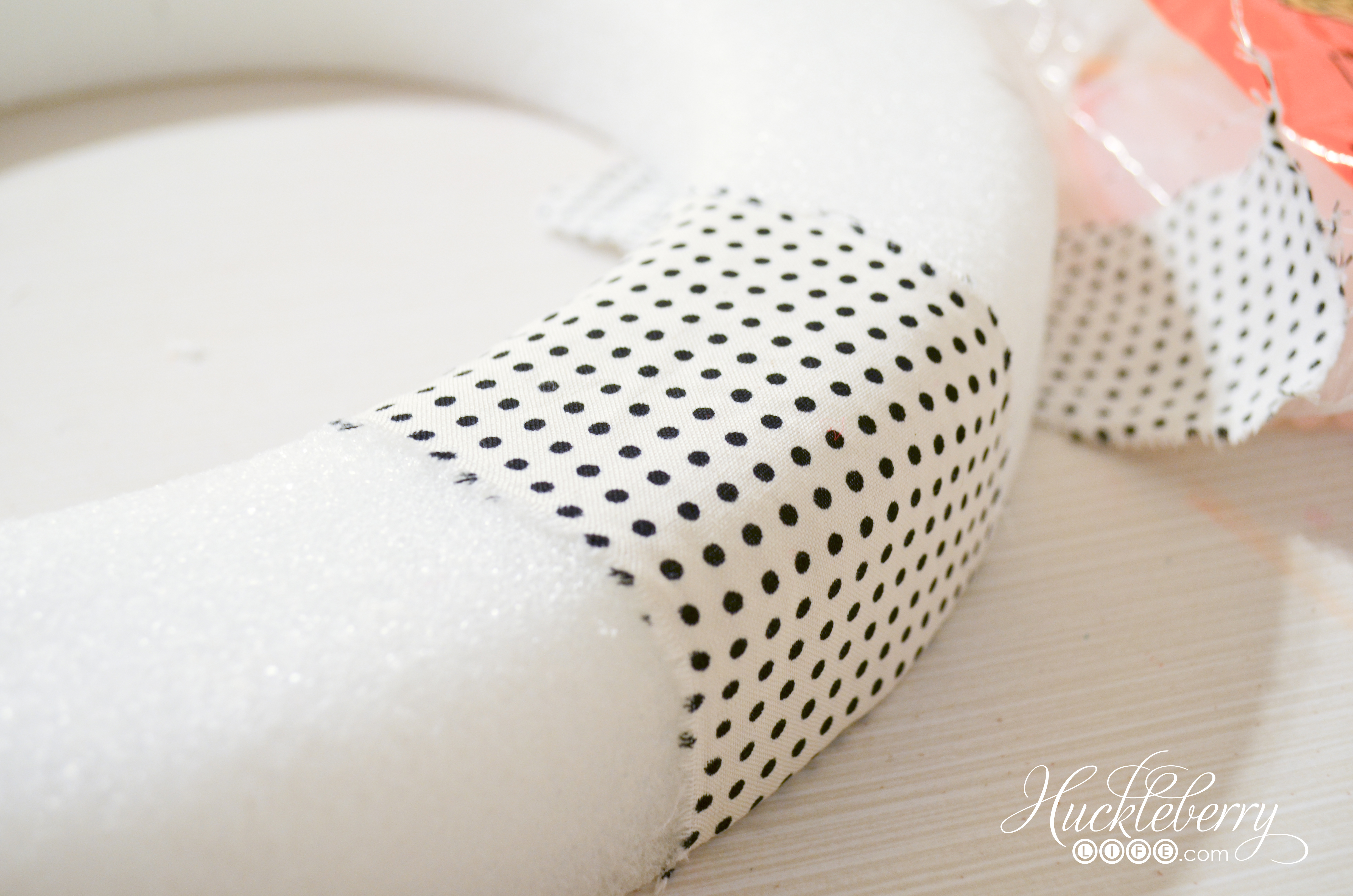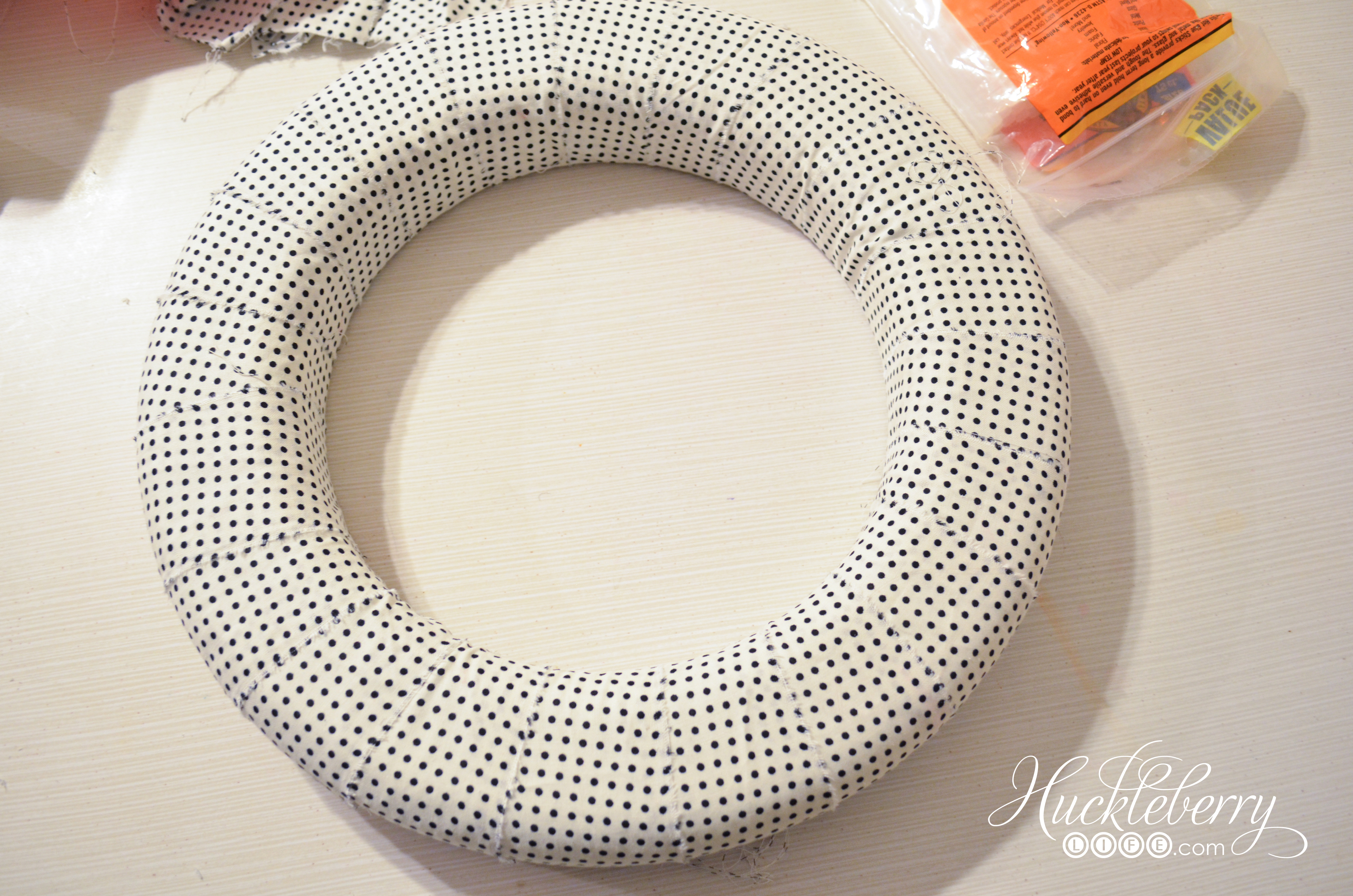 Next I worked on the XOXO letters for the bottom of the wreath. These were a dollar each at WalMart and were the most expensive part of this project. 🙂 They were already painted and sanded on the edges. When I held them up to the wreath I felt like they didn't stand out enough.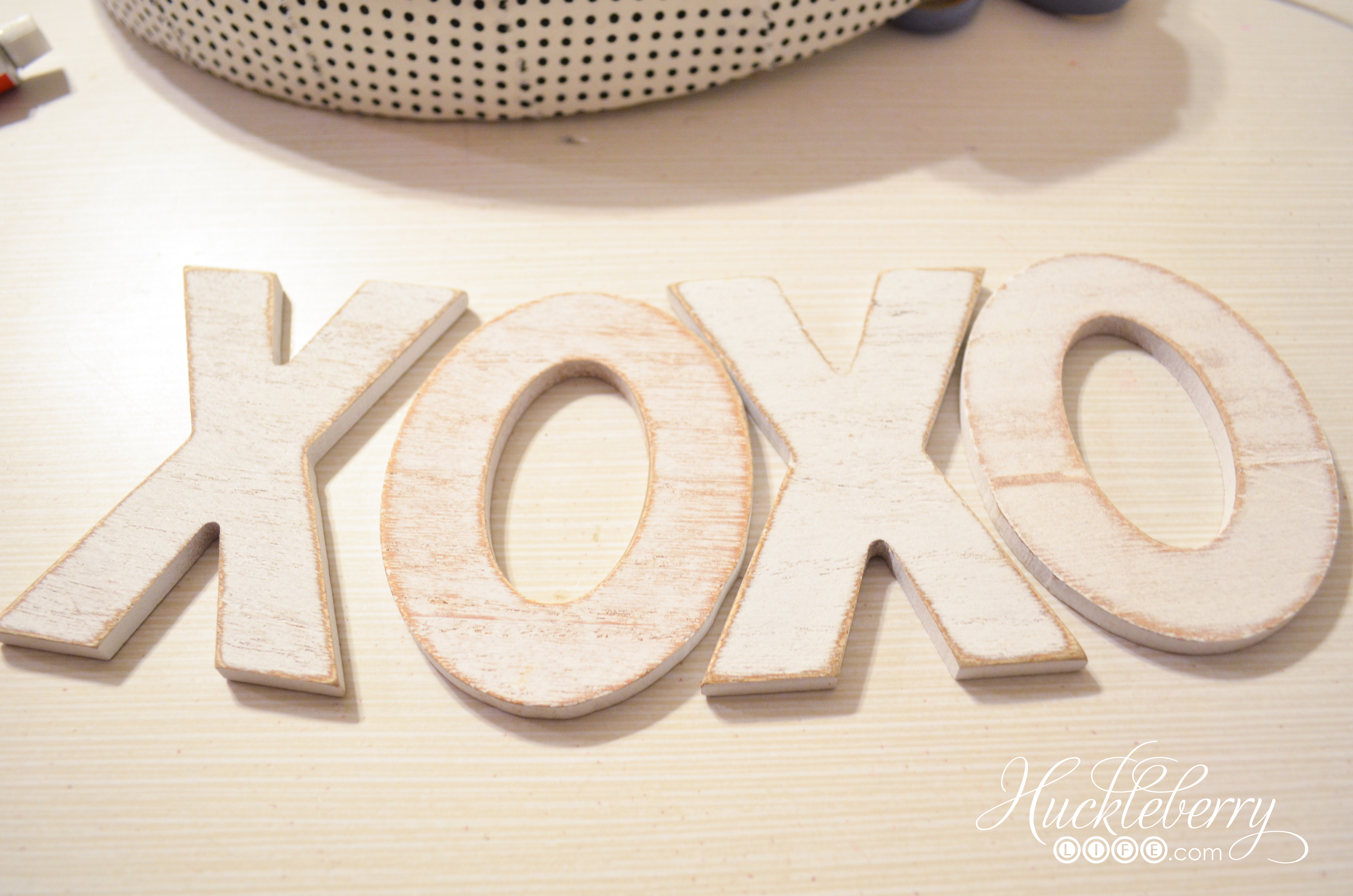 Have you ever used rub'n'buff? If you've looked around the blog much you'll know that I love the stuff! I happened to have some in black and used it on the edges of the letters to make them stand out a bit more. If you don't have rub'n'buff you could dry brush some black paint or use black ink.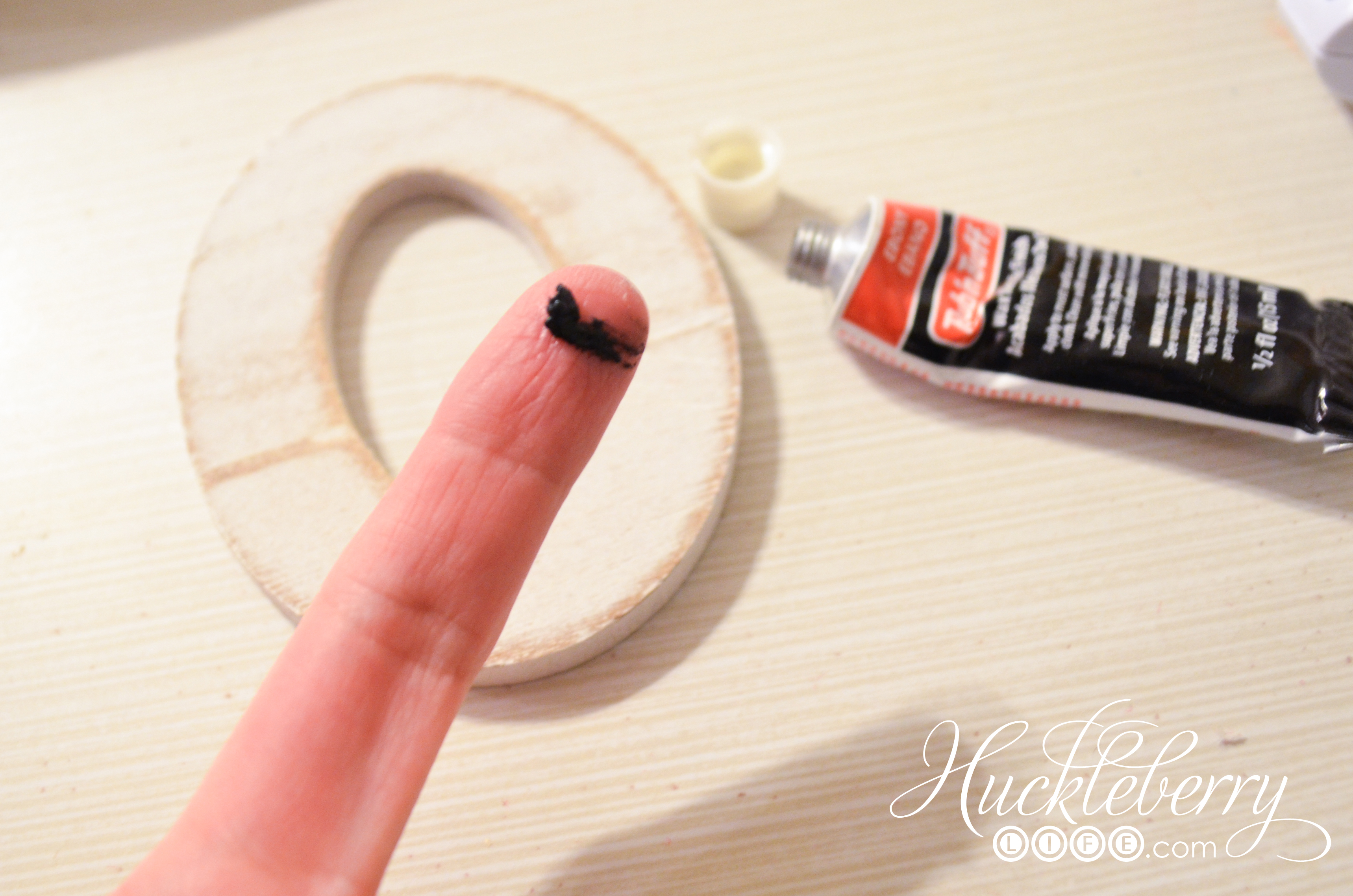 To use the rub'n'buff take a small amount and rub between your fingers and then rub lightly onto the edge. You could also be way less mess than I am and use a Qtip or something. Ha! Doesn't that just give it the "pop" it needed?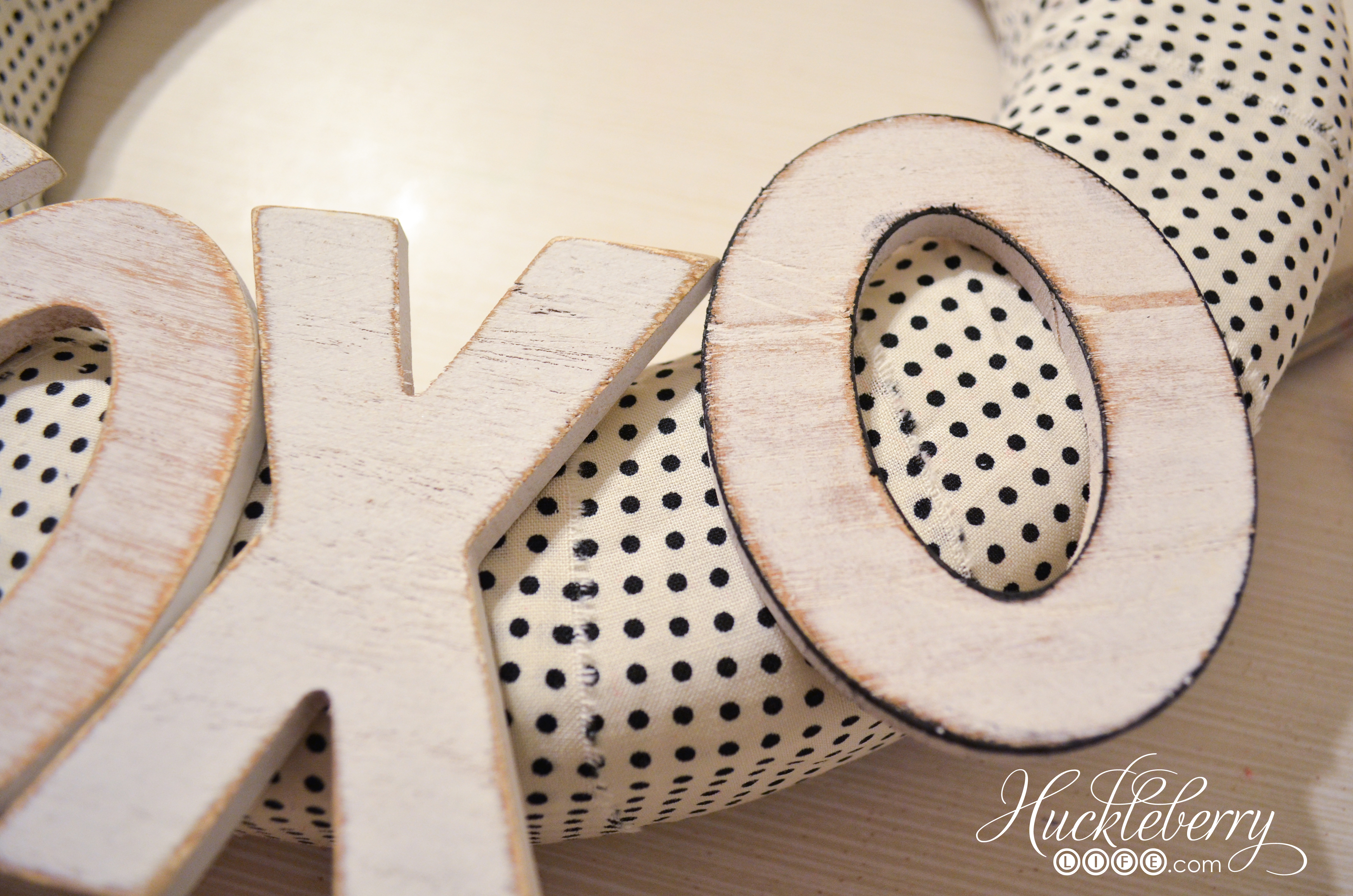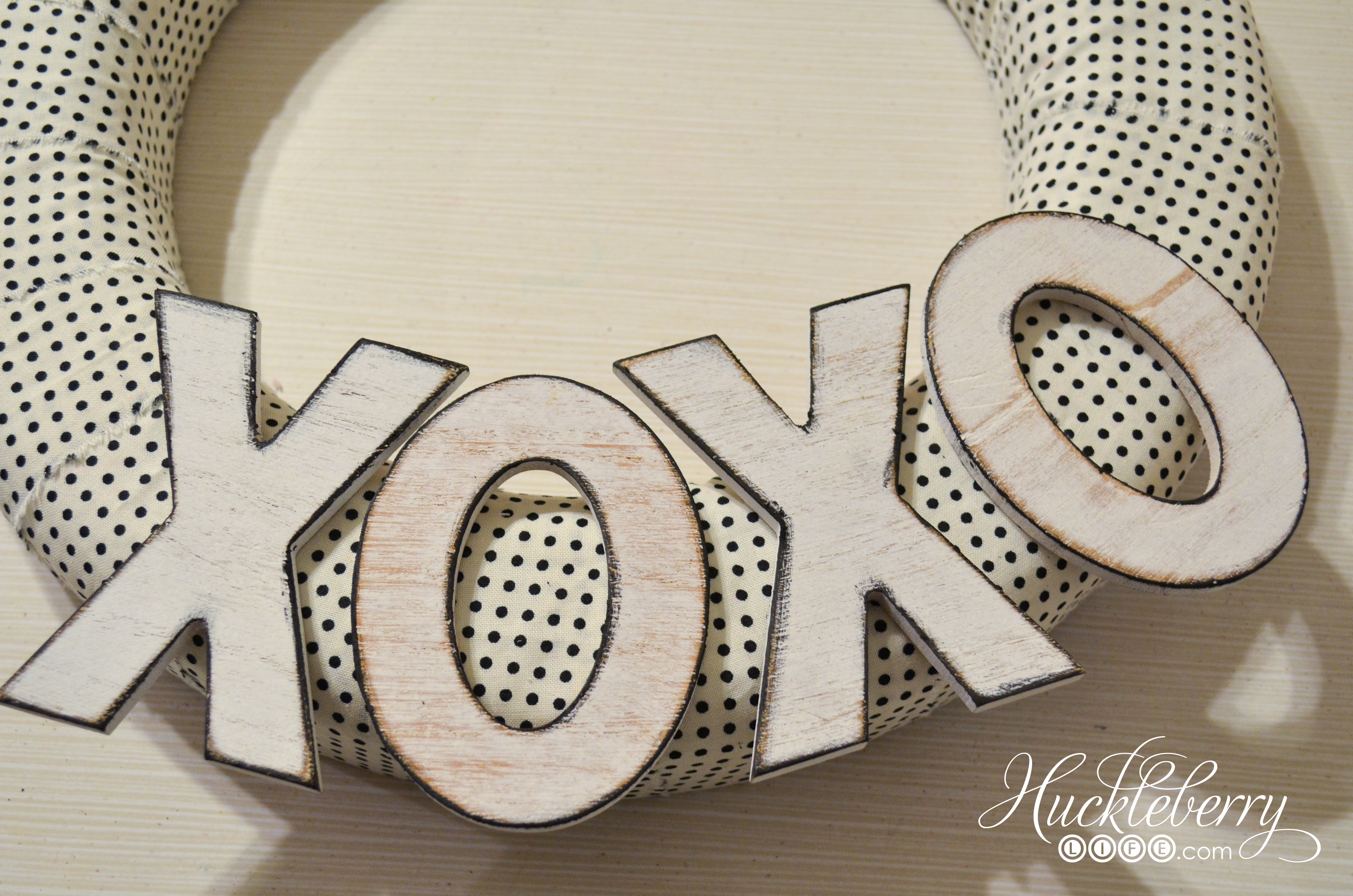 HOW TO MAKE FELT POPPY FLOWERS:
For the poppy flowers you will need a couple sheets of red felt, one sheet of black felt and either gray or green for the leaves. I used gray and charcoal for the leaves. Start by cutting out a circle from the red felt. I traced a roll of tape for the first one and just free handed the rest. Then just cut around and around inside the circle in a scalloped pattern. You can't really mess this up. And felt is around 25 cents a sheet at WalMart so no pressure.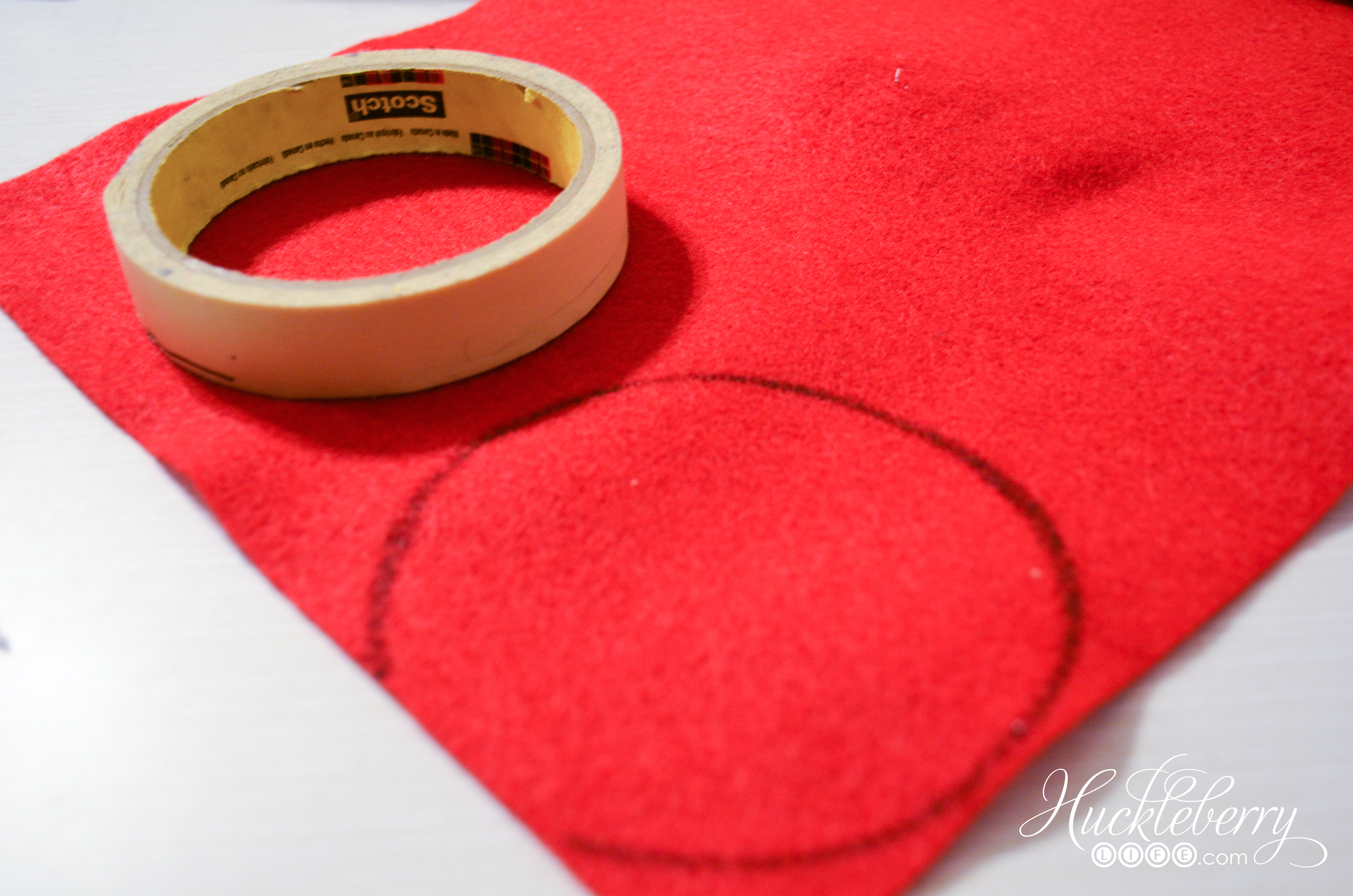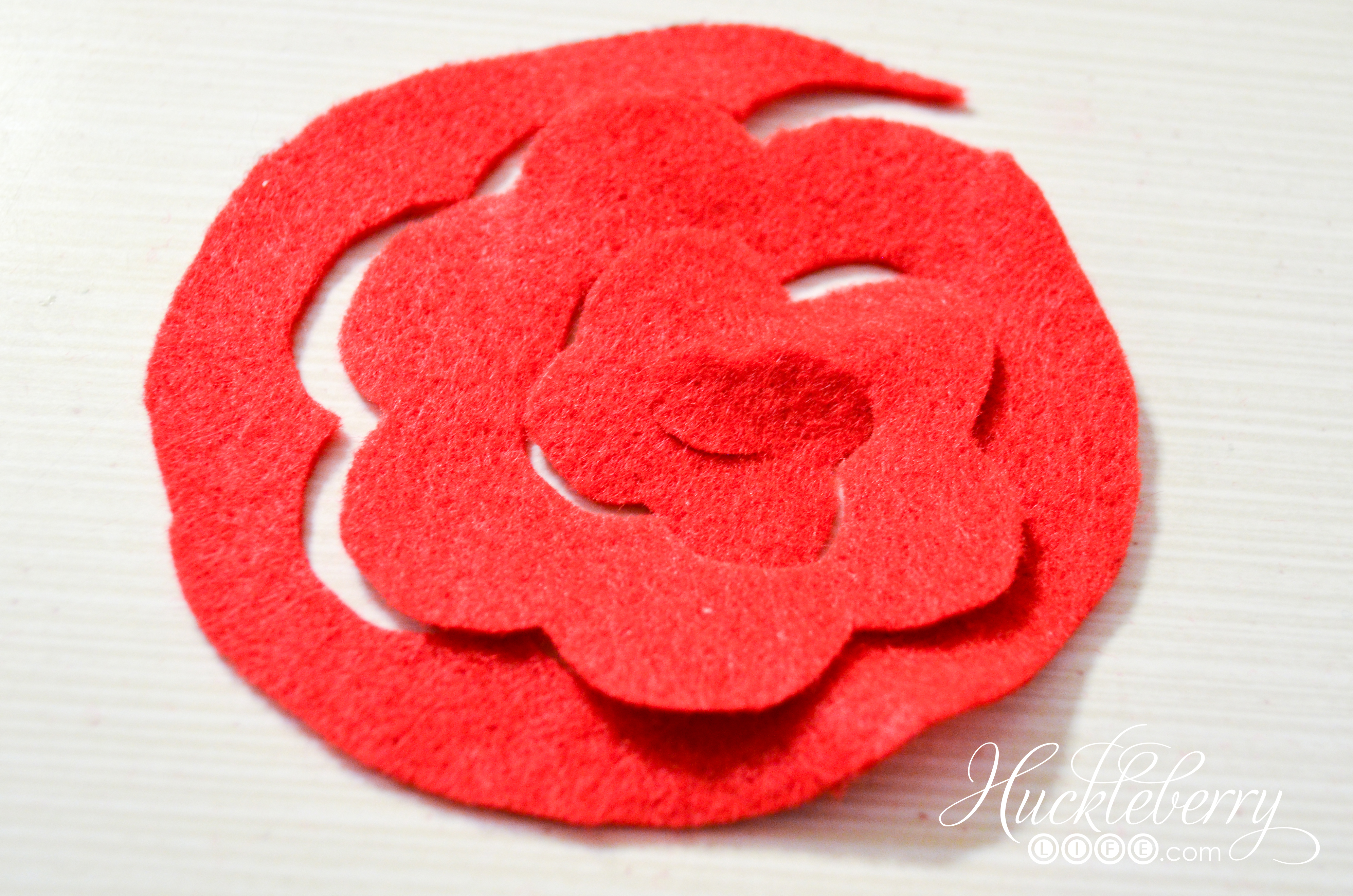 To make the center of the flower, cut a strip of black felt and cut little slits along it to make sort of a fringe.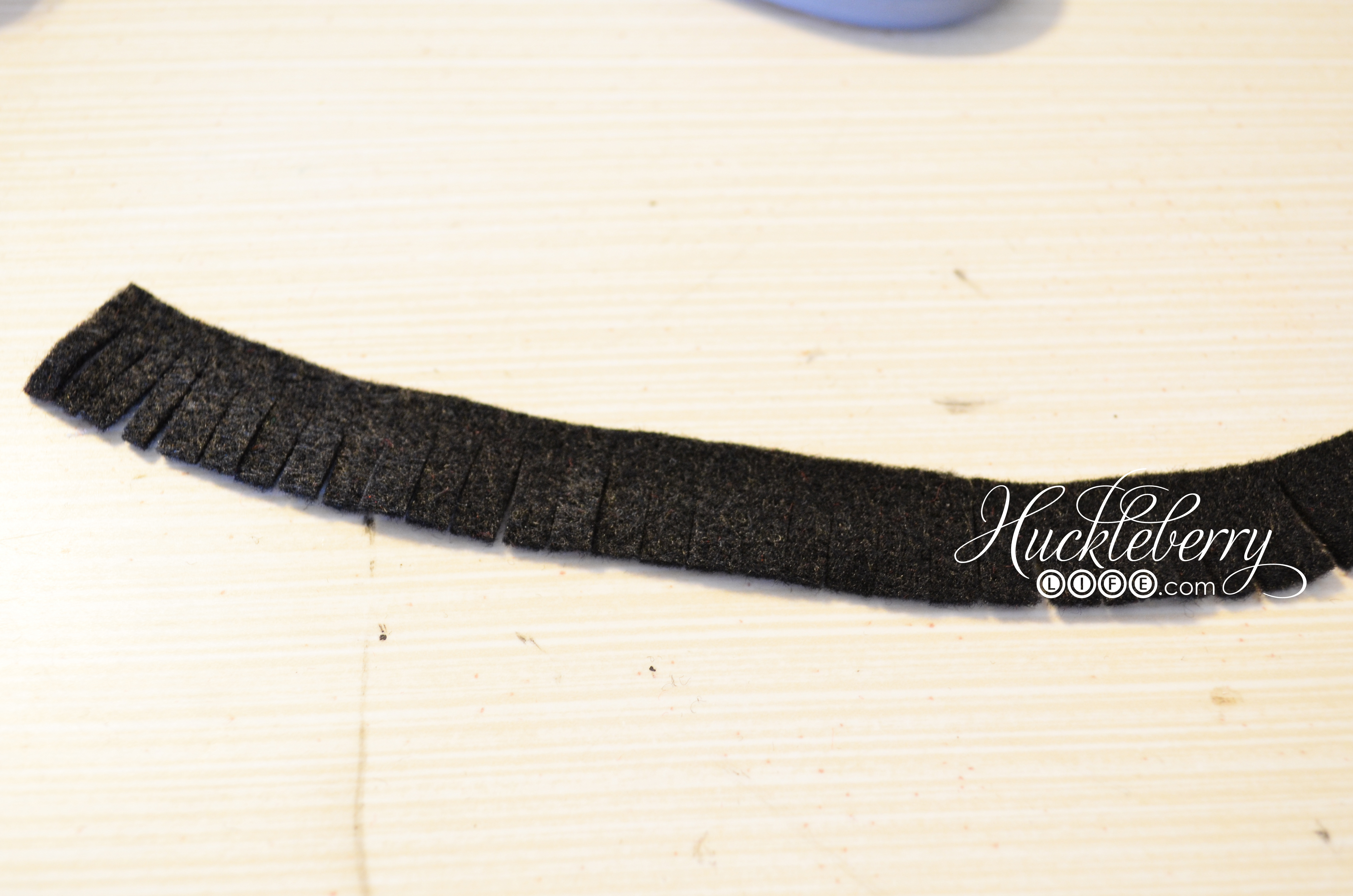 Roll the fringe up tight and glue together on the back.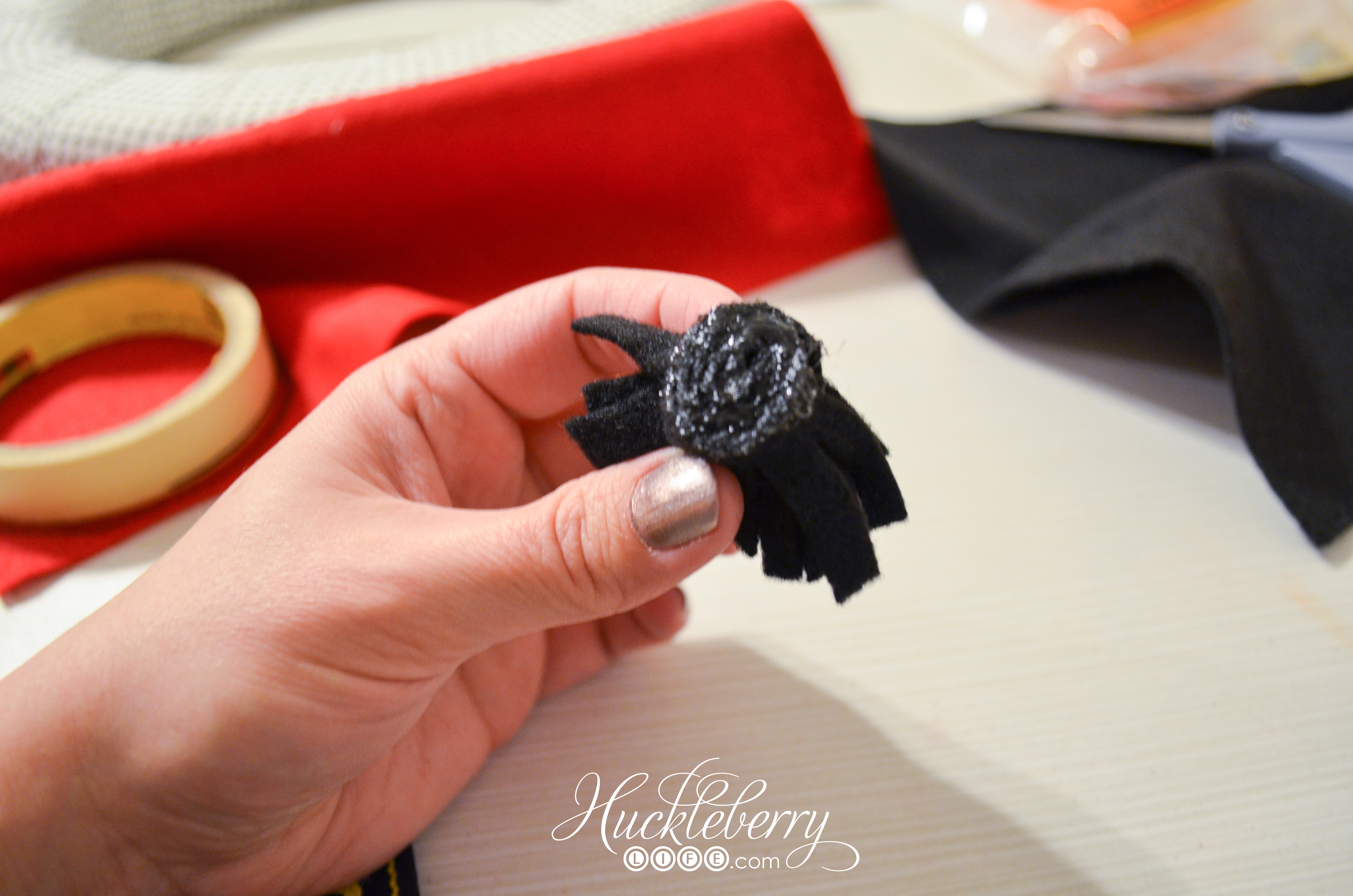 Now glue the black fringe piece to the middle of the cut piece of red felt. Does that make sense??? Just continue to glue around and around on the back to make this shape. Next cut out a few petal shapes like so…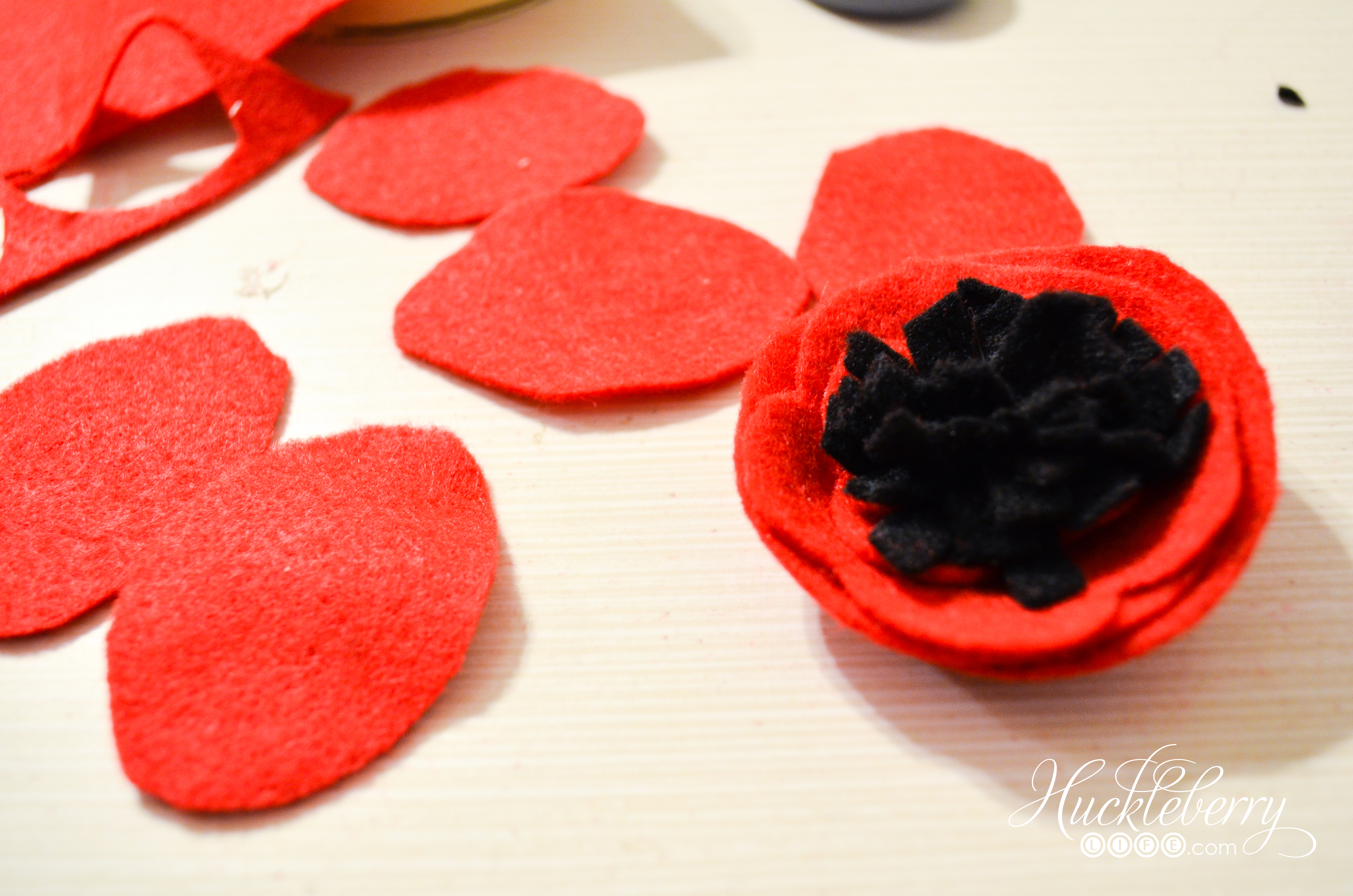 Glue them to the back and it will look like this.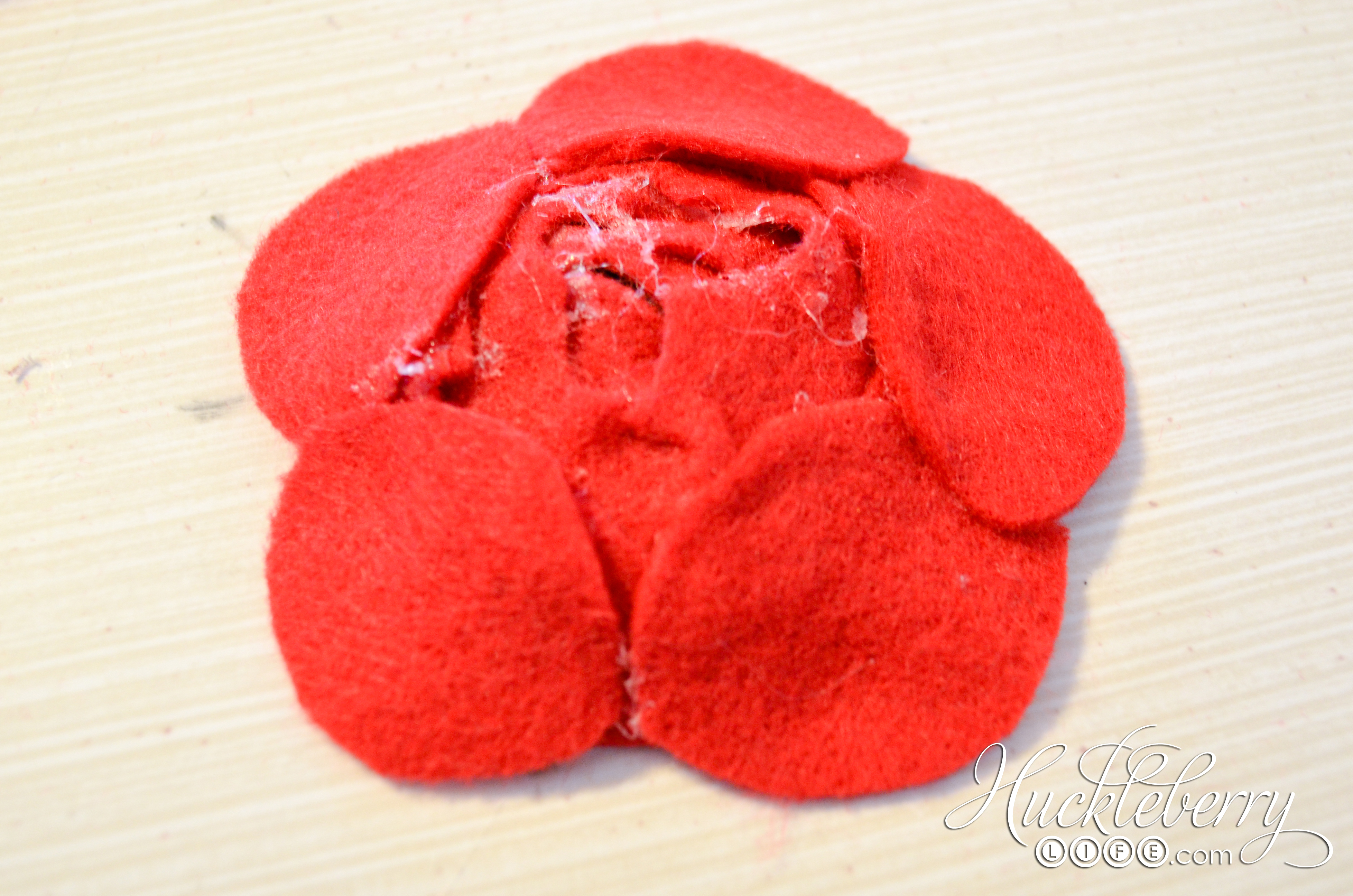 Now make a bunch more. I made them slightly different sizes for variety.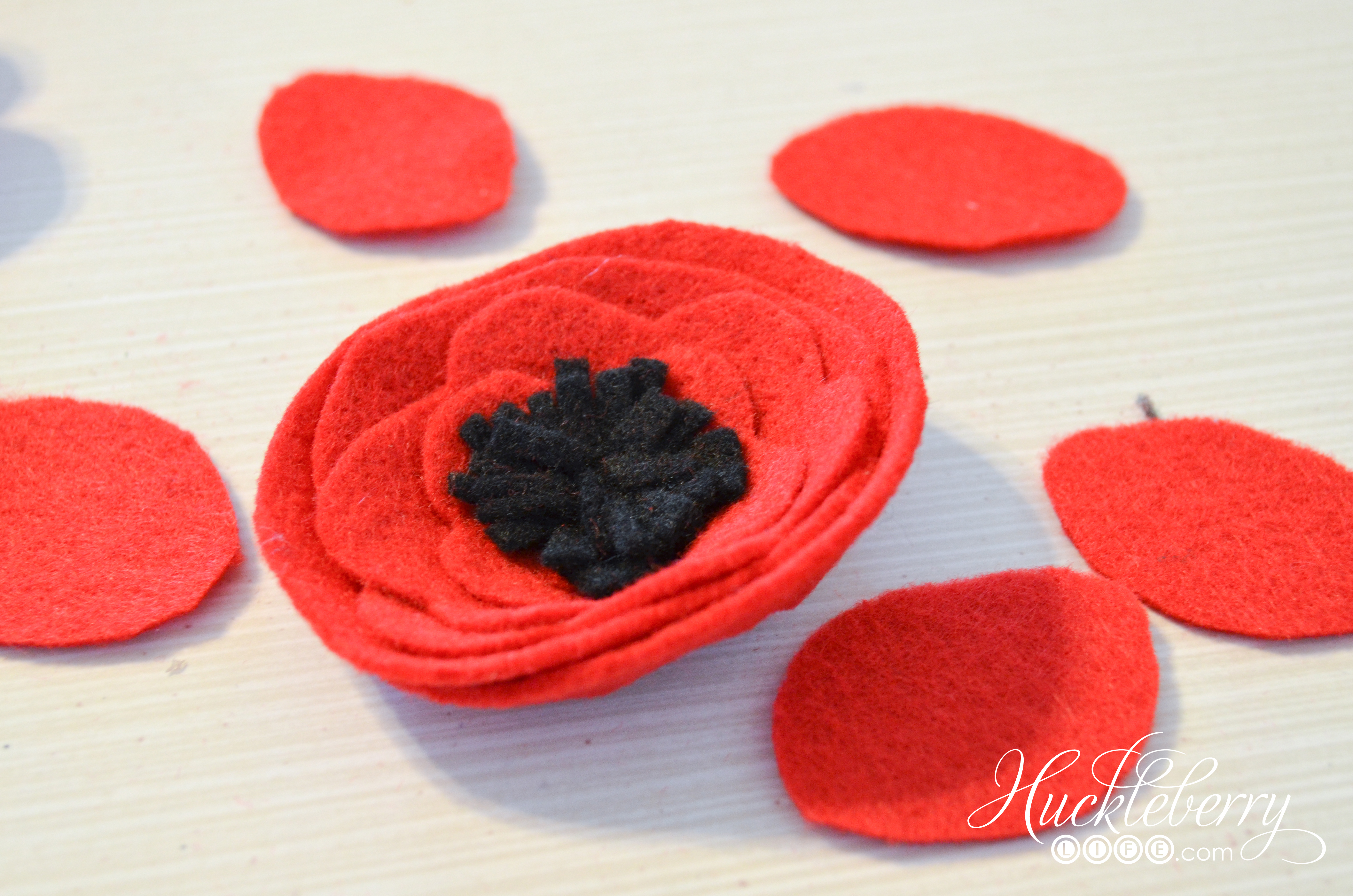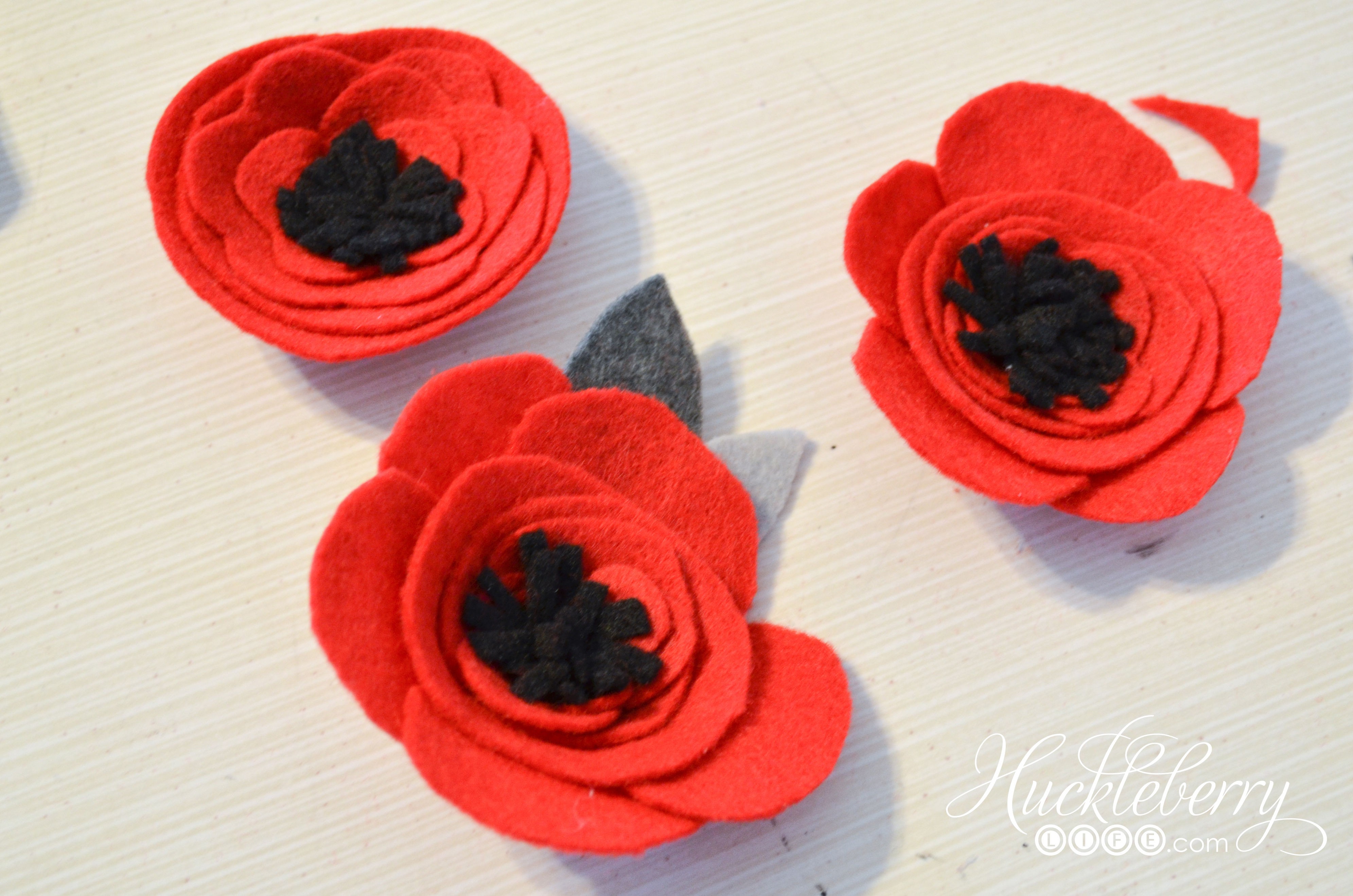 I started by gluing the XOXO letters on where I wanted them. Next I laid the flowers on the wreath and glued them on once I liked it. Then I cut leaf shapes out of the gray and charcoal felt and glued them where there was space.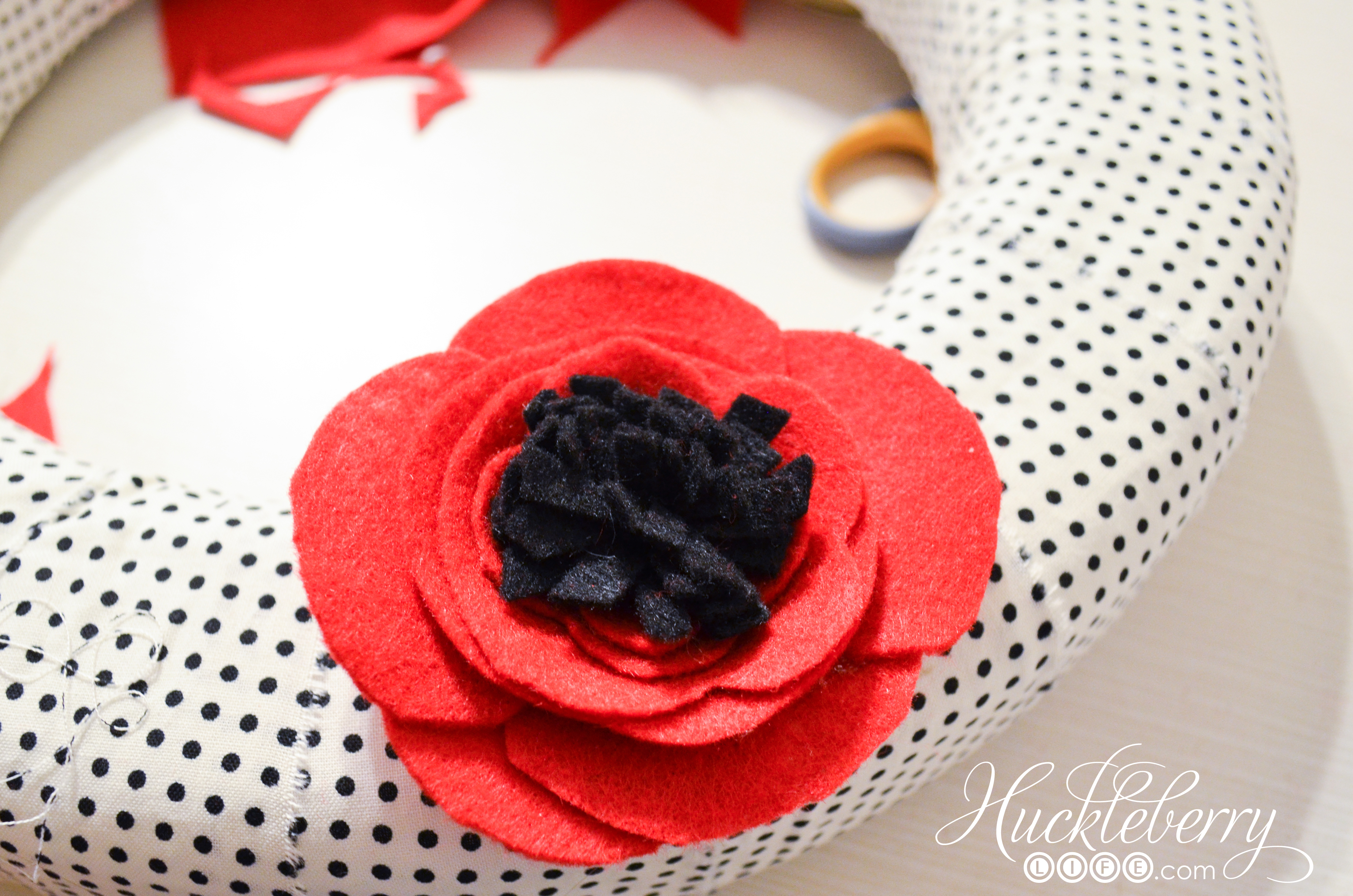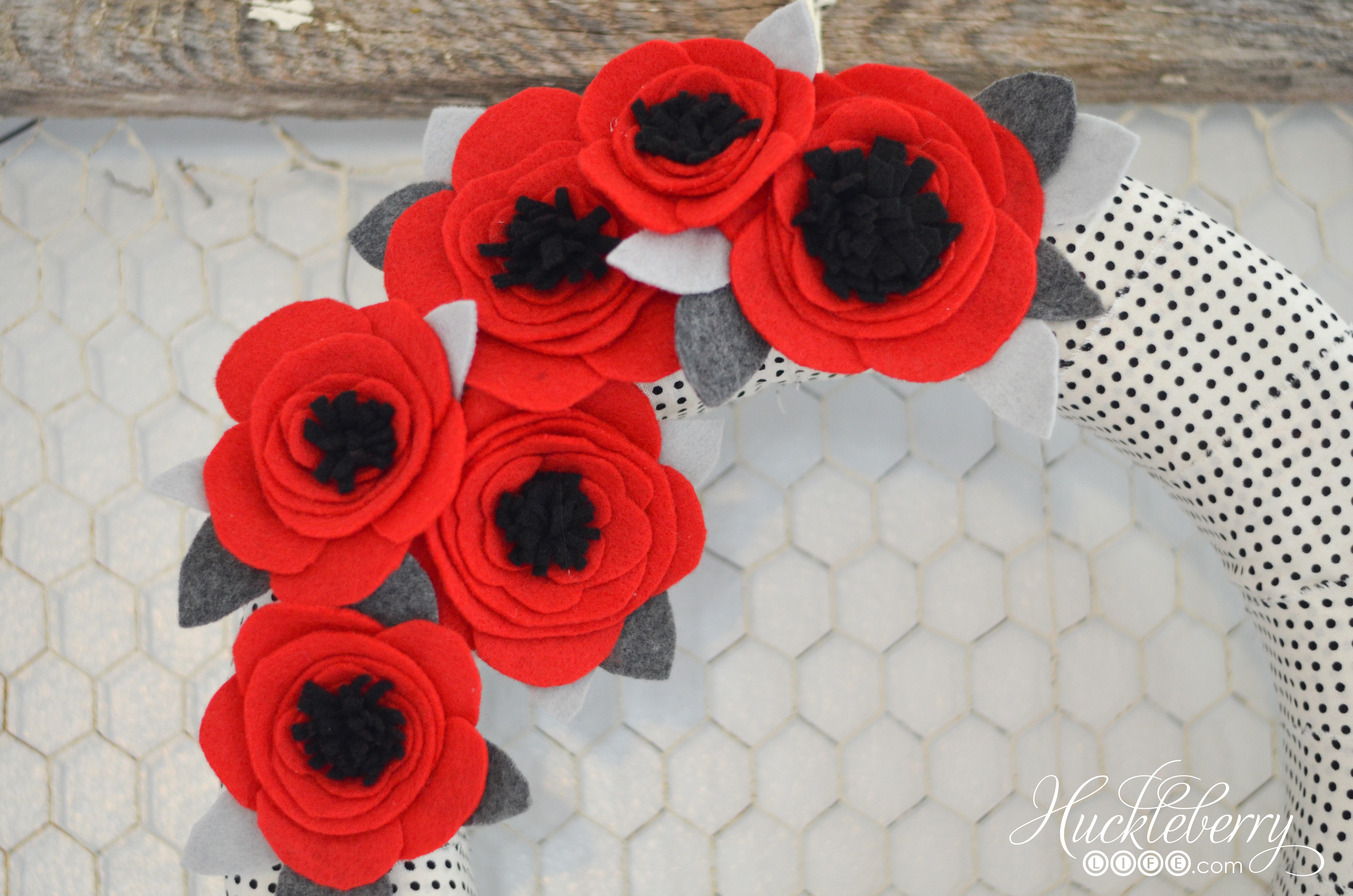 I hung it on an old chicken wire cage door I have on my wall.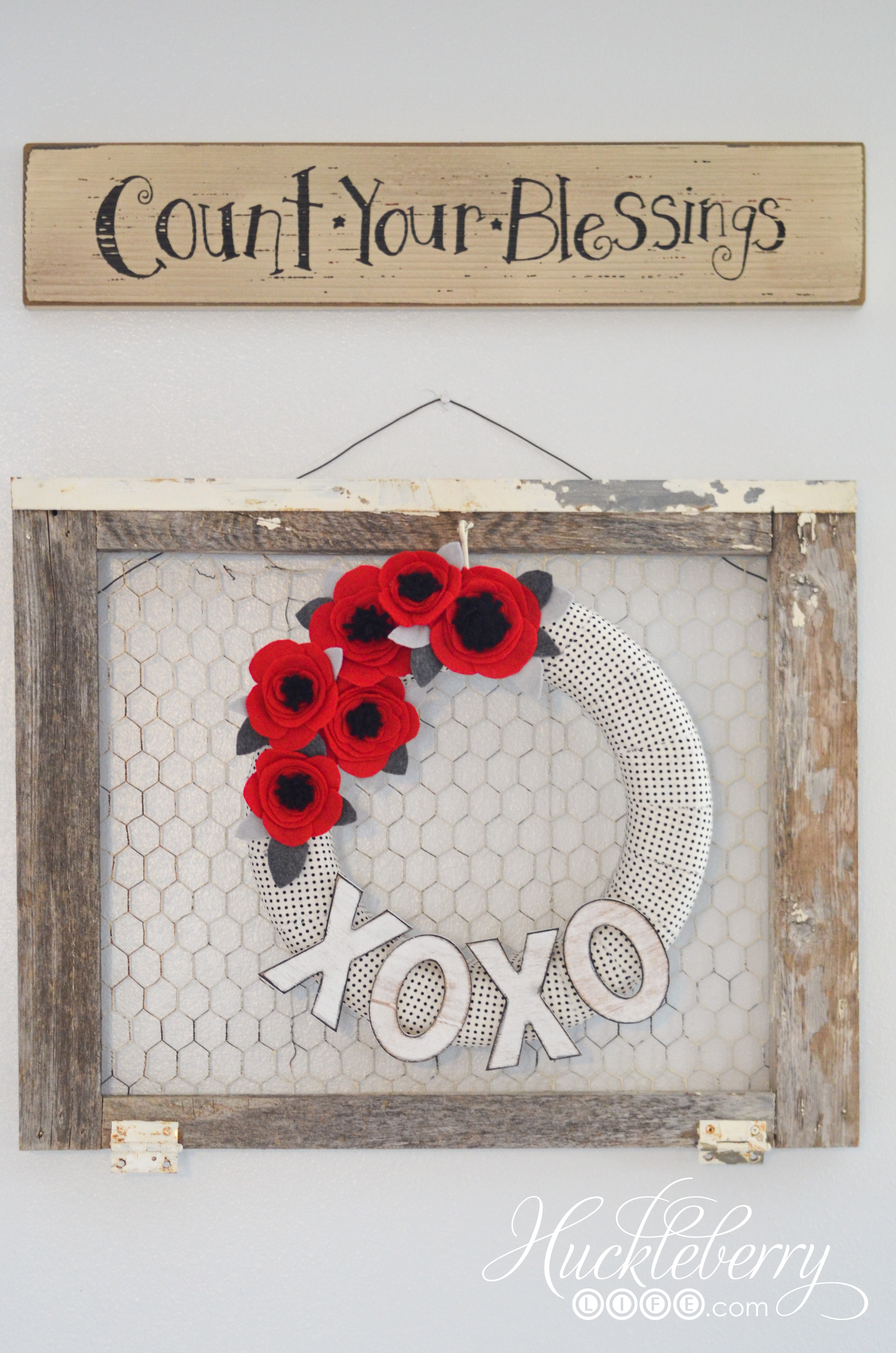 What do you think of our Valentine Polka Dot Poppy Wreath???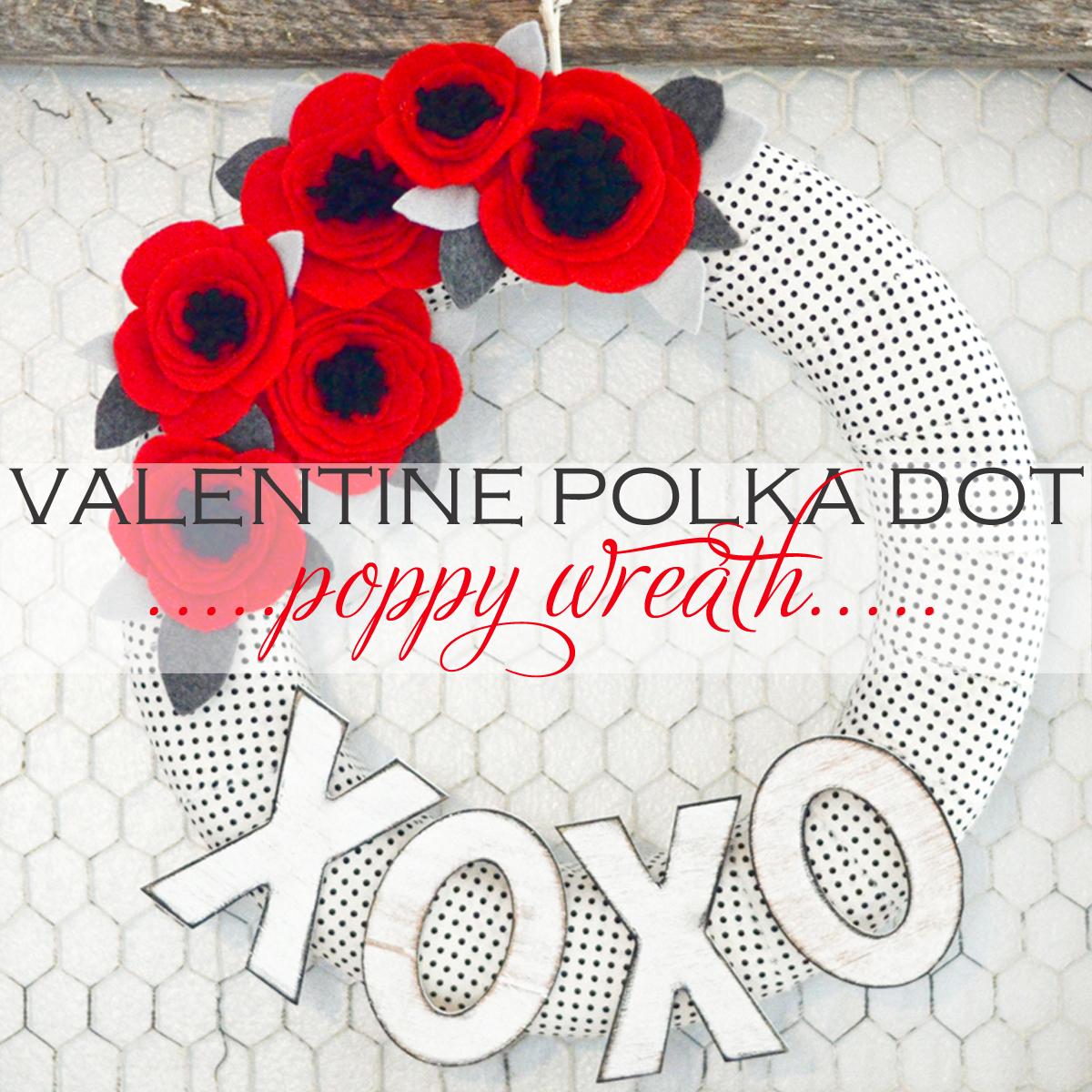 We hope you enjoyed this little tutorial and hopefully it sparks some ideas for you!