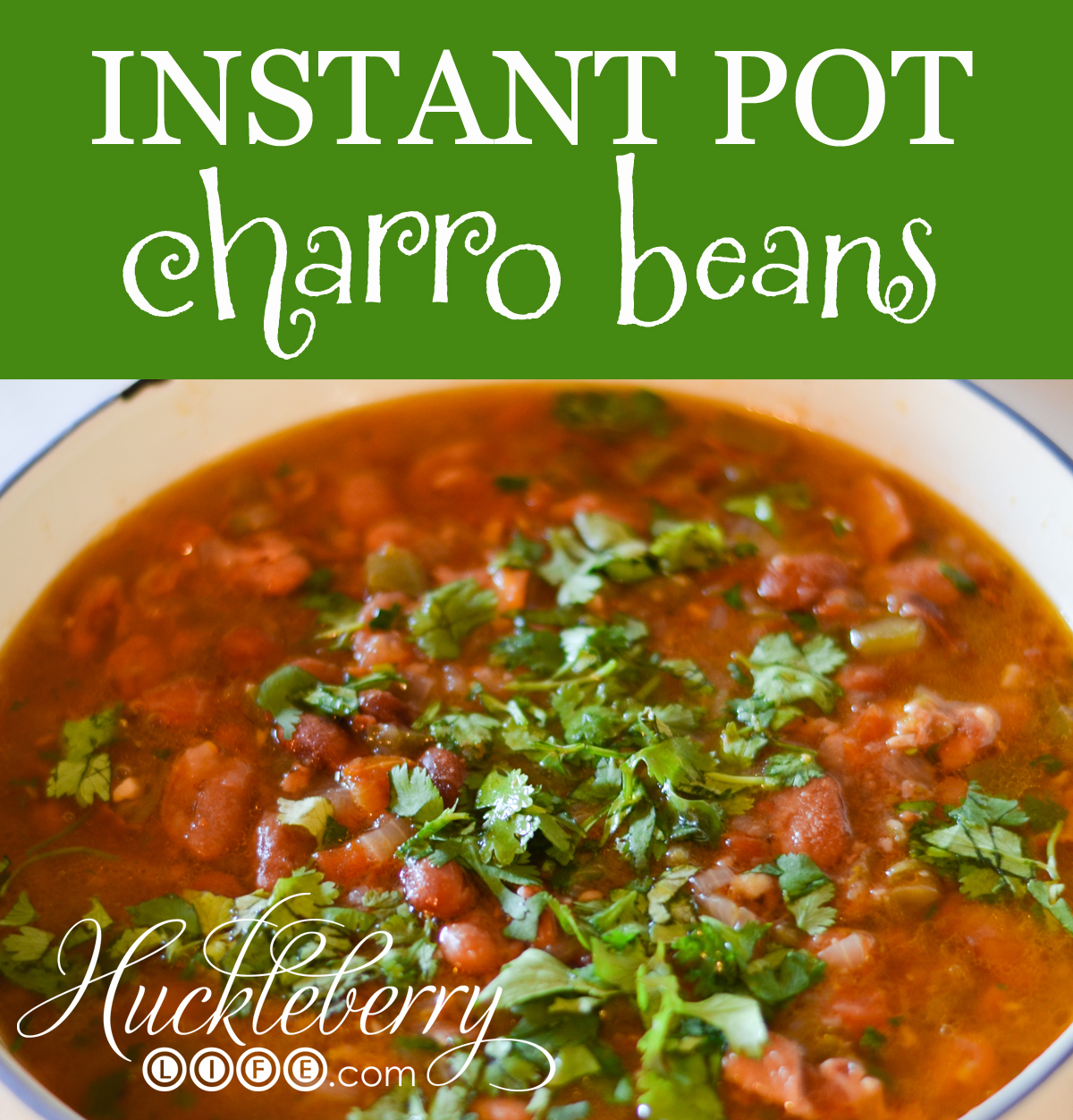 We lived in the panhandle of Texas for a few years and loved to eat at a Mexican restaurant called Abuelos in Amarillo. They have DELICIOUS charro beans! Since we no longer live there we decided to search for a similar recipe to make at home. We customized this recipe to be made in our beloved Instant Pot (electric pressure cooker) but you could definitely make them in a crock pot. So…what the heck are Charro beans? I went to Wikipedia for help in explaining. 🙂 "Frijoles charros (cowboy beans) is a traditional Mexican dish. It is named after the traditional Mexican cowboy horsemen, or charros. The dish is characterized by pinto beans stewed with onion, garlic, and bacon. Other common ingredients include chili peppers, tomatoes, cilantro, ham, sausage, pork and chorizo. It is served warm, and is usually of a soupy consistency." Beans, onion, garlic and BACON? I'm feeling pretty good about that.
When we made this for the first time our little boy…who LOVES beans…kept saying, "Who made the beans? Thanks for the beans!" He had seconds and loved every bit. The rest of our family loves them as well. Not too spicy. You can make them hotter with more jalapeno…or more mild with less. This heat is just right for us.
About the Instant Pot. My Dad has one…or a few! The first time I saw him use it for boiled eggs I was amazed. They were perfectly cooked and so easy to peel! Because I am A SPOILED BRAT my Daddy bought me one on Amazon and shipped it to my house. Best surprise gift ever! This was several years ago and I didn't fully appreciate it for a while. I tried the boiled eggs and loved that. I made rice which was awesome. But…I didn't try much else. Lately I have been using it for so many fun recipes. I will be sharing lots!
Ok. On to the good stuff.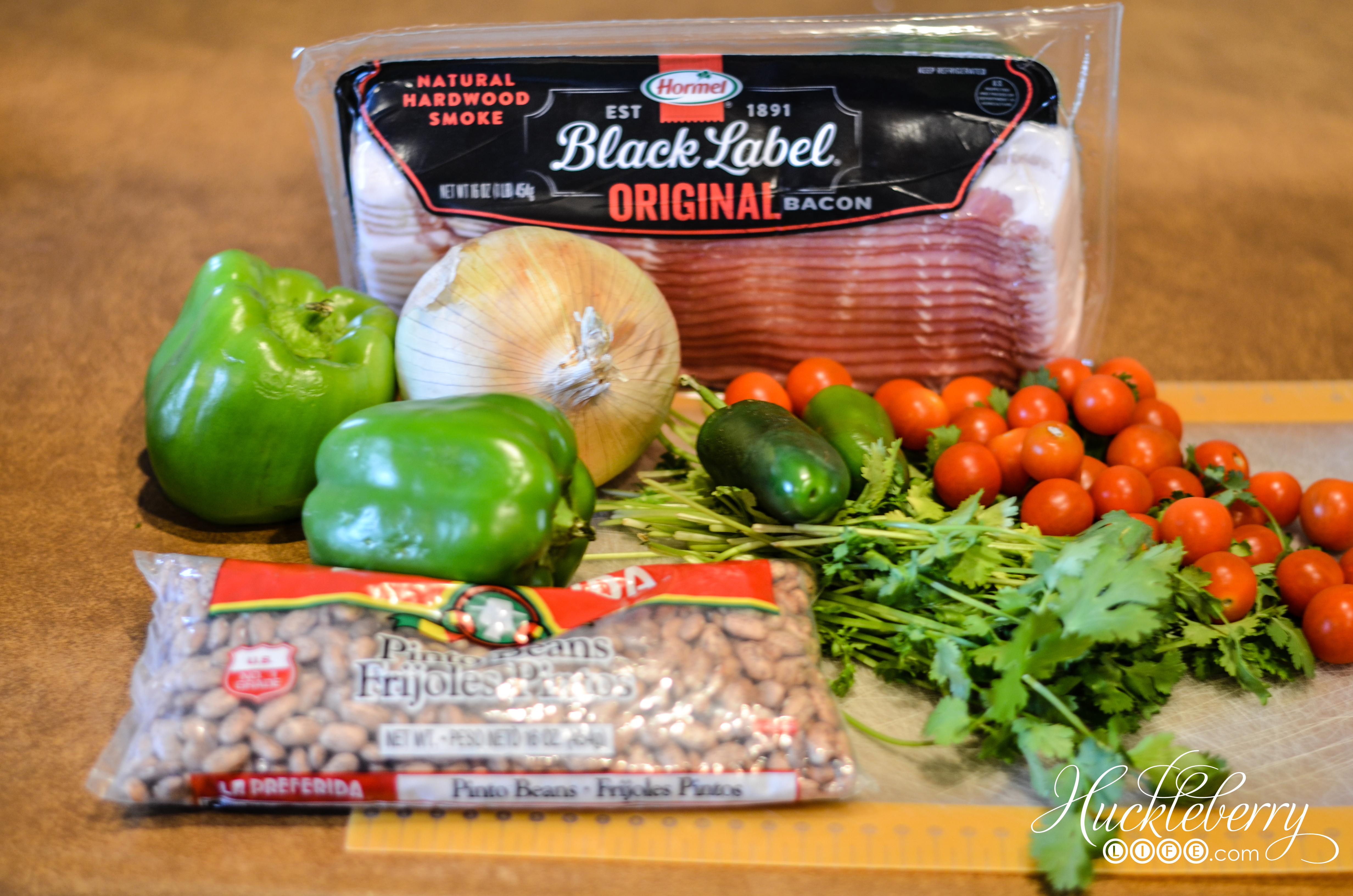 I almost always buy Hormel black label bacon. Why? Because that's what my Mom always buys. 🙂
One of the many reasons I love the Instant Pot is that I can do it all in one pot. The saute function is awesome. Press the saute button and saute 1/2 pound of bacon. I use my kitchen shears to snip it into small pieces. Way easier than cutting with a knife. Saute 'til the bacon begins to brown.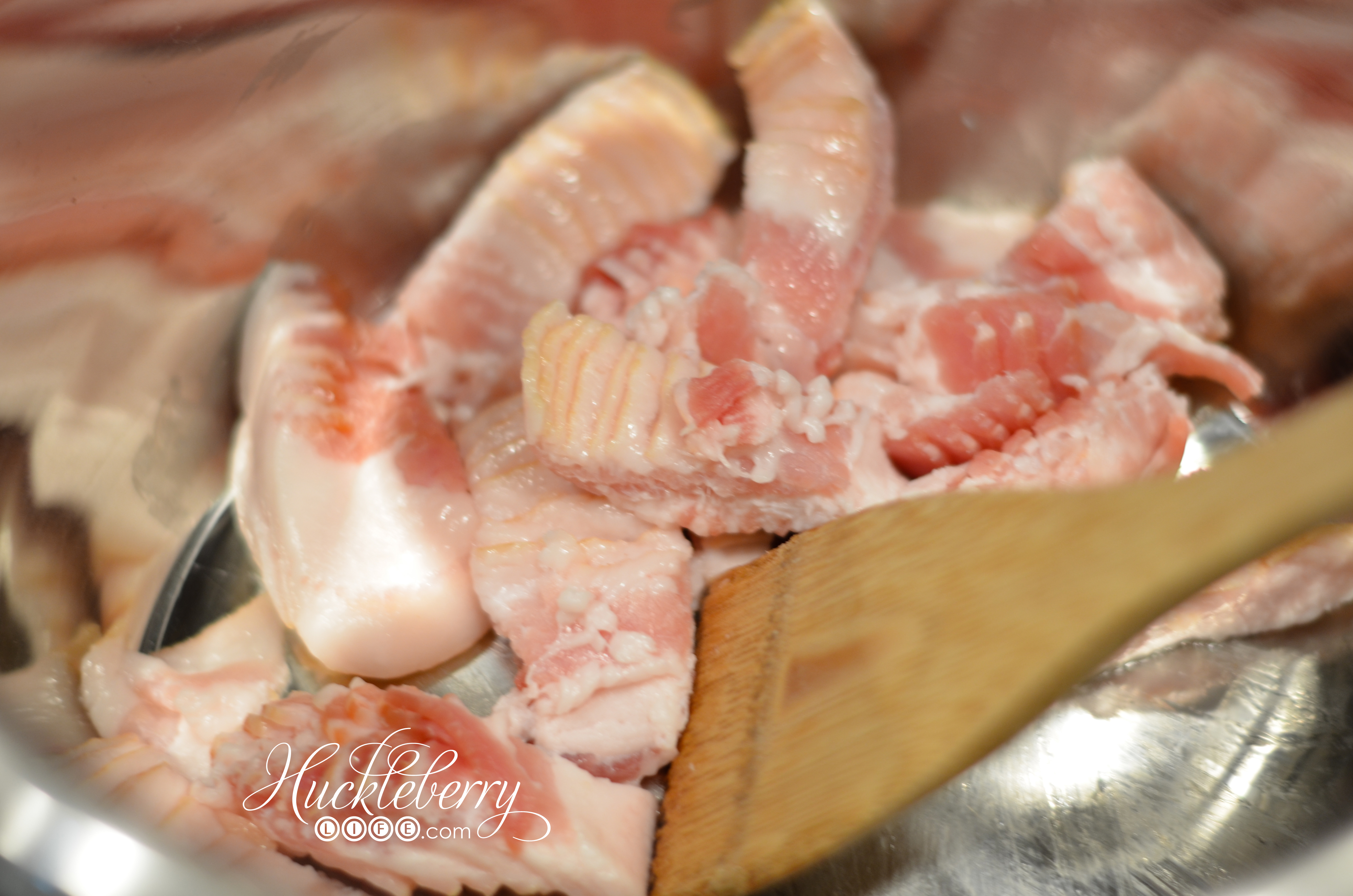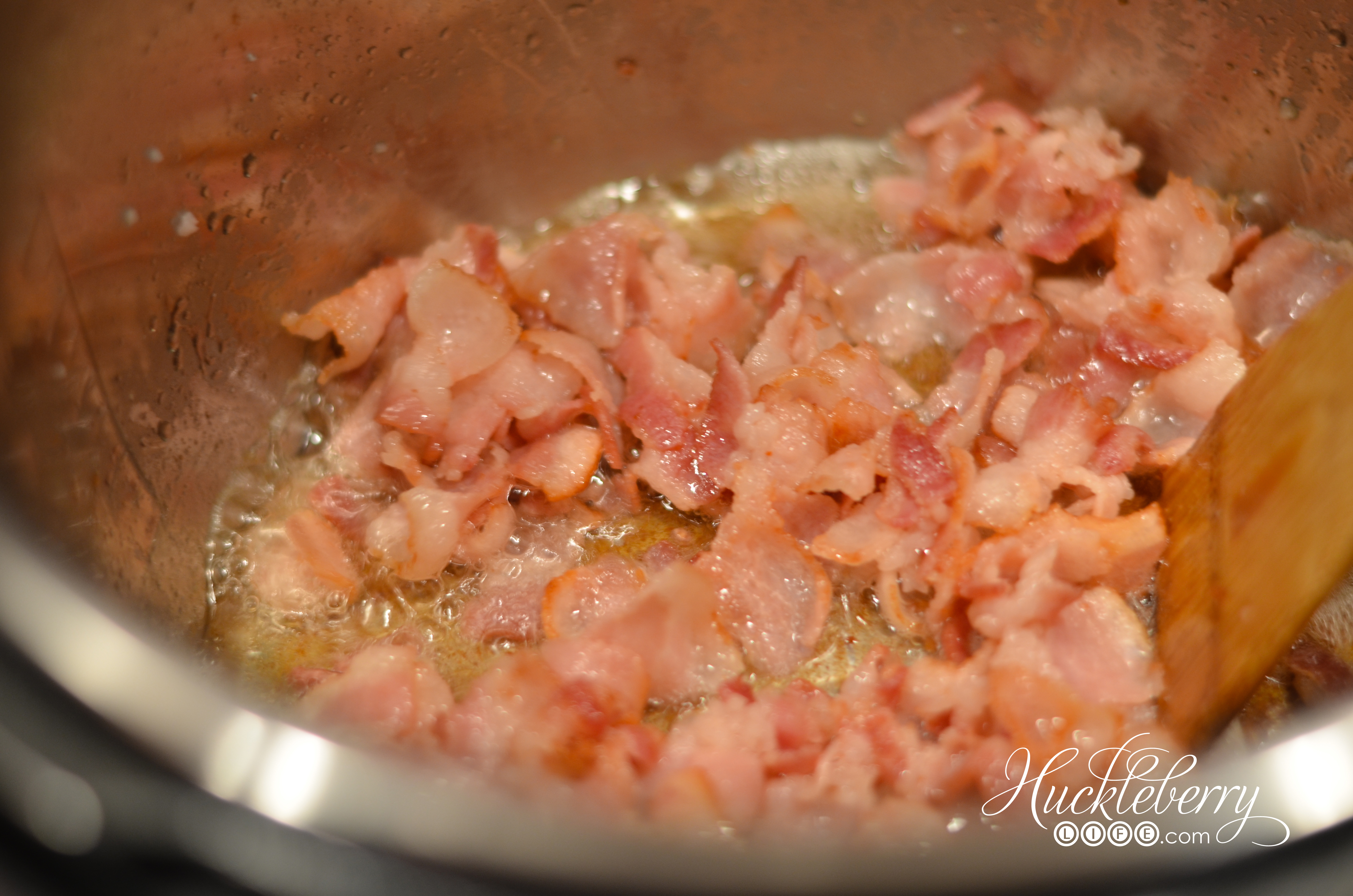 Next add your diced onion, jalapeno, green pepper and garlic and saute another one or two minutes.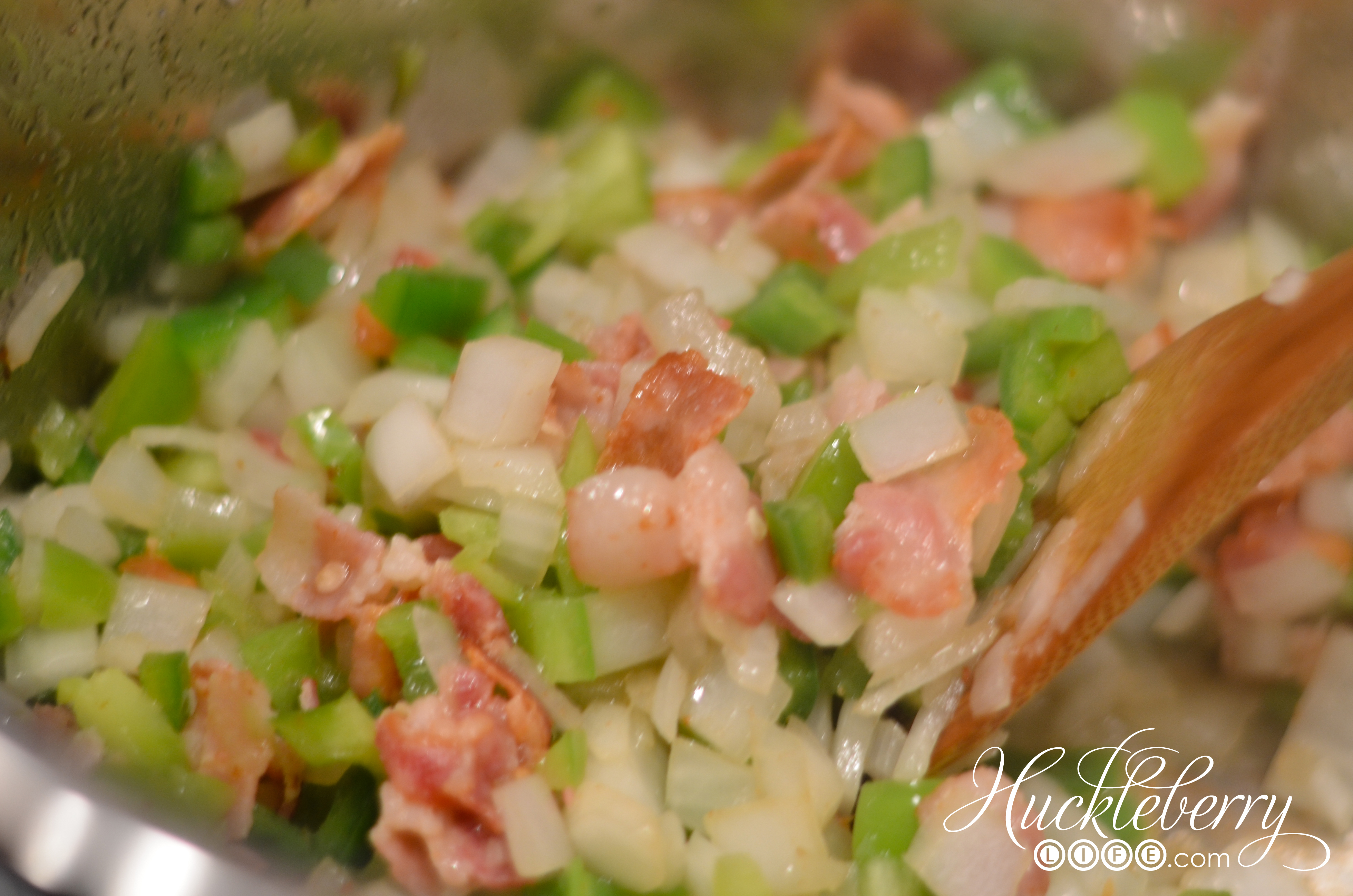 Add broth, chopped tomatoes, salt and pepper. You can totally use a can of diced tomatoes if you want to instead.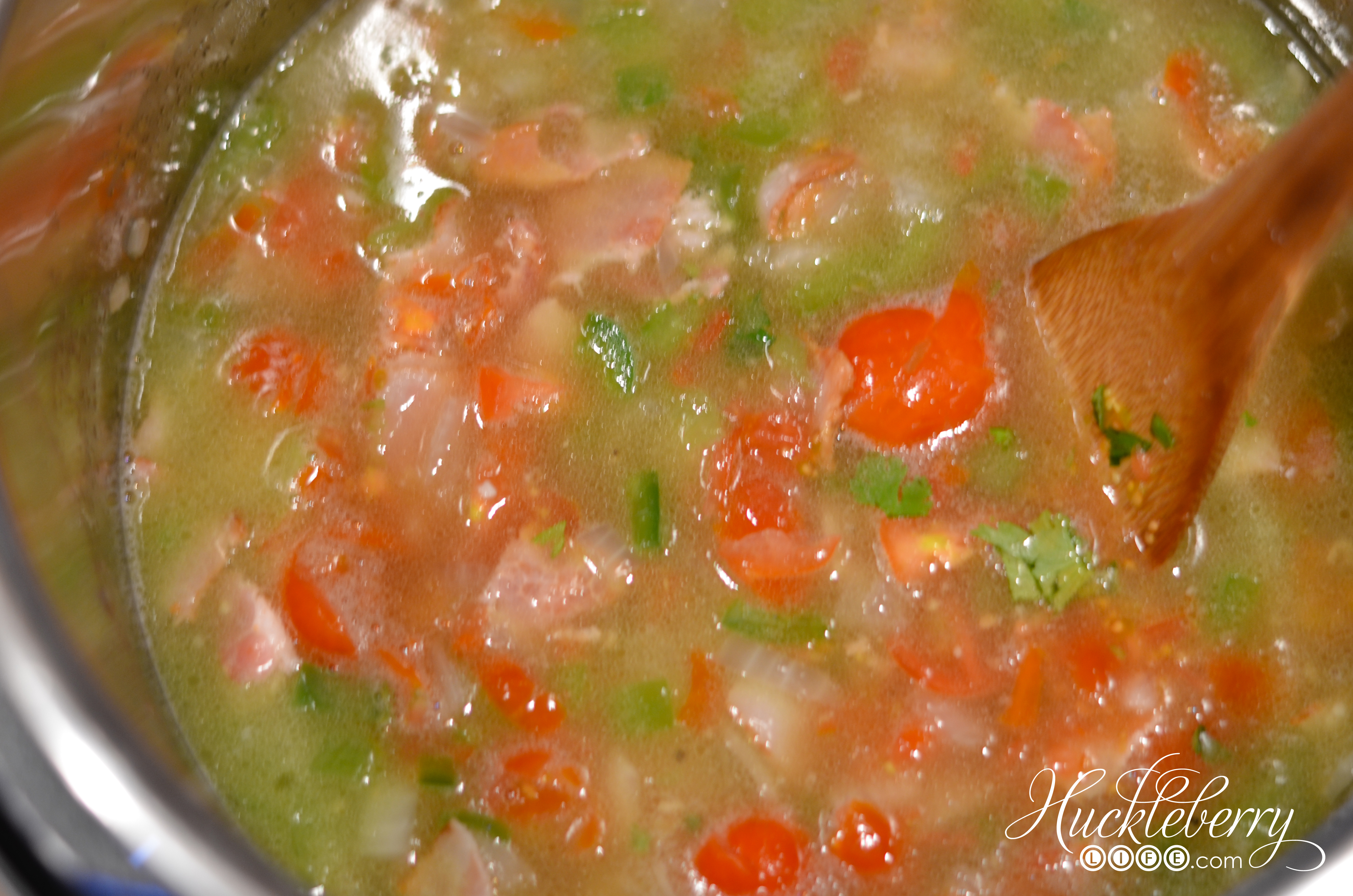 Rinse beans and pick out any duds or rocks. My husband worked at a food plant and they always got complaints that people found rocks in their beans. They always joked that that's why it says on the bag to sort and rinse!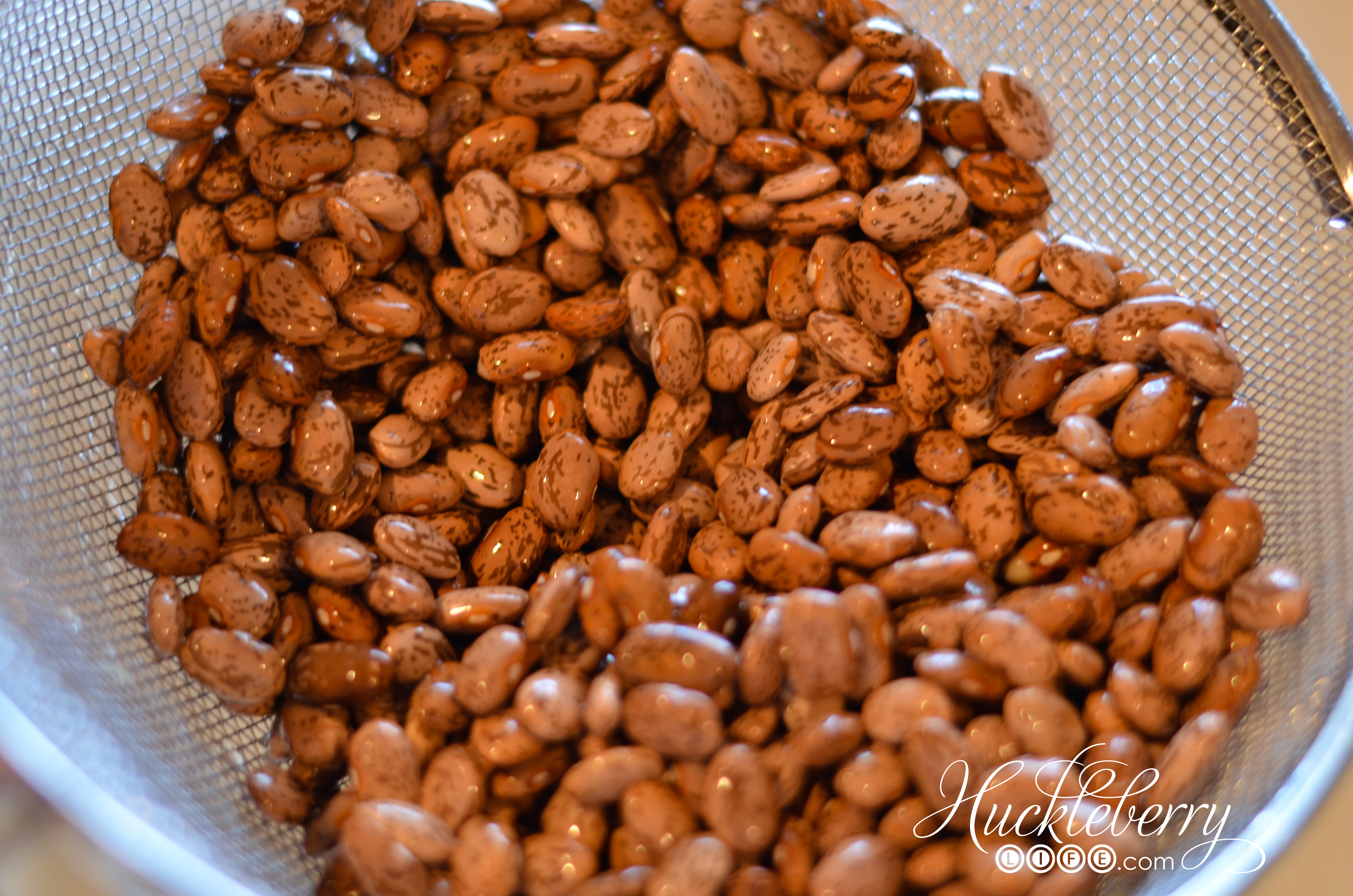 Add beans to the pot and close the lid. Make sure the vent is closed! The first time I attempted anything in my Instant Pot I was ready to throw the pot at the wall because it was not working. My vent was open so it wouldn't get up to pressure and never started the time. I figured it out and we're good friends now.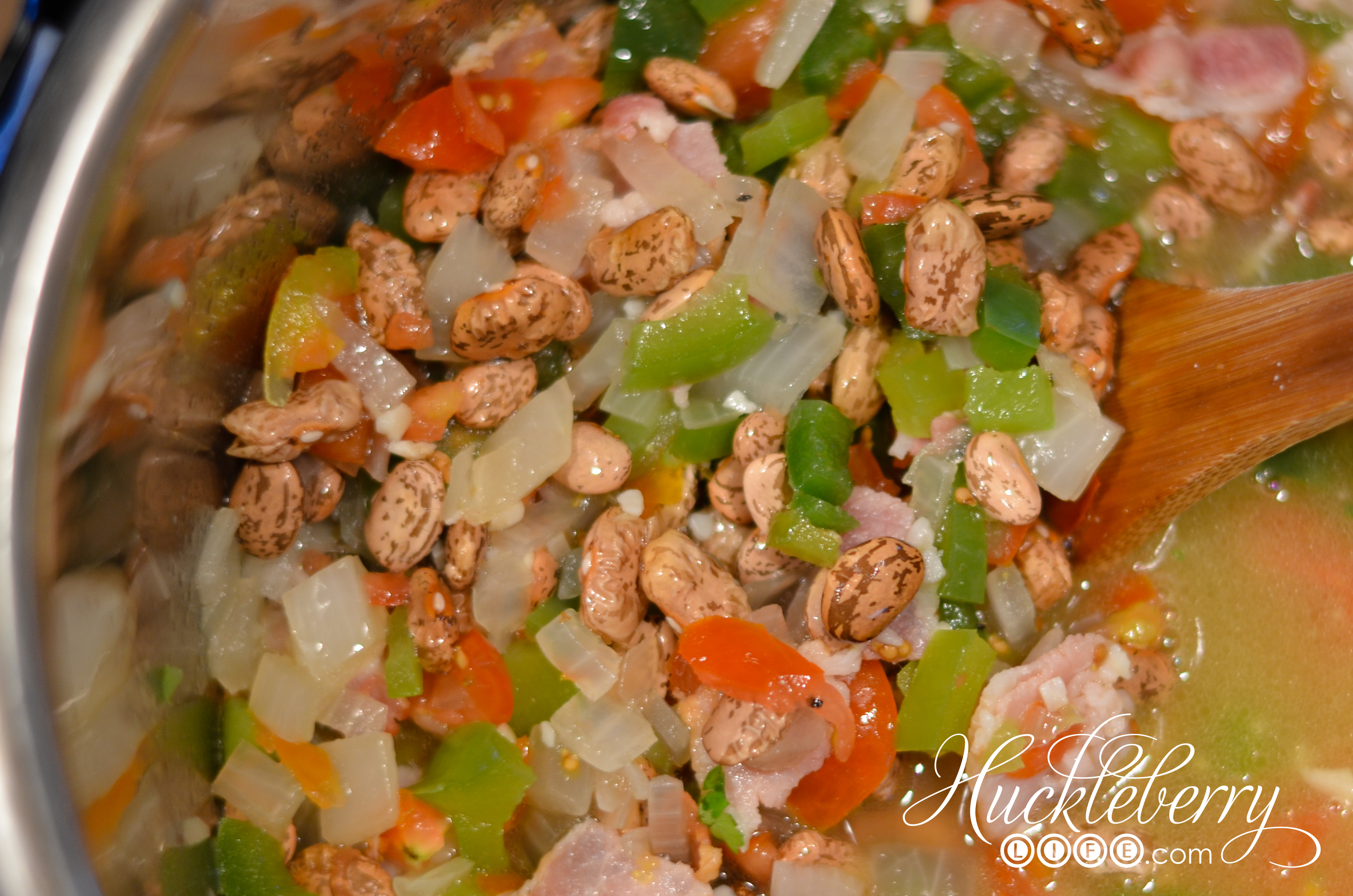 Press the manual button and set the time for 60 minutes. Once it gets up to pressure the time will begin. When the time is up allow the beans to natural pressure release. I added my cilantro after the beans were finished but you could cook it all together if you prefer.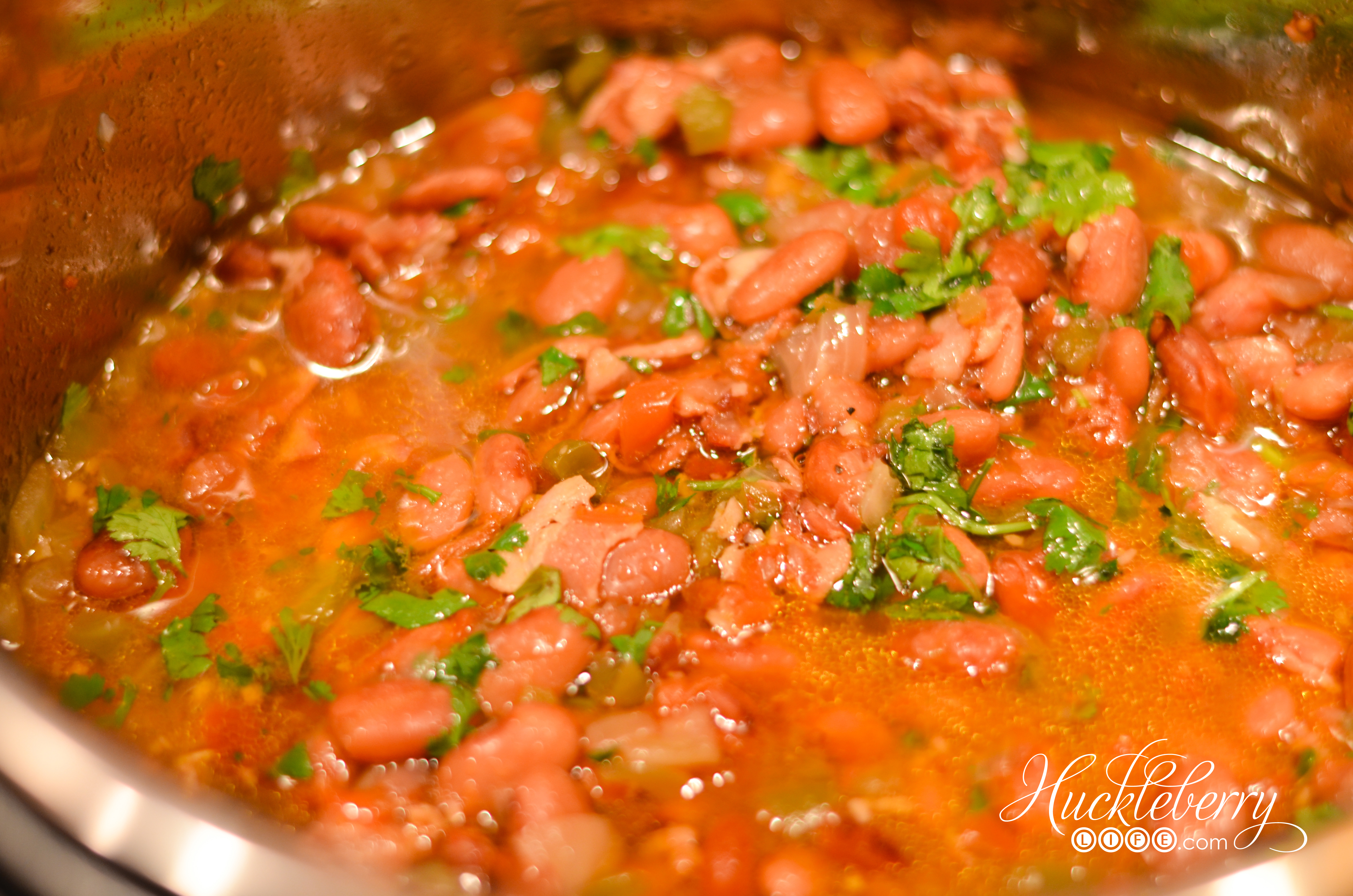 Give them a try and let us know what you think. Hopefully you'll hear, "Who made the beans? Thanks for the beans!"
INSTANT POT CHARRO BEANS
Prep time:
Cook time:
Total time:
These Charro (cowboy) beans are so flavorful and easy to make.
Ingredients
1 lb. dry pinto beans (2 cups)
½ pound bacon, chopped
1 white or yellow onion, chopped
1 green bell pepper, chopped
2 jalapenos, chopped and seeds removed
4 cloves garlic, minced
1 cup tomatoes, chopped
4 cups of chicken broth
½ bunch fresh cilantro, chopped
salt and pepper to taste
Instructions
Begin by rinsing and sorting your beans.
Using the Instant Pot, press the SAUTE button and add bacon to the pot.
Saute until bacon begins to brown.
Add onion, bell pepper, jalapeno and garlic and saute for one to two more minutes.
Add chopped tomatoes, broth and beans.
Close lid and push the Manual button (high pressure) and set the time to 60 minutes.
When time is up natural pressure release.
Garnish with cilantro and serve hot.