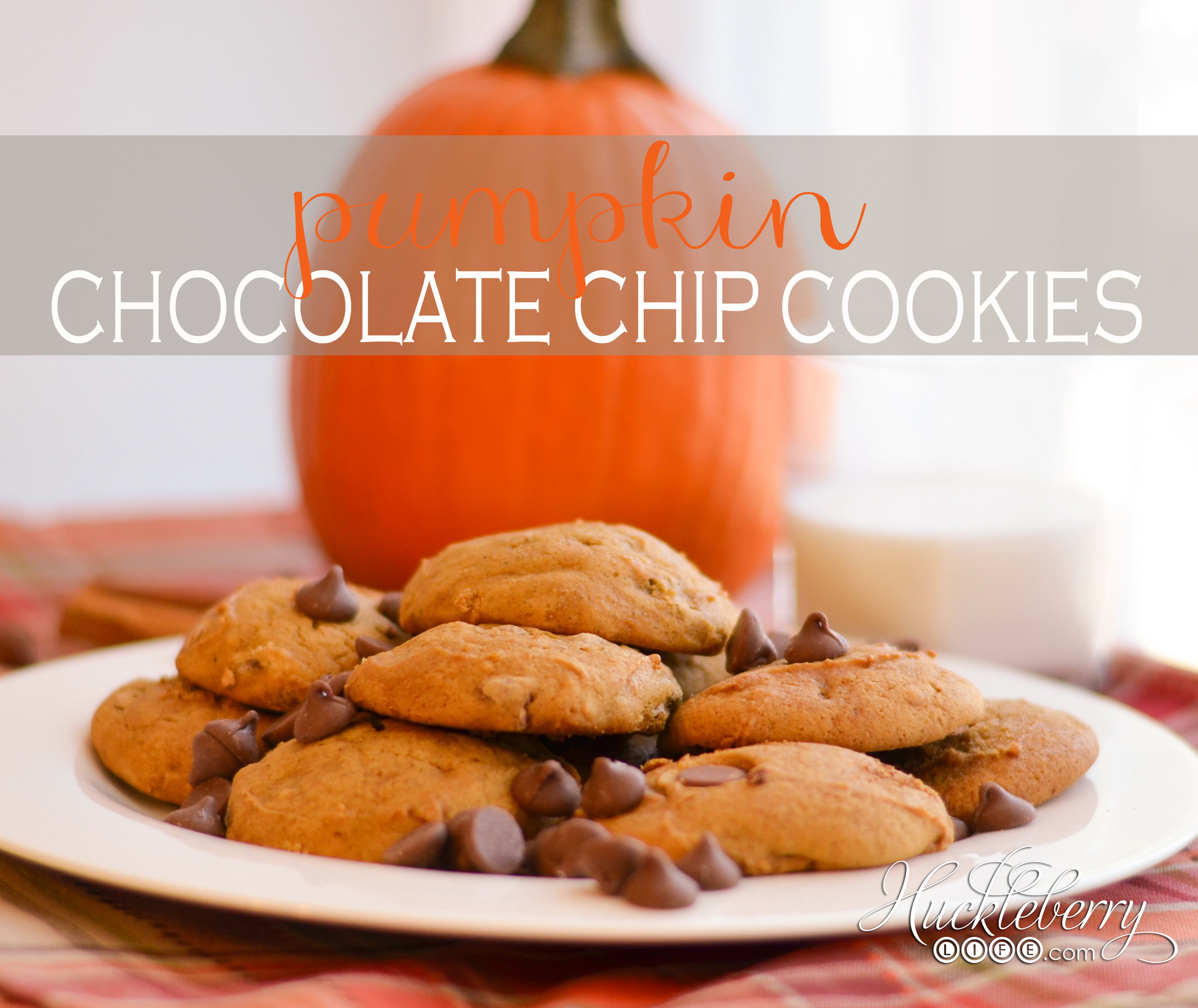 Happy first day of fall! Fall is by far my favorite season. I love the changing colors, the crisp chill in the air and all things pumpkin. These are THE BEST pumpkin chocolate chip cookies. Pumpkiney. Dense. Cinnamoney. Chocolatey. At least one of those is a real word! This recipe came from my amazing sister-in-law, Trisha. She has been making these for years and they are always requested for family parties. This recipe makes LOTS of cookies….like six or seven dozen! If for some crazy reason you didn't want that many of these yummy cookies you can also use a small can of pumpkin and half the recipe.  These cookies are better the second day.  After they sit in an air-tight container they just get so dense and delicious. Trust me.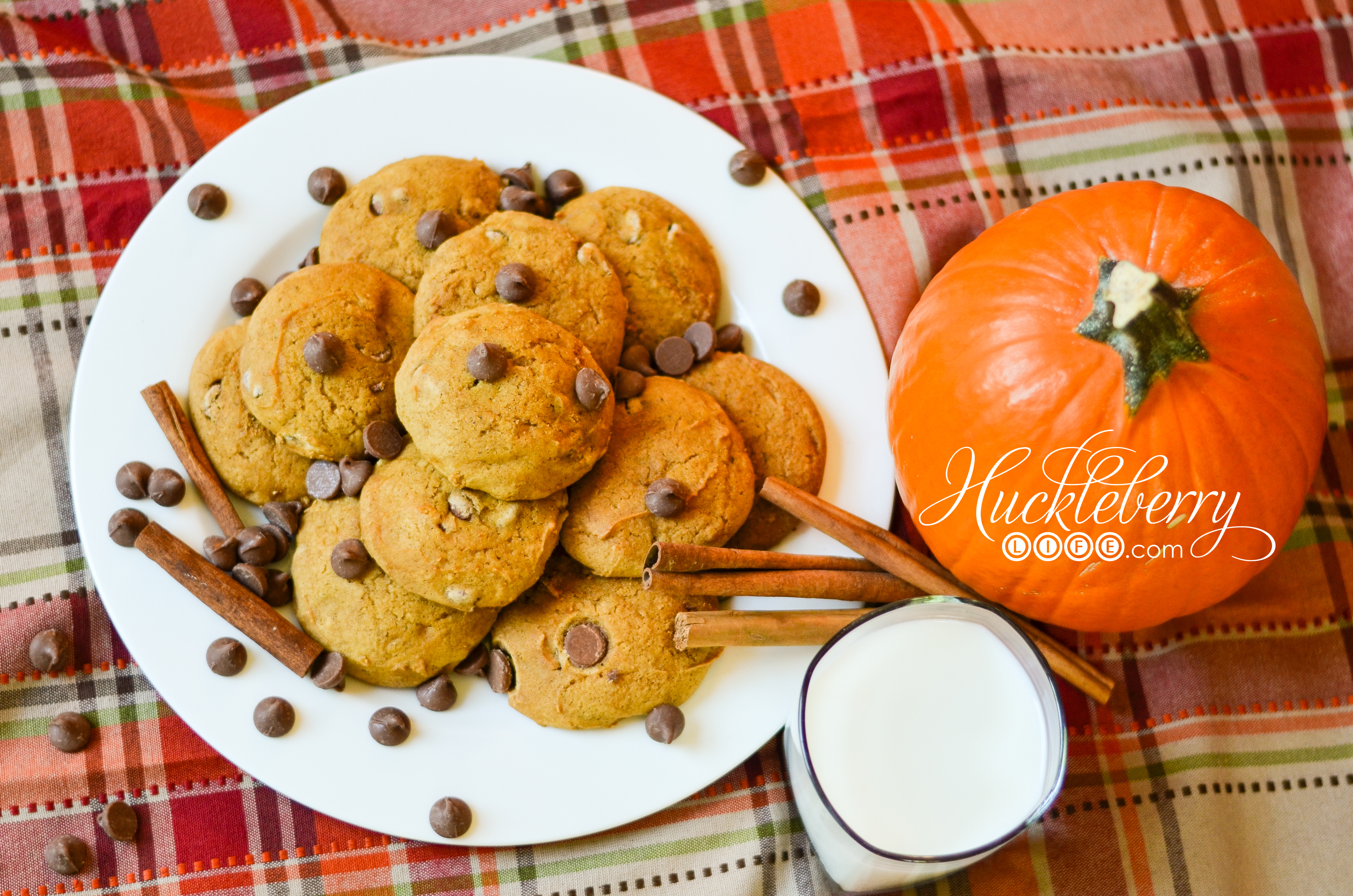 These cookies are pretty simple to whip up. The hardest part is waiting for them to bake while that incredible aroma fills your house! Gather all your yummy ingredients. I highly recommend using Ghirardelli milk chocolate chips. They are BIG and oh so good! But…I haven't met a chocolate chip yet that I didn't like.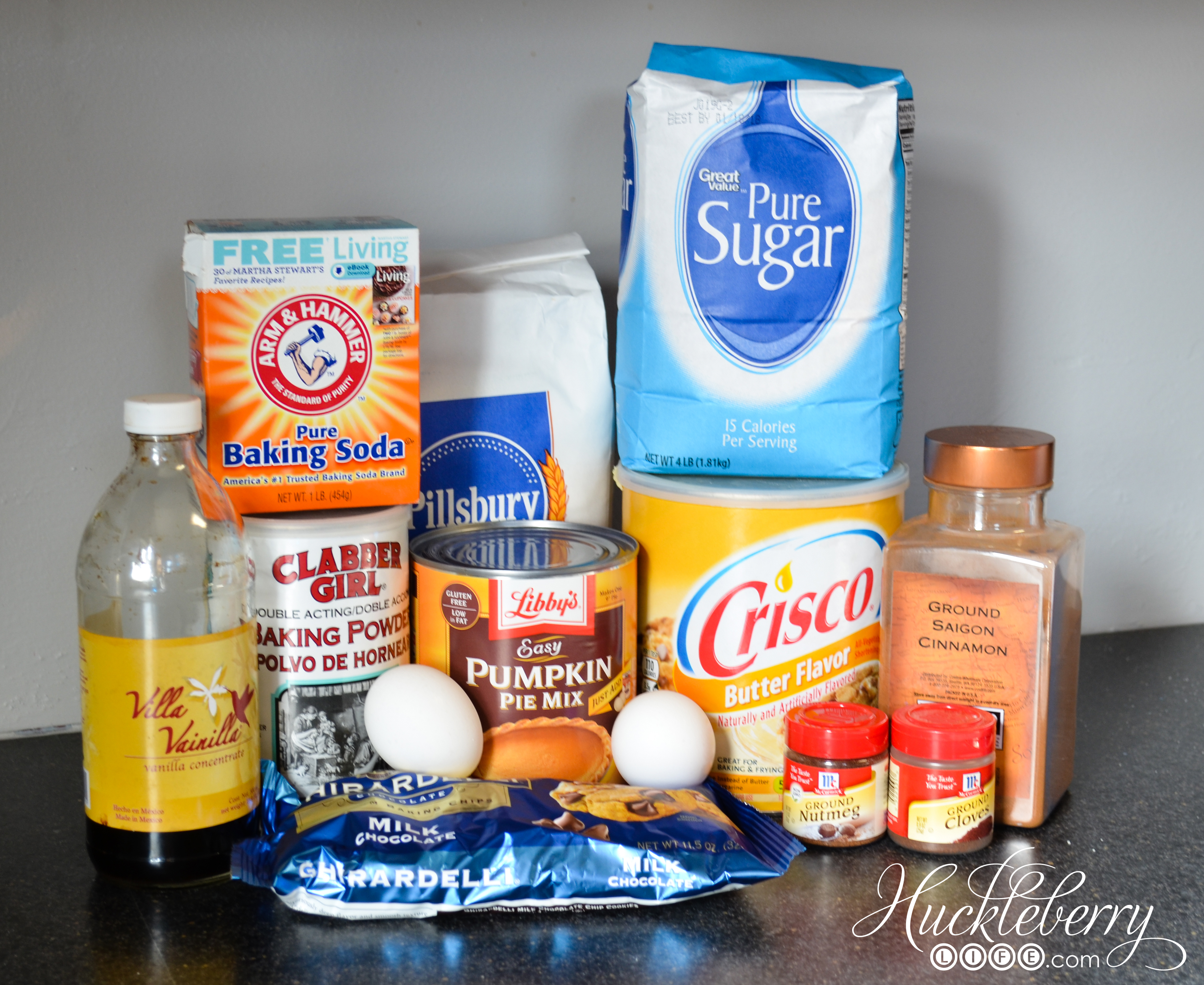 Add shortening, sugar, eggs and pumpkin to your mixer or bowl. Mix until creamed.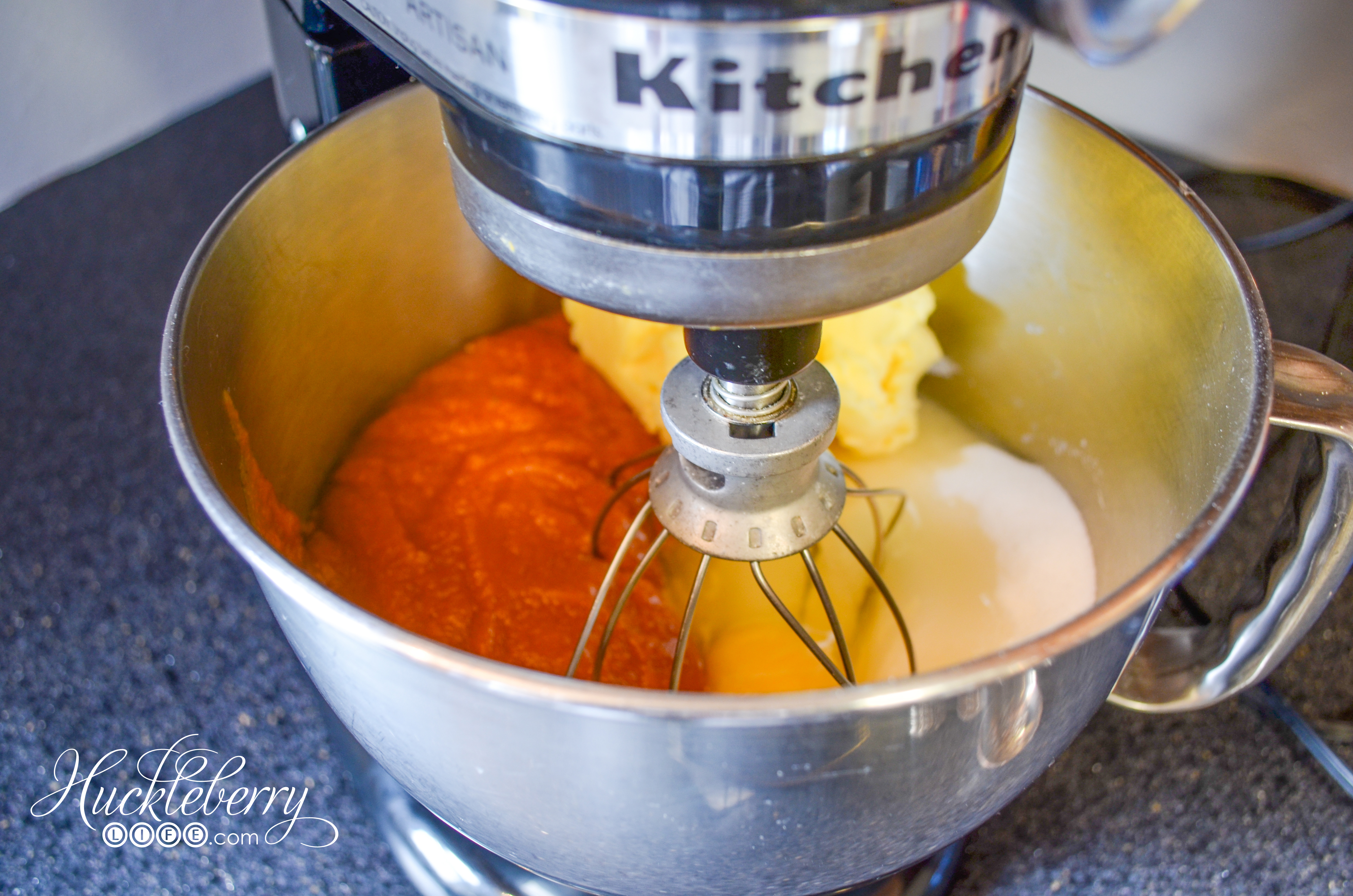 I usually add all the spices, vanilla and such at this point and mix. Then I add the flour. But…you can just dump it all in and mix if you like.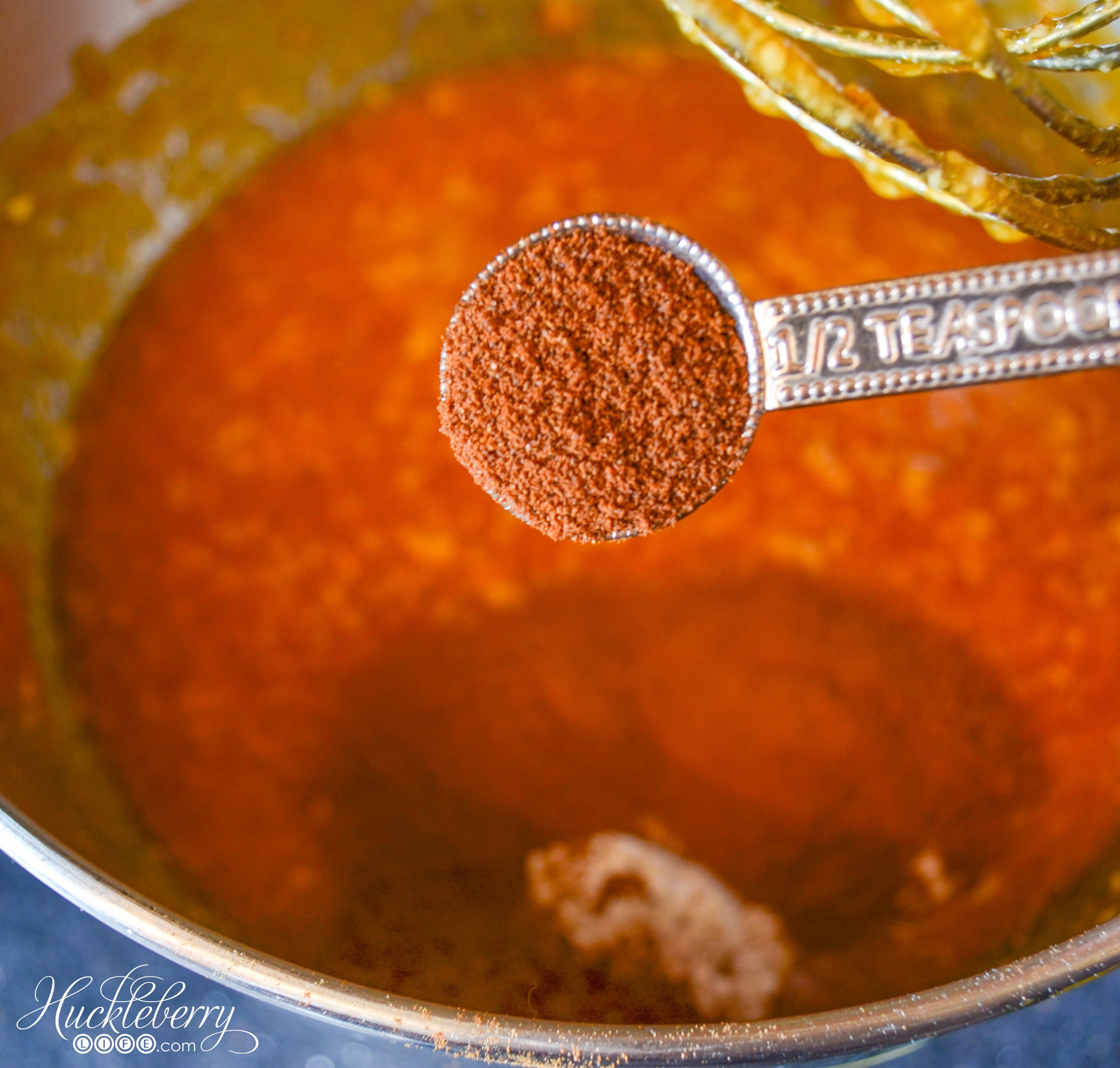 When you have it all mixed up and those BIG FAT DELICIOUS chocolate chips have been added, you are ready to scoop and bake! If you really love chocolate like I do you will add 2 bags of the chocolate chips. The more the merrier if ya ask me!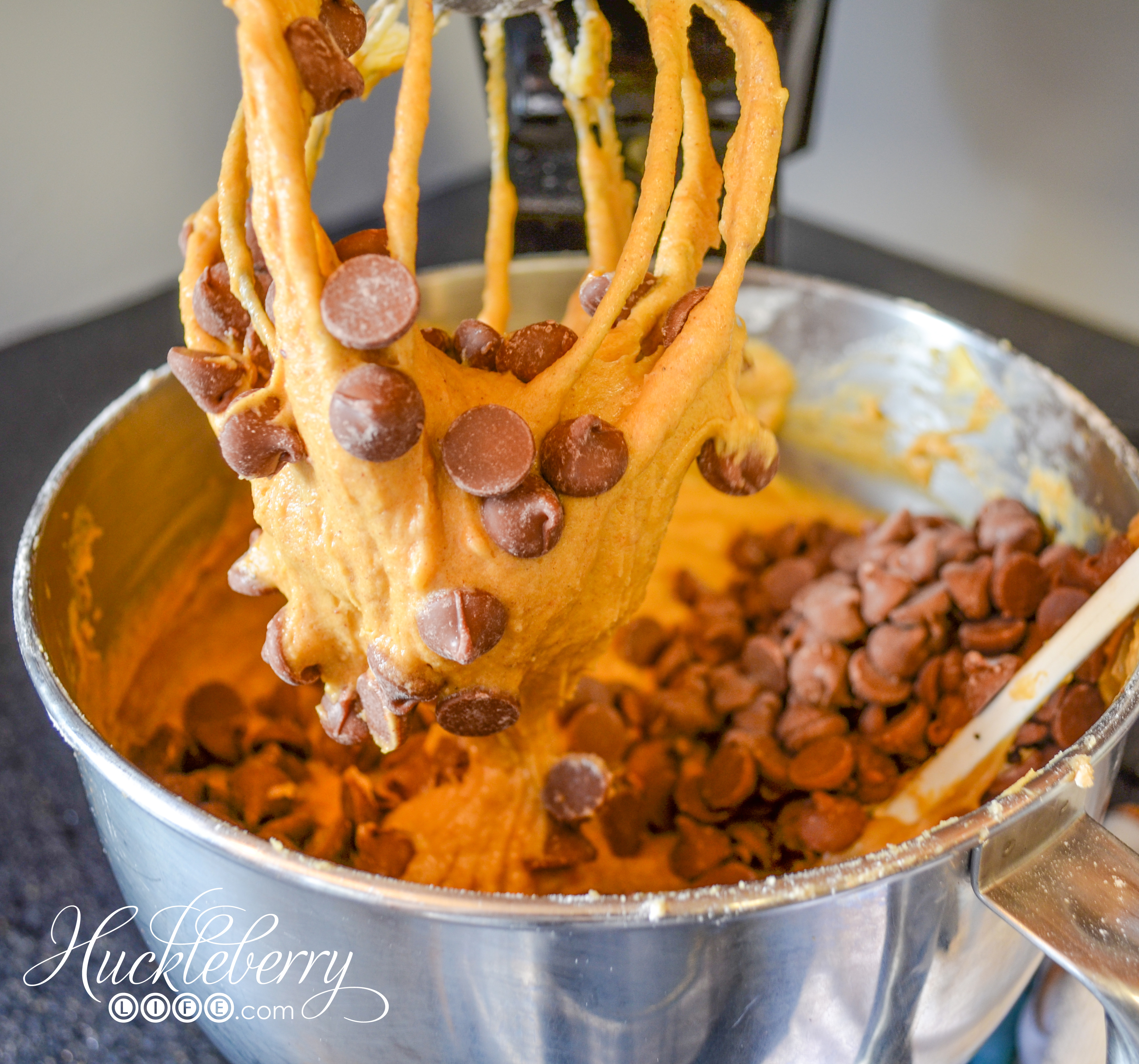 I use a pampered chef scoop to make the cookies uniform but you can totally just use a spoon. Just get them in the oven already!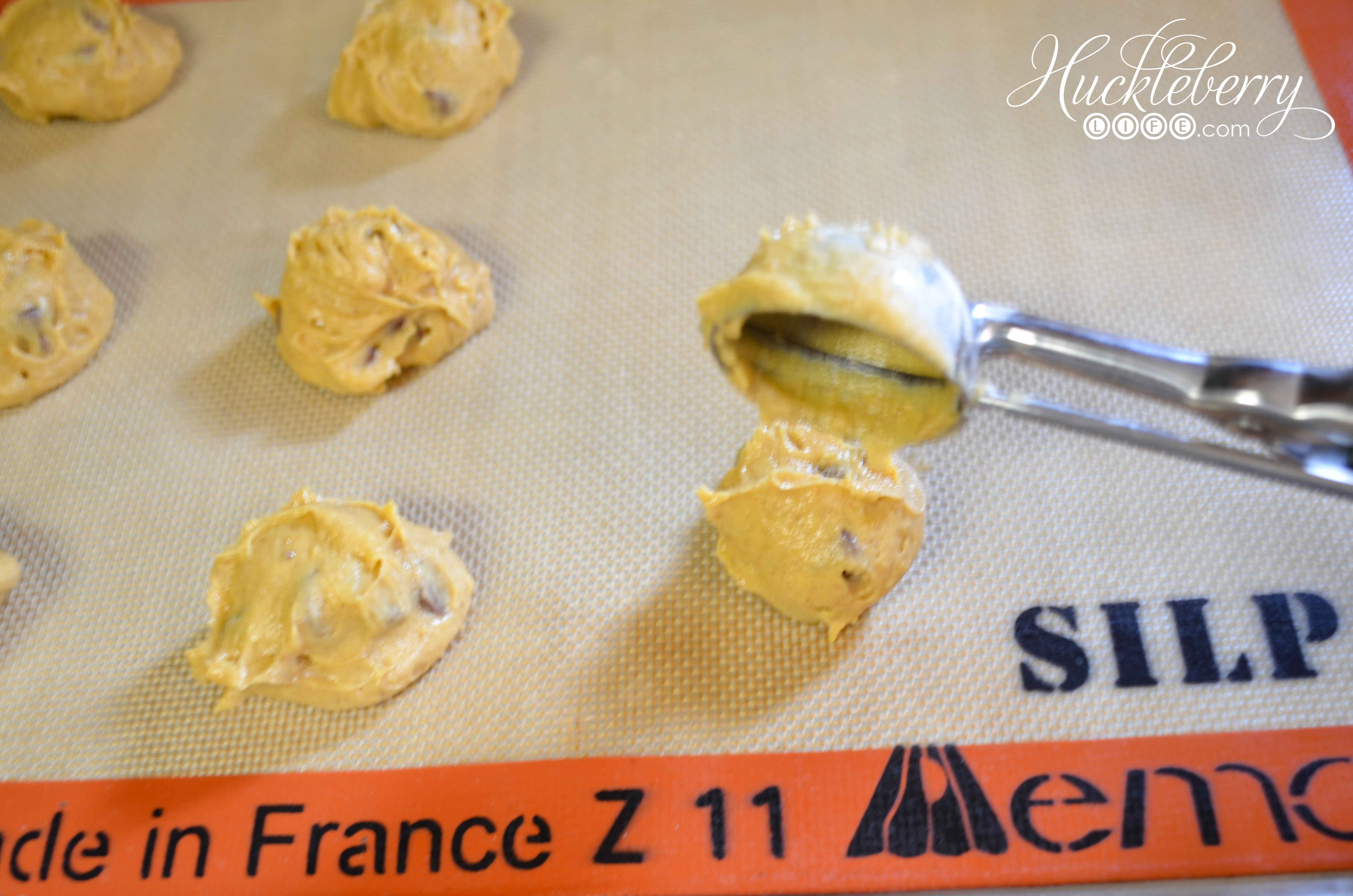 Oh my word. Don't they look tasty?!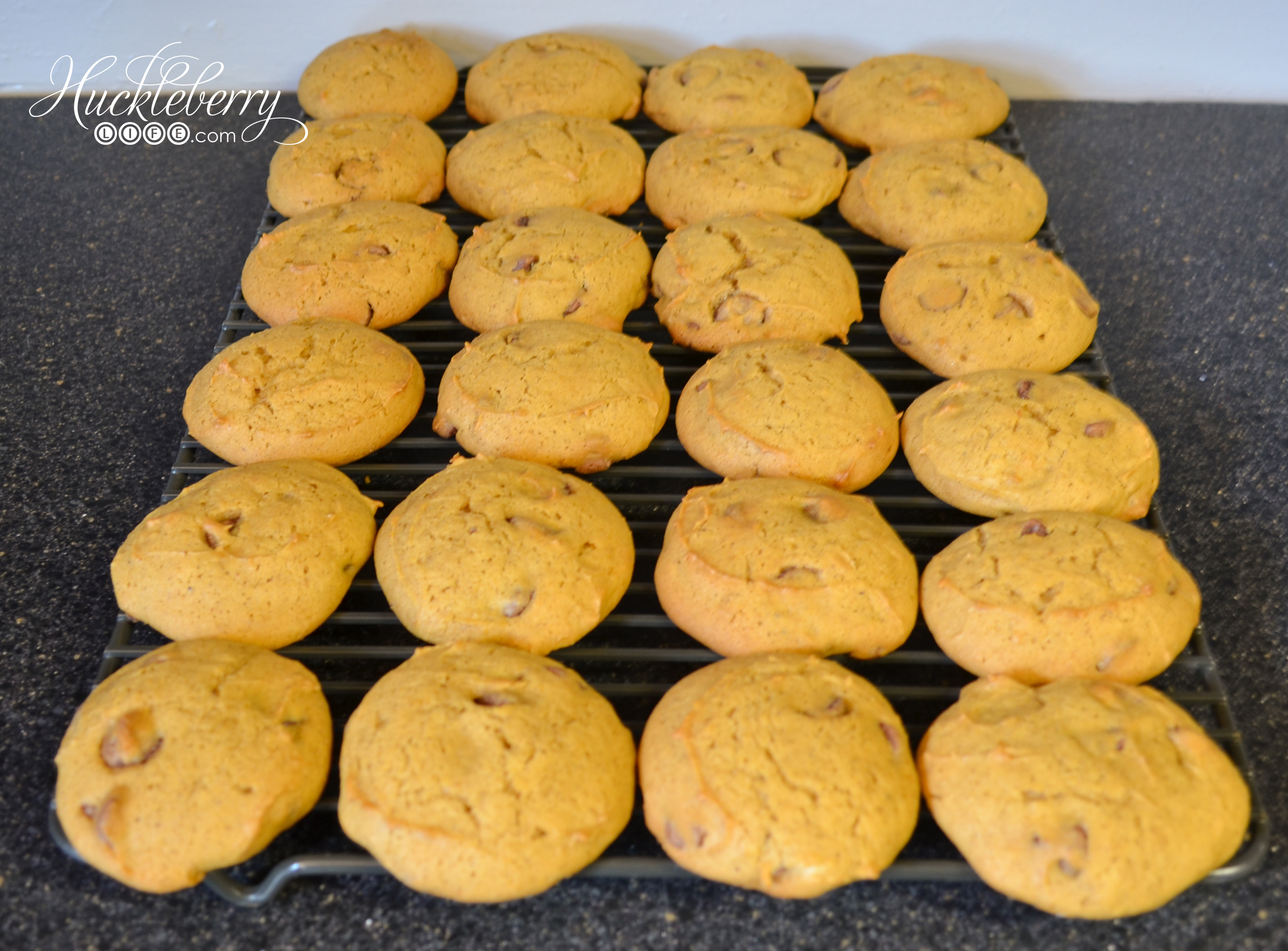 I let them cool on a cooling rack and then put them in an airtight container. Like I mentioned, they are better the second day, but I bet you can't wait that long!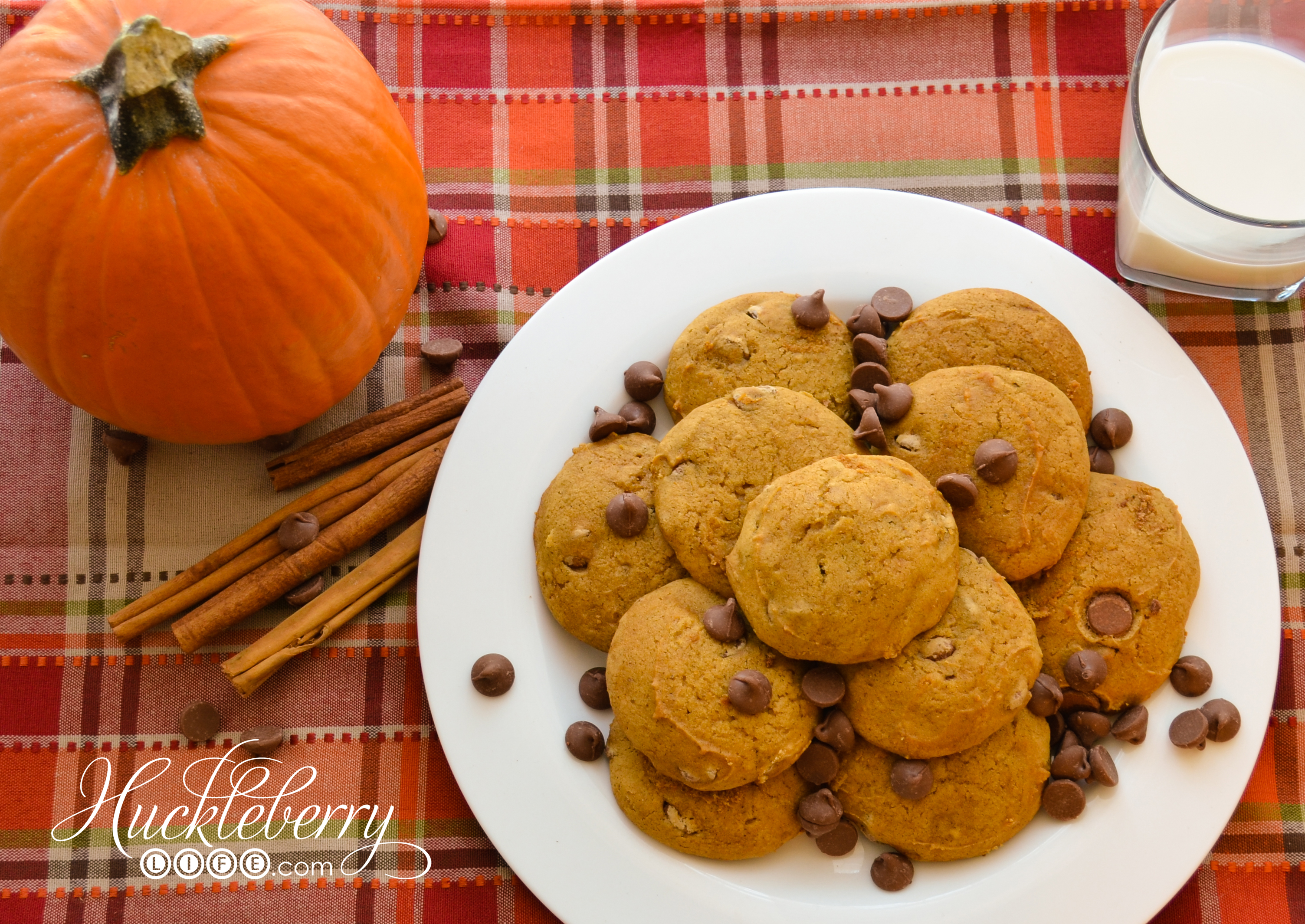 Pumpkin Chocolate Chip Cookies
Author:
www.huckleberrylife.com
Prep time:
Cook time:
Total time:
Welcome fall by whipping up a batch of these DELICIOUS pumpkin chocolate chip cookies!
Ingredients
1 cup shortening
3 cups sugar
2 eggs
1 large can pumpkin puree
2 tsp nutmeg
3 tsp cinnamon
2 tsp baking powder
2 tsp baking soda
1 tsp salt
2 tsp vanilla
½ tsp cloves
1 cup nuts (optional)
1 (16 oz) bag chocolate chips
5 cups flour
Instructions
Preheat oven to 375 degrees (F)
Mix shortening, sugar, eggs and pumpkin until creamed.
Add all remaining ingredients and mix.
Drop by spoonful onto ungreased cookie sheet.
Bake at 375 degrees (F) until lightly golden brown.
About 10-15 minutes.
If you love this recipe please share!