This is another Halloween costume idea from years past. I had found this super adorable spider costume online at The Children's Place and had to have it for Levi. Unfortunately my order was returned because they didn't think my address existed. We lived no where near a Children's Place at the time, so I called my awesome sister-in-law and she ran to her store and found the only one left in his size, on sale for TEN BUCKS, and mailed it to me! Because I think matching costumes are the best thing ever I had to come up with something for Emma to match. I decided on Miss Muffet and was so happy when Emma agreed that it was a good idea. I called my mom and told her my dilemma. I needed a Miss Muffet costume but I posess no sewing skills. My mom happens to be an AMAZING seamstress! Emma wanted it in blue so Grandma whipped it up and sent it with the spider costume. I was blown away by how adorable it was!!! The package arrived the day before our first Halloween party. I have the best family ever.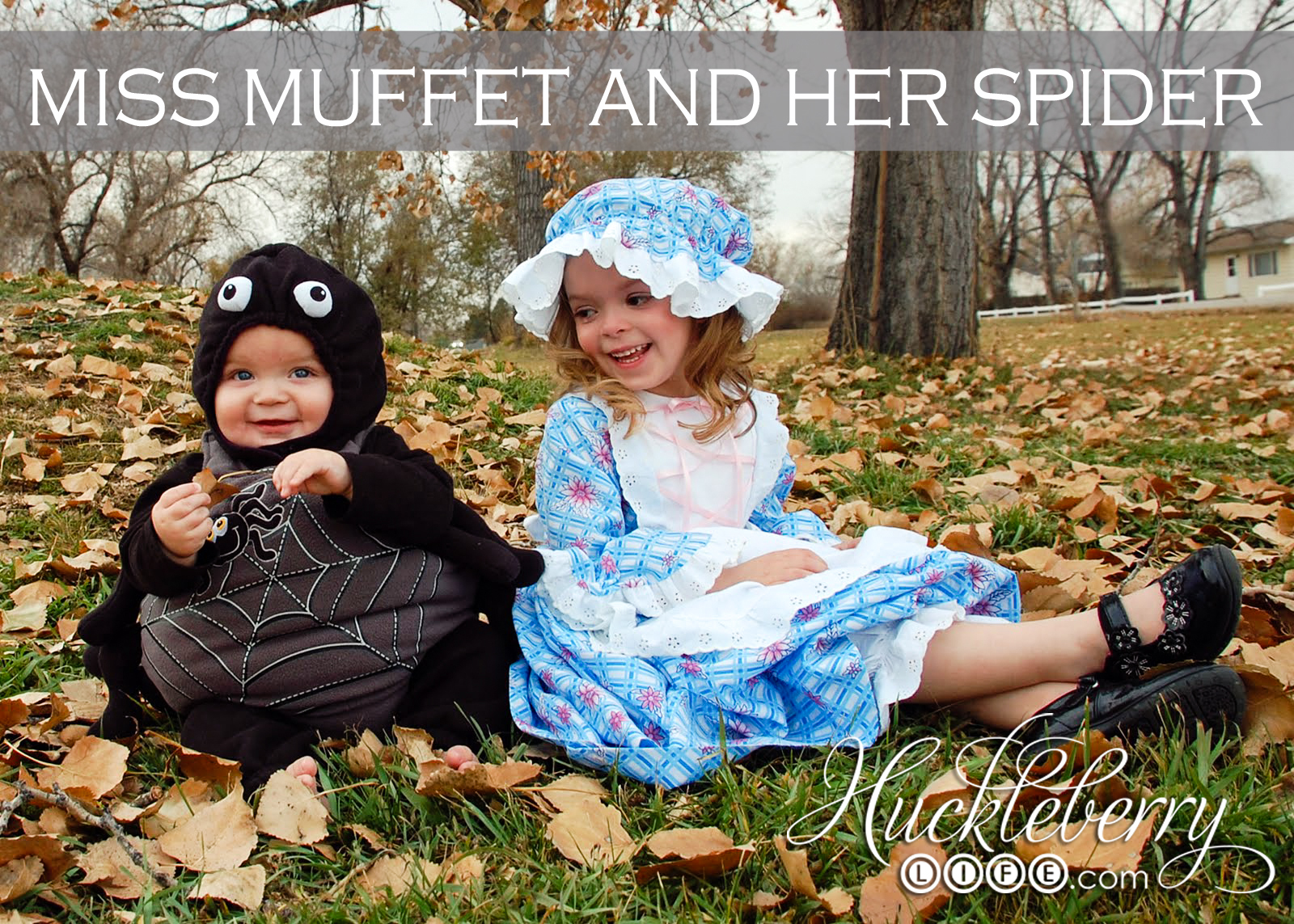 We took a few fun photos in our yard in the leaves. I am a firm believer that you can take awesome pics pretty much anywhere. It doesn't have to be a big deal. I LOVE these pictures of my kids and am so glad that we took the time to take them. We always have fun doing it too! Levi really enjoyed hanging out outside and thought the leaves were delicious. I laid down on the ground next to him for this shot. I laughed so hard at the perspective of his stuffed belly!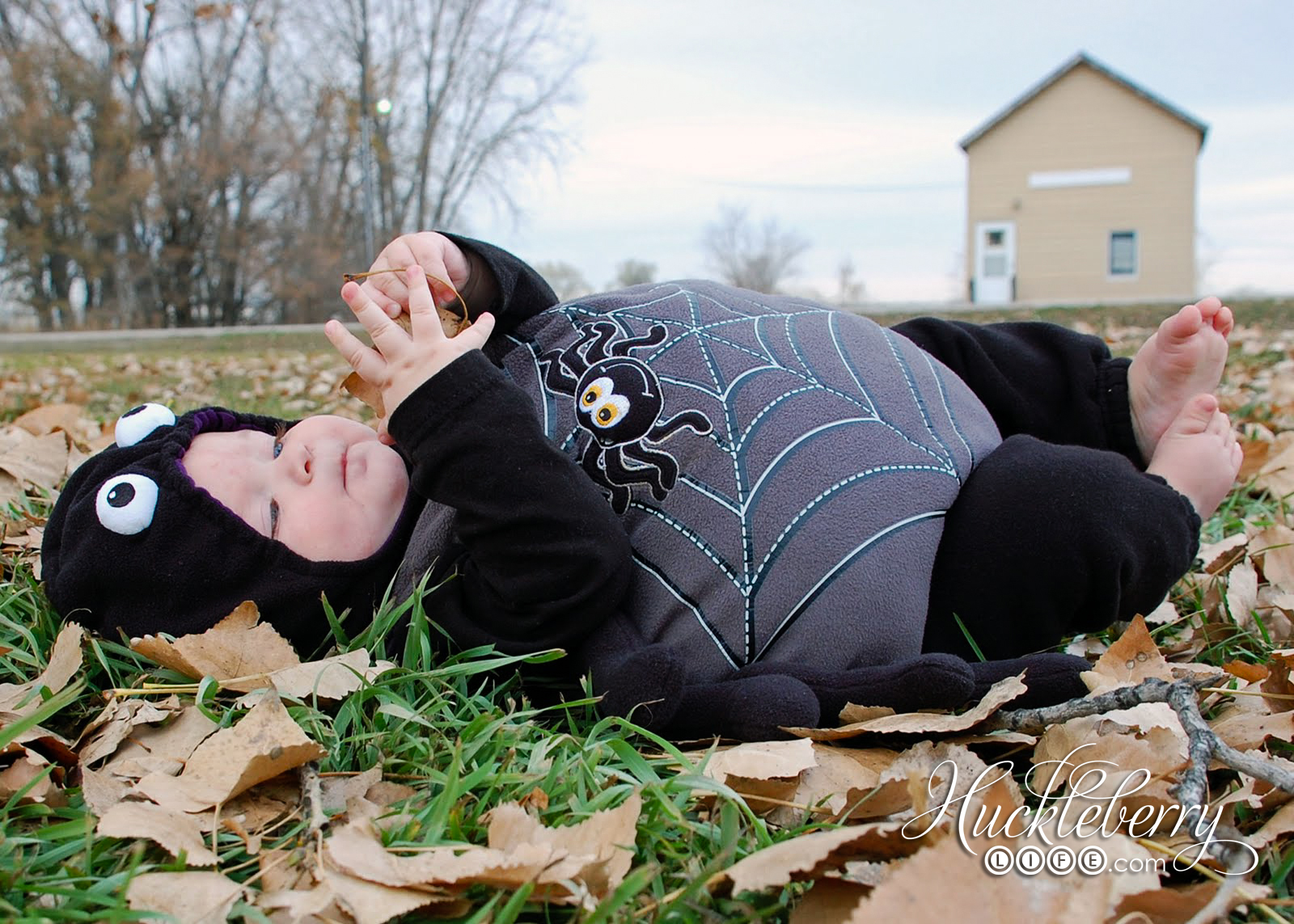 Do you recognize her apron? It's the same one we used for her gnome costume! She has also played dress-up with it for years.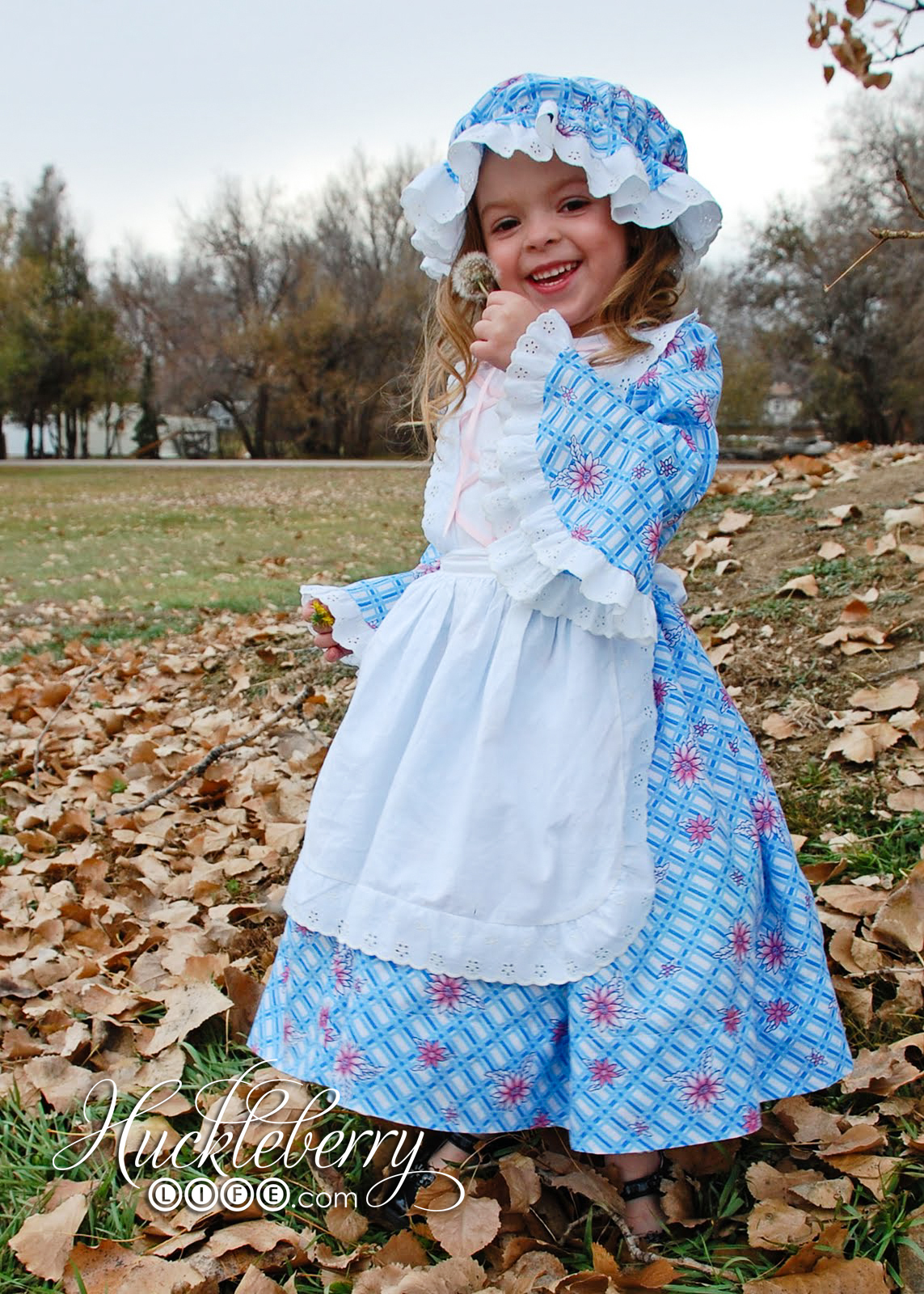 I can't even handle his cuteness. He was almost 8 months old here and CHUNKY. The costume was stuffed and made him look even chunkier. It kept him nice and warm since we lived in North Dakota at the time and it was always FREEZING!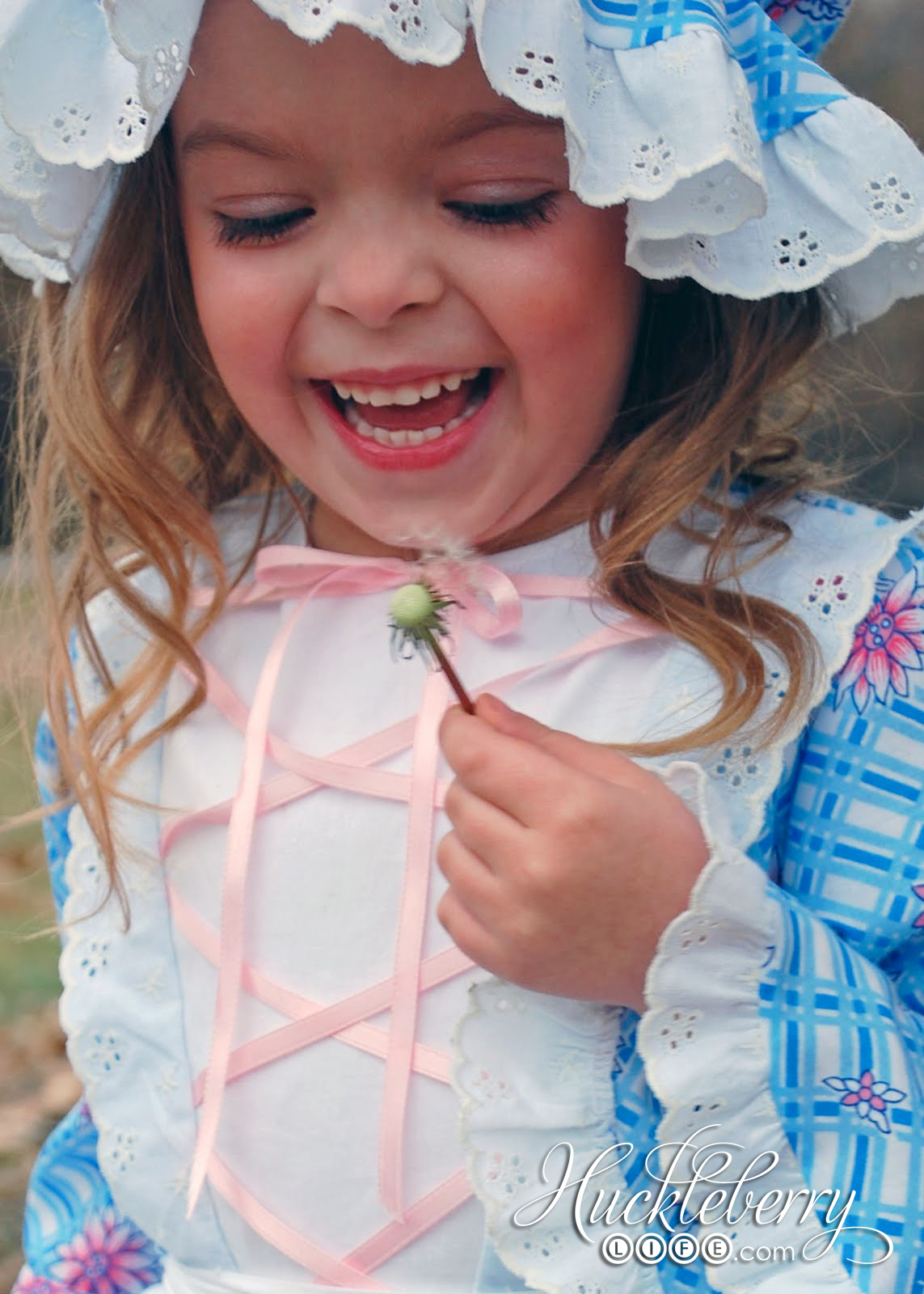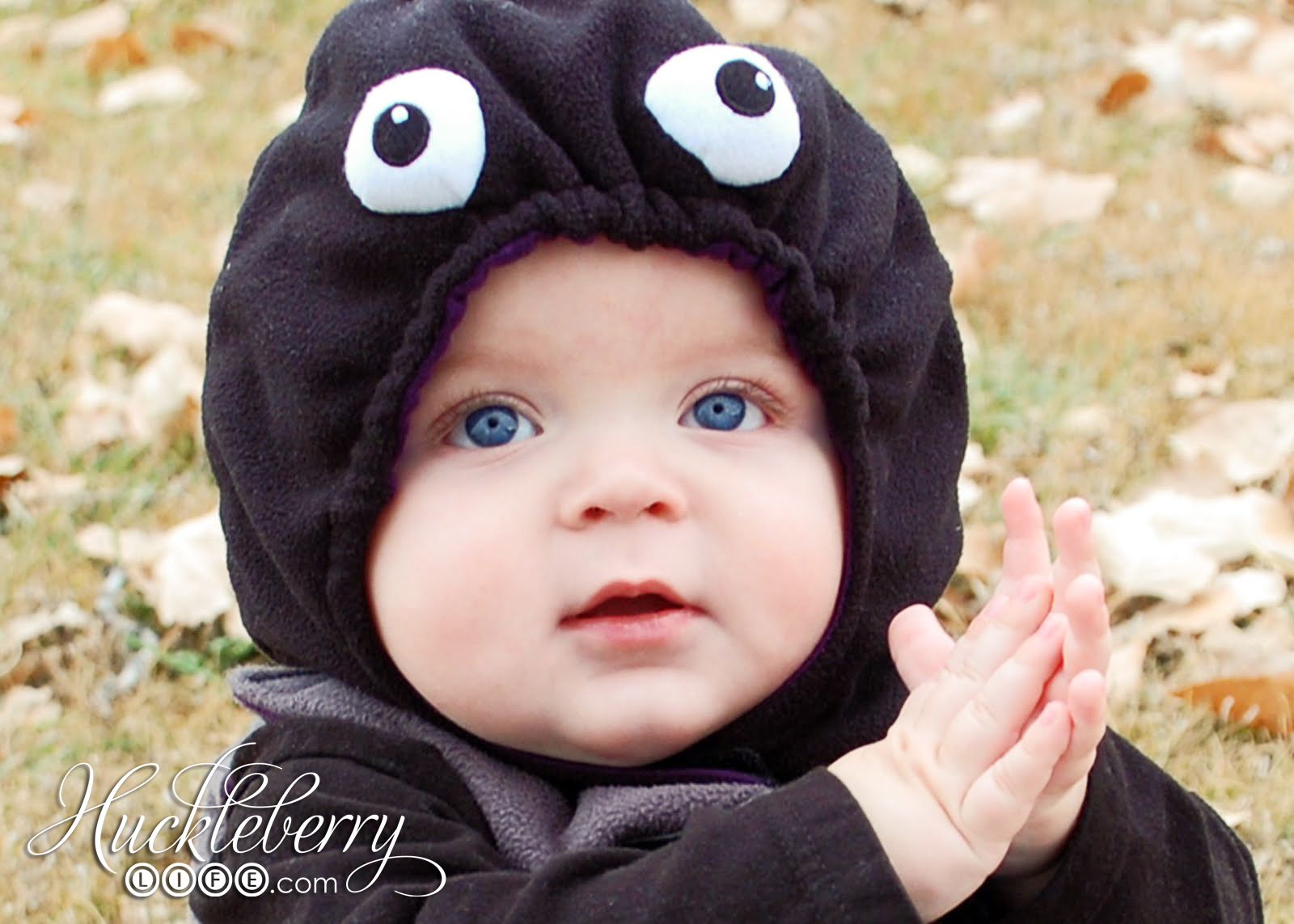 I helped with the costume too! Check out her curds and whey trick or treat bucket. Ha!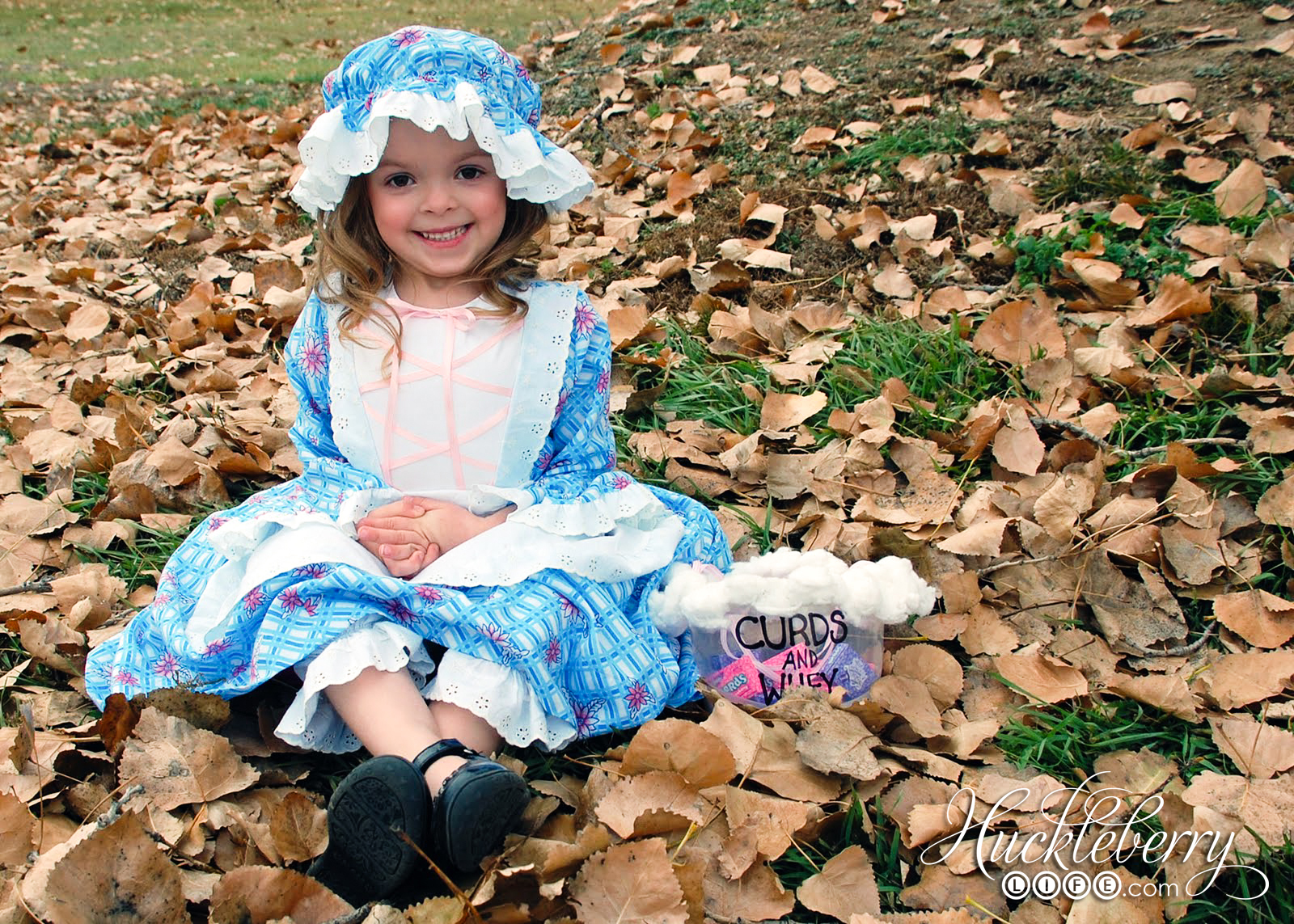 He was such a chill little guy. Just hanging out chewing on some leaves.
Hope these pictures made you smile and sparked some ideas for costumes!