Hey y'all! I'm excited to show you how I put together this fun Galvanized Metal Summer Door Hanger. It's easy peasy and will look great on your door or in your home on the wall!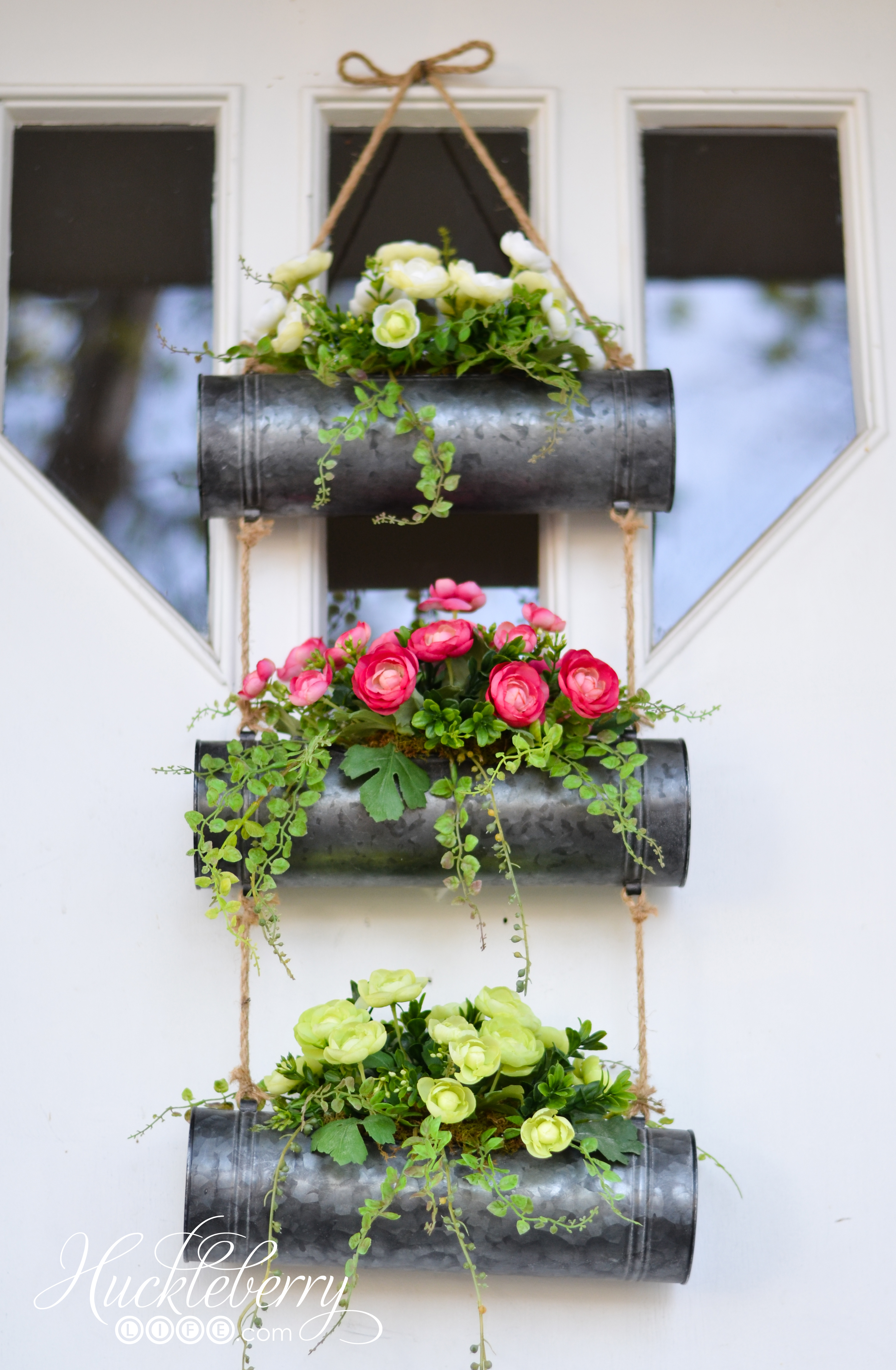 Supplies needed to make your own Galvanized Metal Summer Door Hanger: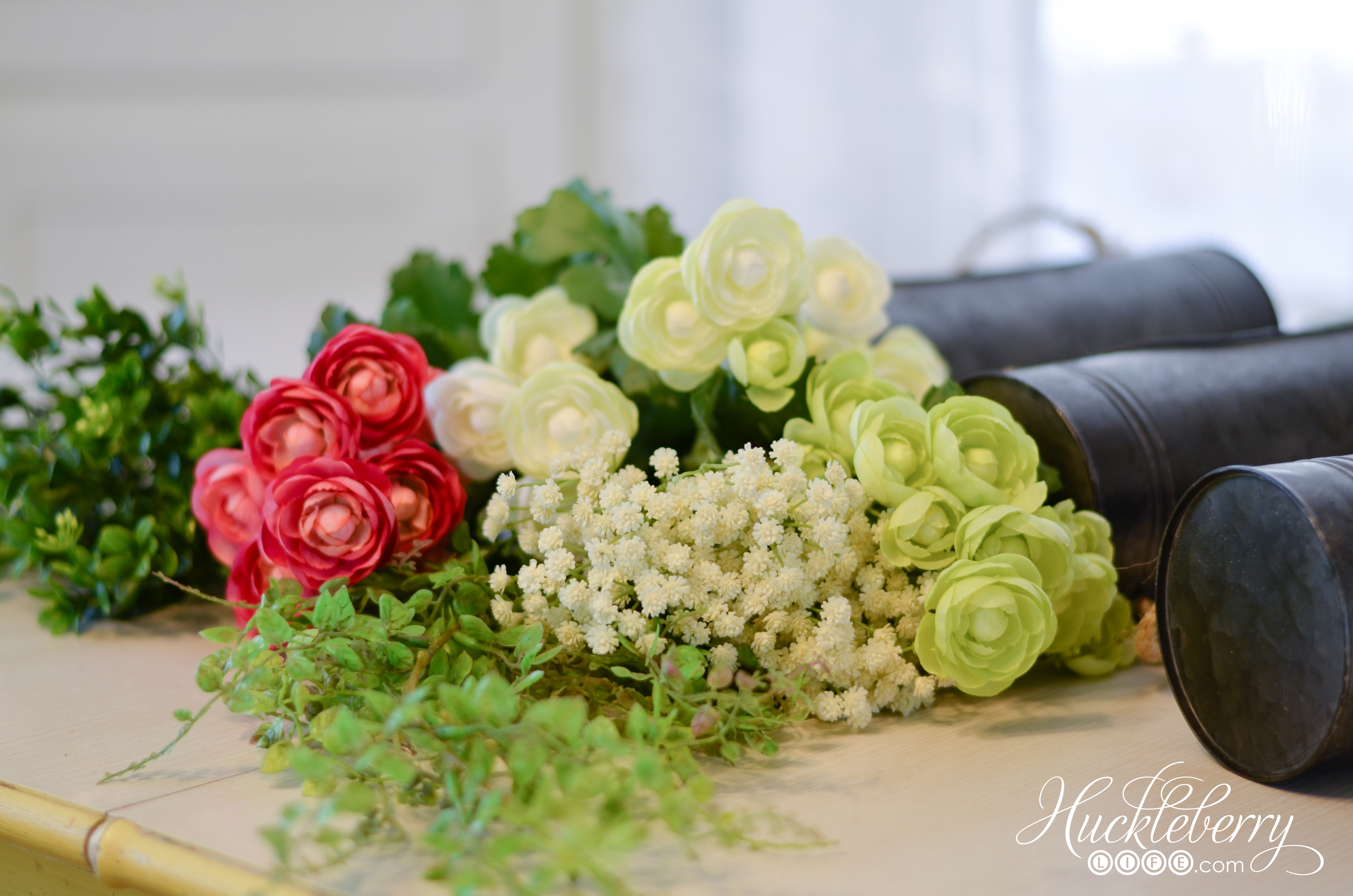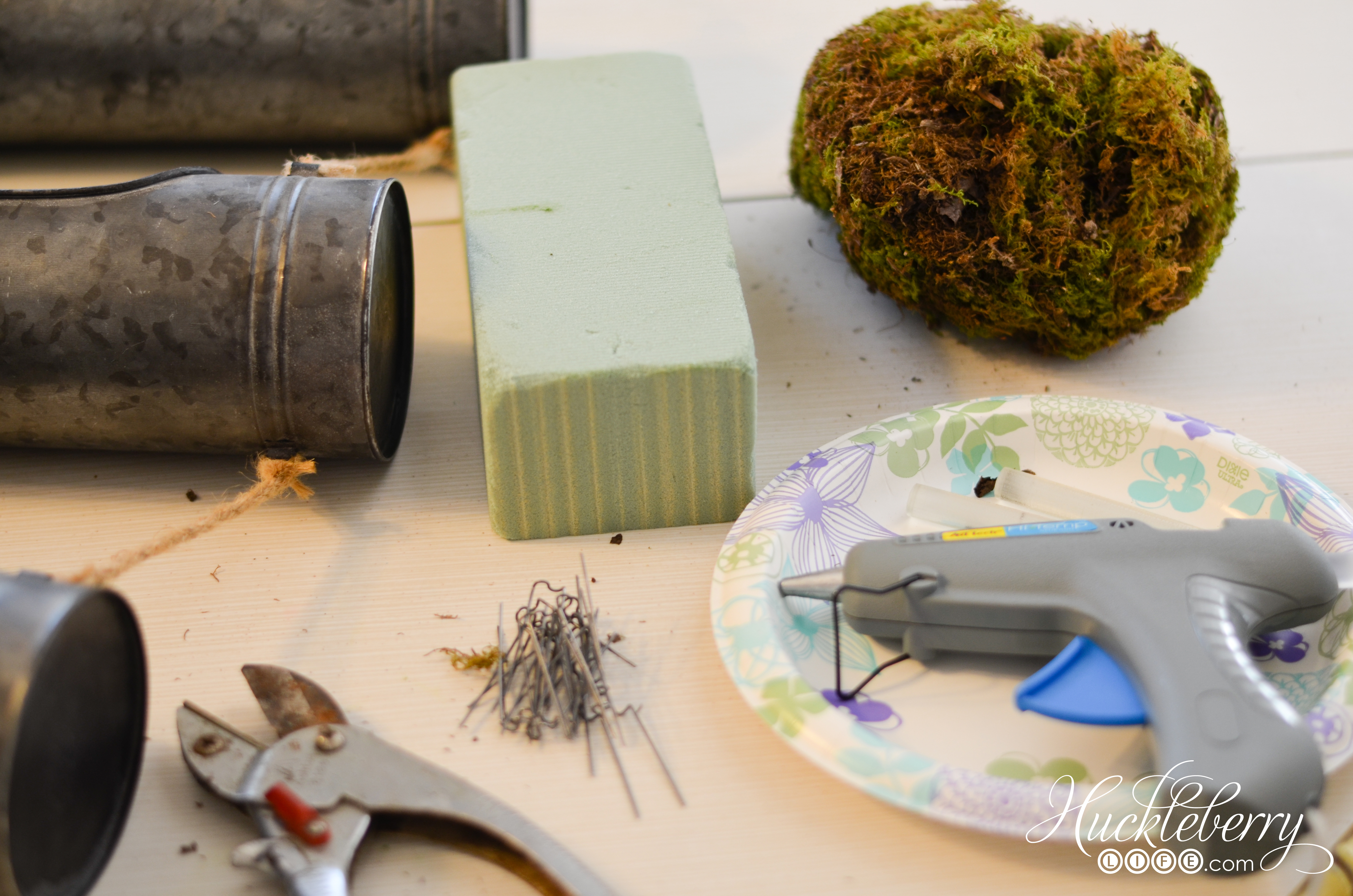 Putting together your Galvanized Metal Summer Door Hanger:
I found this awesome metal decor piece at the floral shop I was working at at the time. Lucky for you, you can buy the same one on Amazon HERE.  My kitchen was my design space for this project and the back of my chair made a great place to hang the piece so that I could design. When I am designing something that will be hanging on the wall or door, like a wreath, I like to have it hang as I design. It gives the right perspective so that it will look good hanging. Does that make sense? You can totally just lay it down on the counter to design it. I just prefer to do it this way.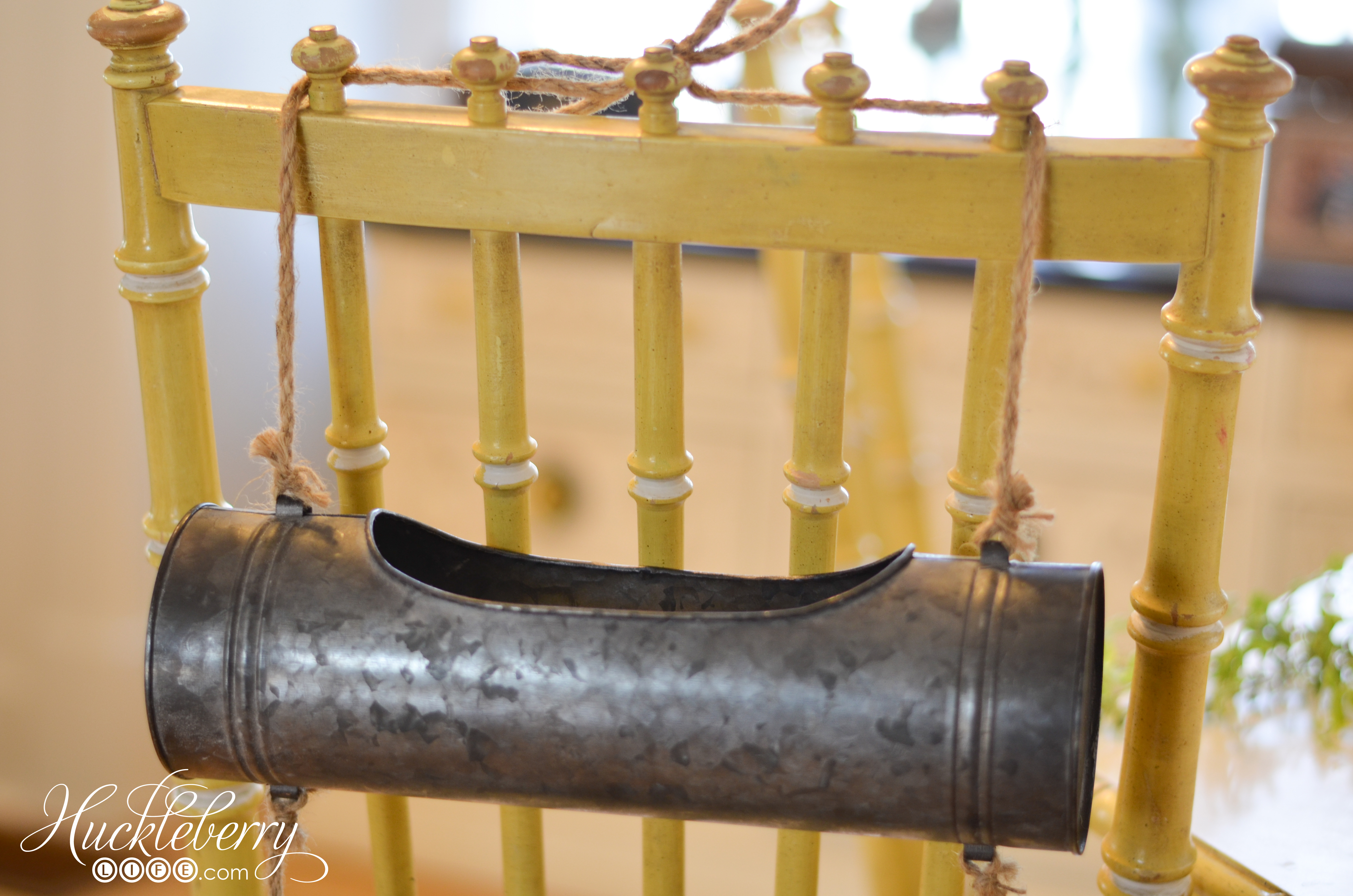 You should only need one brick of floral foam for this project. I cut mine into three pieces with a regular old knife.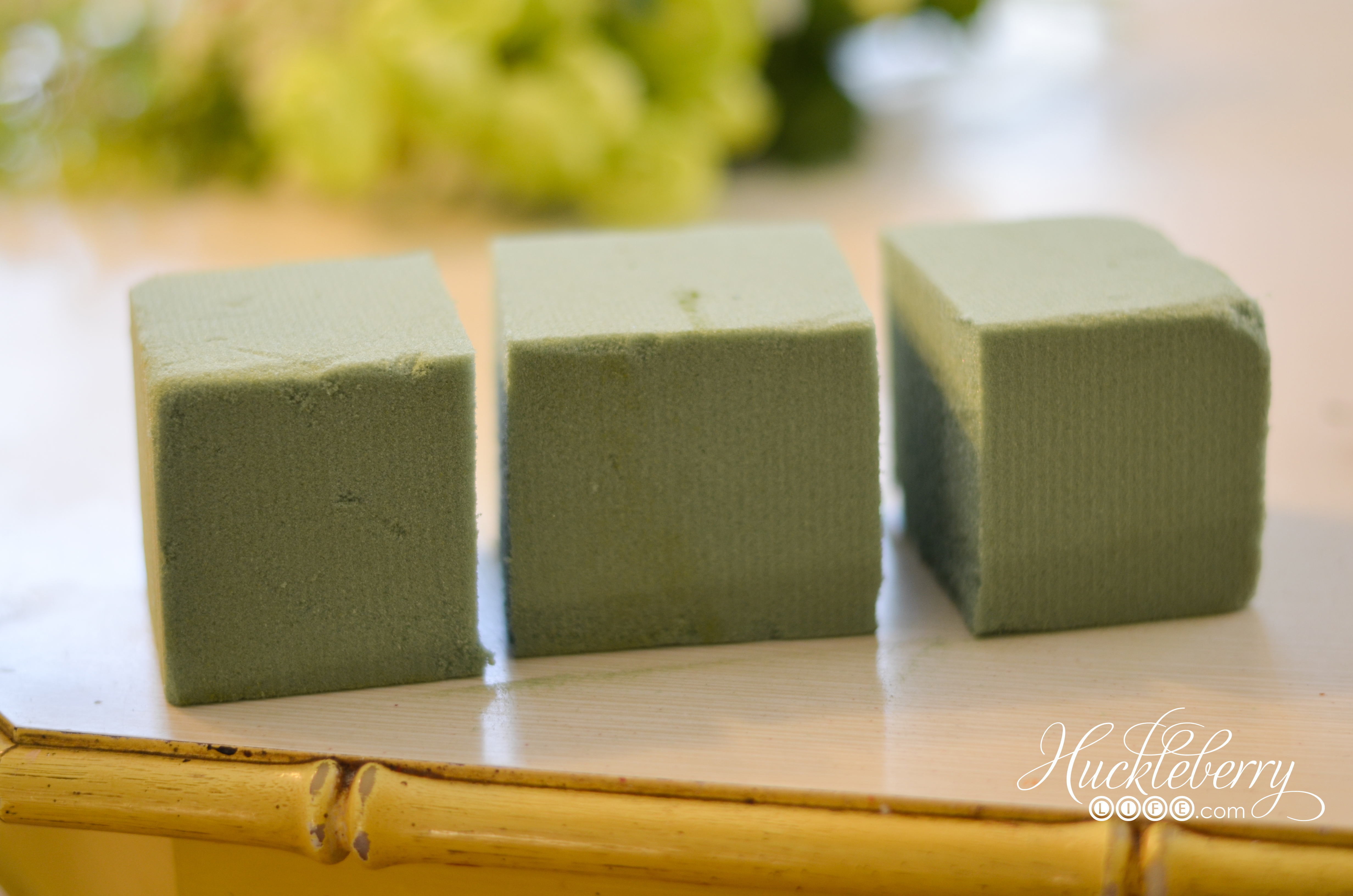 Take the first piece and put a bunch of hot glue on it.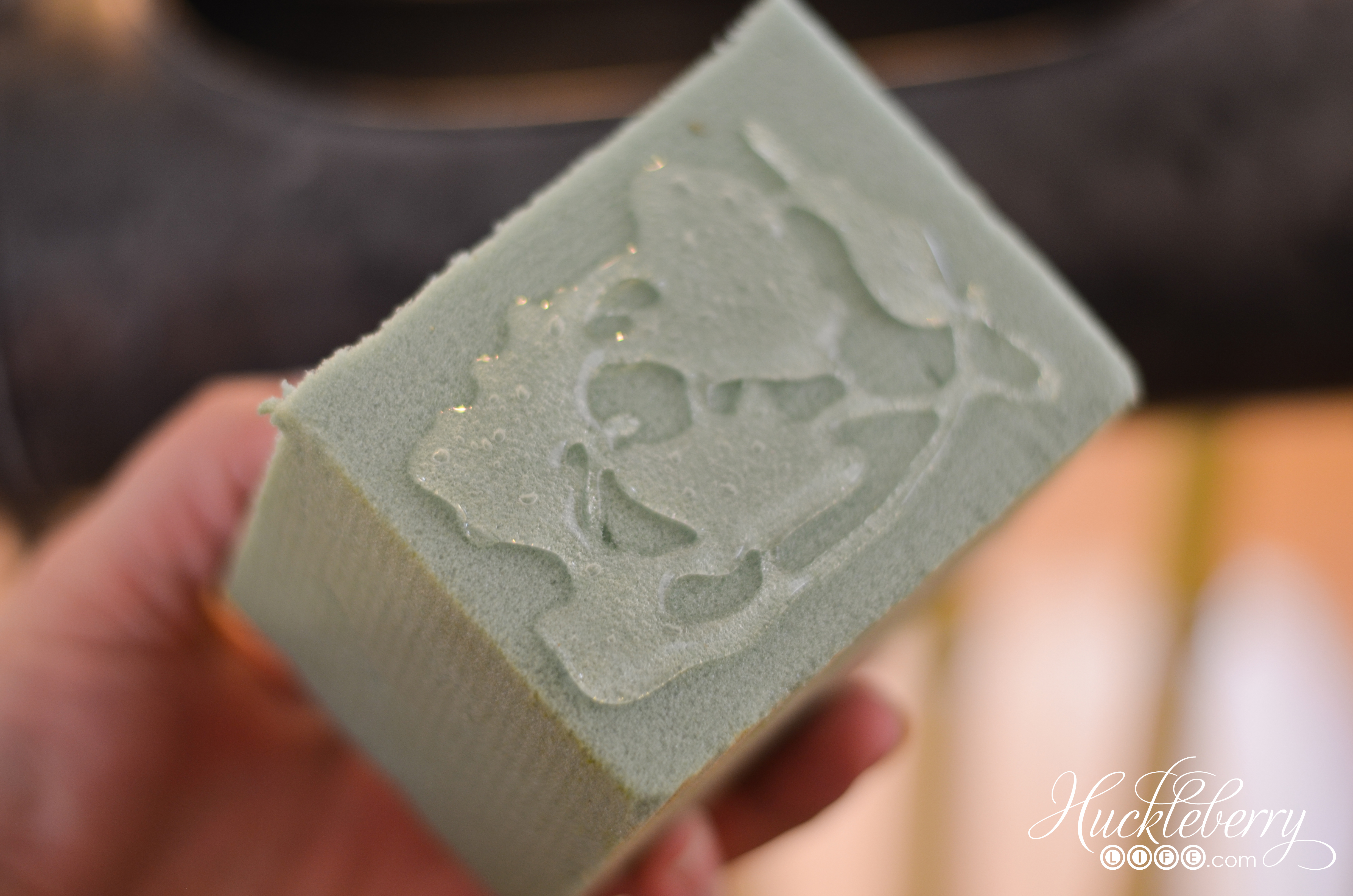 While it is still super hot, quickly stick it to the bottom inside of one of the containers. Hold it tight until it dries. I suppose I should mention that  you can totally use more foam if you want to fill the entire opening. If I was doing a more full arrangement or something with heavier elements I would have definitely filled the space with foam. I just didn't feel like it was necessary this time. Got it? Okay.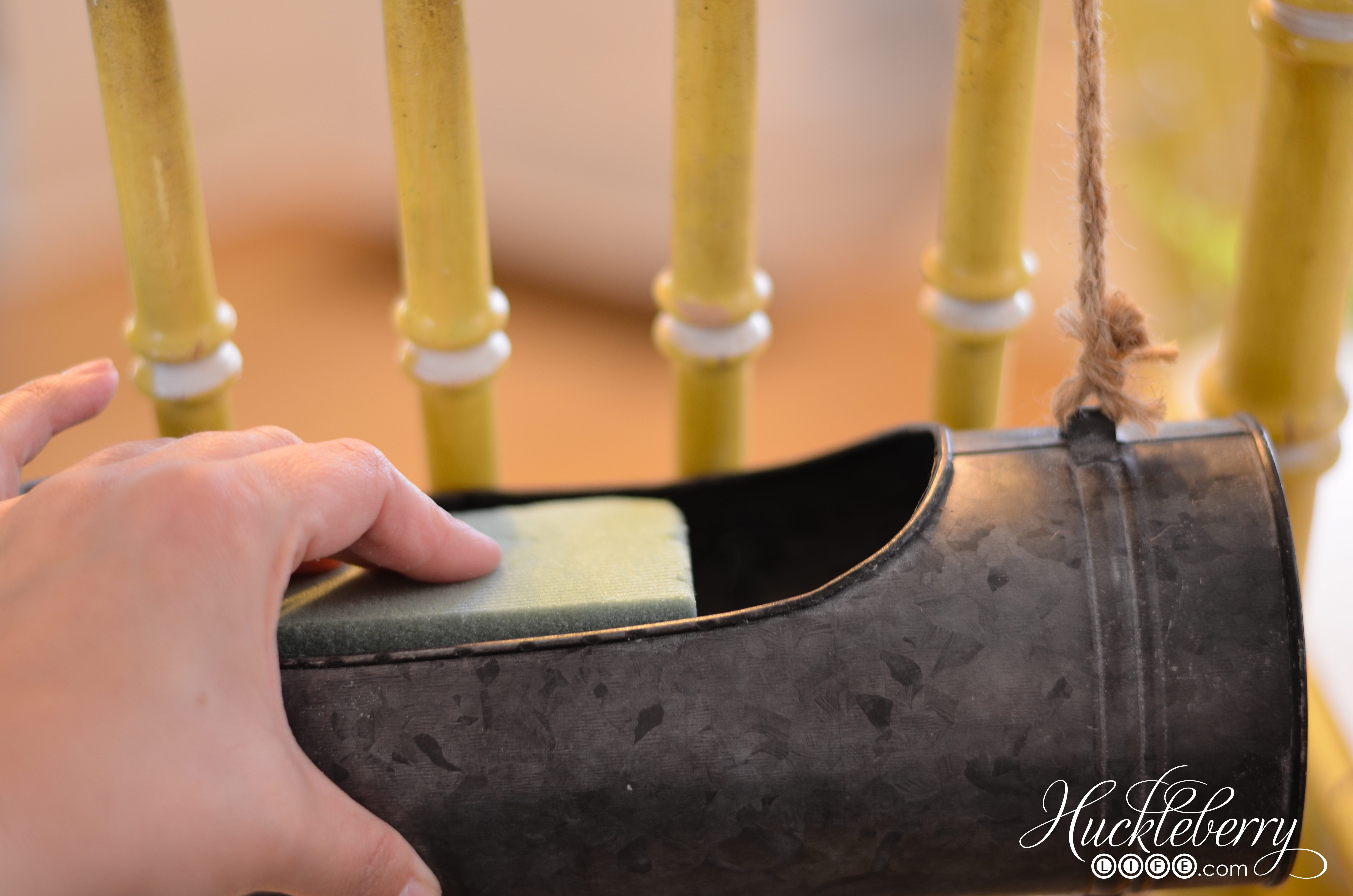 Next it's time to add the moss. I guess technically this is optional. I always make sure to cover my mechanics and moss does the trick on this project. I used some greening pins to hold the moss in place, but you could just tuck it around the foam.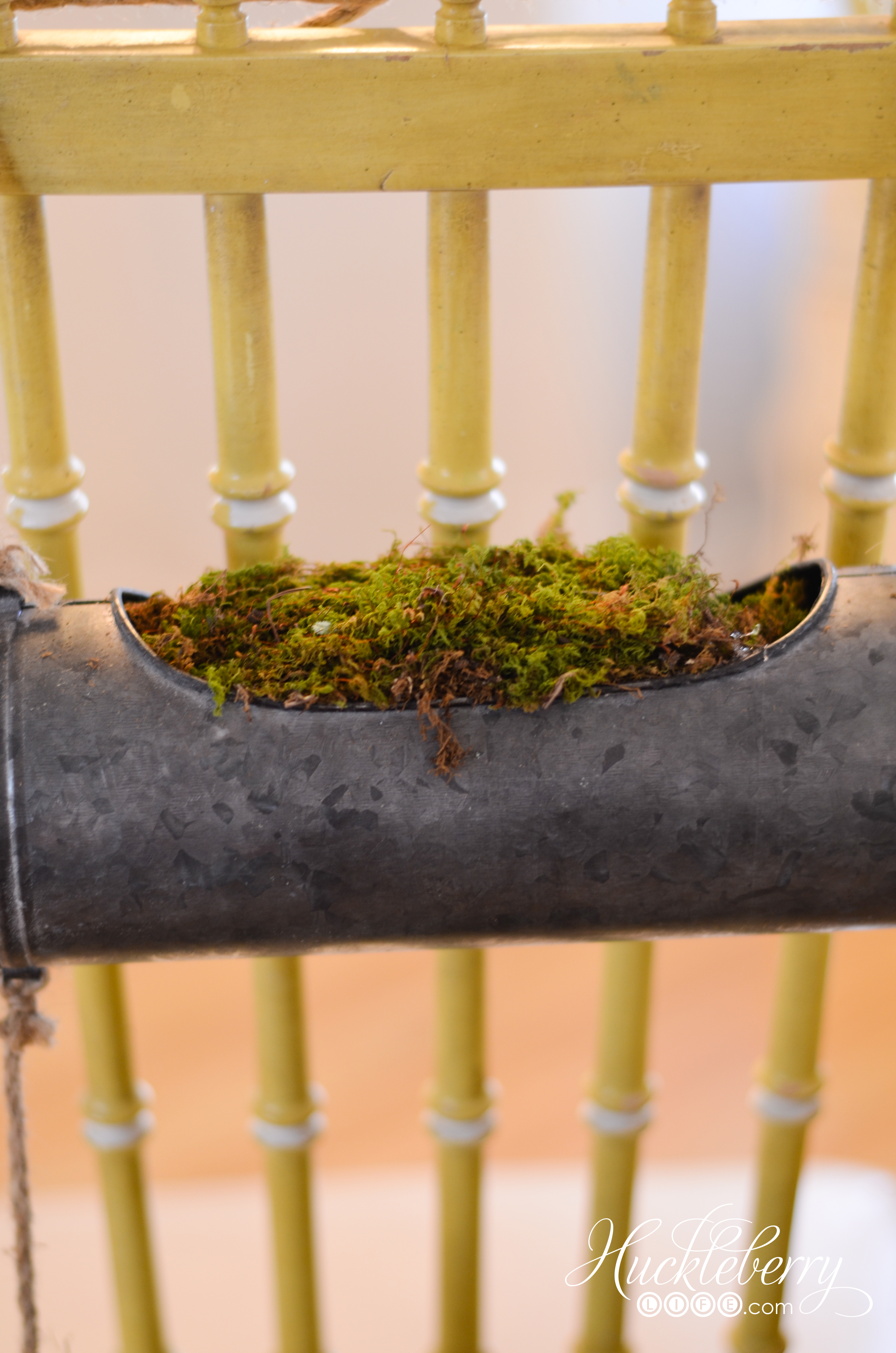 Add foam and moss to all three metal pieces.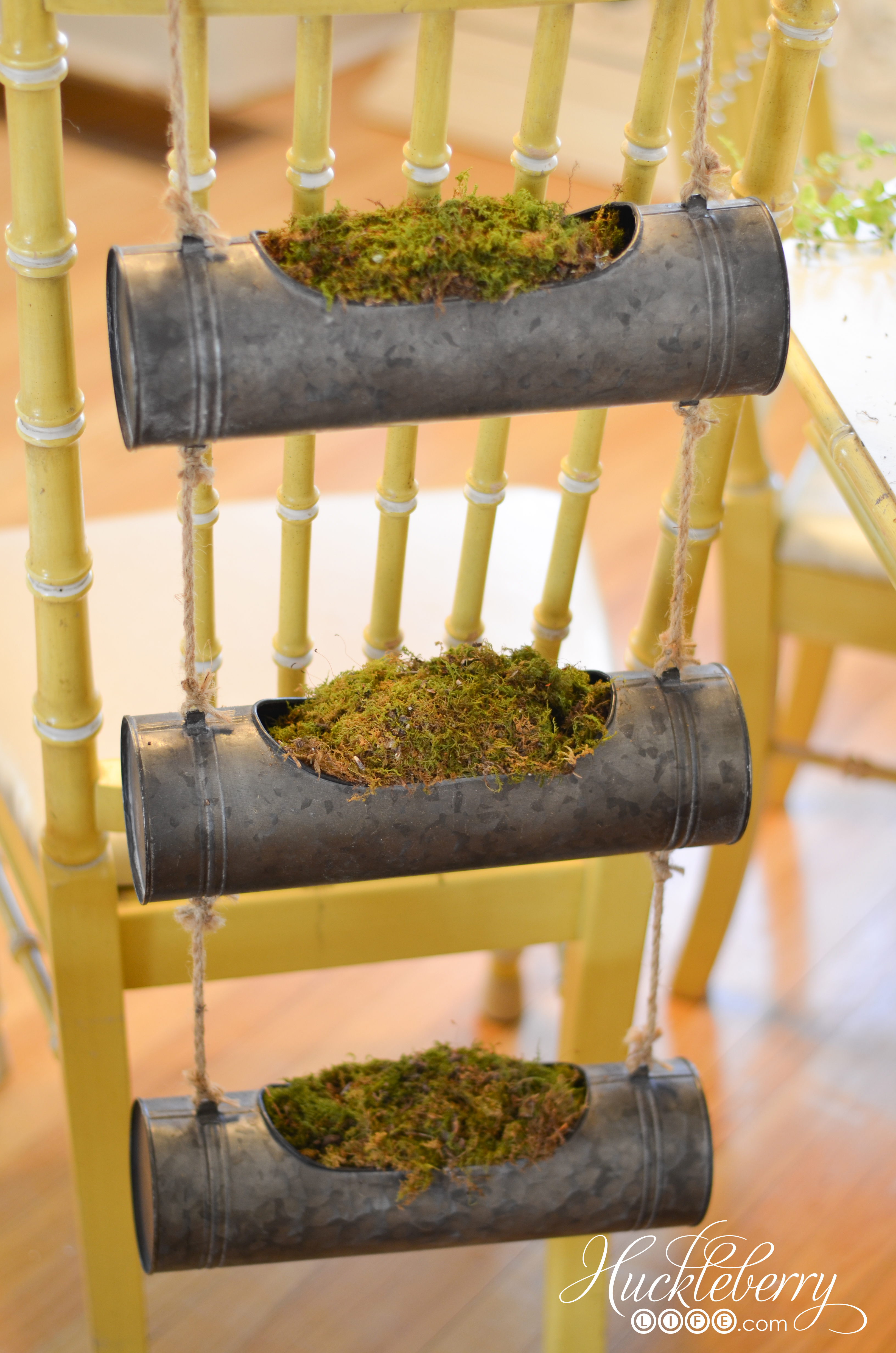 To make this Galvanized Metal Summer Door Hanger I started adding the greenery before the flowers. It is a good idea to do the flowers first for most artificial floral arrangements and just fill in with the greenery because you will end up using less greenery that way. But…for this project I wanted to have some greenery hanging down nice and long so I started with it to create some lines. I used two different kinds of greenery to add interest. One was a longer, thin greenery that was perfect for hanging. The other was shorter and fuller and was great for filling in gaps. I started with the long greenery and used my wire cutters to chop some pieces off the bunch.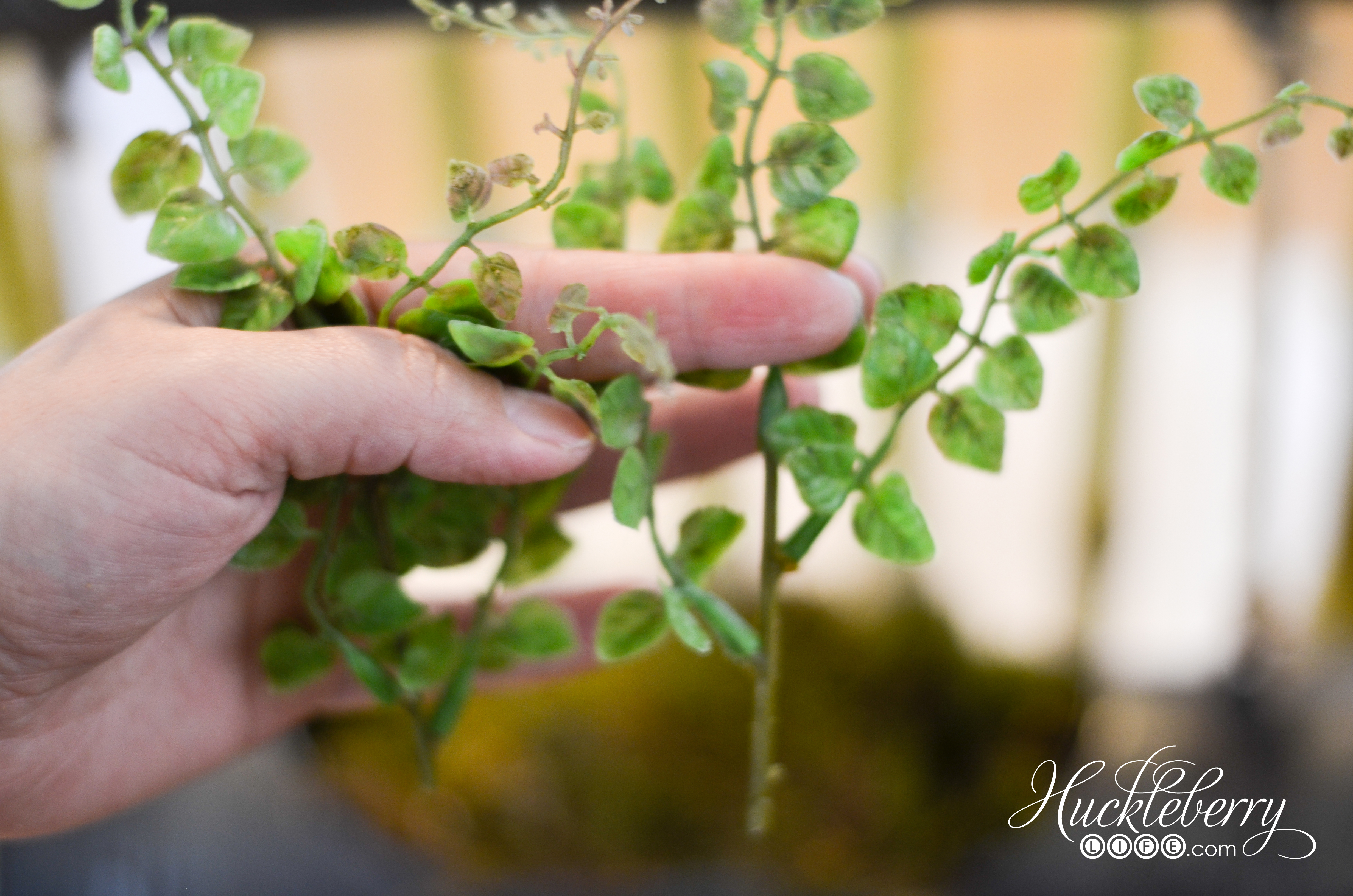 Next I just stuck the pieces in creating some nice long lines. I wanted some hanging down long and some shorter sticking up. It doesn't need to be full at this point.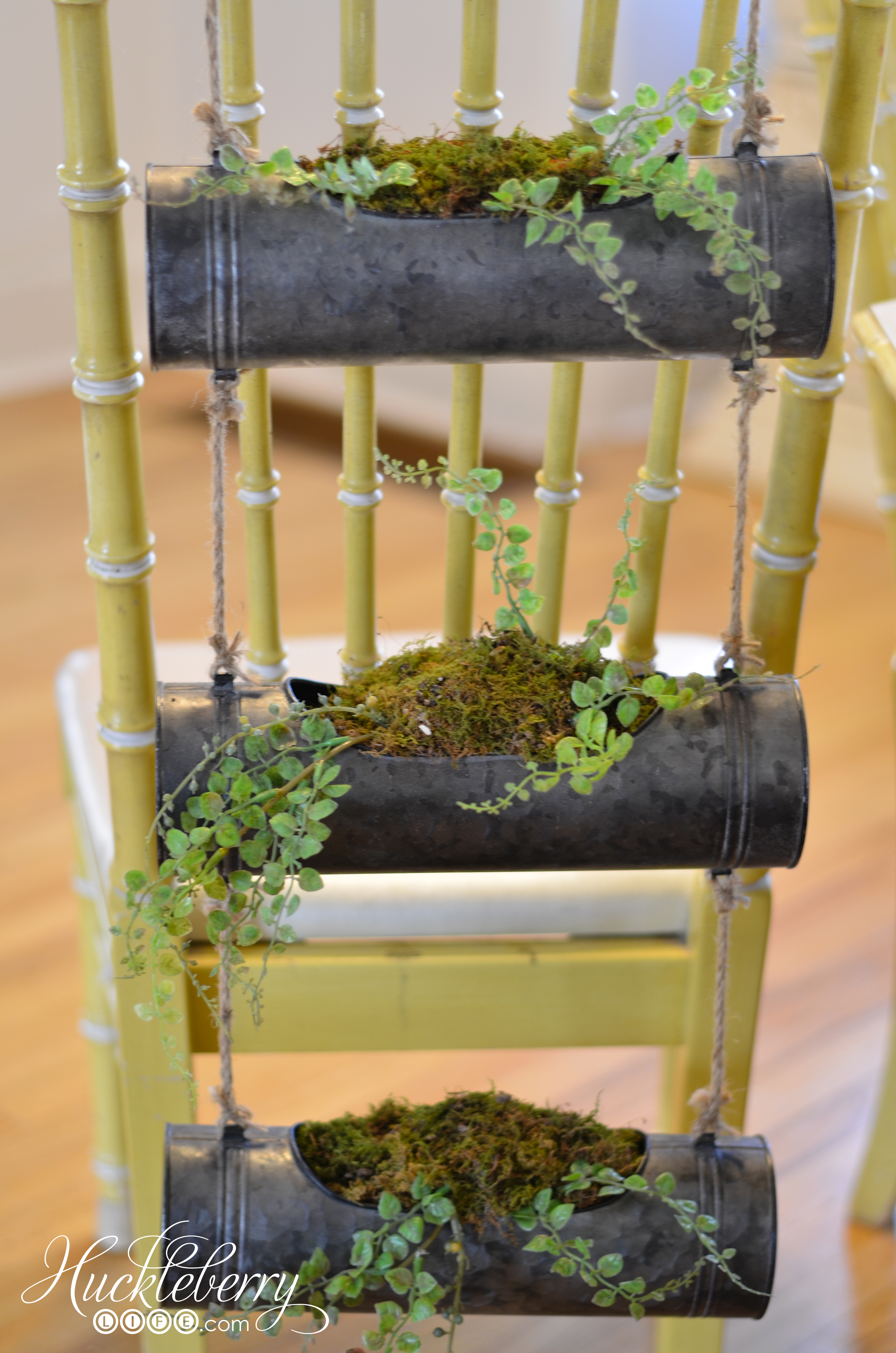 Next grab one bunch of your flowers. I found these adorable mini ranunculas in three different colors at the flower shop and thought they were perfect for this project. If you want to mix them up and have all three colors in each container that would look great too. Any flowers you like will work for this. If you are blessed enough to live near a Hobby Lobby,  unlike me, they have lots of great options.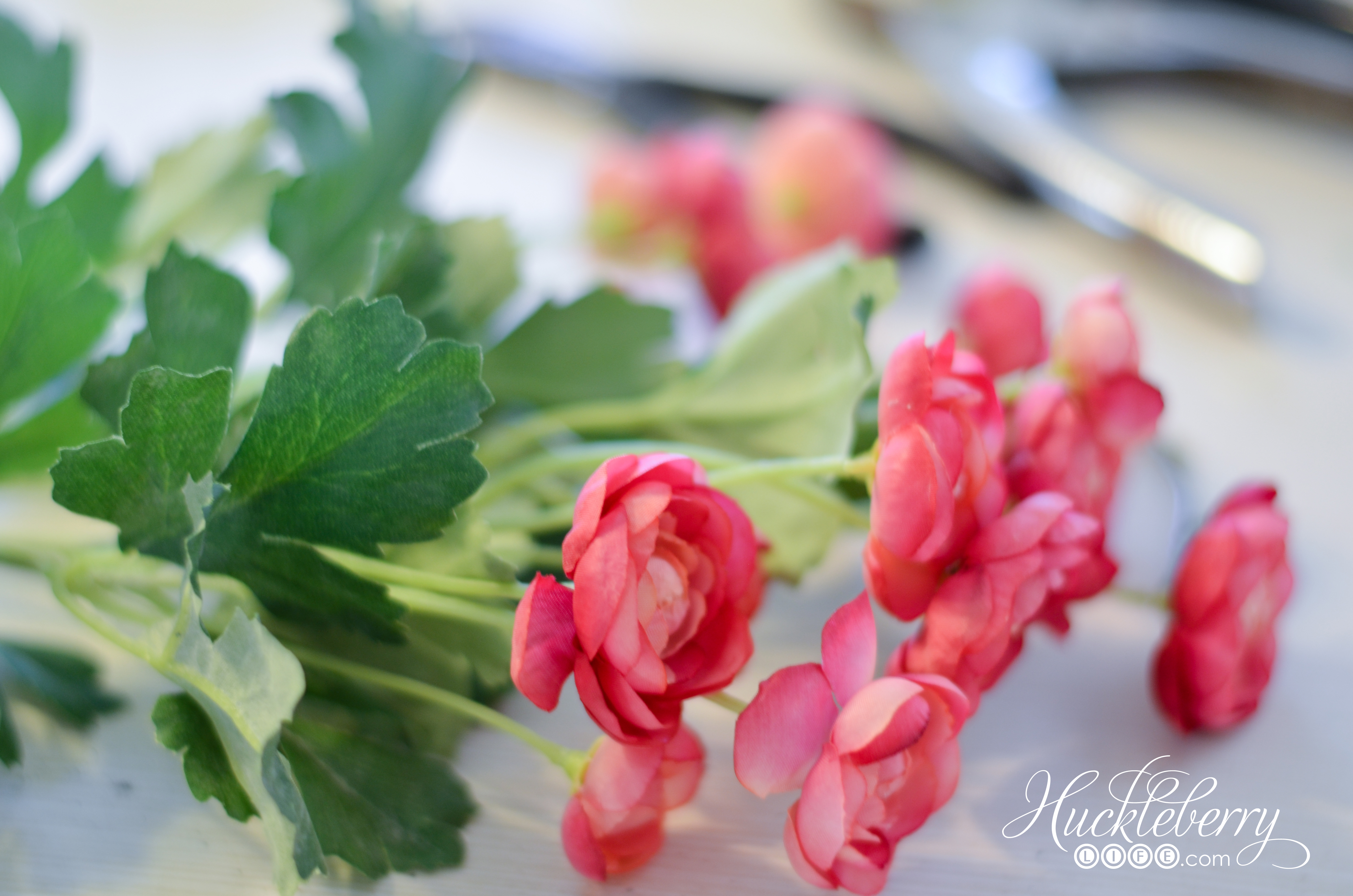 These flowers were all in one bunch so I used my wire cutters to chop each stem and they looked like this.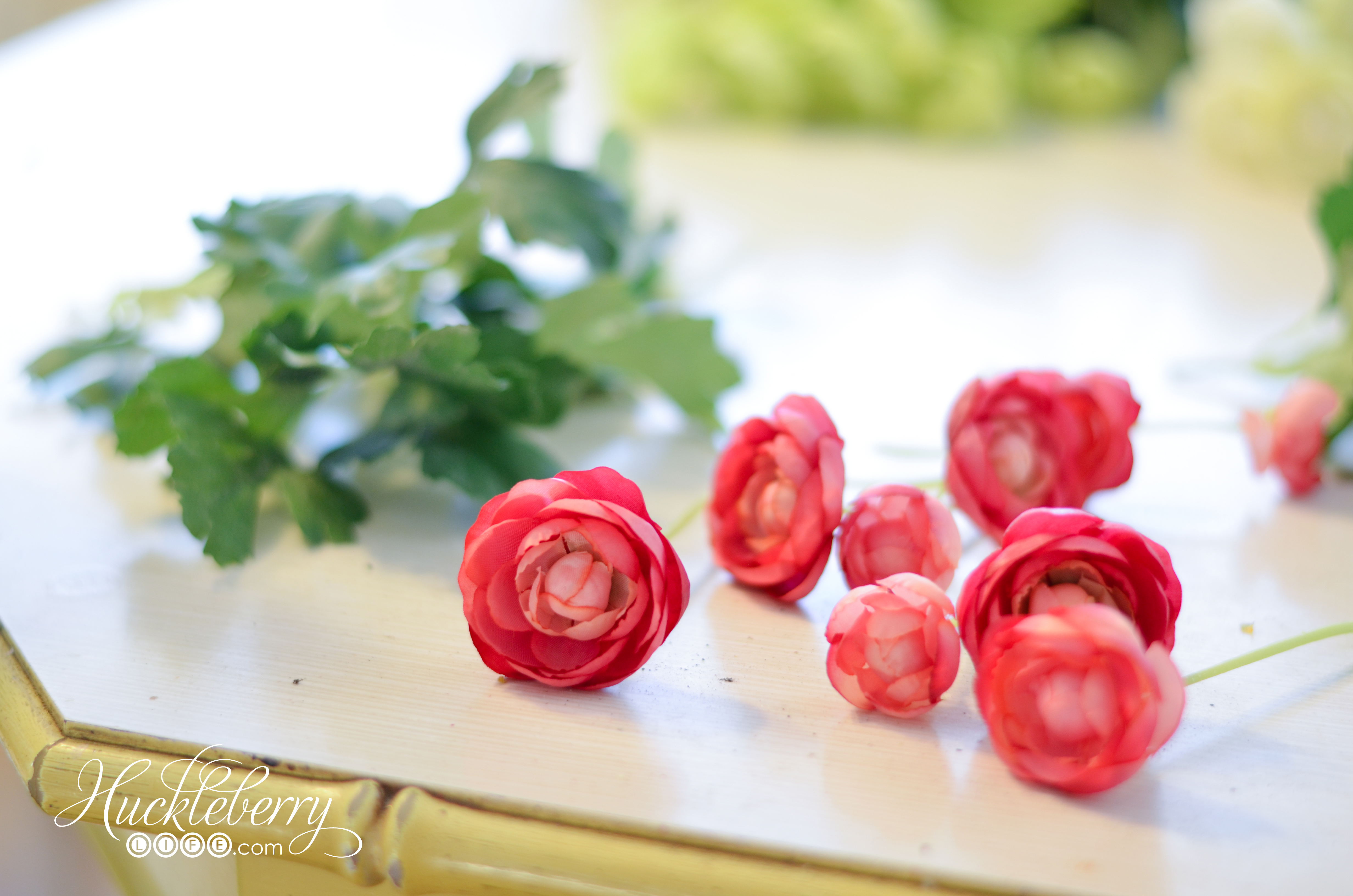 When I first started this project I had some artificial baby's breath that I was going to fill in with, but I ended up liking the look of it without it.
PRO TIP:

One key floral design principle is to create an imaginary focal point. This is the point in which the floral stems would cross if they were long enough to do so. You want the stems all angled toward that imaginary point.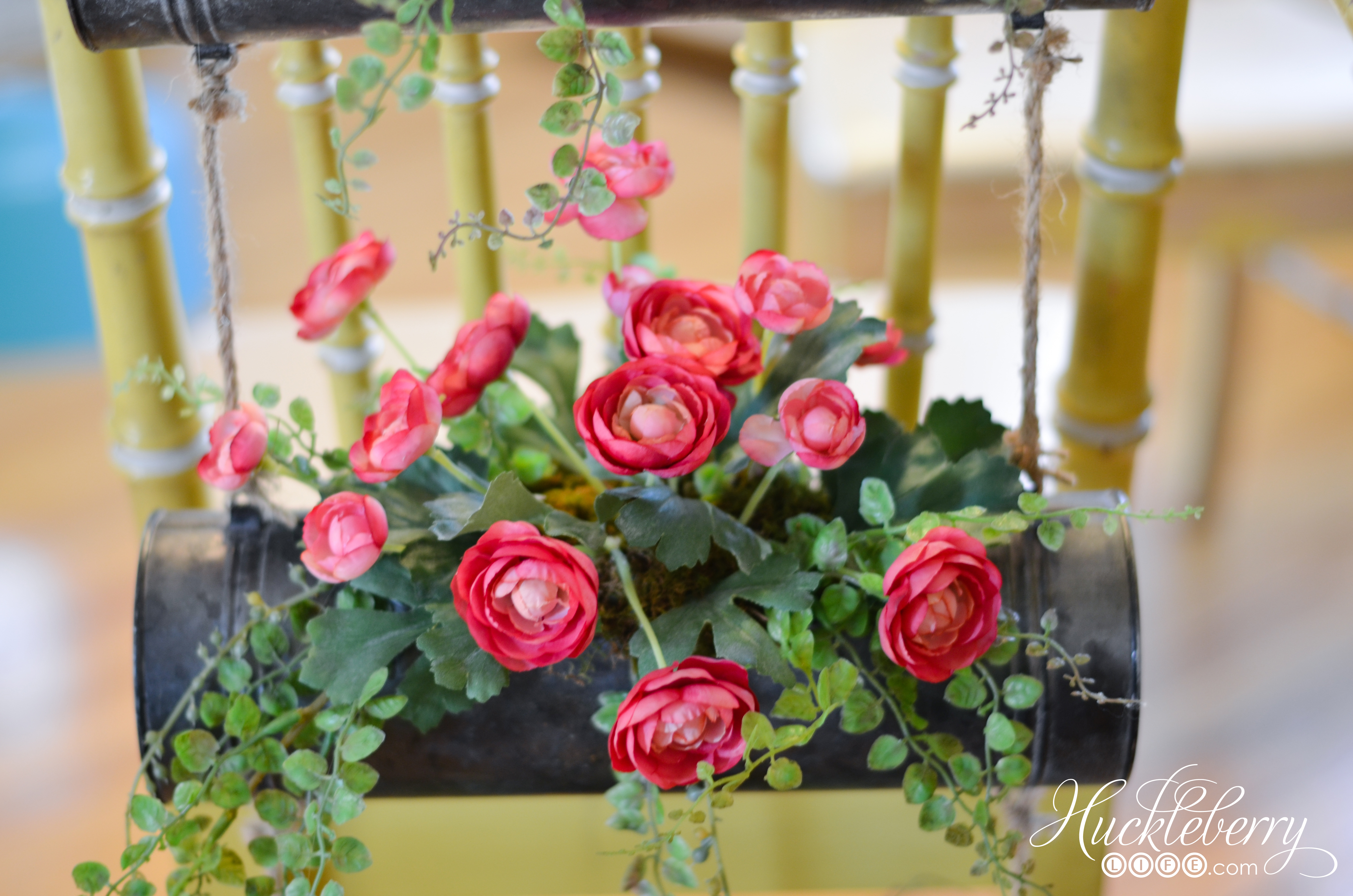 Chop up the shorter, fuller greenery and fill in with it.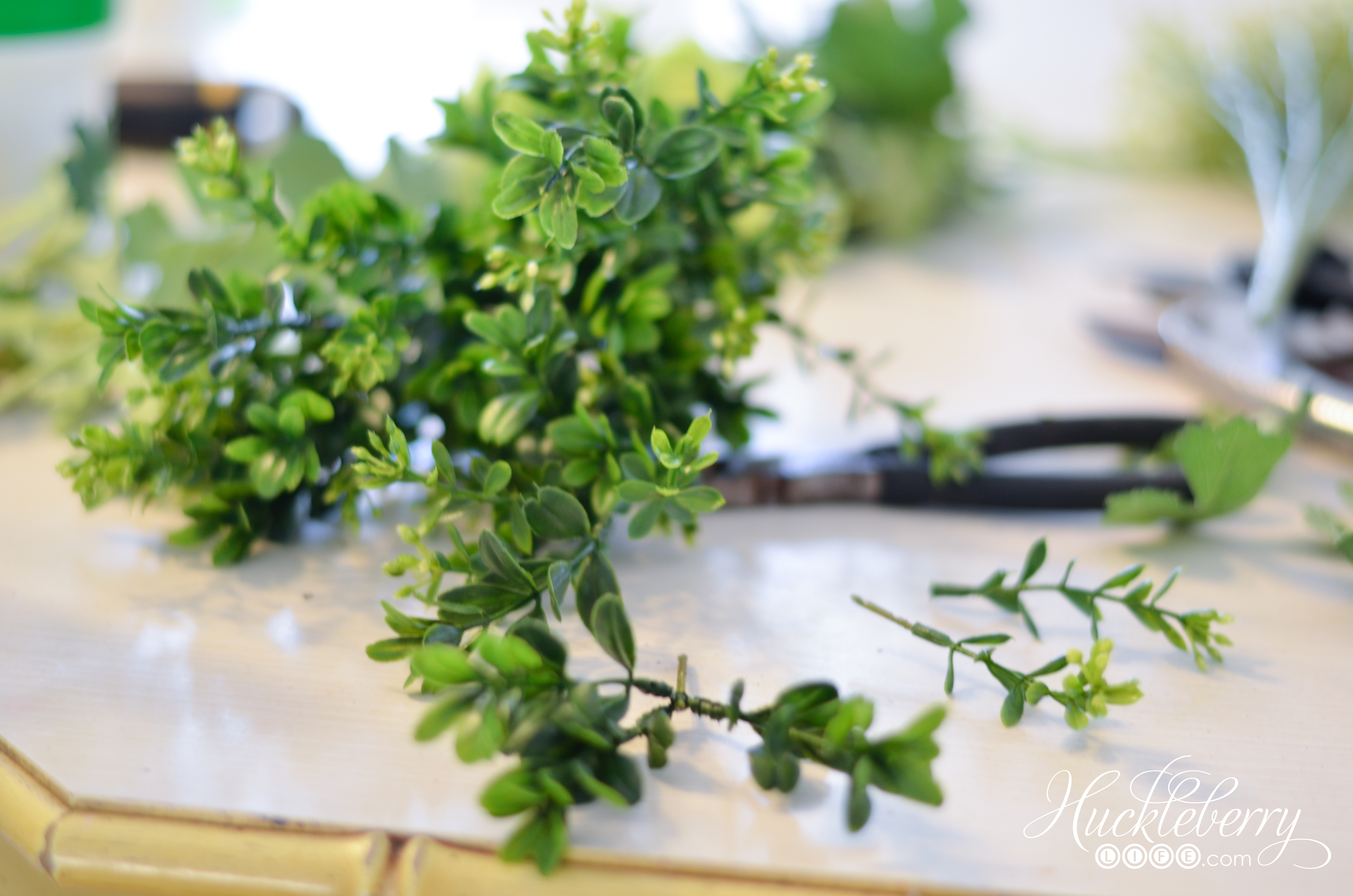 I ended up with the pink flowers in the middle because they were more colorful than the white and green. Made sense to me! Fill in each of the container with the flowers and greenery. You can use hot glue to secure each piece as you go, but I didn't because I knew I'd be tearing this apart to change seasons.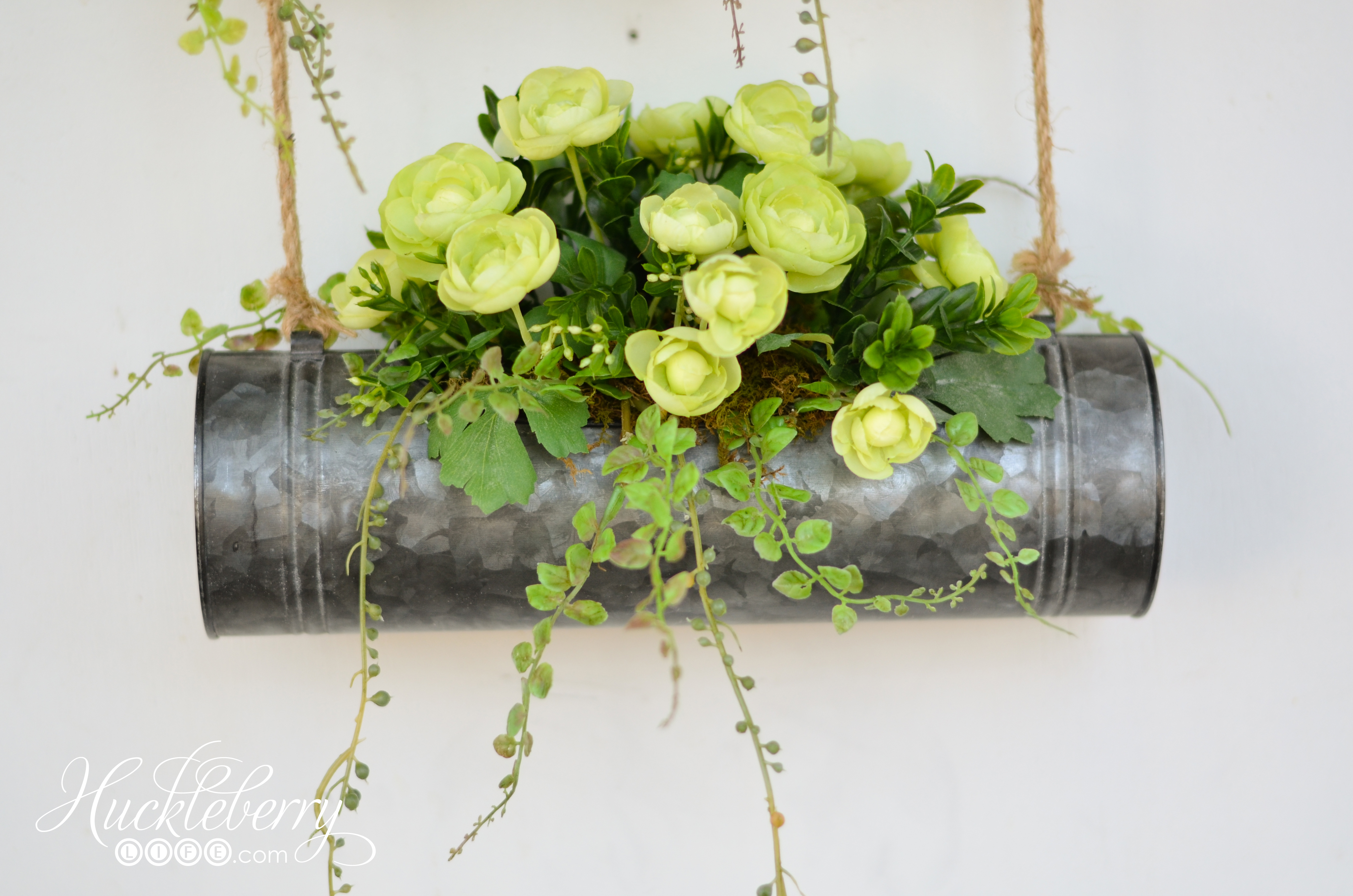 That's it! I told you it was easy peasy. Isn't she PURDY?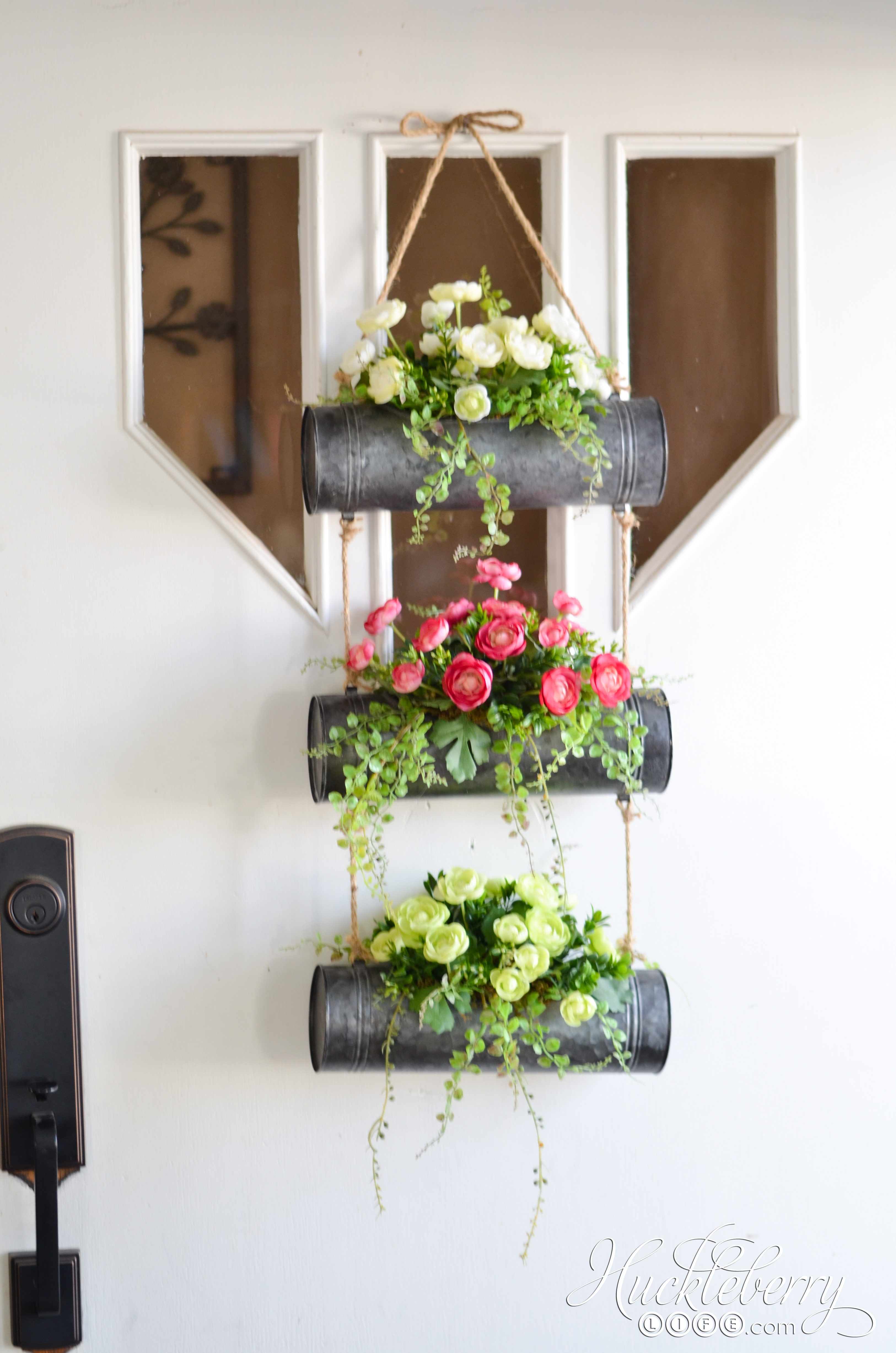 We hope this post inspired you to create something beautiful for your home!