These costumes were so fun to put together and the kids LOVE them. After I got the final details all finished we decided to do a photo shoot. We spent some time and got hair and make-up done. SO MUCH PINK MAKEUP! Then we rushed out the door before it got too late and we lost light. We decided the park would be the perfect place for Mario and Princess Peach to hang out. The kids had fun playing and I enjoyed taking their pictures.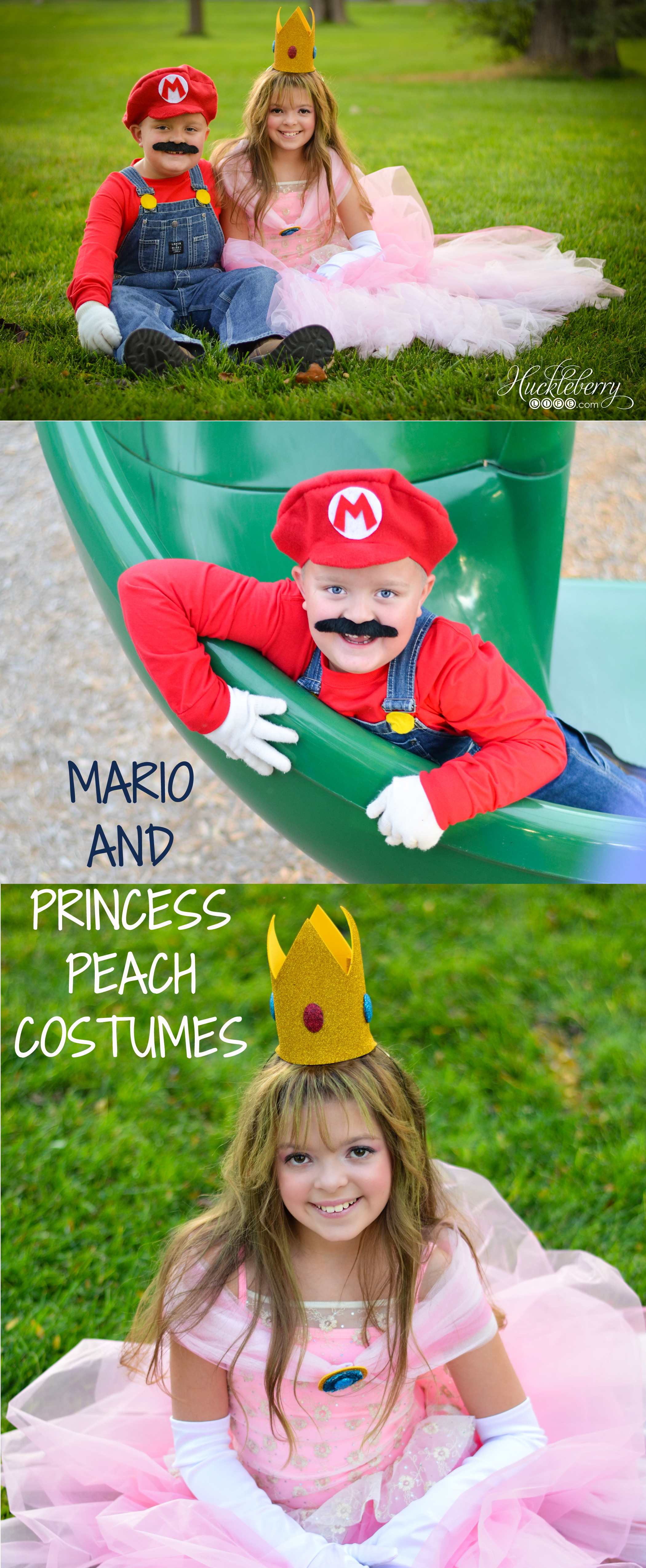 When the sun finally set we headed home. I jumped on the computer and anxiously edited one picture that I could post as a teaser on Facebook. A little while later I decided I would forward the picture to Grandma and Grandpa so they could see. As I looked at the picture something just felt off. Yes. Something was DEFINITELY missing. What was it?! Oh yeah, MARIO'S MUSTACHE!!!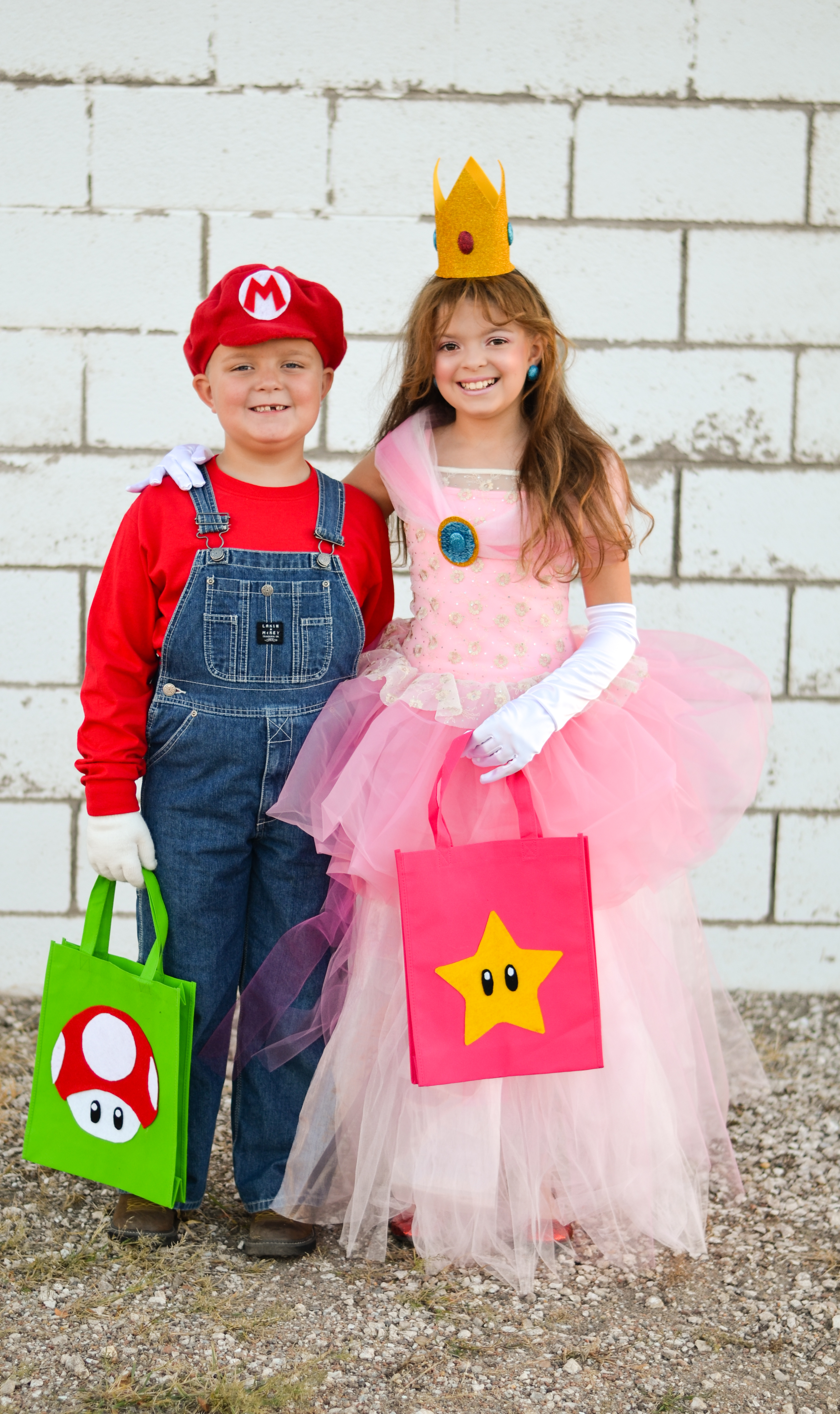 Who is Mario without his mustache?! Nobody I know! I'm going to go ahead and use the pregnancy brain card now. I am due to have a baby boy in just over a week and was so excited to get this final project done before baby comes. I planned to just relax and spend time editing pics and getting blog posts ready. But…the missing mustache just didn't sit well with my overly obsessive self. So we committed to photo shoot take two the next day and I'm so glad we did. The kids love dressing up, and they got to play at the park two days in a row, so there were no complaints. Here are the many, many photos we took! I will post a few tutorials on how we made the costumes later. This post is already going to be super lengthy with all the pics. 🙂
Making faces at Daddy.
Kinda looks like he's related to Yoshi!
He was really getting into character!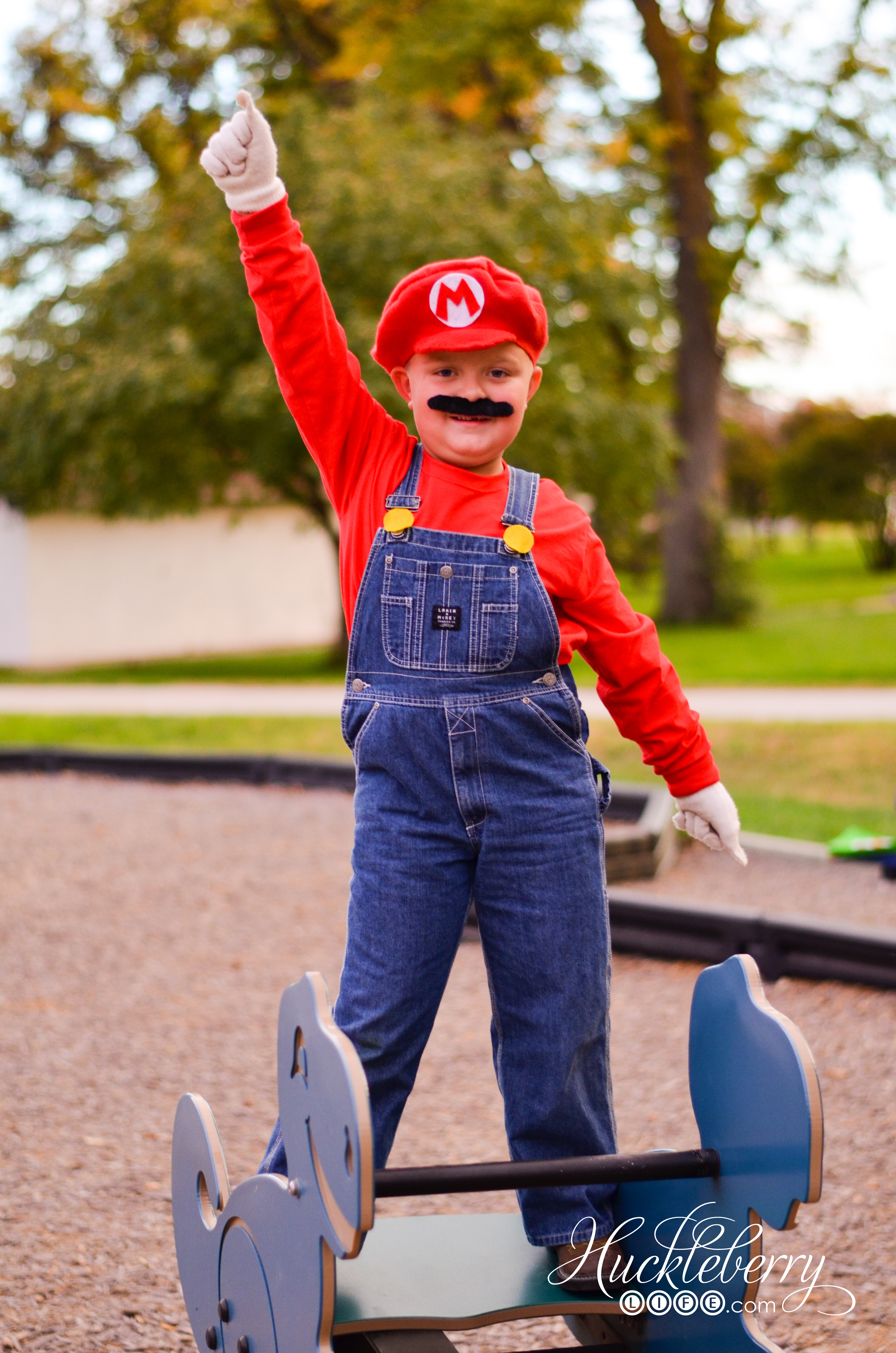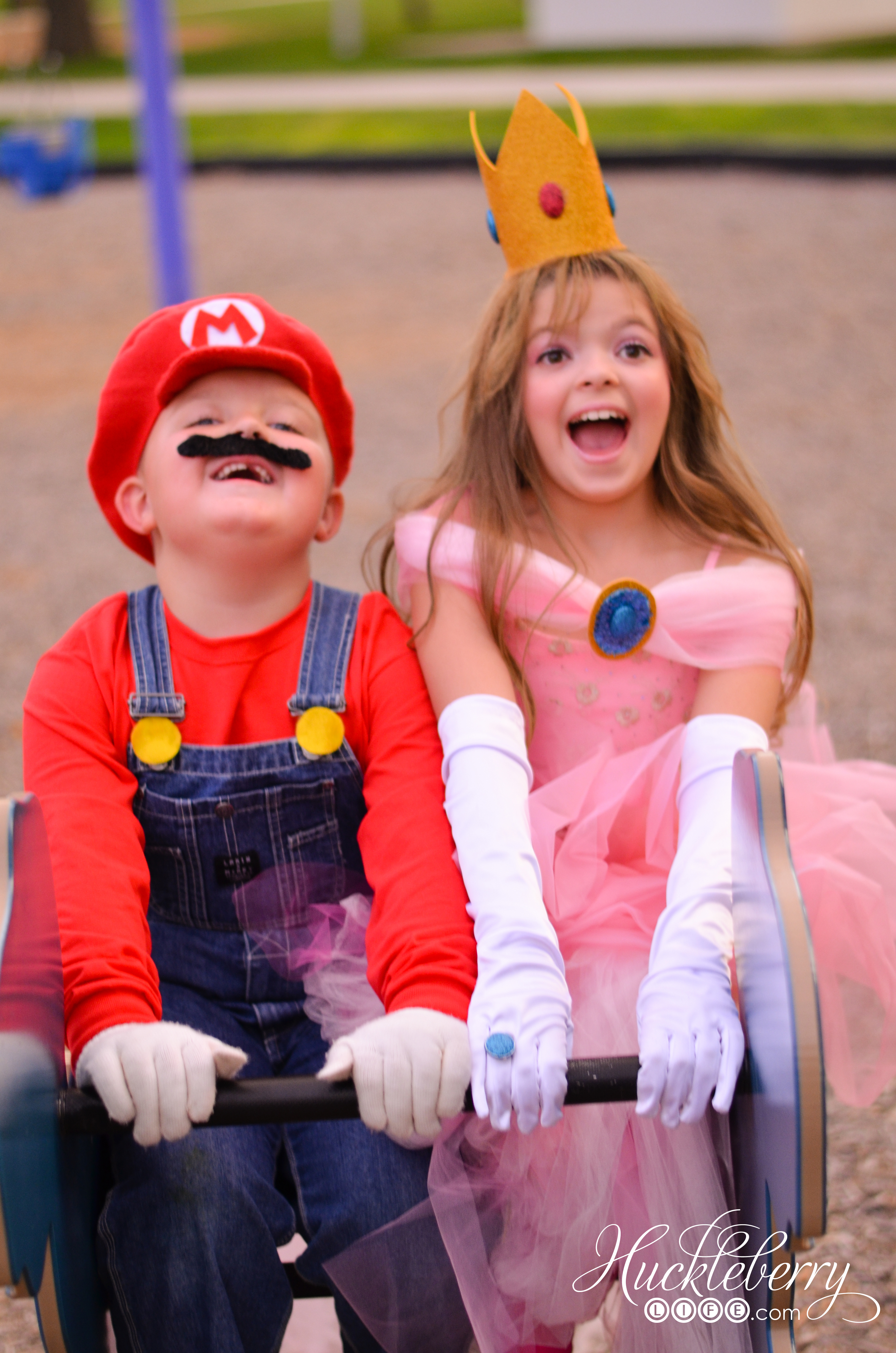 Mario is such a gentleman…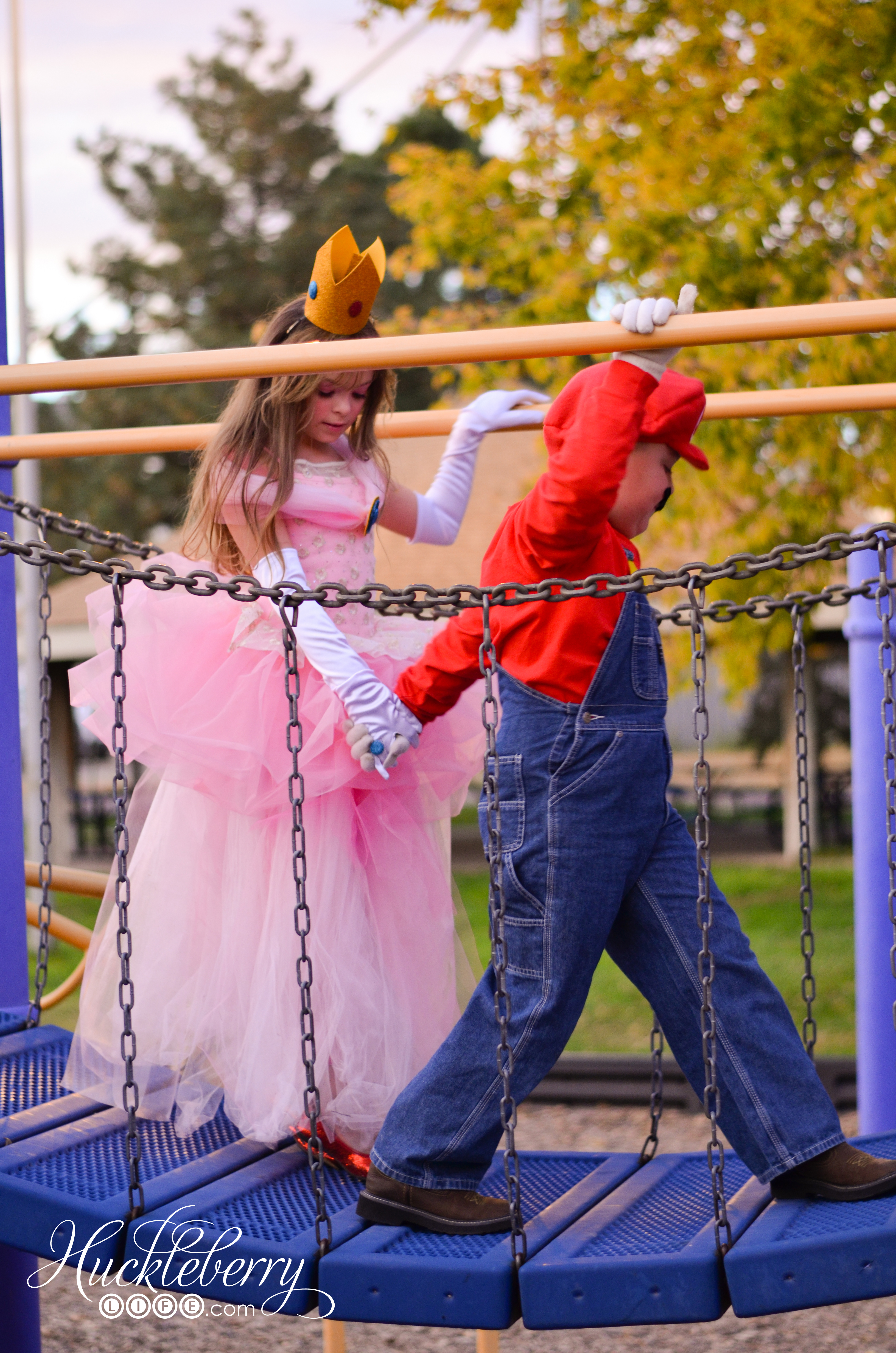 Saving Princess Peach from the tower. My husband took this pic. Not sure whose idea it was…but I like it!
I'm tellin' ya…we had a good time. This was obviously photo shoot number one with mustache-less Mario! How did I not notice the whole time?
I love this one. She is so sweet and he is so crazy!
We couldn't find any yellow hair spray in this tiny town…so we used a yellow chalk marker for a few highlights.
This kid cracks me up every day. He really loves Mario!
She is 10 years old people. 10! This is why 10 year olds shouldn't wear makeup. She is beautiful…but way too grown up looking for this Mama!
They were excited that I was making them trick or treat bags. They were so easy and fun to make…and CHEAP!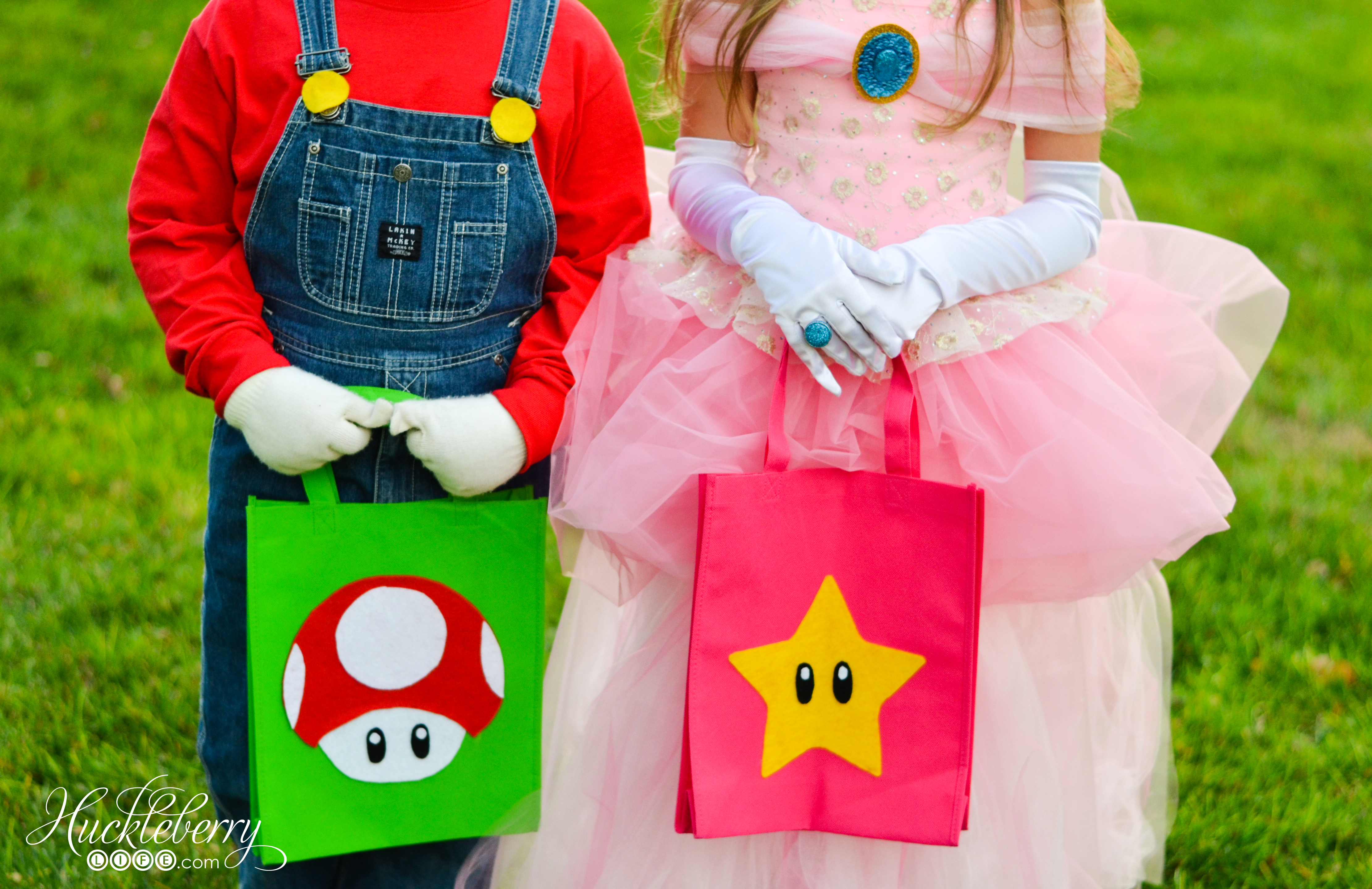 Please share this post with your friends on Facebook and Pinterest! Hope you enjoyed the pictures as much as we enjoyed taking them.