This was such a fun craft to make! I am sorry to say that I didn't take many photos…or I did and can't find them! hehe  Anyhoo….I will just explain how I did it and y'all can ask if you have any questions! I have made these button canvases a few times with a friend of mine in Texas. I made a small one with navy and white stripes and a yellow button heart that is super cute. This canvas is a 16×20 so it's pretty big! I started out by using blue painters tape and I just taped stripes across the canvas. I just used a little piece of tape between each stripe on each side to make sure they were evenly spaced…I just took them off each time as I moved along. After I got the tape on there nice and even I used a card…like a credit card or gift card…and went over the tape so it was secure and smooth. One tip for working with canvas is to put a book or something about the same height as the canvas underneath it so it doesn't stretch out! This was especially important when I put the vinyl on. You don't want to push on it and end up with a saggy canvas at the end. I used spray paint for this project and it was easy peasy. The paint is less likely to bleed under the tape when using spray paint.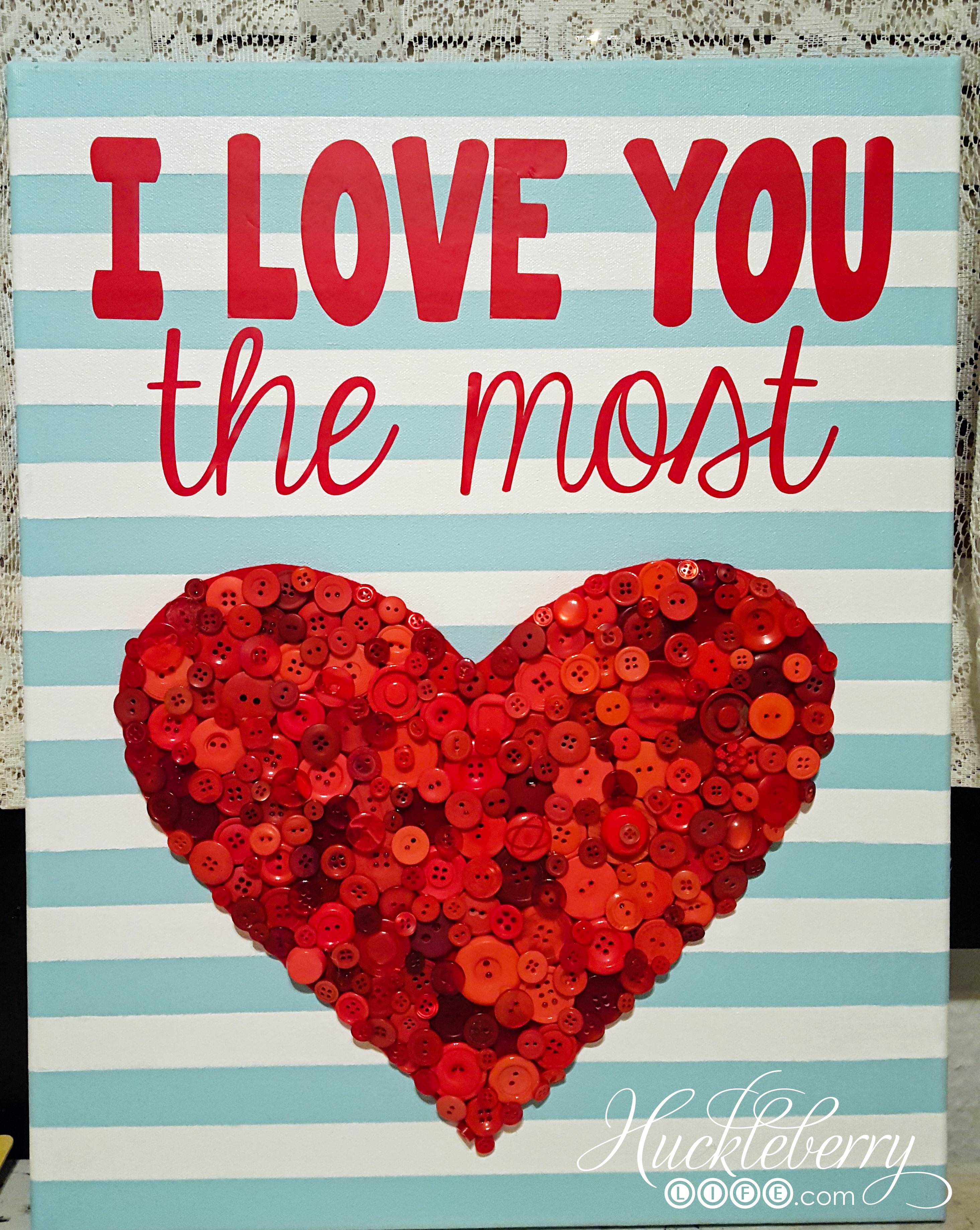 When the spray paint was really dry I carefully pulled the tape off. I used my silhouette to cut out the vinyl. My kids and I always say, "I love you the most!" This seemed like the perfect saying for our Valentine's sign. The kids totally loved it!
I rubbed the vinyl on to the canvas leaving room for my heart. Again, I placed a book underneath the canvas to give me something to press down on when applying the vinyl so I wouldn't stretch out the canvas. I planned to go over the vinyl with Mod Podge so that they would stay well but I never did. 🙂
I learned last time I did a similar canvas that if some of the buttons are see through you will be able to see the stripes. I didn't want that so I cut a big heart out of felt and glued that to the canvas first and then used hot glue to attach the buttons on top. I used bigger buttons on the bottom and layered smaller ones on top. I LOVE how it turned out.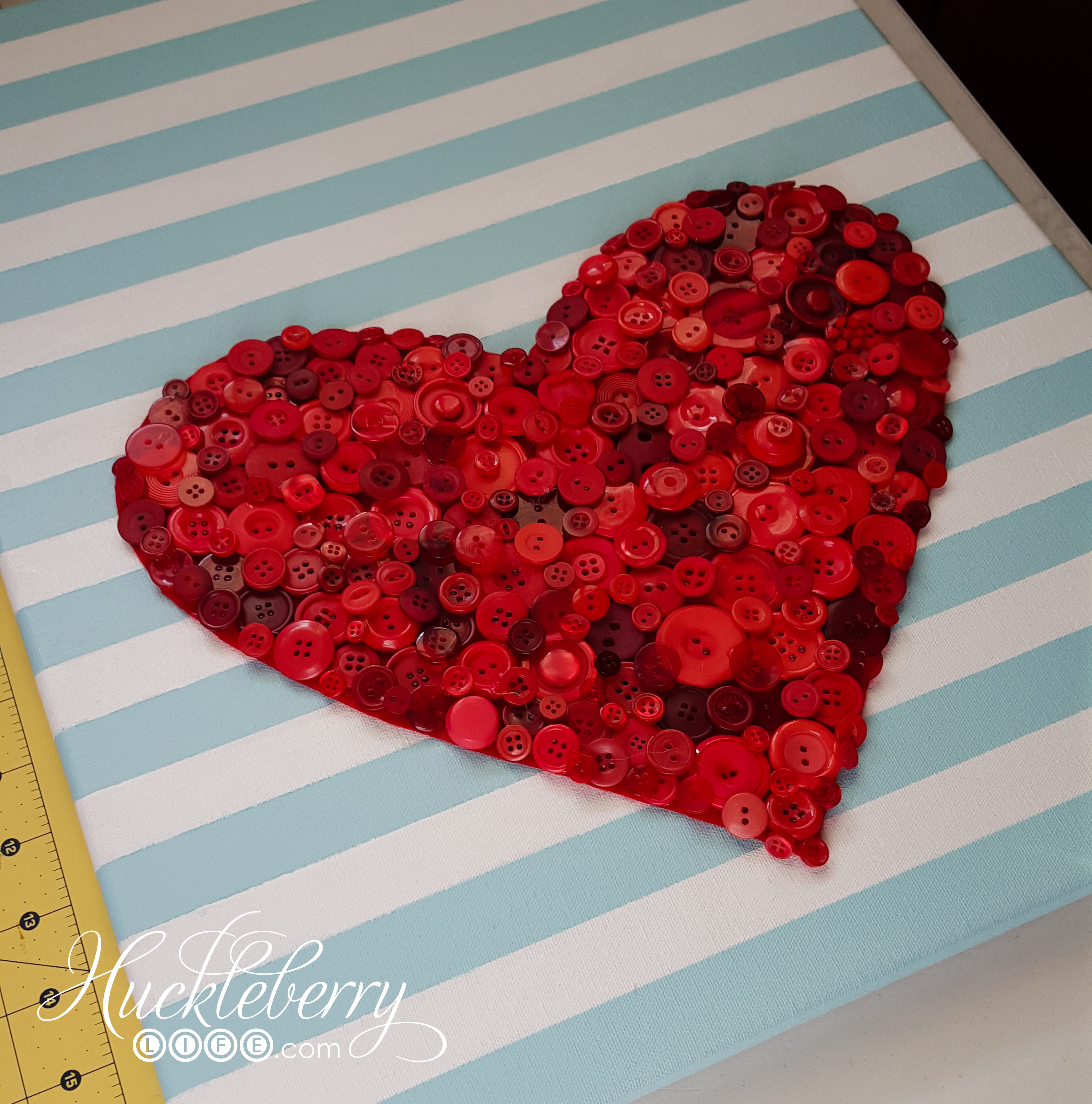 And here's a picture of it on my mantle last year with my valentine wreath and valentine apothecary jars!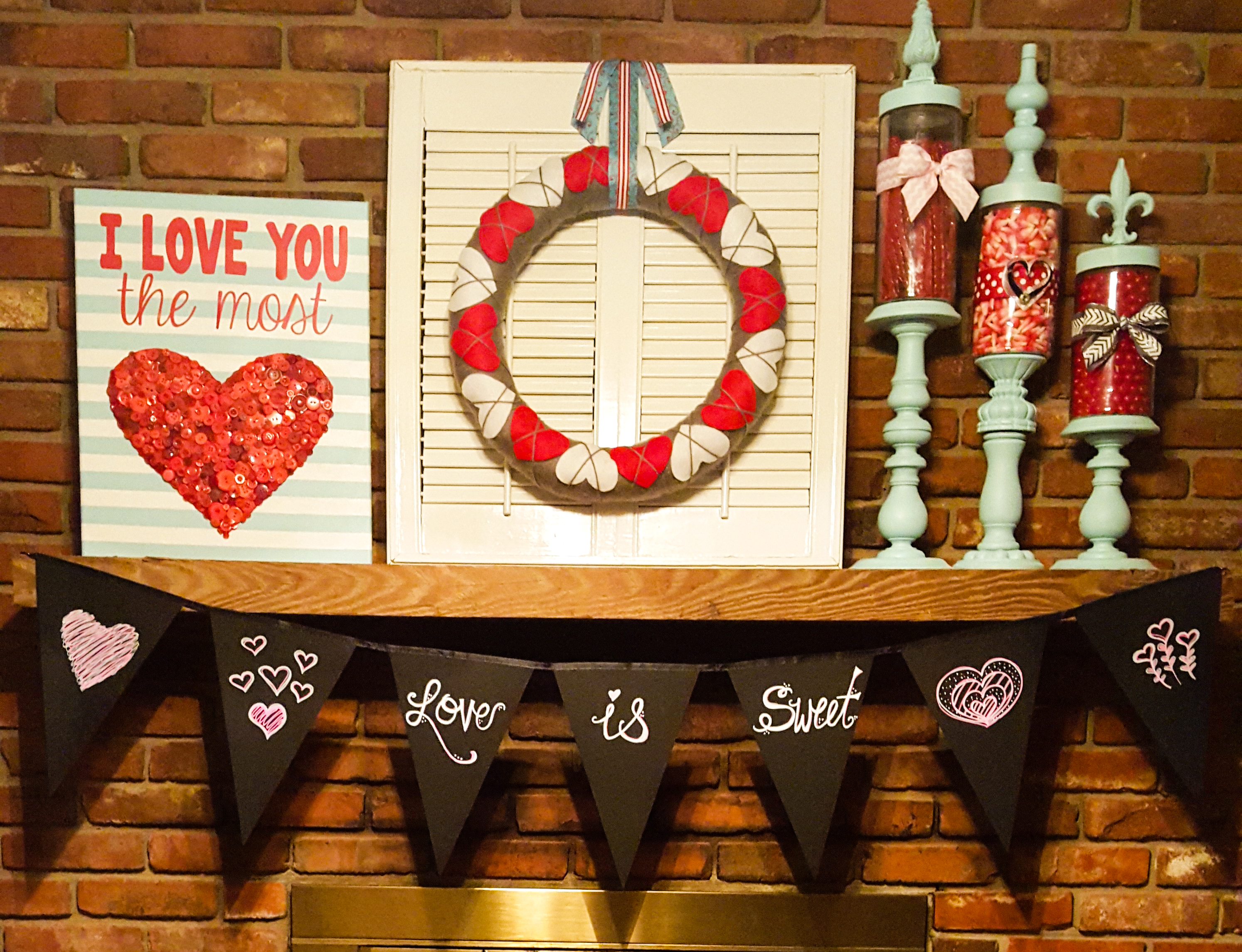 Do you decorate for Valentines Day?