Check out this cute snaggle-tooth little girl! She was so excited to wear hearts in her hair to KINDERGARTEN. These heart rope braids with piggs tails take us back to 2012. 🙂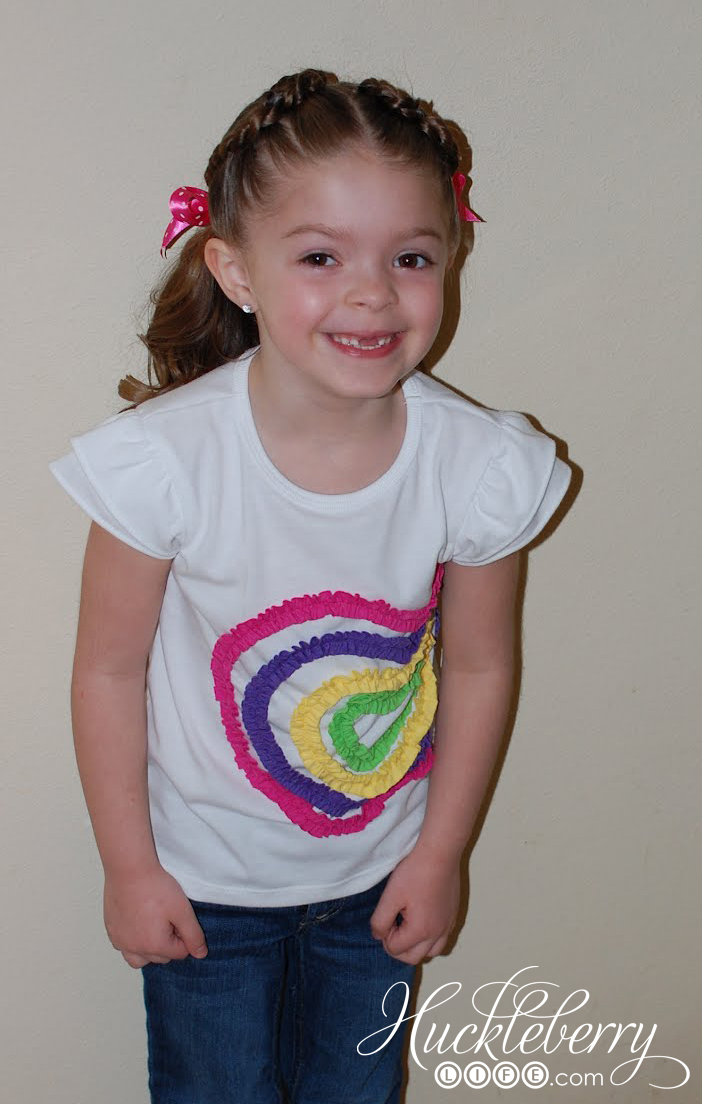 HOW WE DID IT:
I always like to do Emma's hair when it is damp…it's way easier to control for me. I started by parting the hair all the way down the middle and securing half so I could work with one side. Then on one side I parted the hair from the crown of her head to her ear and secured the hair with an elastic and flipped the pony so the hair was going up…which is the opposite of how I usually do it. I then combed the bottom section of hair on that side down in a low pony and secured it with an elastic. Then I took the hair that I flipped up on the top and split it into two sections. I made two rope braids and brought them both down and secured them to the lower ponytail creating the heart shape. You could also easily just do two 3 strand braids and make the heart that way. To do a rope braid you split the hair in two sections and twist each section the same direction and then twist them together in the opposite direction. I did the same steps on the other side of her head and chose to top this hairdo off with a simple ribbon tied around the pony. I also used a bobby pin on each side of each heart to secure it to her head….these kindergarteners can get kind of rowdy!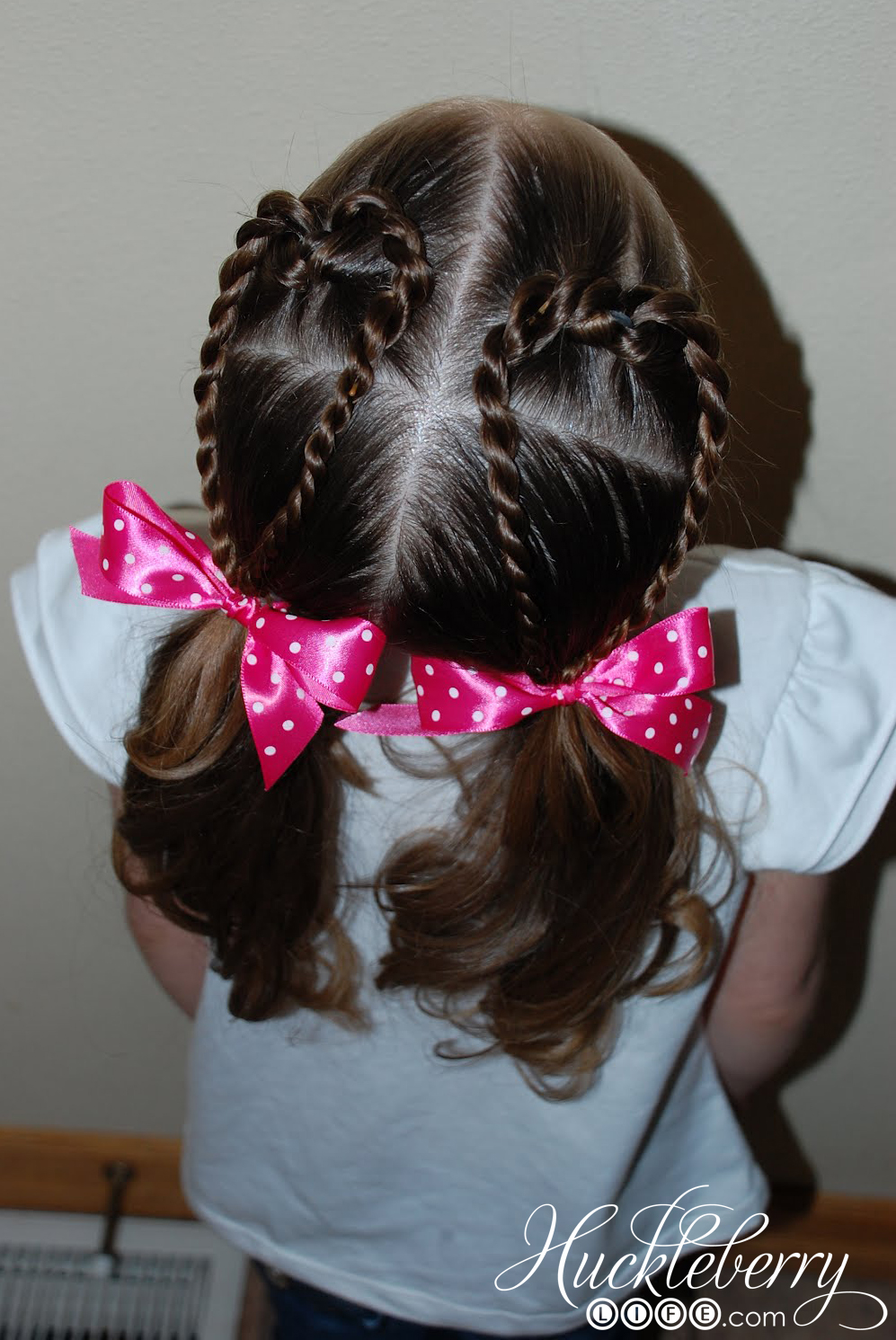 Let us know if you give this cute heart rope braids with piggy tails hairdo a try!