So…I've never been to Mexico. Sad, I know. It's totally on my bucket list though! This Mexican Street Corn is so sinfully delicious! Grilled corn smothered in a creamy sauce made from mayo, sour cream, feta cheese, lime, cilantro and chili powder. Heavenly! Okay…I guess it can't really be heavenly and sinful at the same time…or can it?! If it can be…it totally is.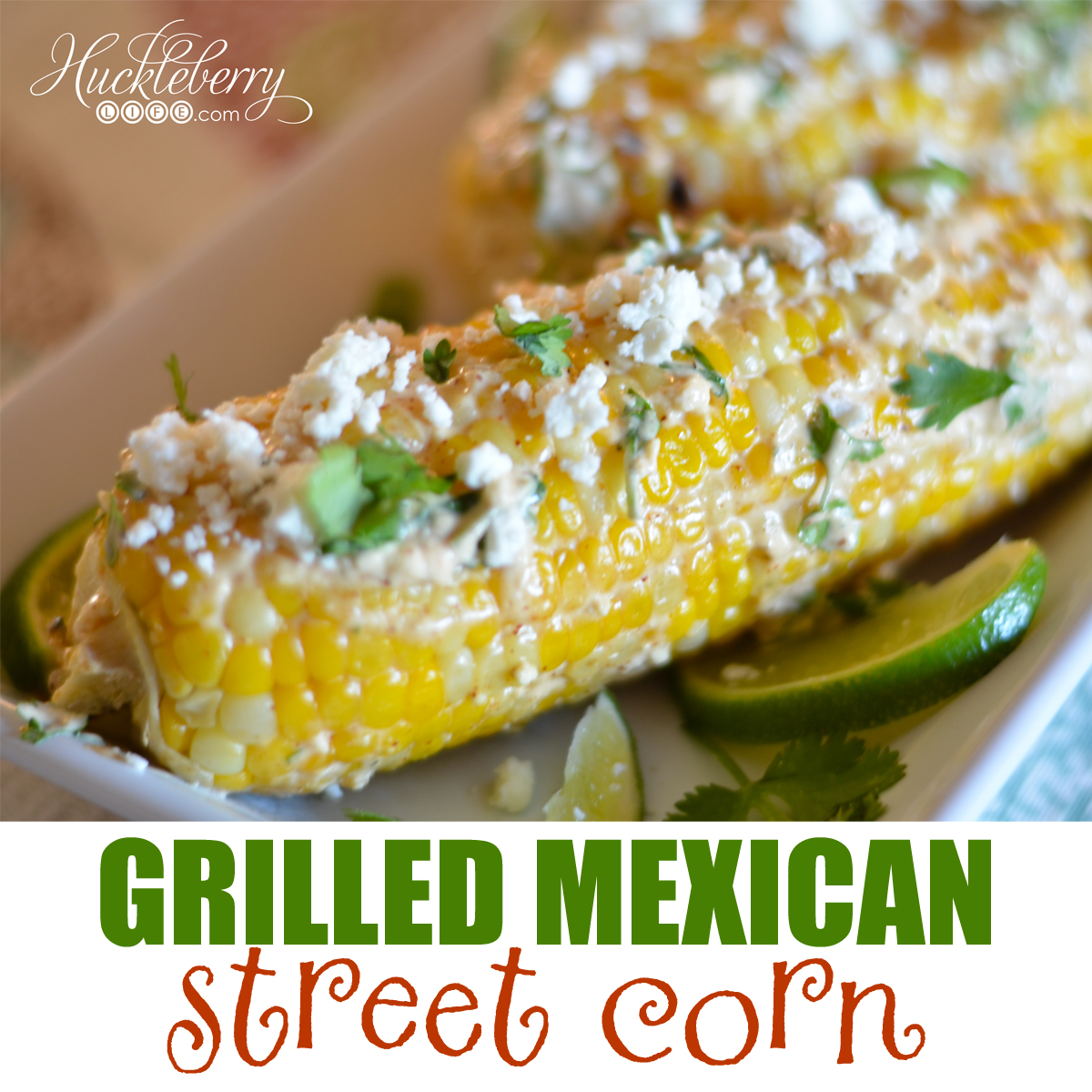 First ya wanna grill your corn. Unless you are me. Then you want to cook your corn inside and THEN transfer it to the grill to finish off and get those beautiful, yummy little grill marks. You can cook it on the grill the entire time but I wasn't patient enough for that and I was worried about it drying out. I actually cooked these bad boys in my Pampered Chef Deep Covered Baker. Anyone have one of them? It's amazing. I cook chicken in it…in the MICROWAVE. We can talk about that more later. Anyhoo…I threw them in there completely naked…no oil or salt…nothing. I microwaved them for about 8 minutes then I threw them on the grill. Really, cook the corn however you like and it won't matter much. But I do think everything on the grill is better. You do you.
In a small bowl, combine the mayo, sour cream, garlic, feta and cilantro.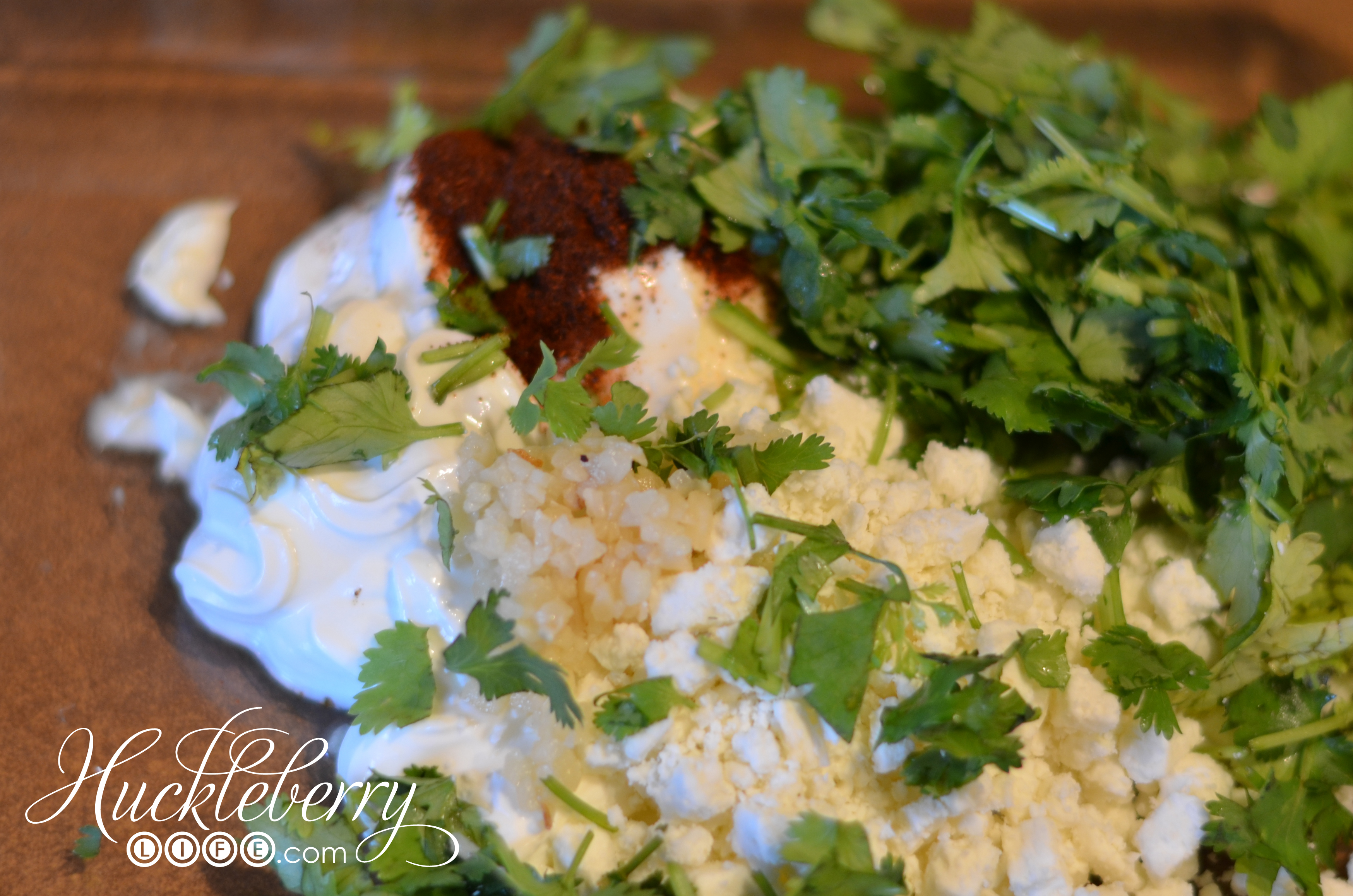 Stir the mixture together and spread on warm corn. I actually mixed mine in an 8×8 baking dish so that the corn would fit in it and I could roll it around and get it real good and covered. I didn't get a picture of this because I totally used my (clean) hands to spread it on. So messy and fun! Garnish with more crumbled feta and cilantro then squeeze some lime juice over the top and devour! Also, if we are being technical…which we totally aren't…we would use Mexican cheese in the recipe. Insert Cotija. Unfortunately I live in the middle of somewhere small where such cheese does not exist. Fortunately for me, Feta is a great substitute and I LOVE Feta. Whew! So glad I got that off my chest.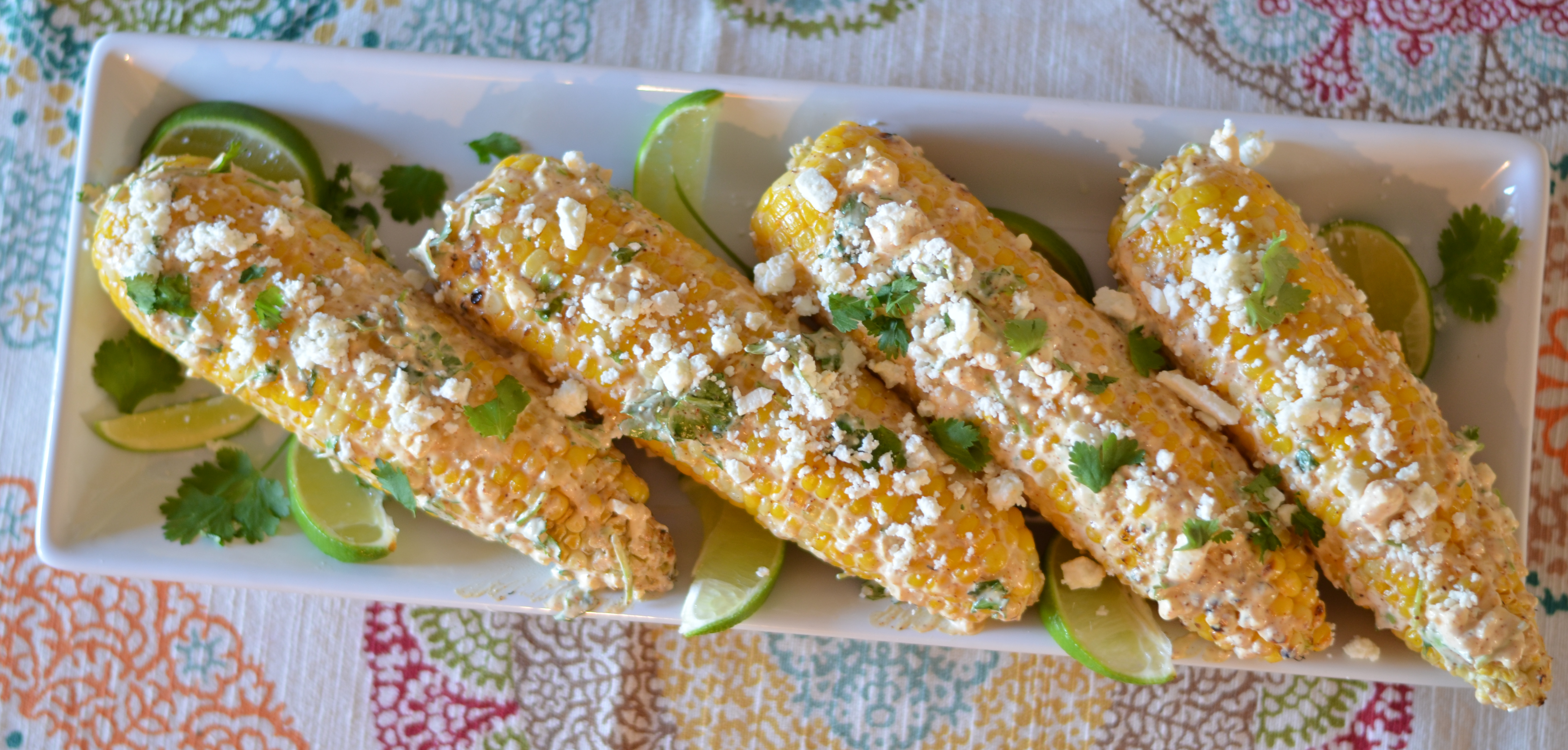 I hope you try this and love it as much as we do. So easy and makes that corn look so fancy! Now go share this post with your friends. All of them! 🙂

Grilled Mexican Street Corn
Prep time:
Cook time:
Total time:
Grilled corn smothered in a rich creamy sauce made from mayo, sour cream, feta, cilantro, chili powder and garlic. Squeeze a little fresh lime juice over the top and this is to die for!
Ingredients
½ cup mayo
½ cup sour cream
½ cup crumbled feta cheese + more for garnish
1 tsp. chili powder
2 tsp. minced garlic
¼ cup chopped cilantro leaves + more for garnish
juice of one lime
6 ears if corn
Instructions
Grill corn. Or boil or bake.
In a bowl, mix mayo, sour cream, feta cheese, chili powder, garlic and cilantro.
Spread mixture over warm corn.
Garnish with more feta and cilantro if desired.
Squeeze the juice of one lime over all the corn.
Serve immediately.