THIS GRANDMA OF MINE IS THE BEST COOK EVER!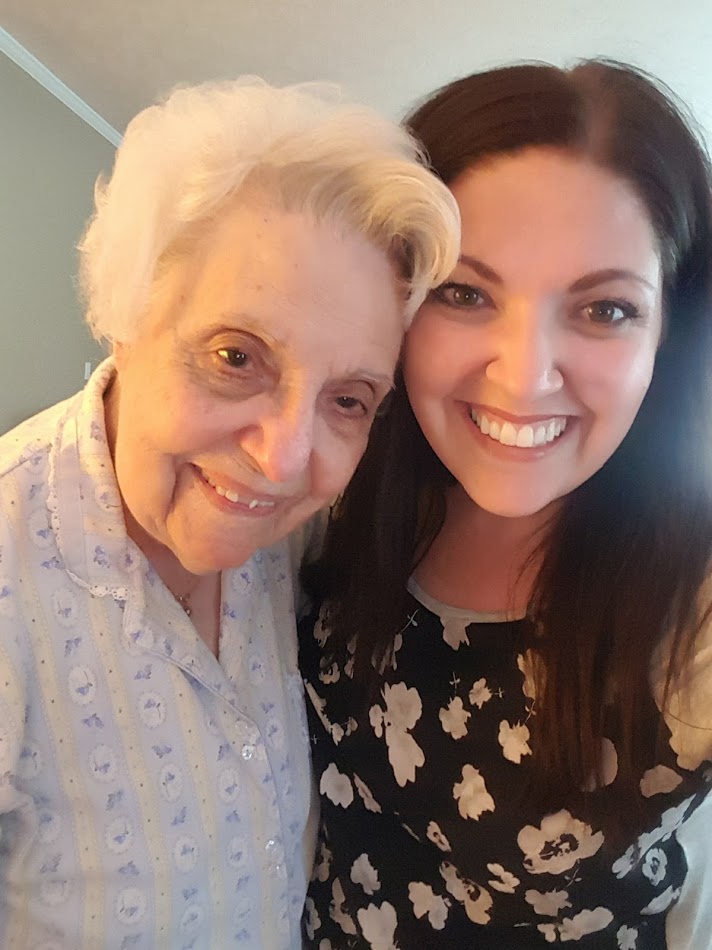 This PEA 'n PEANUT SALAD came from her. Five years ago she came to stay with me for a week and I helped her put together a cookbook with all her BEST recipes. She gave a copy to all her kids and grandkids for Christmas several years ago. It took a lot of time and effort but was so worth it. I CHERISH THIS BOOK! This PEA 'n PEANUT SALAD was the first recipe I tried from the cookbook because it was something different, sounded delicious and looked like I couldn't mess it up. I was right! It was easy to throw together and so tasty. I took it to a BBQ with friends and was asked for the recipe several times.
The ingredients are simple. BACON, peas, peanuts, celery, red onion, mayo and zesty Italian dressing. Easy peasy! My Grandma is a huge fan of BACON! She said if she had to pick one meat to be left on the earth there would be no question….BACON! Let's talk about Mayo for a second too. The best mayo is Hellmann's. I don't know why but to me it tastes SO much better than other brands I've tried. Best Foods is a close second where Hellmann's isn't available.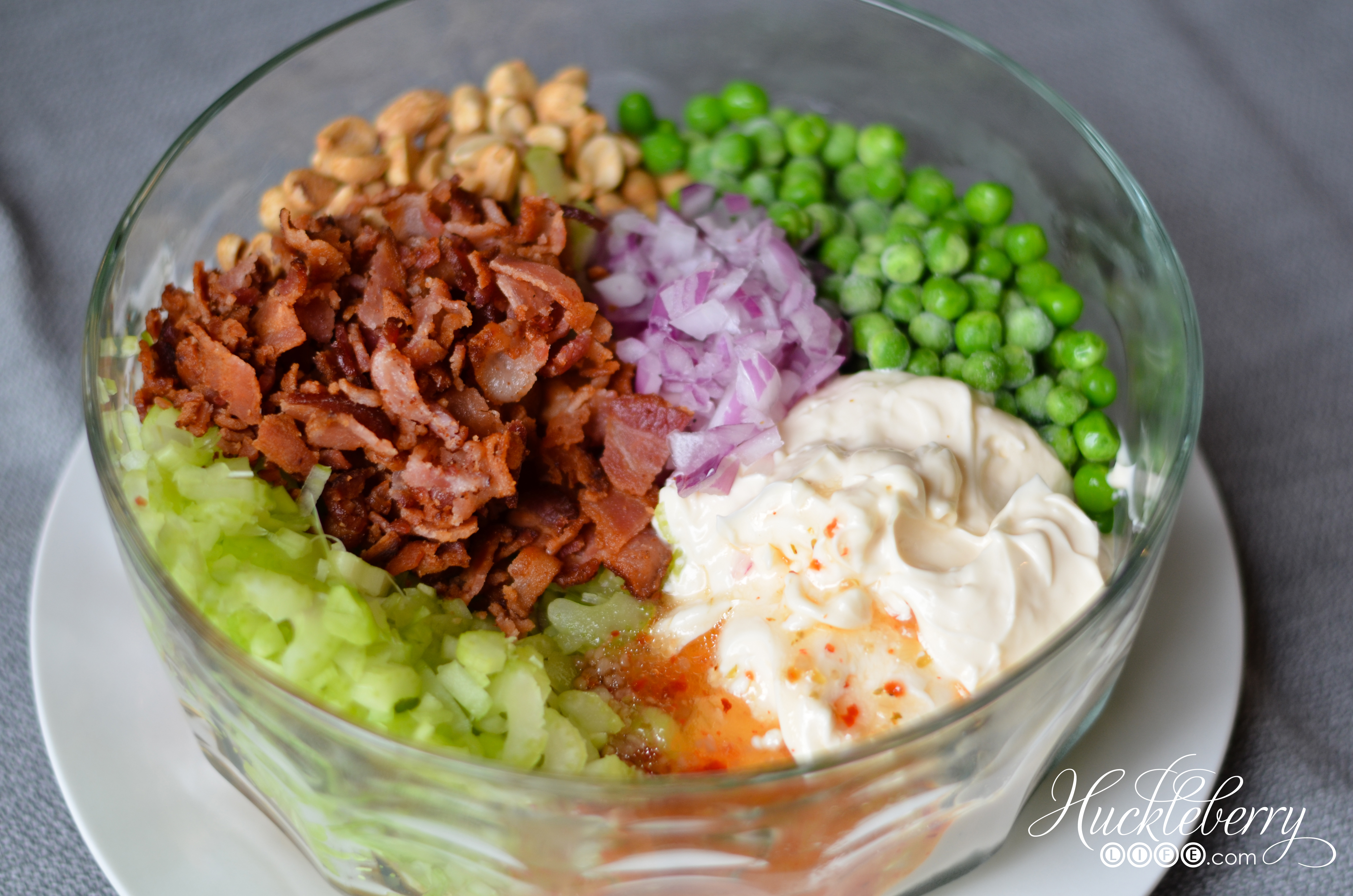 I went right ahead and threw the peas in frozen and let them thaw in the bowl. If I am making this ahead to take to a party or something I wait to add the peanuts at the last minute so they are nice and crunchy. So many great textures and flavors in this PEA 'n PEANUT SALAD. Did I mention BACON? Here is the recipe straight from the book. I used Heritage Makers to create the book. It is such great quality, wipeable and CUTE!

Take this to your next BBQ and have the recipe ready to share!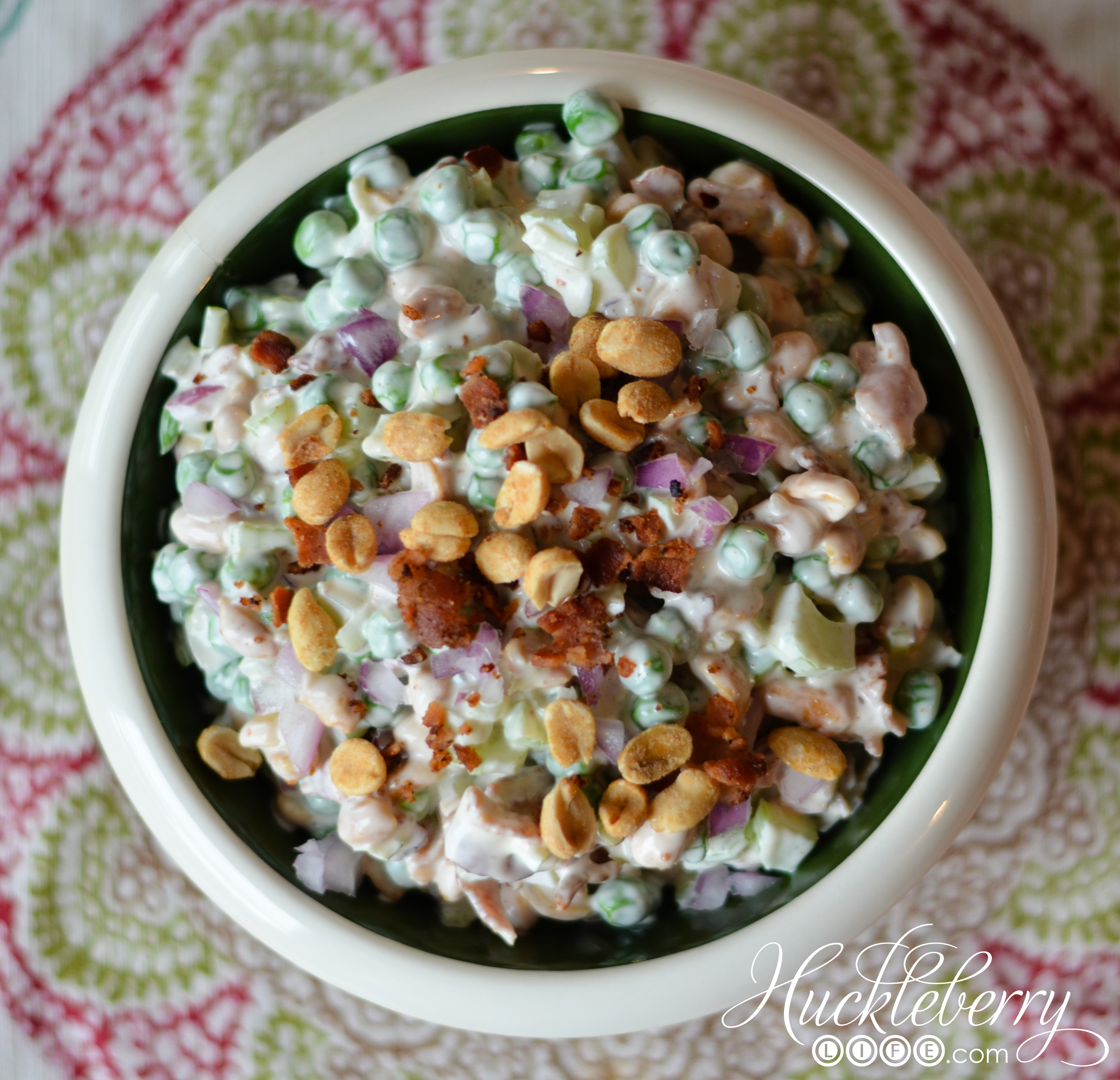 It is as good as it looks!  We hope you will give it a try!
Grandma Mildred's PEA 'n PEANUT SALAD
This PEA 'n PEANUT SALAD is so easy to throw together and is so delicious. Lots of flavor and great textures. BACON, peas, peanuts, onion and a tasty sauce.
Ingredients
1 package (10 oz) frozen peas, thawed
1 cup dry roasted peanuts
1 cup chopped celery
6 bacon strips, cooked and crumbled
¼ cup chopped red onion
½ cup mayonnaise
¼ cup zesty Italian dressing
Instructions
In a bowl combine the peas, peanuts, celery, bacon and onion.
In a small bowl, combine the mayonnaise and Italian dressing.
Pour over the salad and toss to coat.
Chill until serving.