I love the way this framed evergreen ice skate turned out! There is a GREAT flea market where we used to live and I have been missing it so much. Lucky for me, it's only an hour away. We decided to head that way a few weeks ago and I found this adorable ice skate for TWO BUCKS! She was single and looked so lonely. I knew that I could take her home and add a little somethin' somethin' and make her magical. There were no laces so I used a little twine. It's not like it needs to hold up to hours of extreme ice skating…it just needs to look adorable and this did the trick.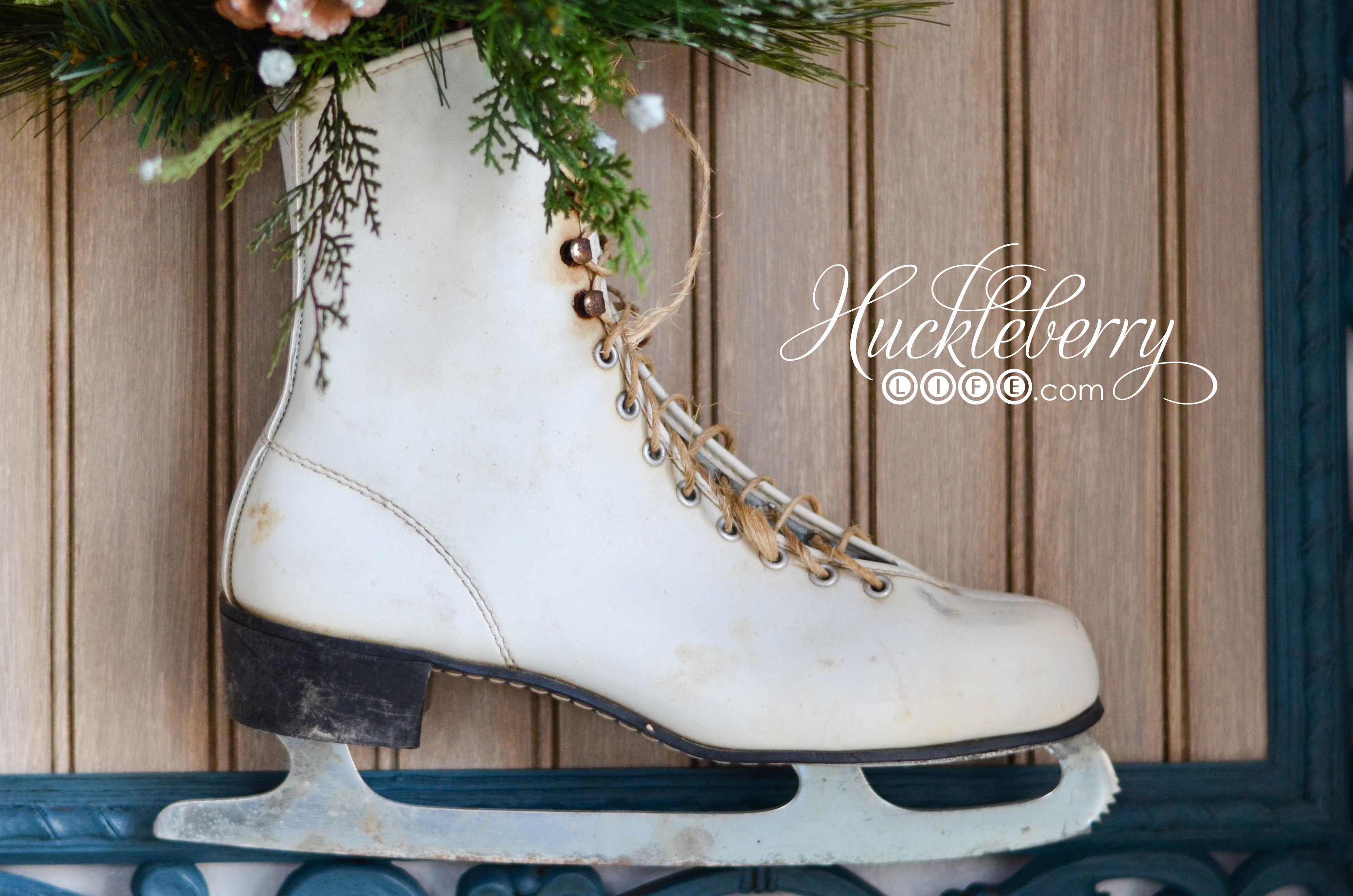 Before we get to the evergreen part of this post, let's talk for a minute or two about the beautiful blue frame and bead board. Alright? I found this frame for…wait for it…..TWO BUCKS! It is made of plastic but I thought the detail was so great and it is BIG!
THE FRAME: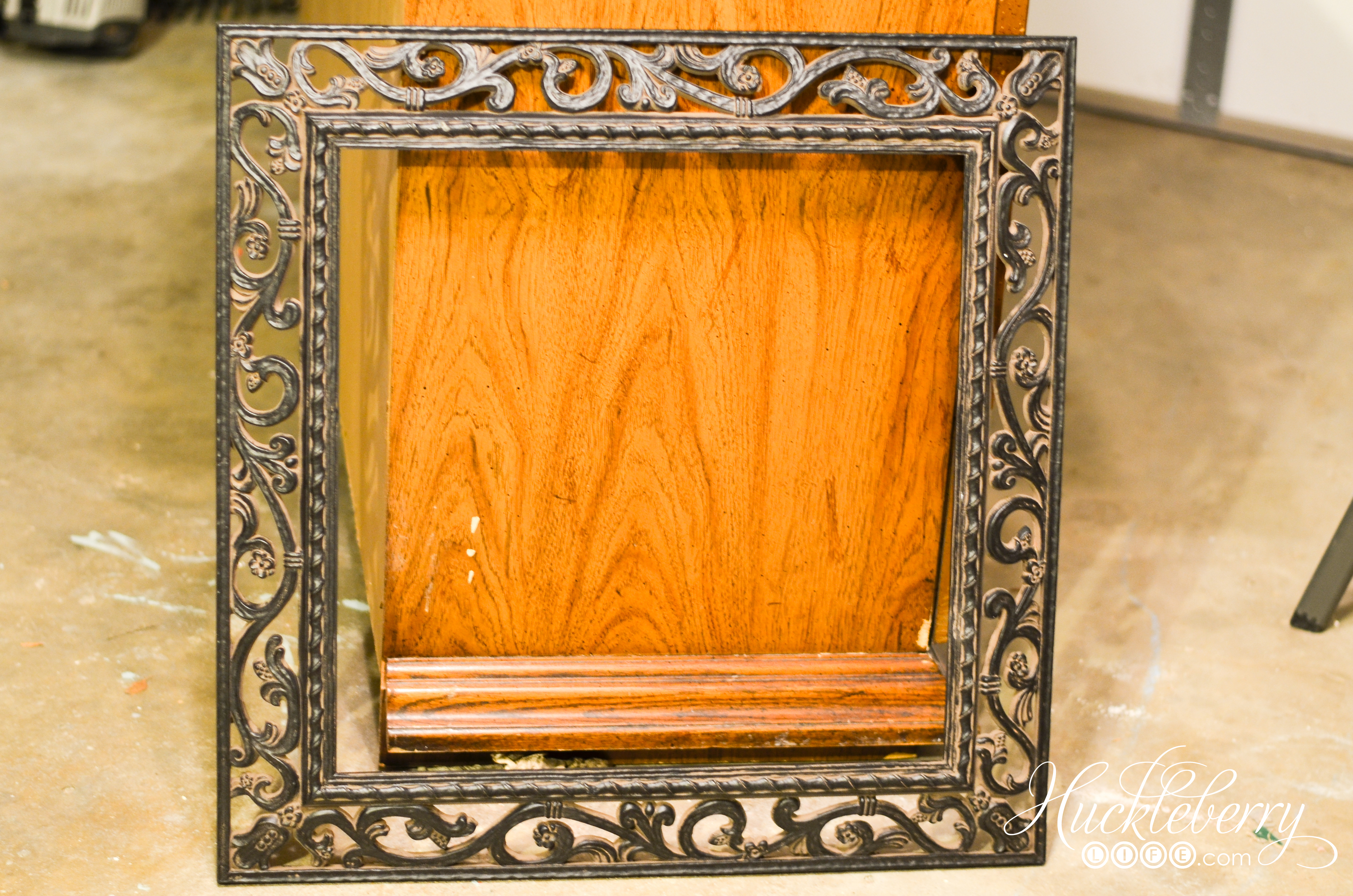 I gave it a fresh coat of chalk paint in Annie Sloan Aubusson Blue. My hubby bought me a sample size of this color and I was dying to try it out on something. I LOVE it and will have to buy a quart of it when this is gone. This picture was after 1 coat and before the wax.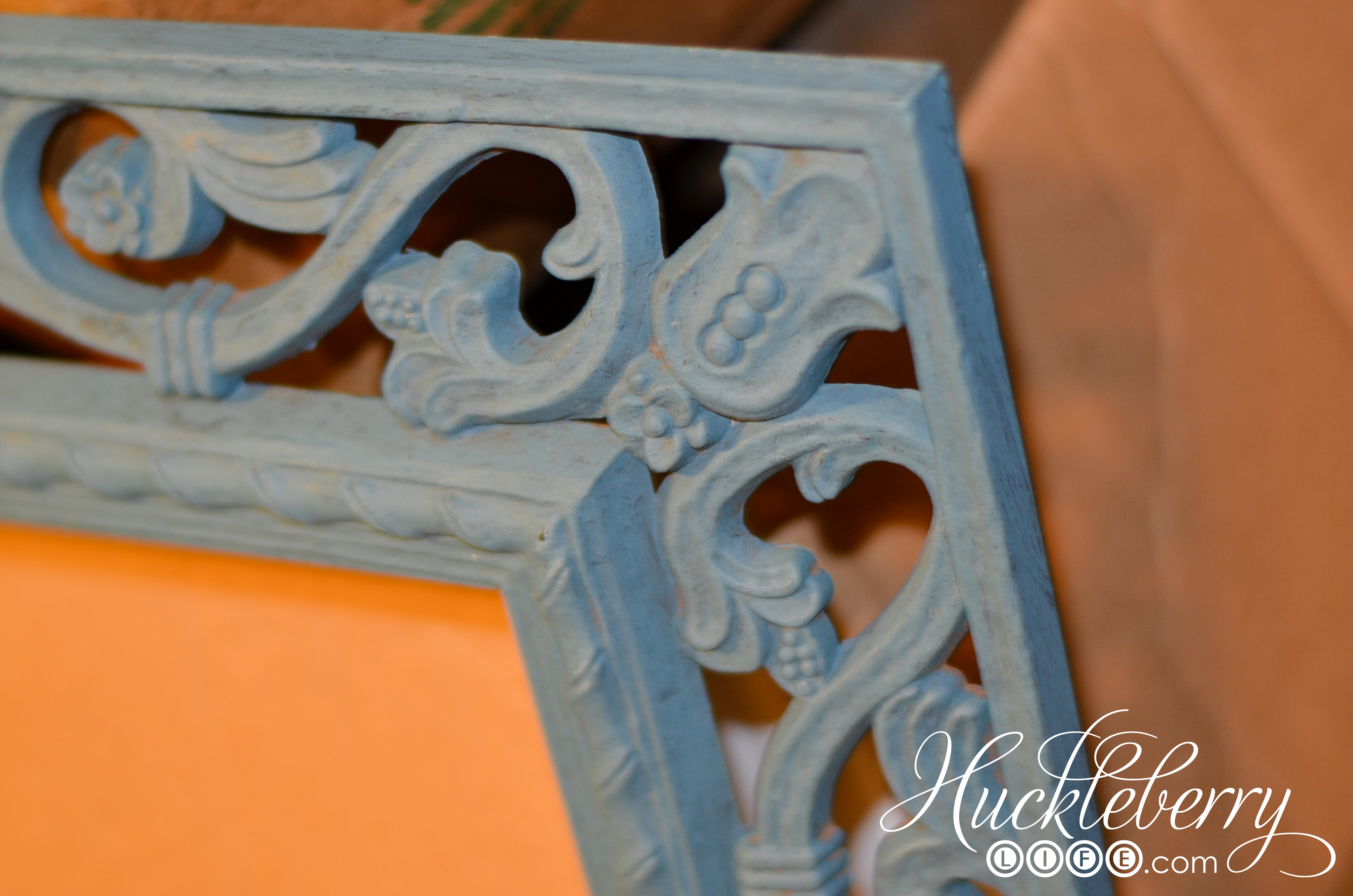 I wanted it to look a little shabby so I just stuck with one coat of paint this time. Next I added a coat of clear wax and started on the dark wax. The dark wax brings out the detail so beautifully. This piece has lots of little nooks and crannies so I used a small paint brush to apply the dark wax where I wanted it.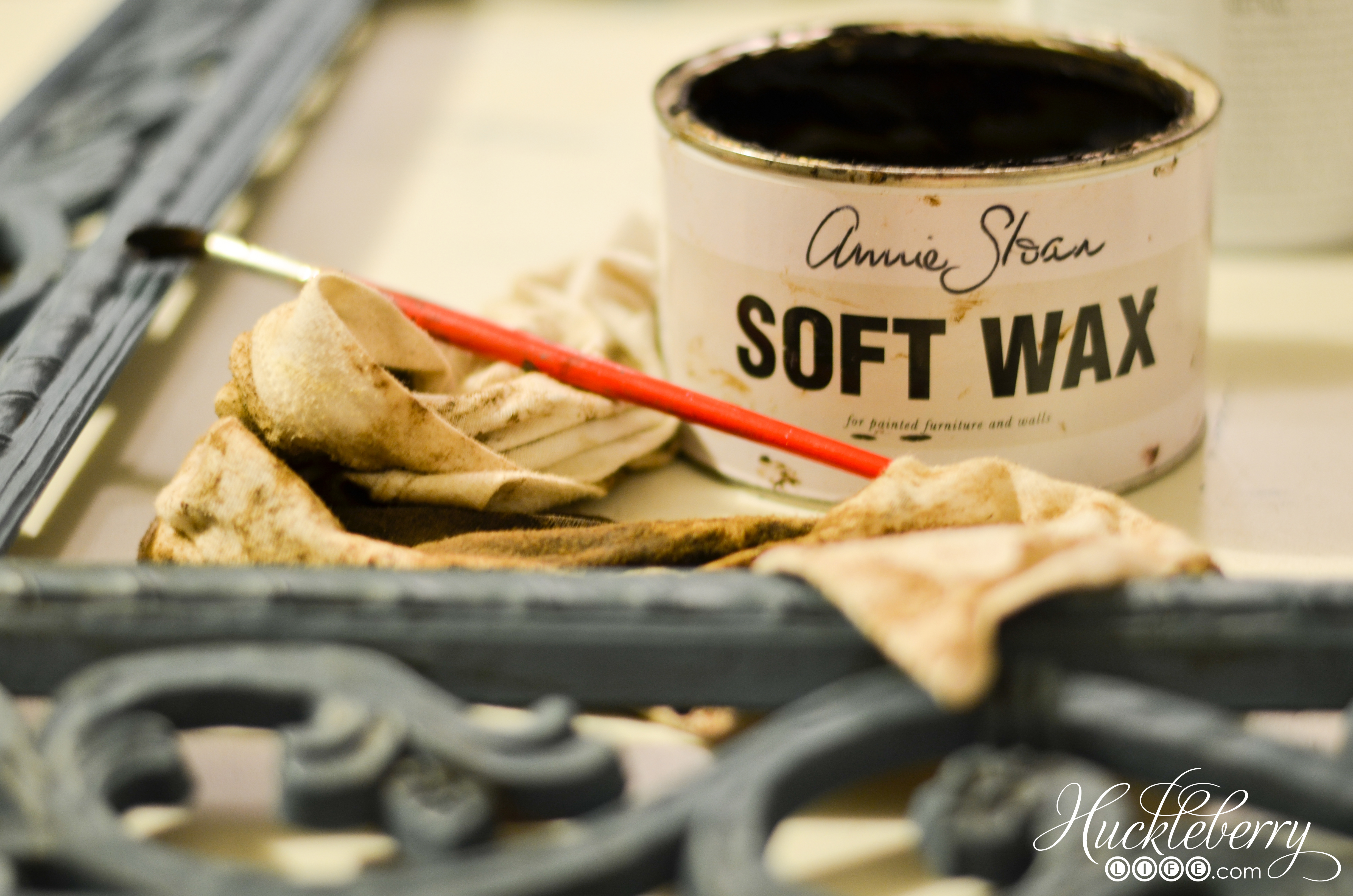 I did small sections at a time and just painted it on and wiped with a lint free cloth.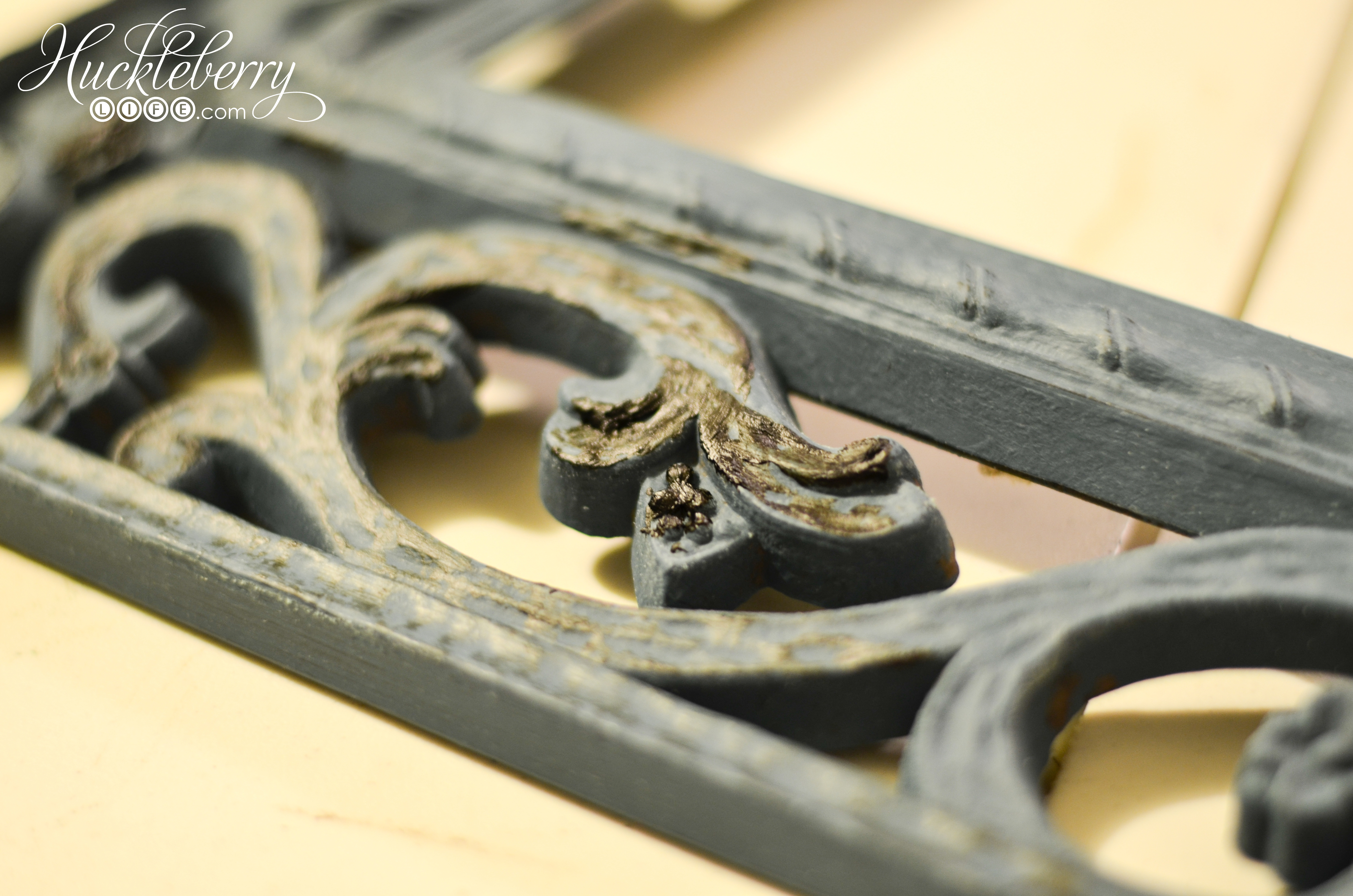 The bead board:
My husband is pretty great and agreed to cut a piece of bead board we had lying around to fit inside the frame for me. Annie Sloan chalk paint in French Linen was used on this part. Dry brushing the paint on gave it a nice effect and I was happy with the look. I used clear wax on the whole board once it was dry. French Linen is a great neutral color.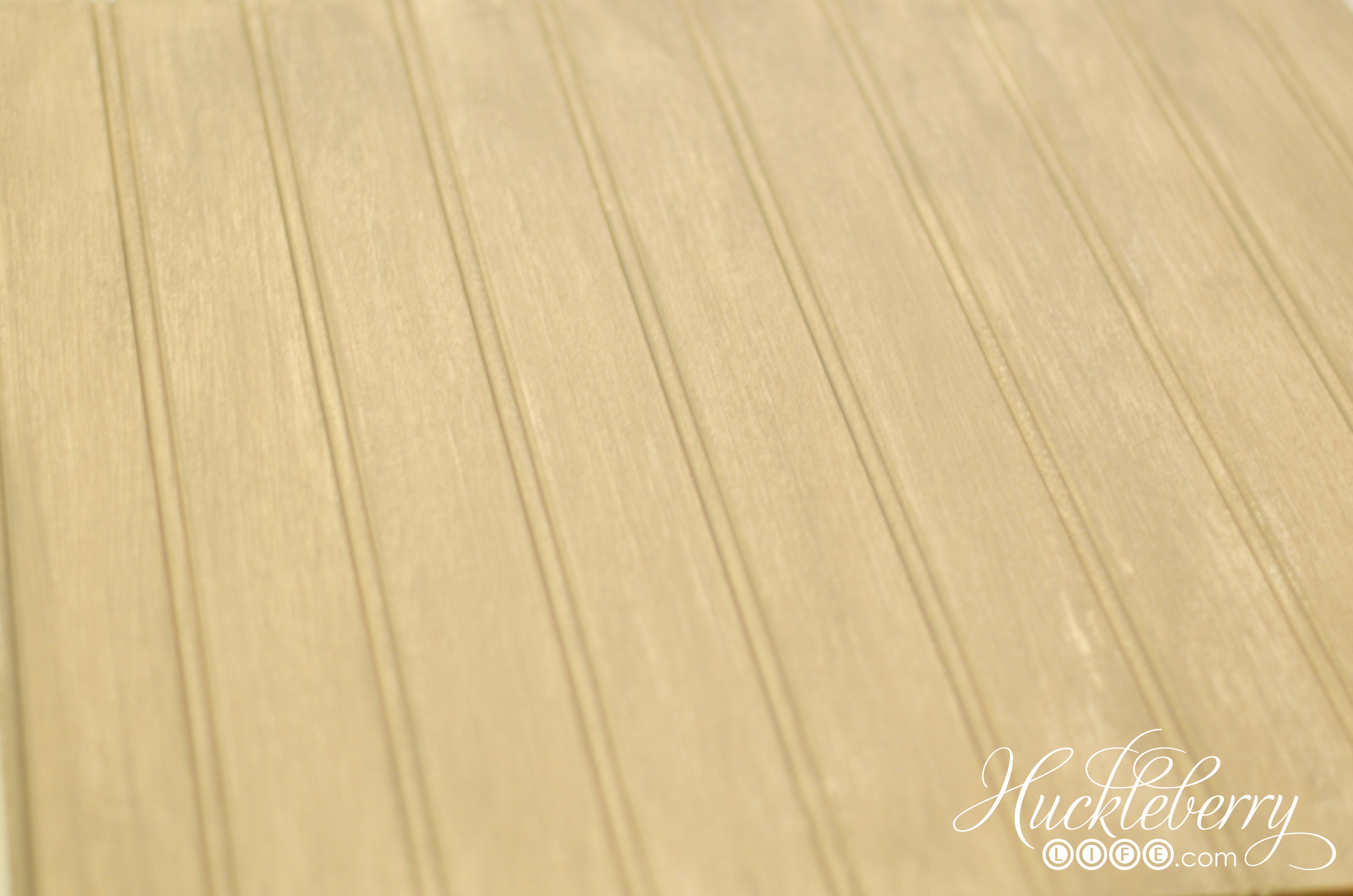 Because I love to add a little more dimension, I used dark wax just in the cracks of the bead board. Paint on with small brush, wipe off with lint free cloth. This probably took me less than five minutes. Here is the completed frame with the bead board. I did not make the ice skate permanent on this frame and am excited to use it to hang different seasonal wreaths on in my home.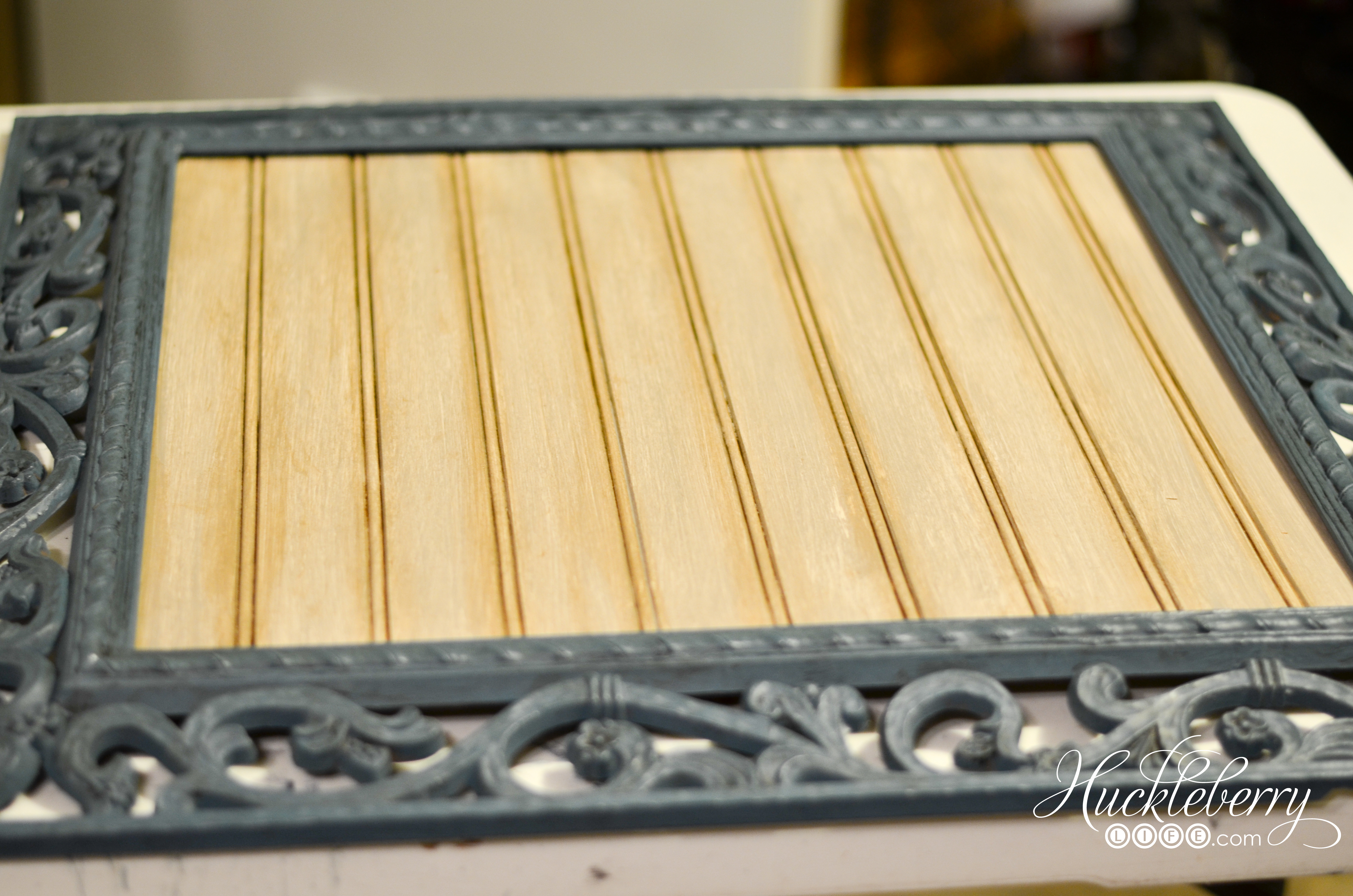 THE EVERGREEN:
If you have ever bought NICE evergreen floral picks you know that the good ones, the REAL looking ones, can be super expensive. When we lived in Texas I found a big box of AMAZING evergreen at a yard sale for so cheap and snagged it. There was a beautiful evergreen garland with pine cones and lots of different picks. Some of the picks have beautiful red berries and sticks, some are plain and some have jewels. I have used them for a million different projects and think about how much money I saved every year when I pull it out. Don't you just LOVE a good deal? I sure do. And I am ready to move back to Texas just for the yard sales. I found seriously good stuff there. Living in a small town now has presented many challenges in the shopping arena…including yard sales. Boo.
For the ice skate I very simply grabbed a few of my stellar evergreen picks and stuck them in. No hot glue. Nothing. I love changing things up and am slightly non-committal so I didn't want to do anything permanent. I bent (I totally wrote bended at first. lol) the branches until they looked good and made sure the big pine cone was toward the bottom and would be a nice focal point. I used the same twine used on the laces to attach the skate to the frame. This took me just a few minutes to throw together and I love it.
FRAMED EVERGREEN ICE SKATE:
Here is the completed project in all its glory.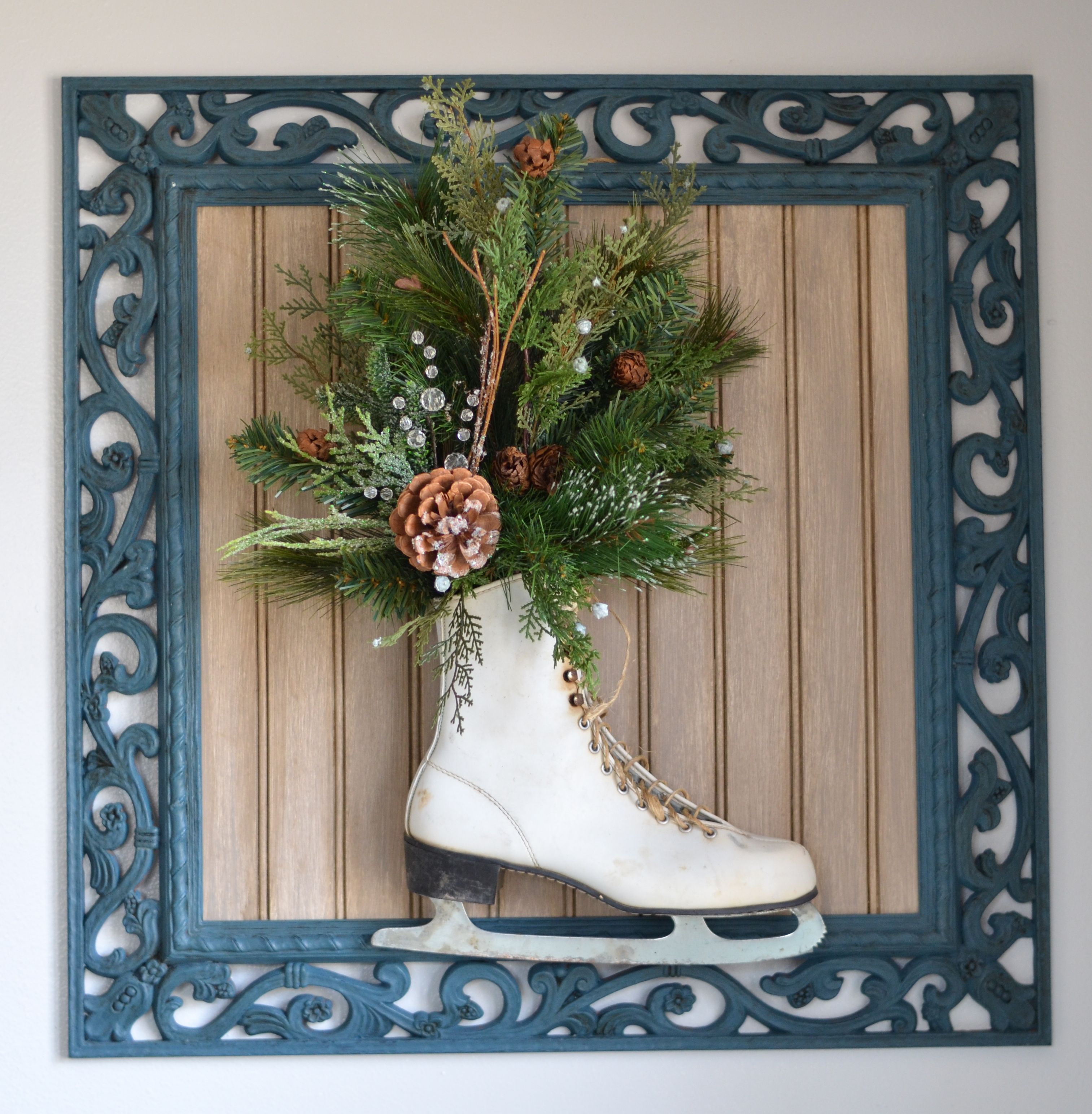 I love finding inexpensive items and putting them together to make beautiful decor for my home. If you liked this idea for our Framed Evergreen Ice Skate and want to see more just follow along!