This adorable double heart rope braid side ponytail takes us all the way back to 2013! I thought this one turned out so dang cute.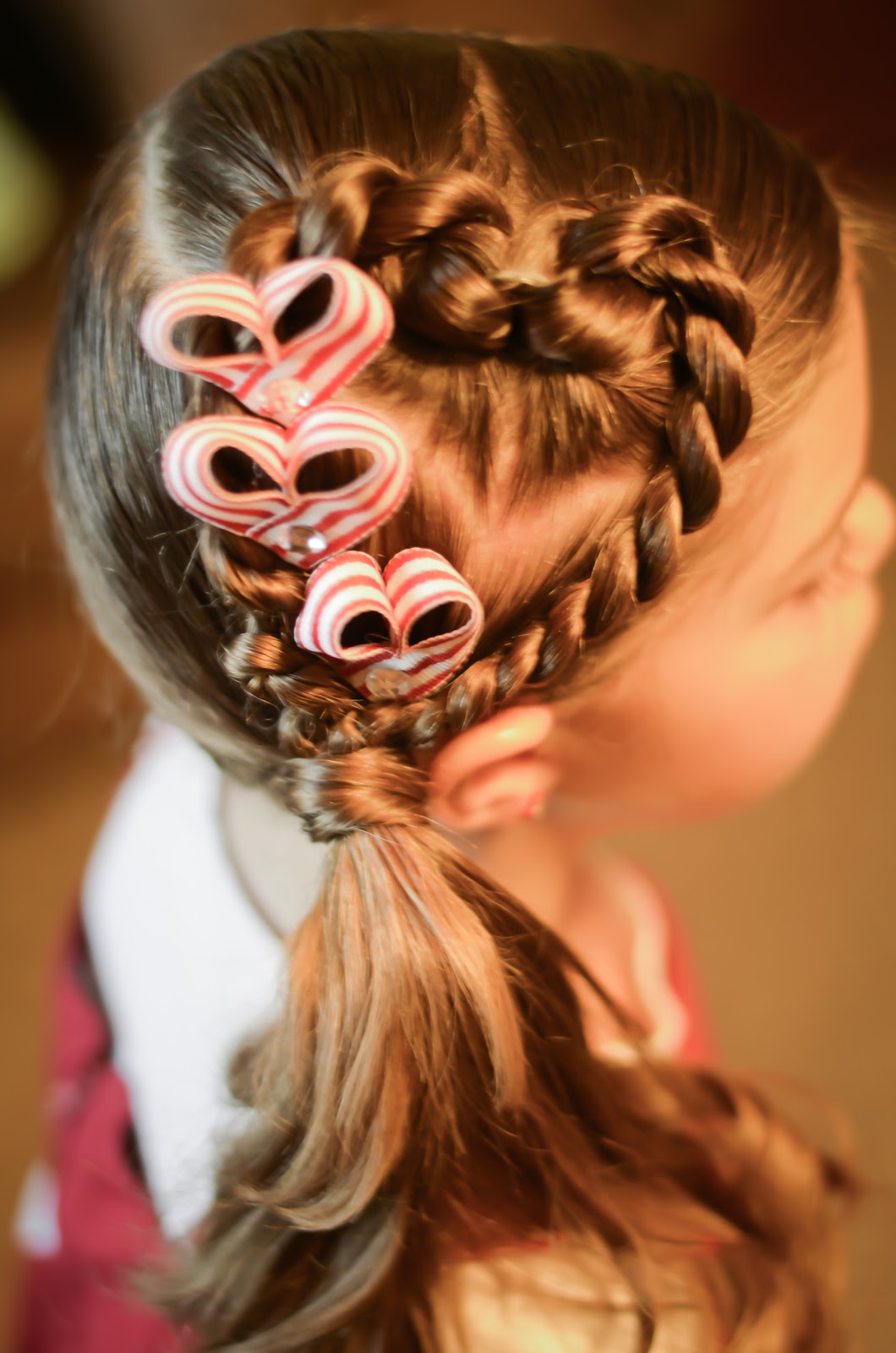 HOW I DID IT:
I started by getting the hair damp and parting it on the side. Then I parted it on the opposite side to make a box on the top of her head. Using the back of my comb I "drew" a heart inside the box and created a heart shaped part. Get it?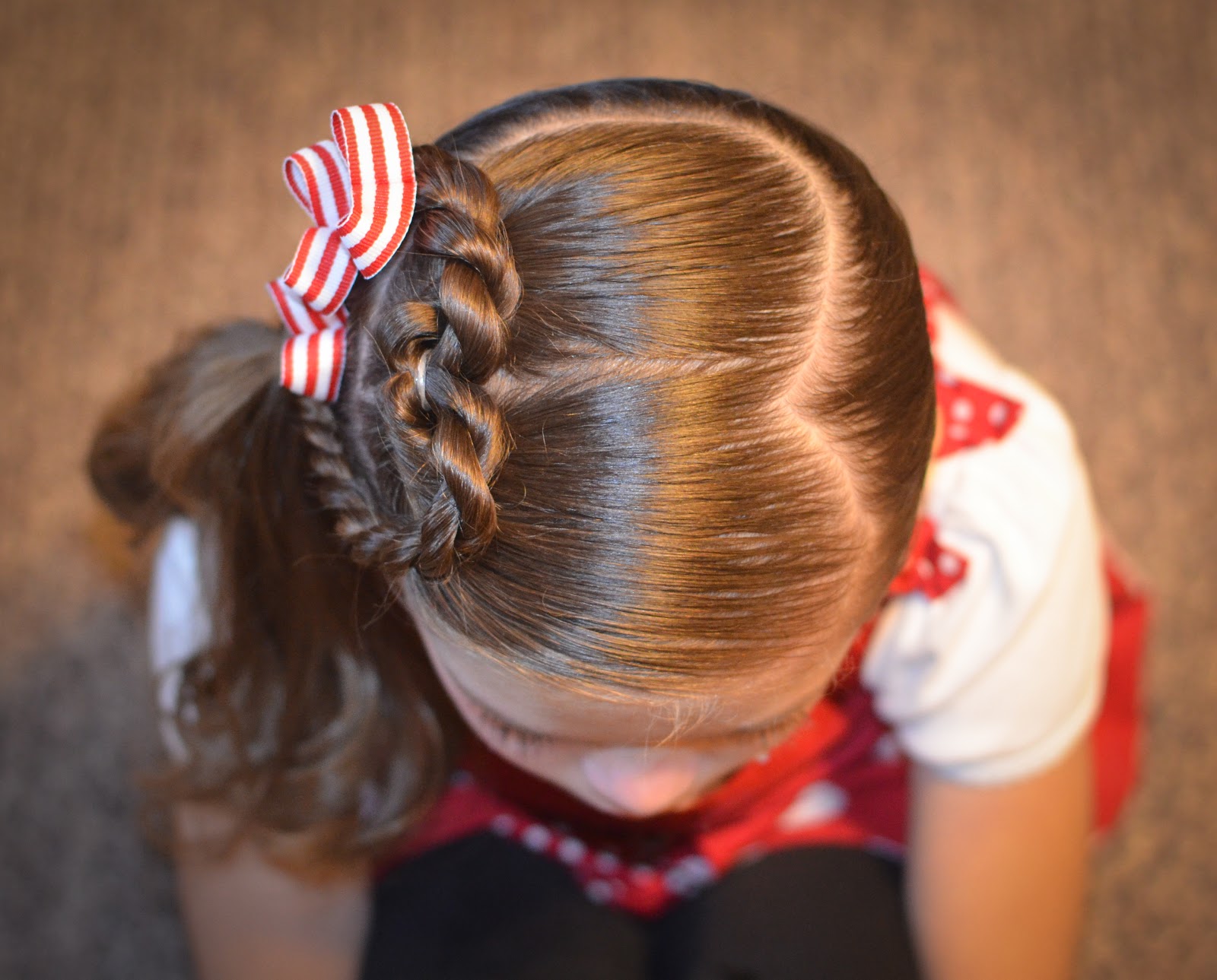 Then I combed it into a ponytail at the bottom of the heart and loosely put in an elastic. To do the heart shape you want to flip the hair up using a topsy tail, rait tail comb or your pinky finger. I had Emma hold this hair out of the way as I combed the rest of the hair into a side ponytail. Then I sectioned the top pony tail into two pieces. Each side makes a rope. Remember to do the rope just twist both pieces of hair the same direction and together the opposite direction. This definitely works better with damp hair and I use a little bit of hairspray as well. After I did the first rope I had Emma hold it as I did the second. Then I took both ropes and brought them down to the bottom pony tail and secured with an elastic. I used short bobby pins to pin the ropes down and to create a heart shape. I took a long section of hair from the pony and wrapped it around to cover the elastic and secured with a small clear elastic and pulled tight.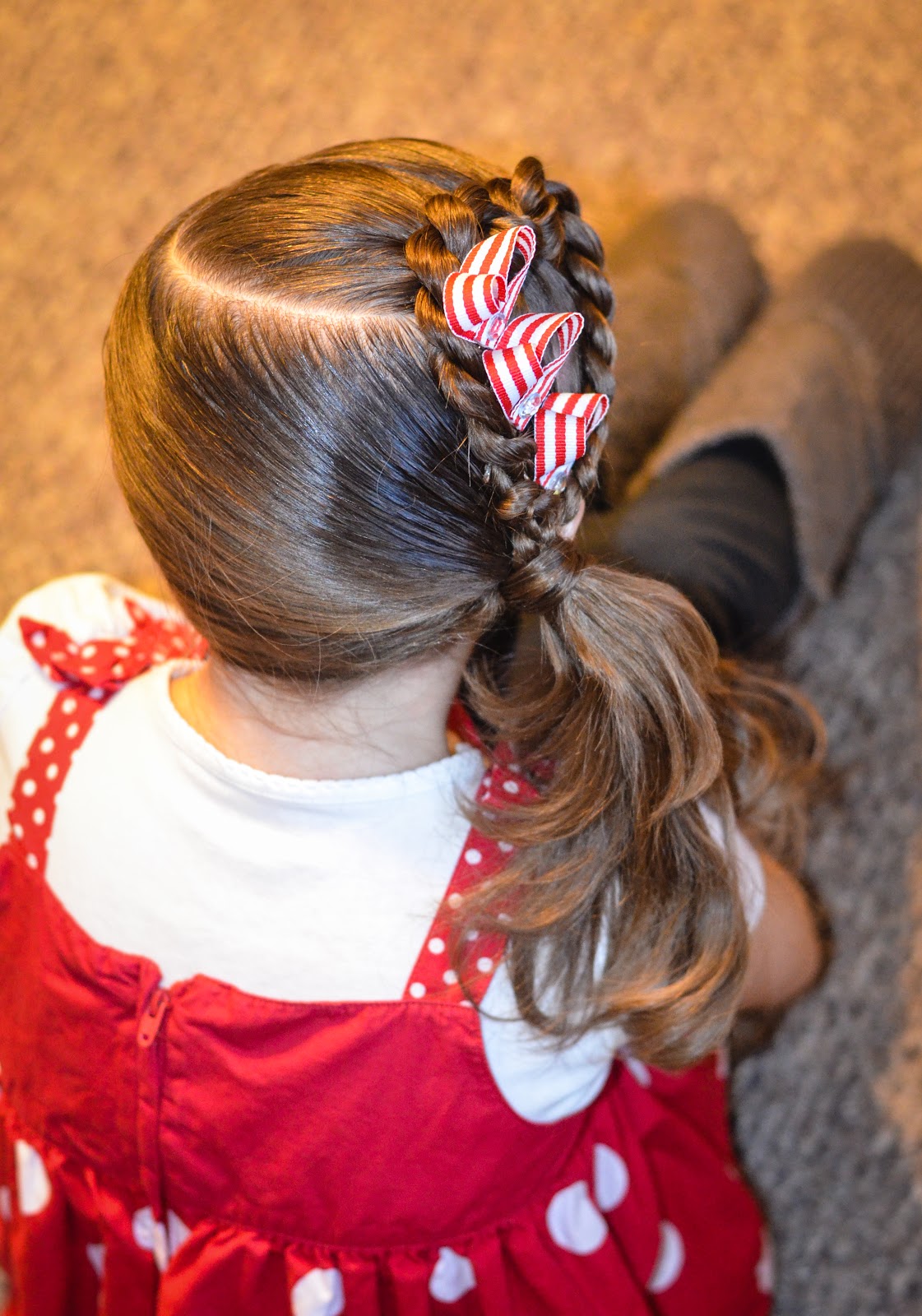 FINISH IT OFF:
The cute little ribbon hearts were so easy to make. They are just glued to a bobby pin! I stuck them in and used a second bobby pin creating an "x" to make sure they held all day. To finish it off I used my straightener and curled the pony tail a bit. Happy Valentine's Day!
Let us know if you give this double heart rope braid ponytail a try or if  you make your own heart bobby pins. 🙂