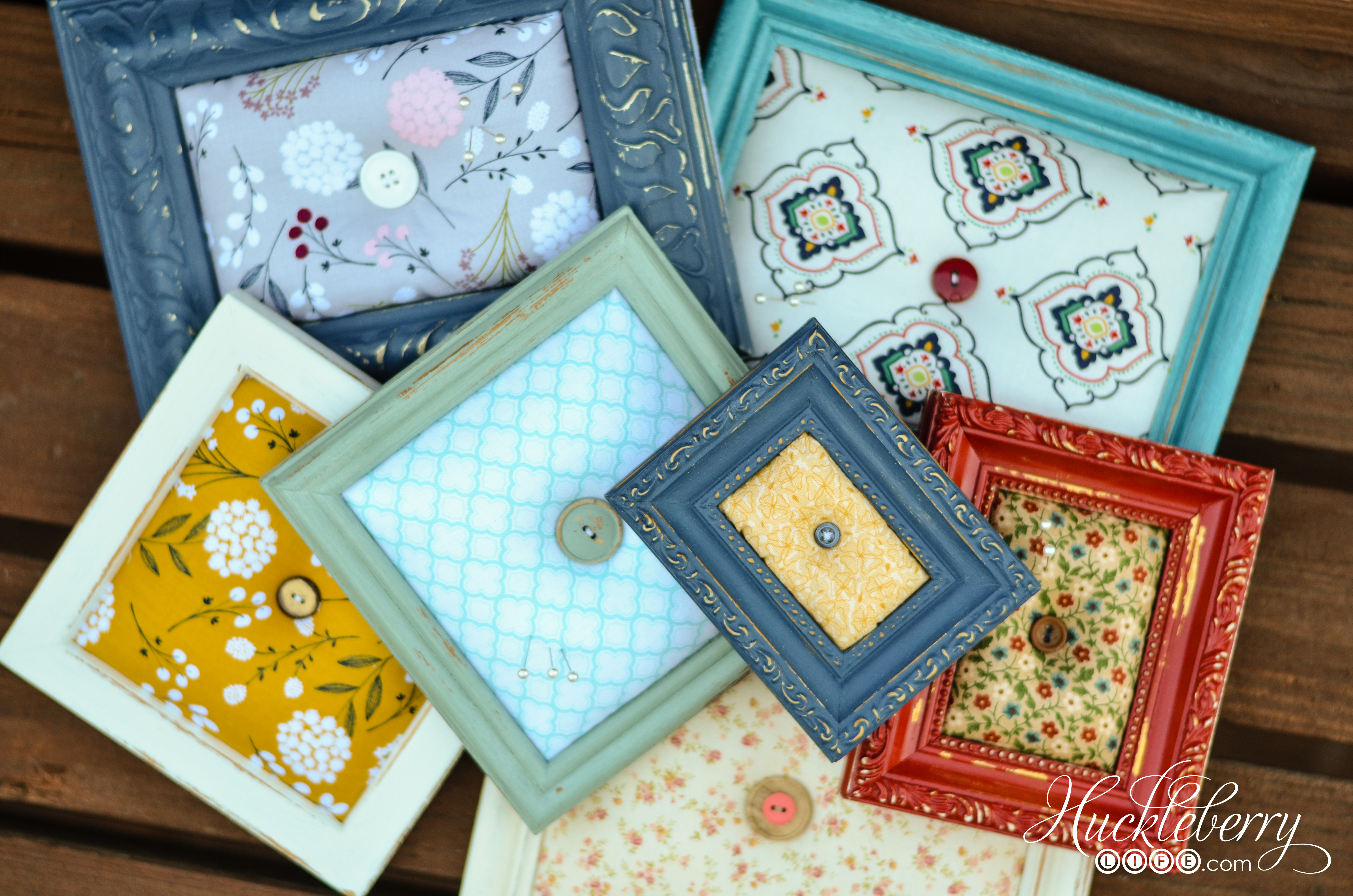 These framed pin cushions are so dang adorable, inexpensive and easy to put together. I made one a few years ago for my Mom for her birthday and she still loves it! She is an INCREDIBLE seamstress and I just knew that having a BIG, easy to find pin cushion would be useful to her. I made hers in an ornate 5×7 frame painted navy blue with a sweet floral print and matching navy button in the center. Right now I am working on making a TON of framed pin cushions for a craft show I am doing soon. I am selling furniture and decor at the show but wanted something inexpensive and cute for people to buy for themselves or for gifts.
Items you will need to make your own FRAMED PIN CUSHION:
small frame
paint
sand paper, optional
fabric
batting
hot glue
button, optional
large needle and thread
felt
I like to keep everything nice, clean and organized as I work. 😉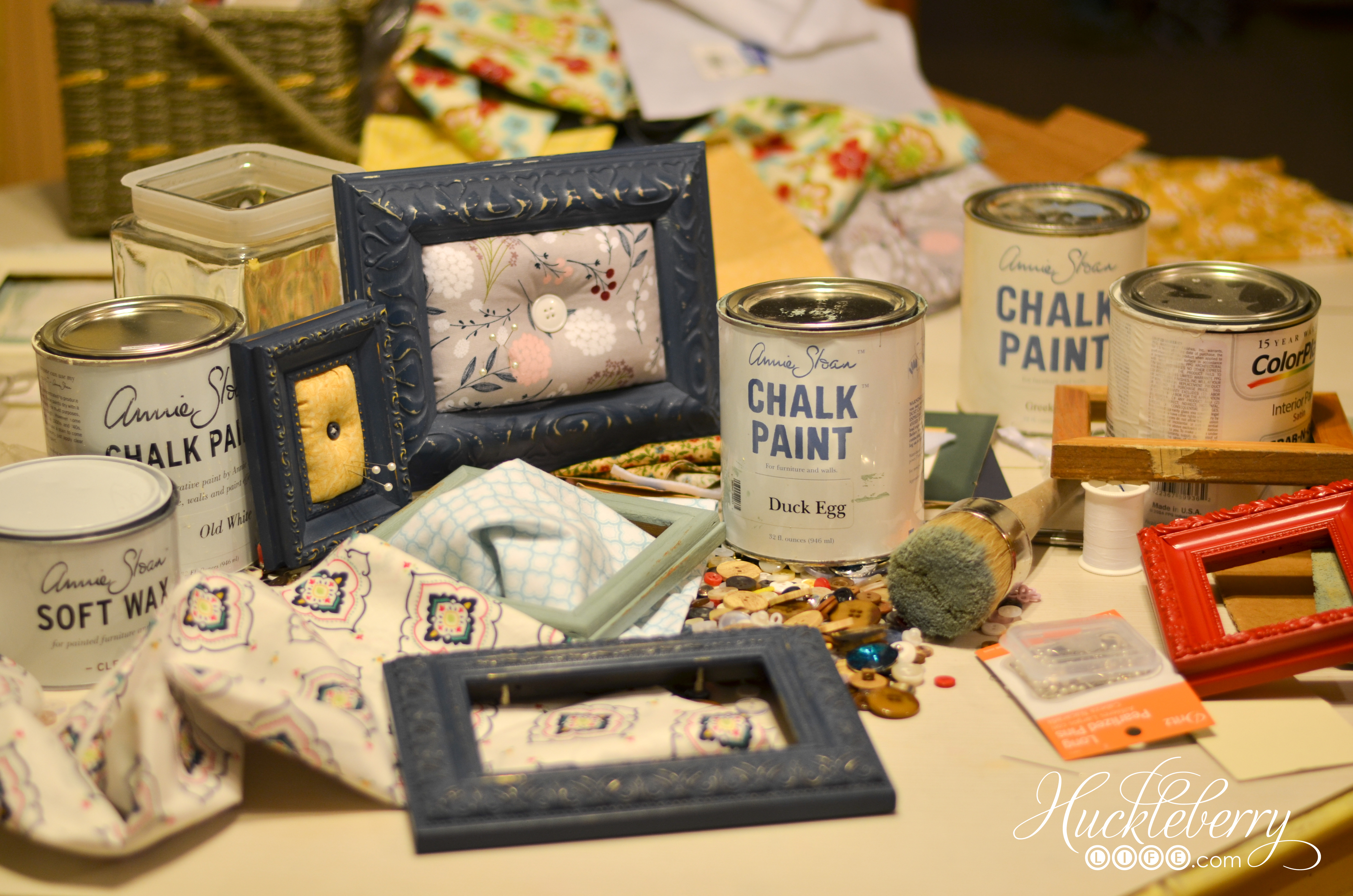 How to make your own FRAMED PIN CUSHION:
I always look at yard sales and thrift stores for frames. I was feeling pretty great about a few I got last weekend at a yard sale for a dollar or two. Then today I found some as cheap as 20 cents at a thrift store! SCORE!!! The largest ones I used for this project are 5×7 and I found some cute little ones as well!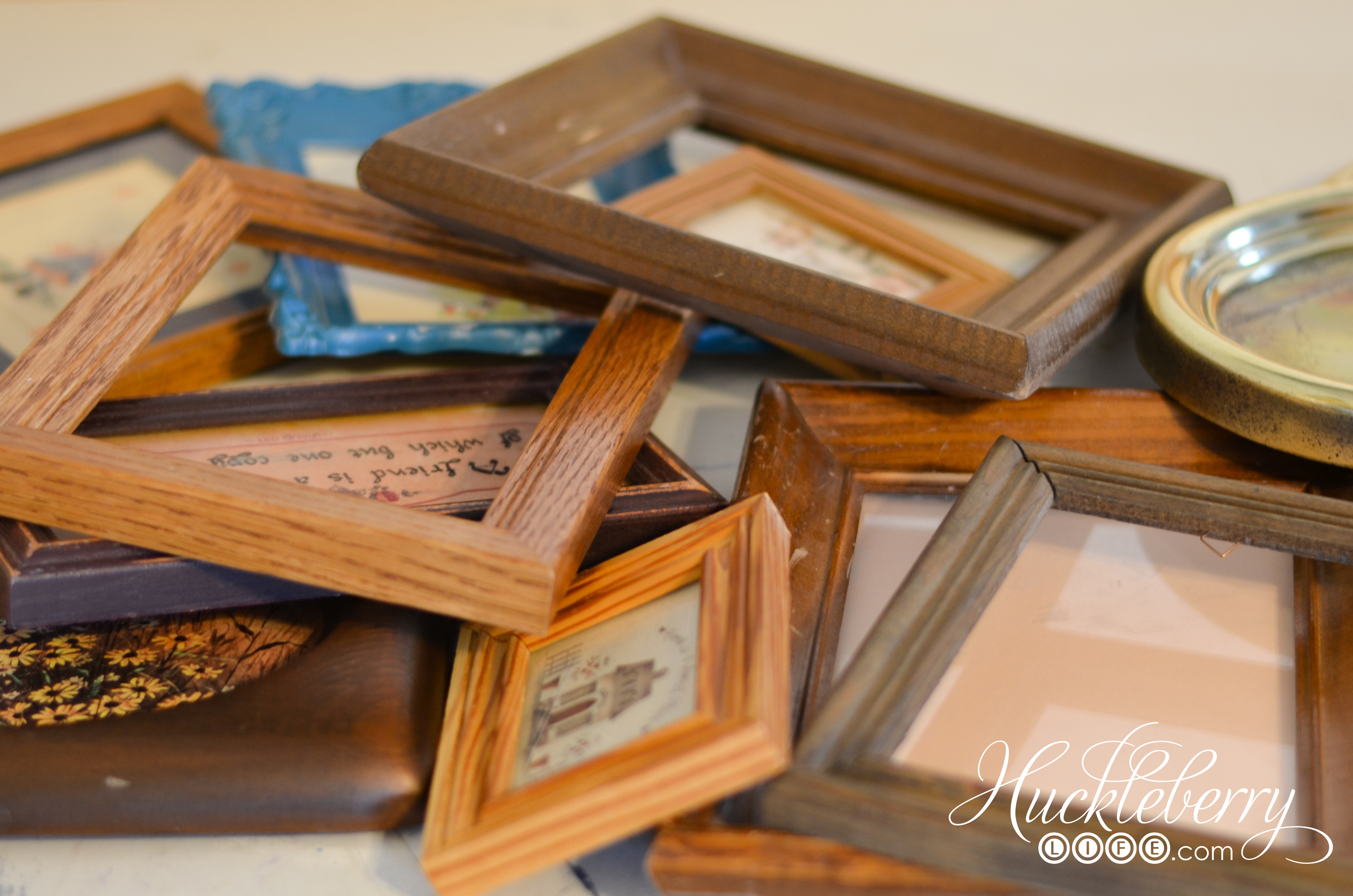 Next you need some cute fabric. This is a GREAT way to use up scraps.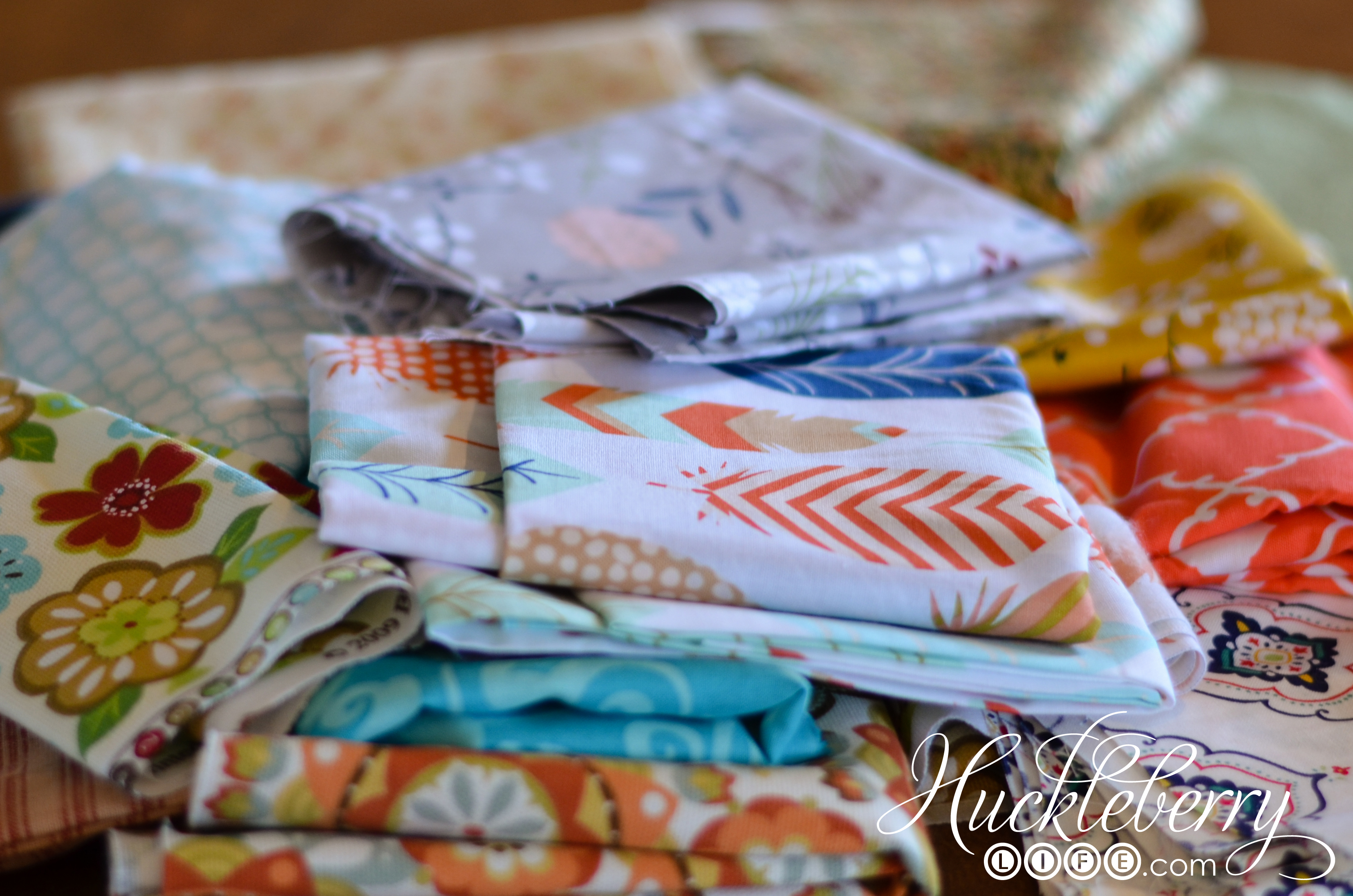 You could skip the button in the center but it makes them oh so cute! My stash is actually dwindling pretty fast after making a few button canvases. I will have to be on the hunt for some more. I bet I can find some at the thrift store!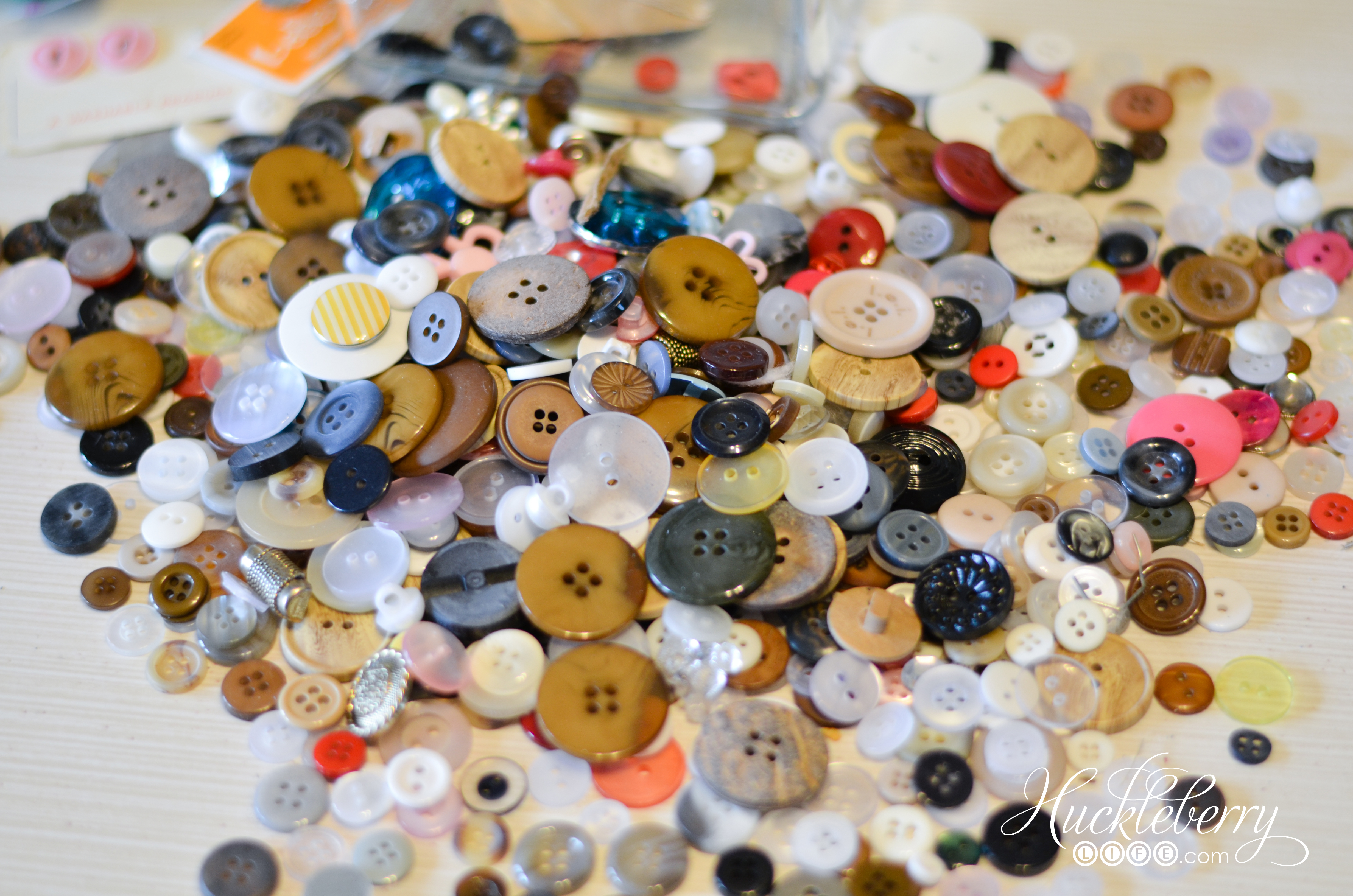 I always start by picking the fabric and frame I want to use for my framed pin cushion, then I pick the paint color to match. Go ahead and use whatever paint you like. Some of mine I did with chalk paint, the white one I just used regular latex paint and the red one was spray painted. I used sand paper to distress the edges. I like the look of distressing especially on frames with detail. If you don't like the distressed look, skip it!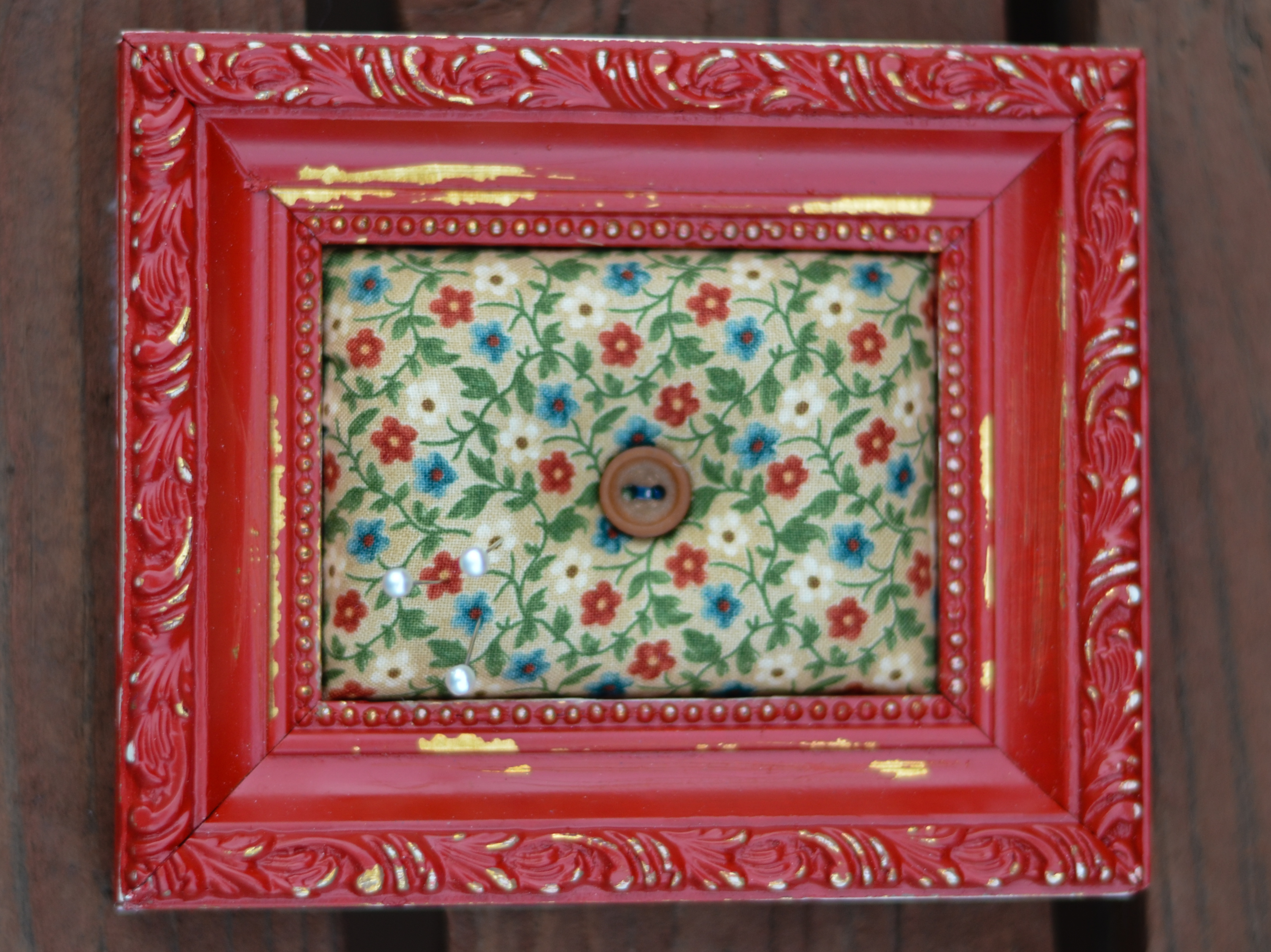 If your frame has glass in it you will want to remove it and discard or save for another project. I like to use the cardboard that is behind the glass in the frame to attach the fabric and batting to. Several of my frames were purchased with no glass or cardboard so I just measured the opening in the back and cut a piece of cardboard from an old box. There is no secret formula to choosing how much batting to use…or is there? I just grab a handful that looks like it will fit. Super technical, that's how I roll. You want to cut your piece of fabric about an inch or two wider on each side than your piece of cardboard to allow room for the batting and to glue the fabric to the board.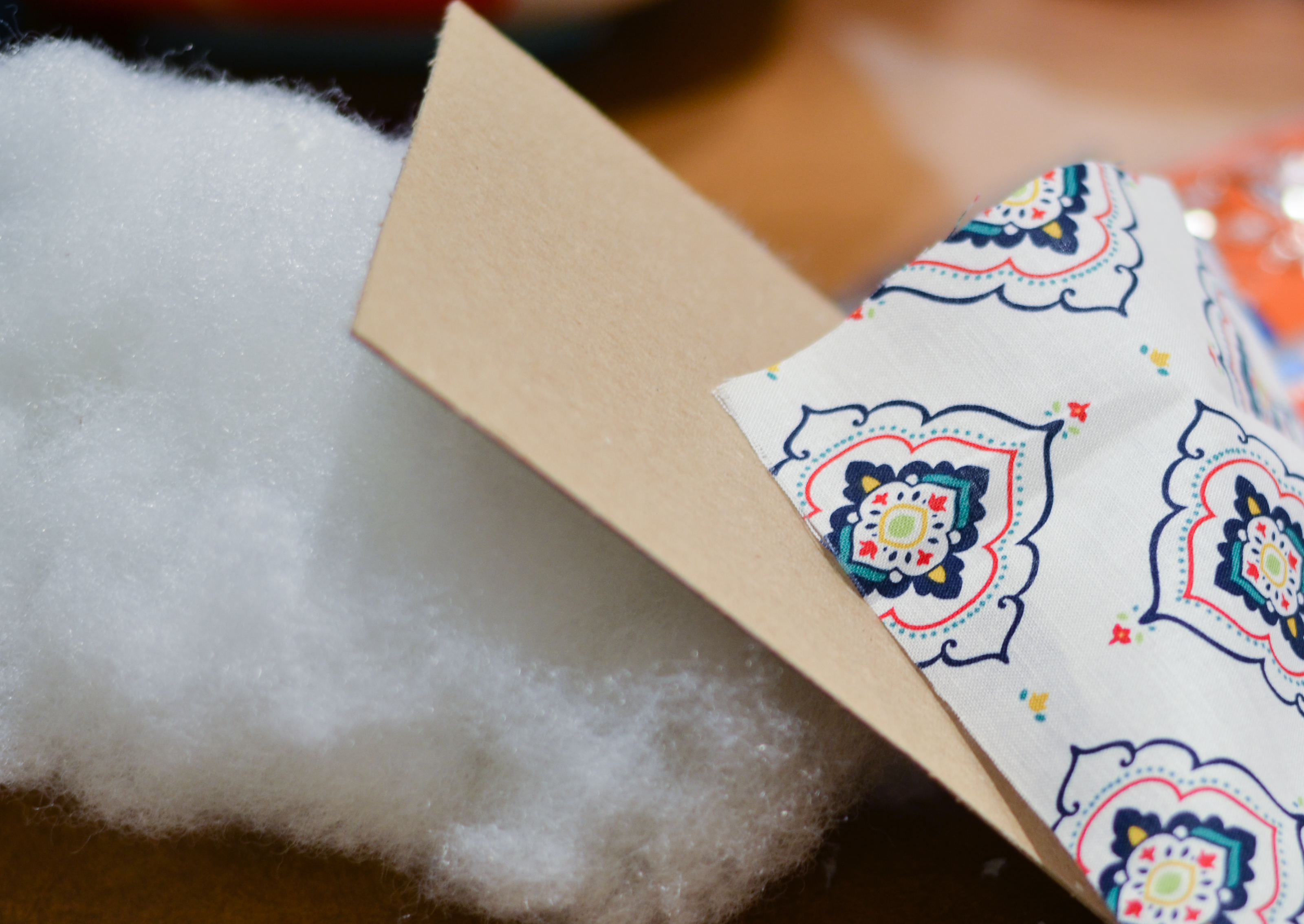 I started by gluing one side of the fabric to my board. I put the fabric down on the table, then the batting, then the cardboard. When I glued the other three sides I just made sure to push the batting in.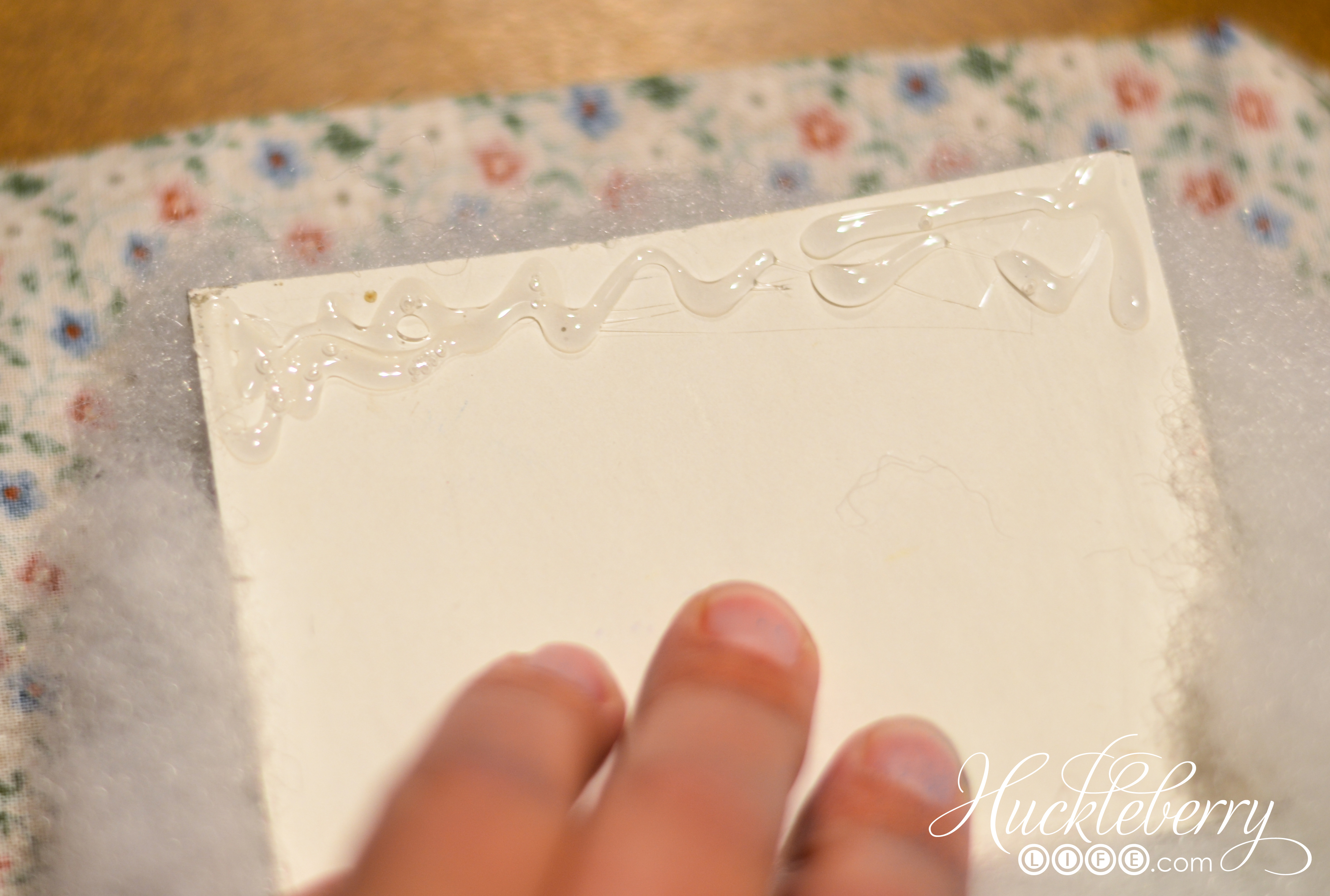 Mine did not look pretty on the back…but it's ok! You won't see this part anyway. 🙂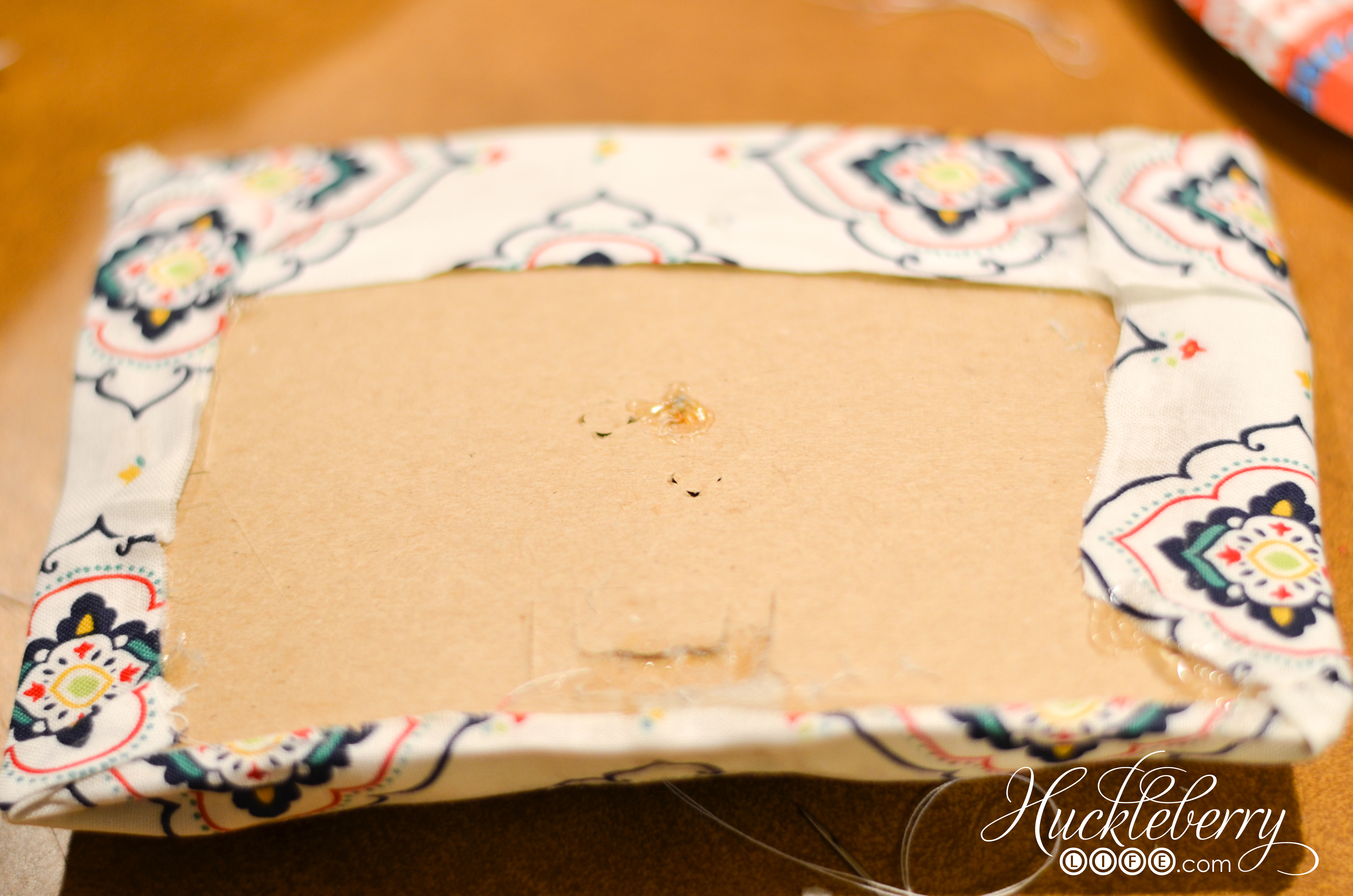 This particular pattern of fabric needed to be centered in the frame so I sewed the button on to the middle before I glued the fabric on. I used a BIG needle for these so it could go through the cardboard. It will look something like this.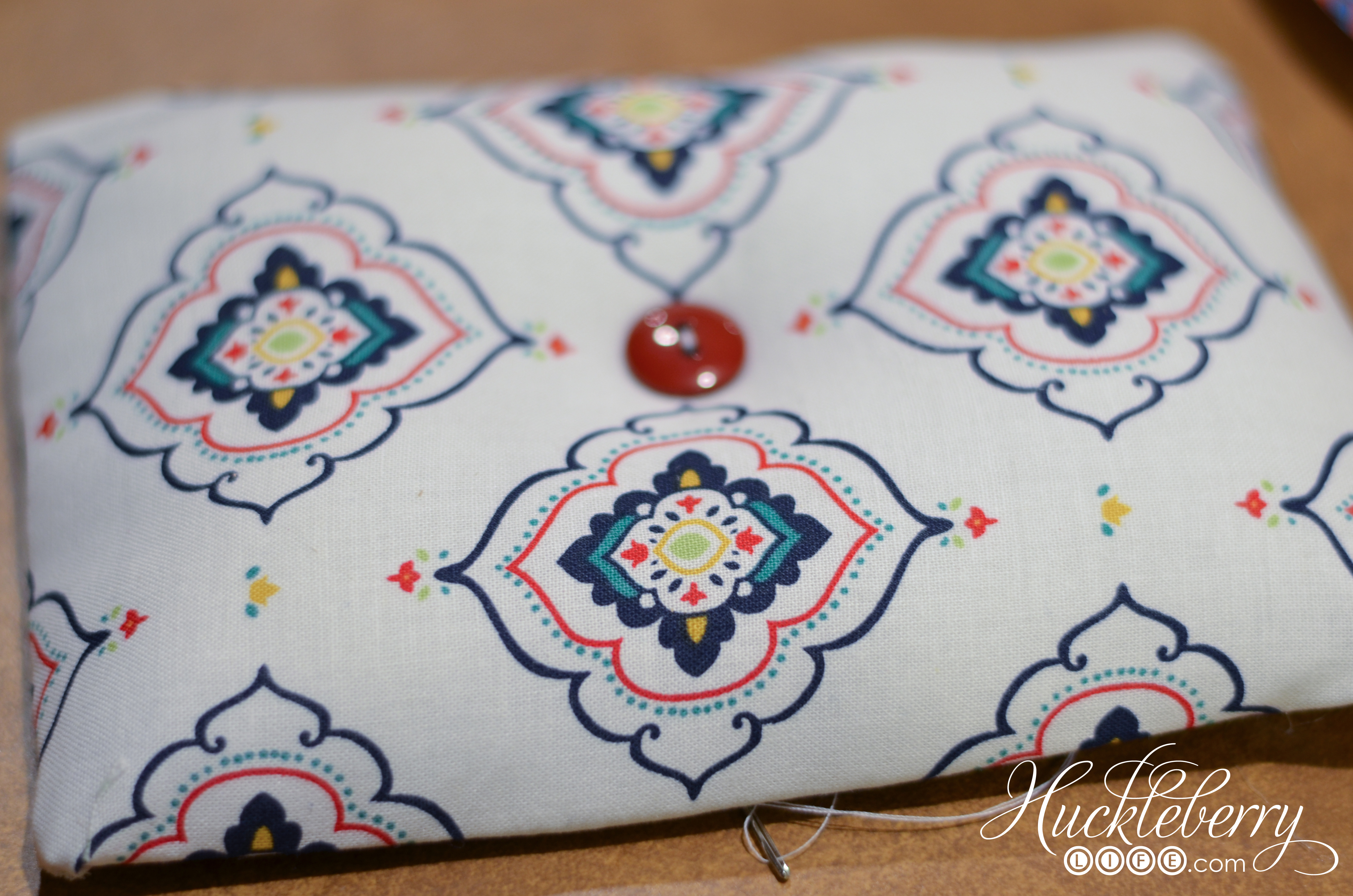 Next just put it in the frame! I like frames that have clamps or staples on the back to bend down and hold the pin cushion in place. If your frame doesn't have that you might want to carefully hot glue it into place.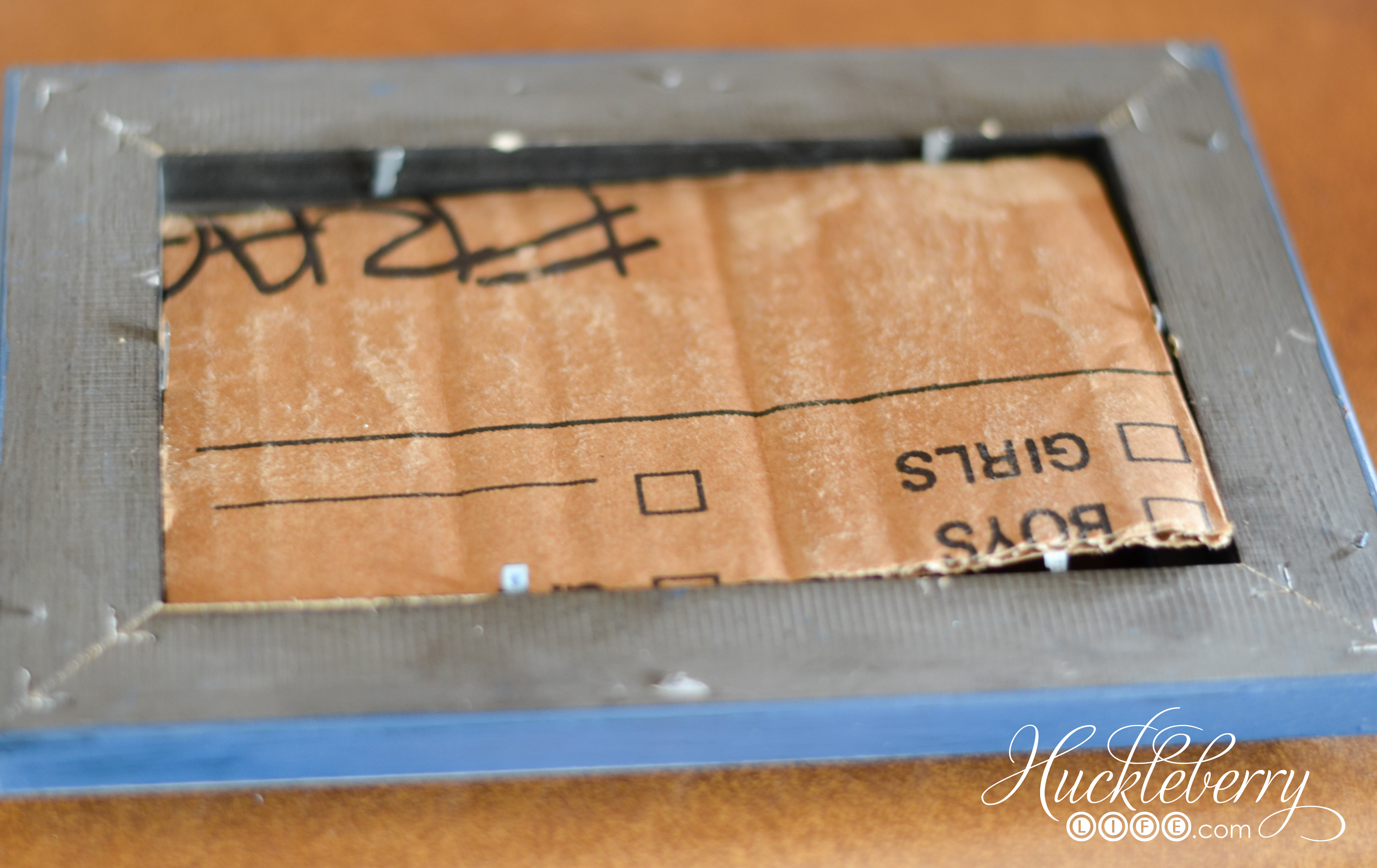 You will also need some felt for the back of the framed pin cushion.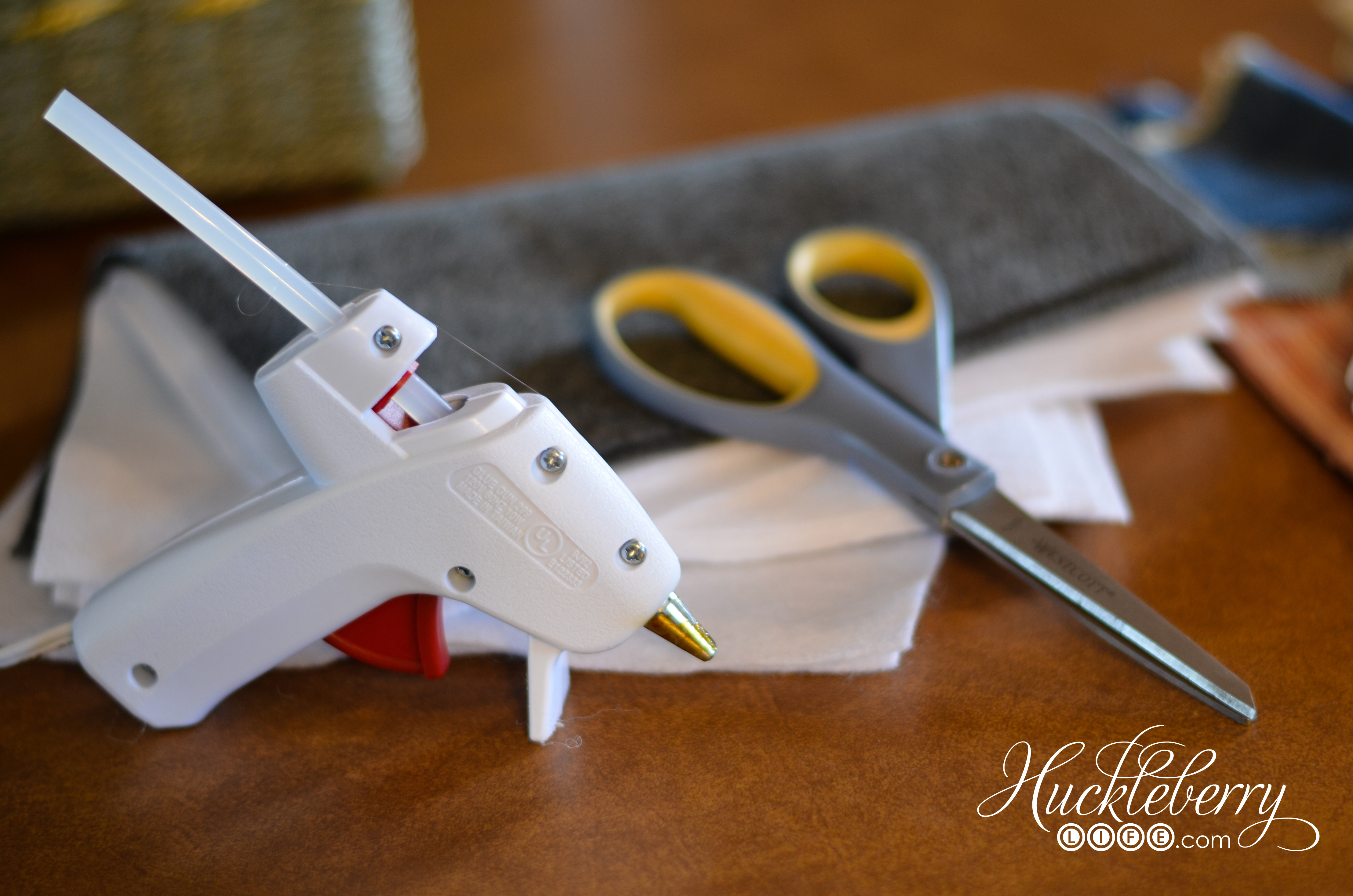 Trace the frame and cut out a piece of felt to fit the back of the frame. Hot glue it on and smile that you covered all your "handiwork." I actually bought some charcoal grey felt for the rest of the frames so it will hide the glue and everything a little better. 🙂 I also had a couple friends suggest a way to hang these on the wall to save space in their craft area. I am going to just use my staple gun to attach a ribbon across the back for that purpose. A picture hanger on the back would make it so the frame wouldn't lie flat on the counter and I don't want that.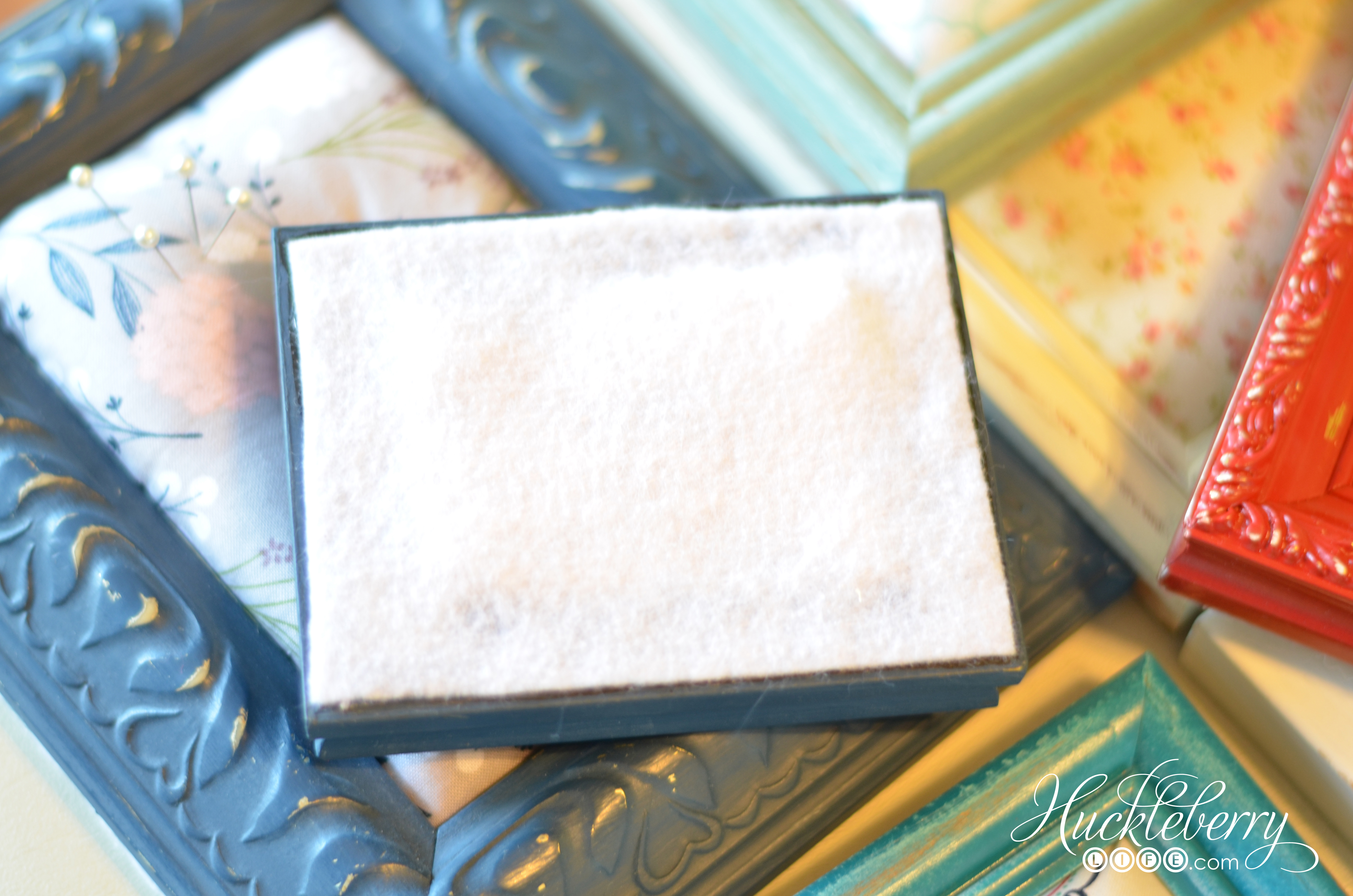 One last tip is that if you don't have a button for the center that will match the way you want it to, just paint it the same as the frame!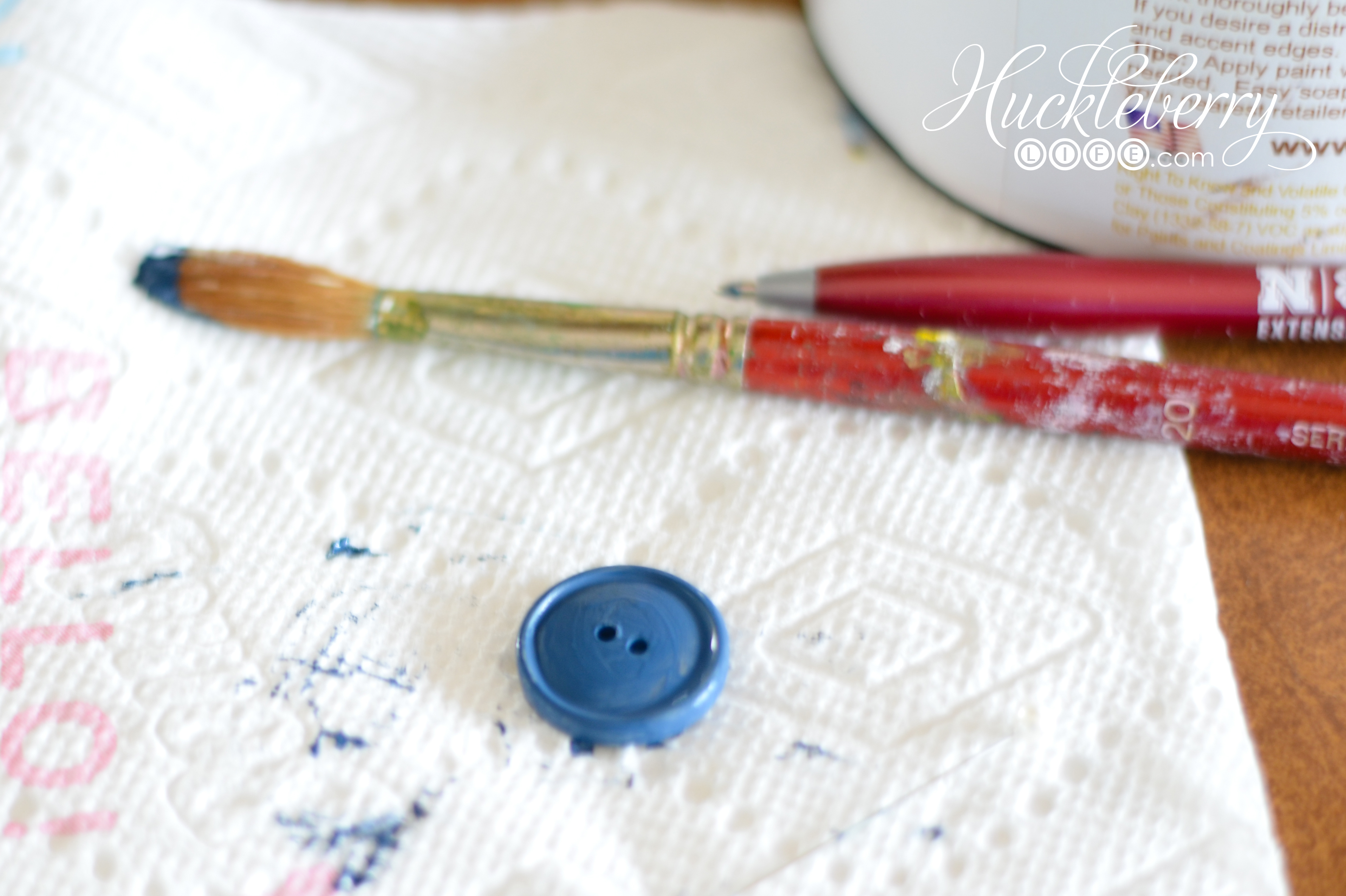 Alrighty! Now go and make one for yourself and at least 15 friends!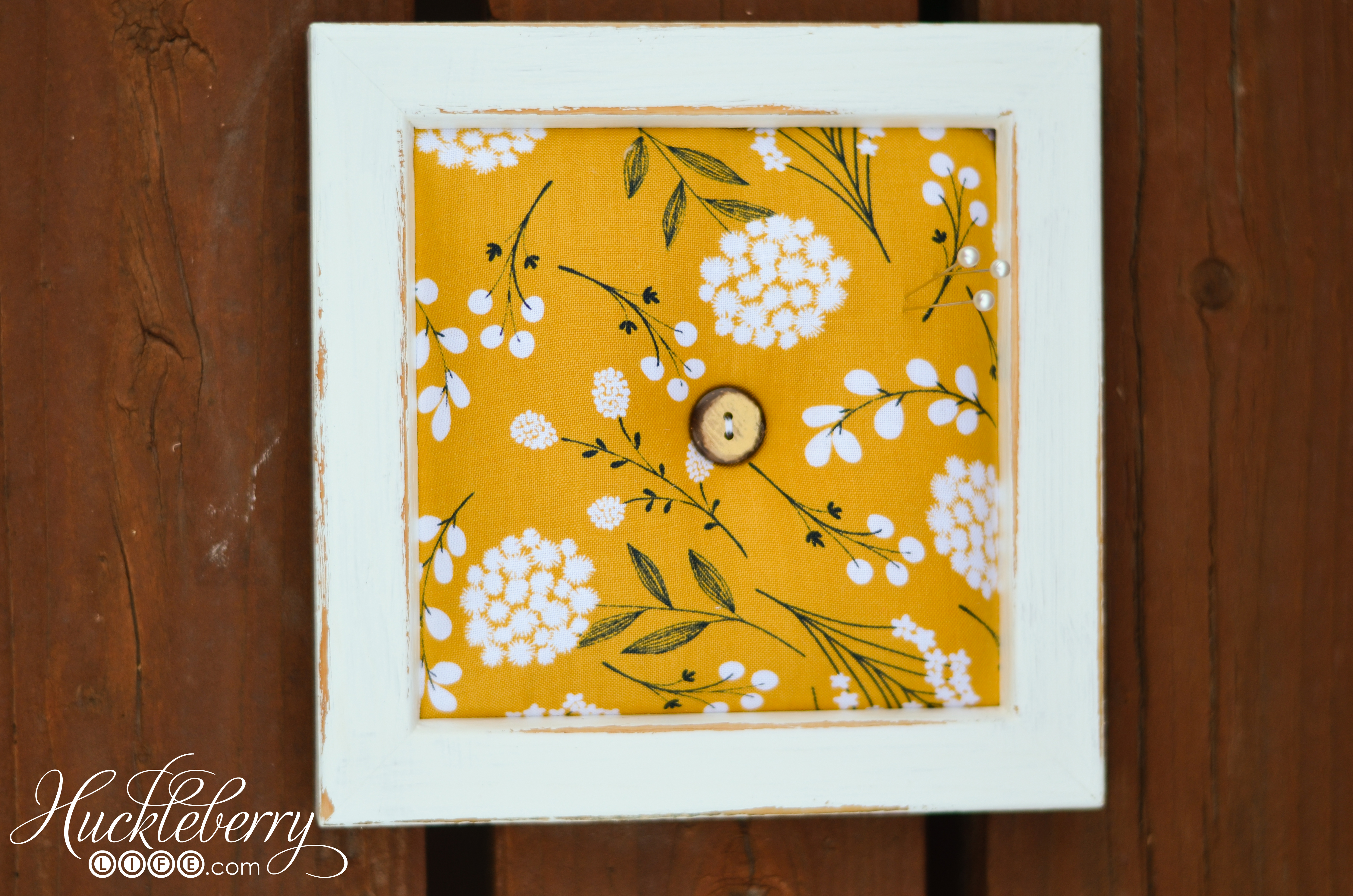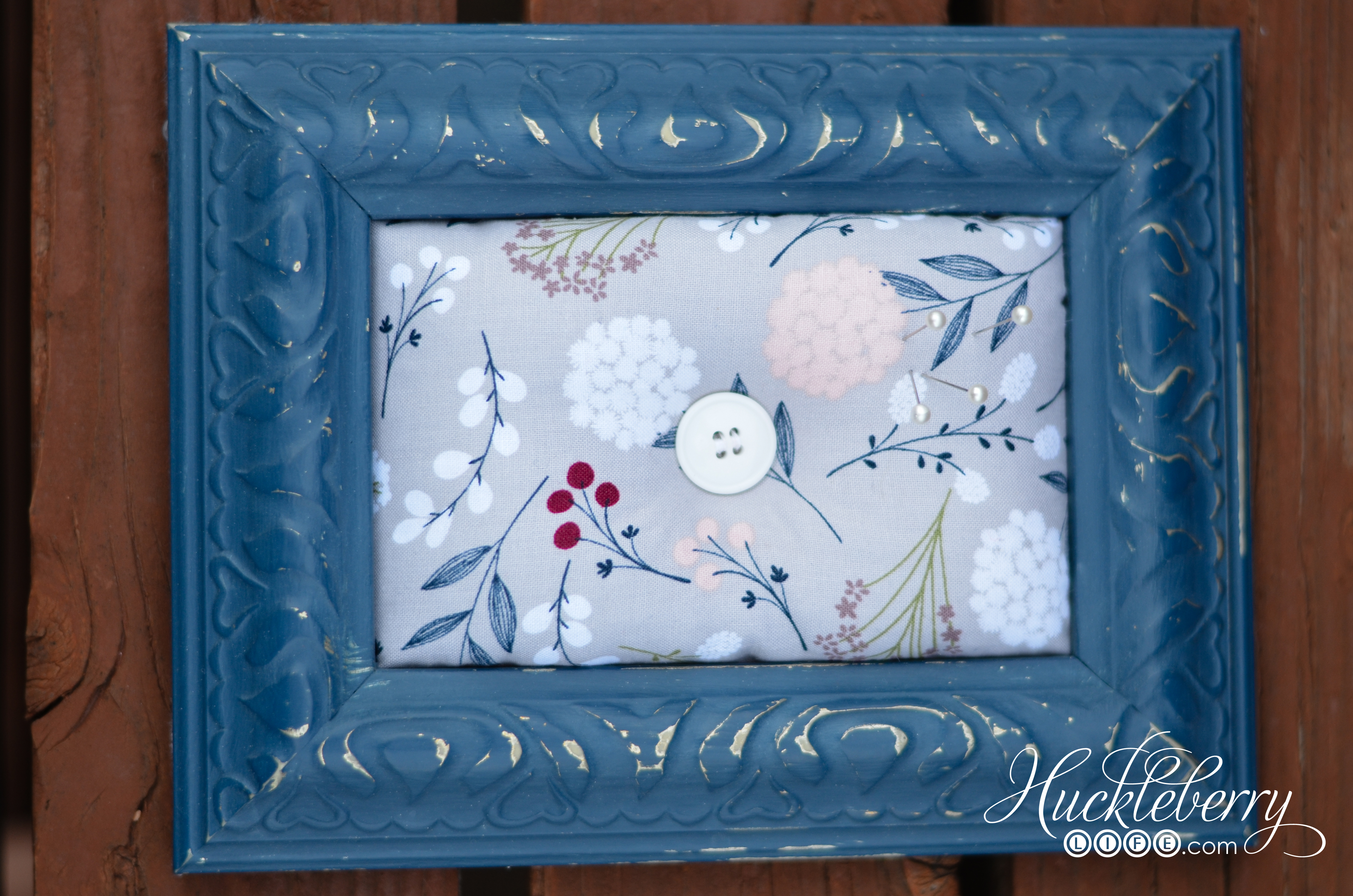 We hope you enjoyed this tutorial. Please show some love by SHARING!