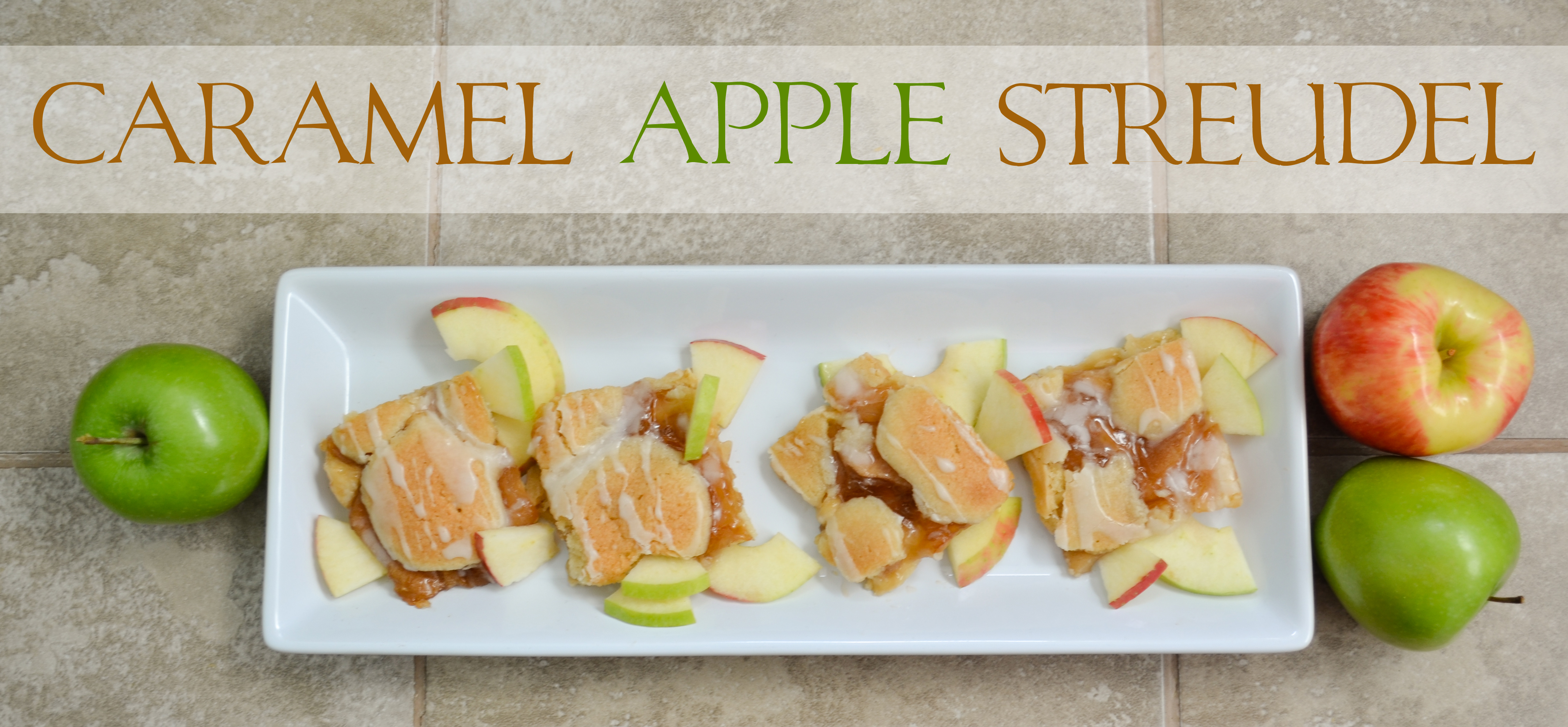 Hello friends! Today I am sharing one of my FAVORITE dessert recipes. This is a go to recipe when I have to take dessert to feed a crowd. It is so simple and versatile. You can use any kind of pie filling. We have tried all kinds but this caramel apple is perfect for fall! I got this recipe from a roommate when I attended college at BYU-Idaho. My roommate has an identical twin so this recipe was called The Twins Streudel. YOU MUST GIVE IT A TRY!  I promise you won't regret it.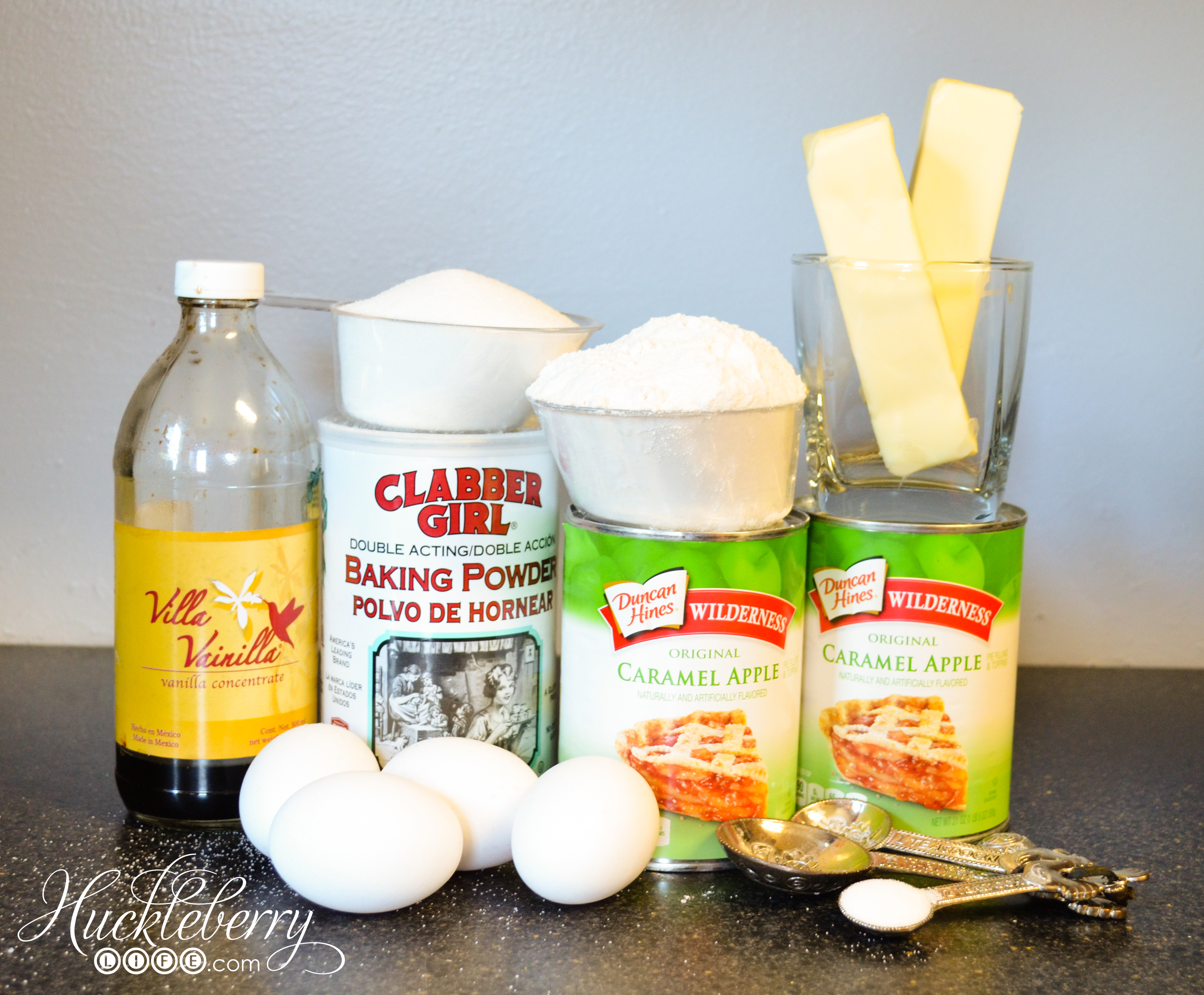 Start by creaming together butter and sugar.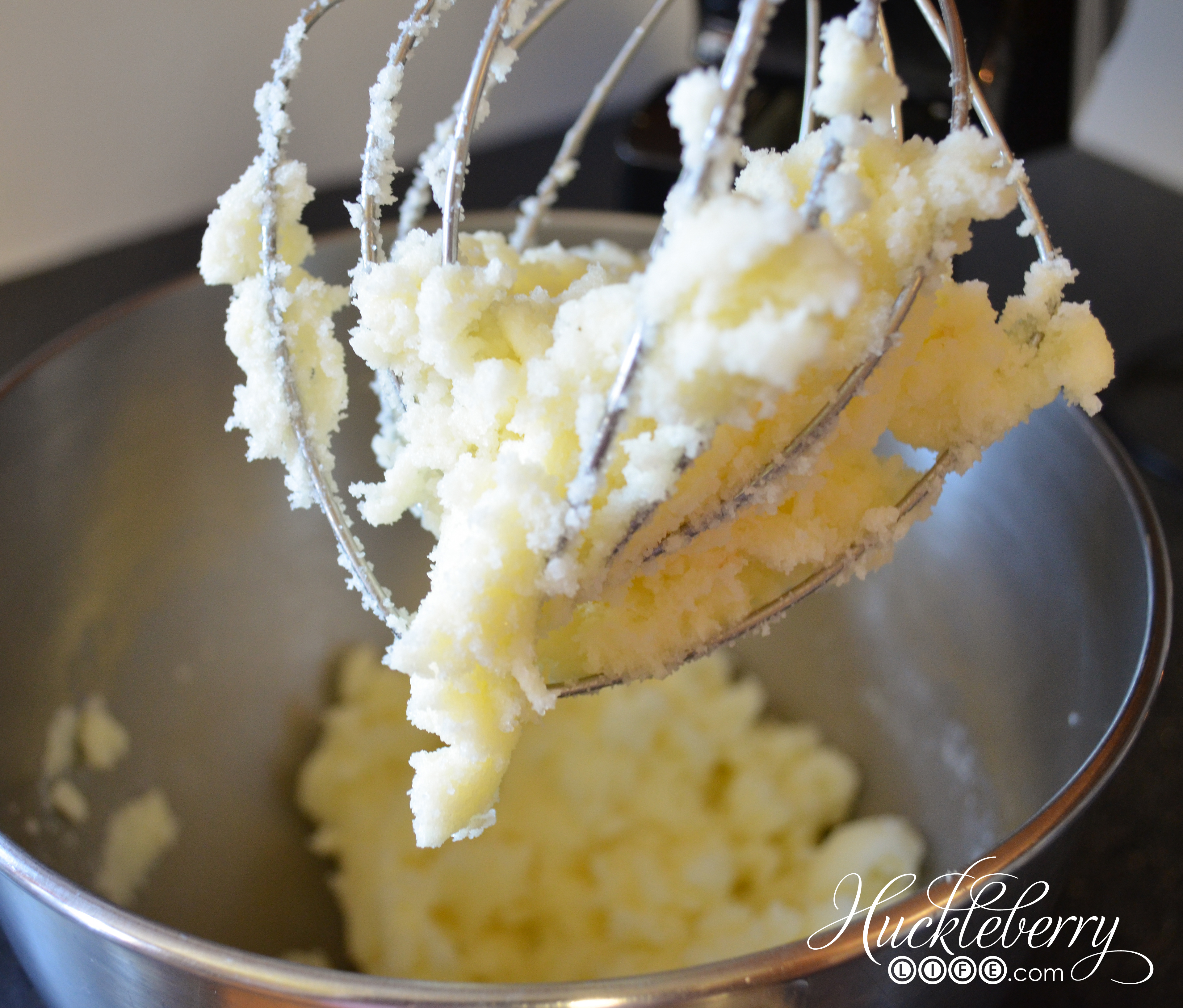 Next add eggs, vanilla, baking powder and salt. Mix.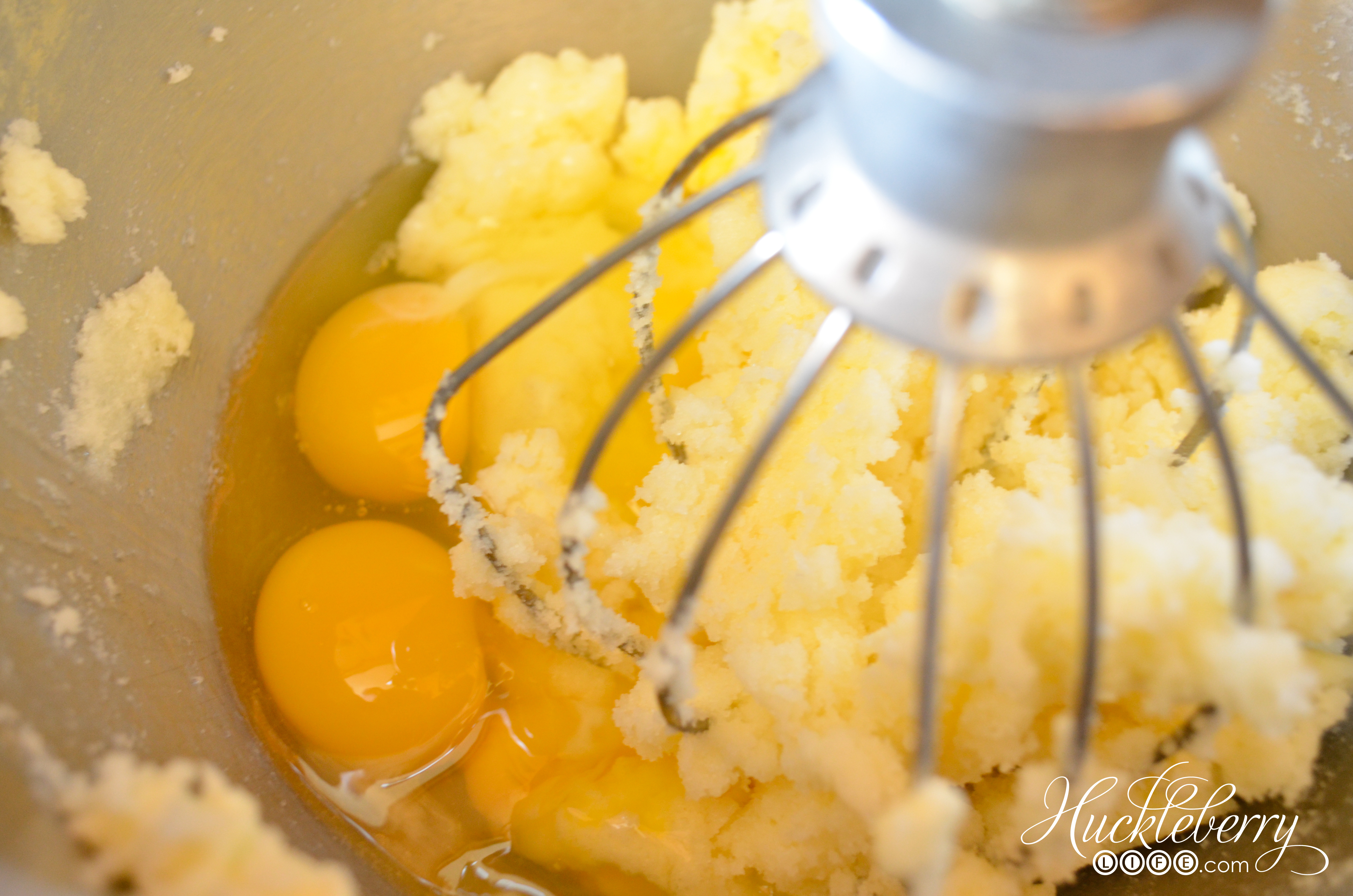 Add flour and mix well. Your dough should be sticky and look like this.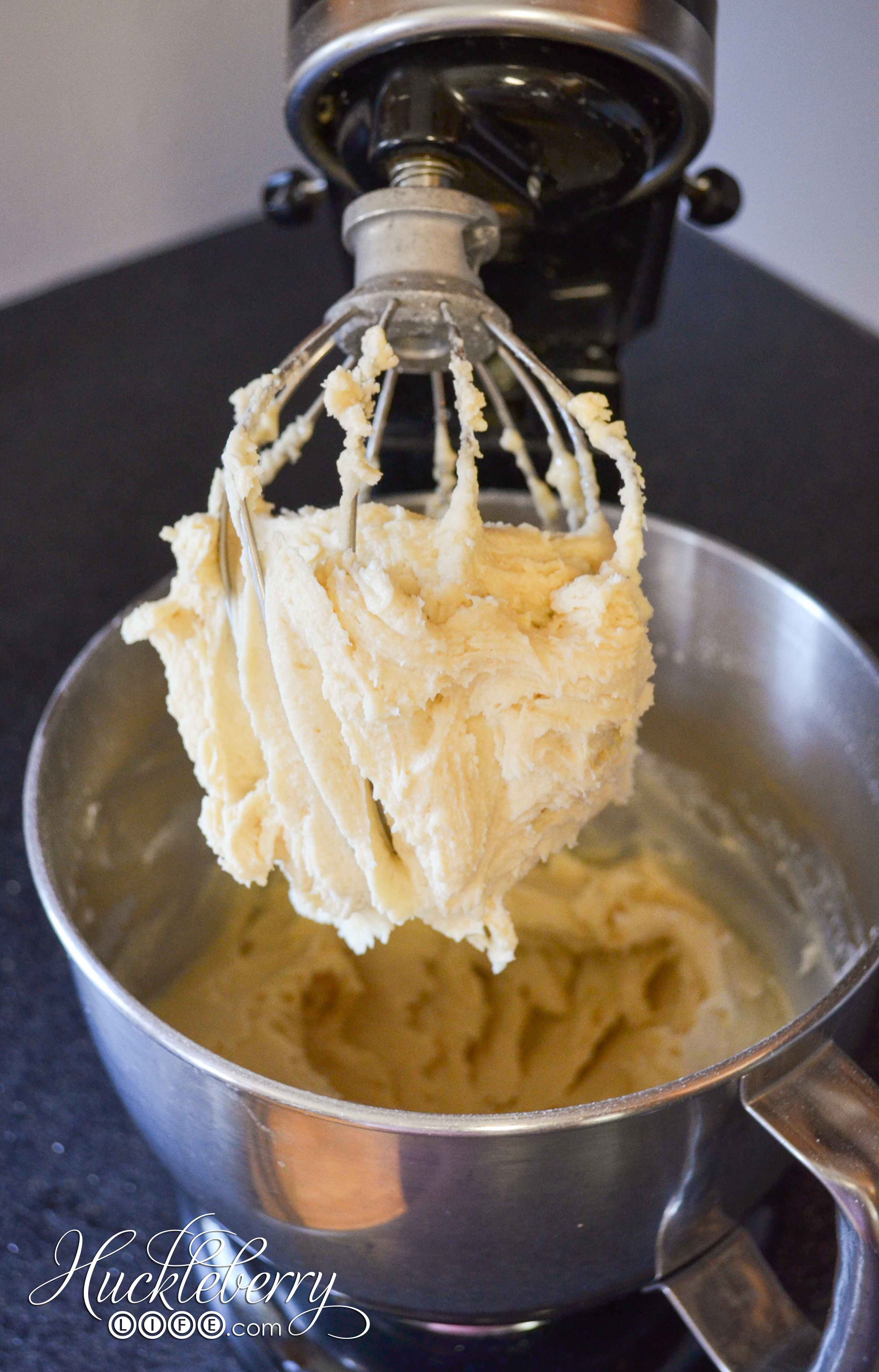 Spread half of the dough on a 15x10x1 inch pan.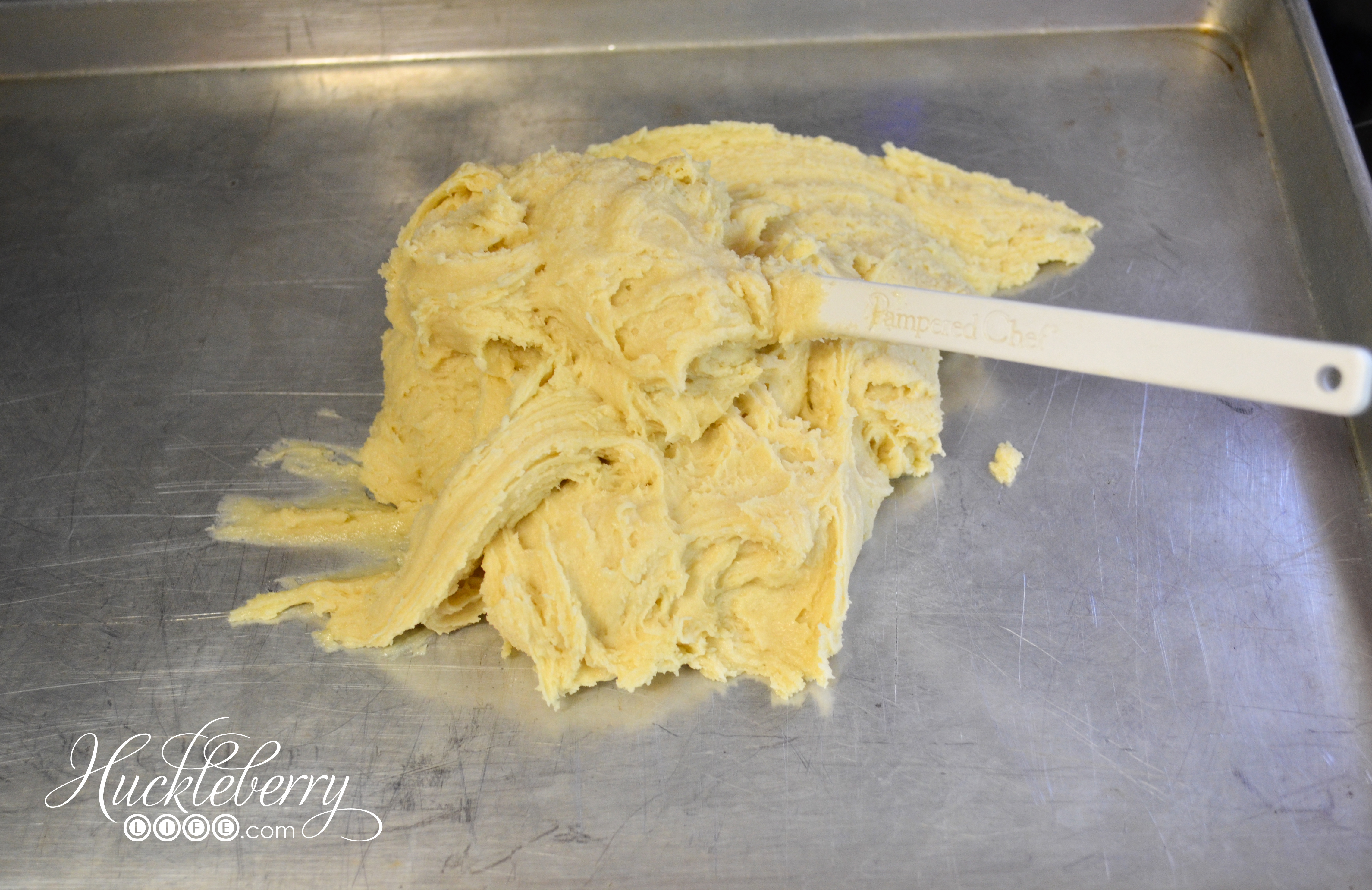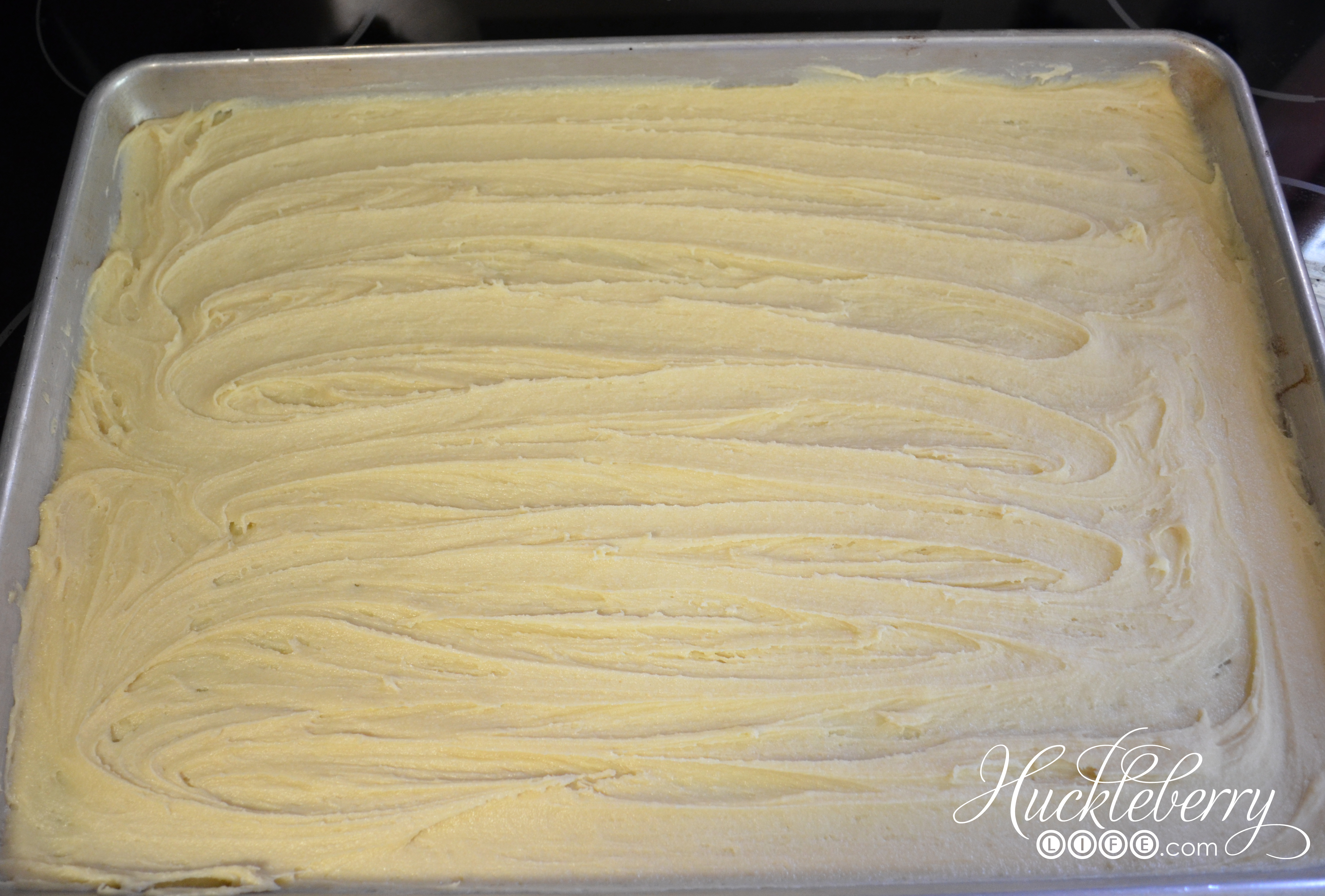 Spread pie filling over dough. I used two small cans of pie filling. You can use one big can or if you want less pie filling just use one small can. This would also be amazing with homemade pie filling. Just make sure it is not too wet.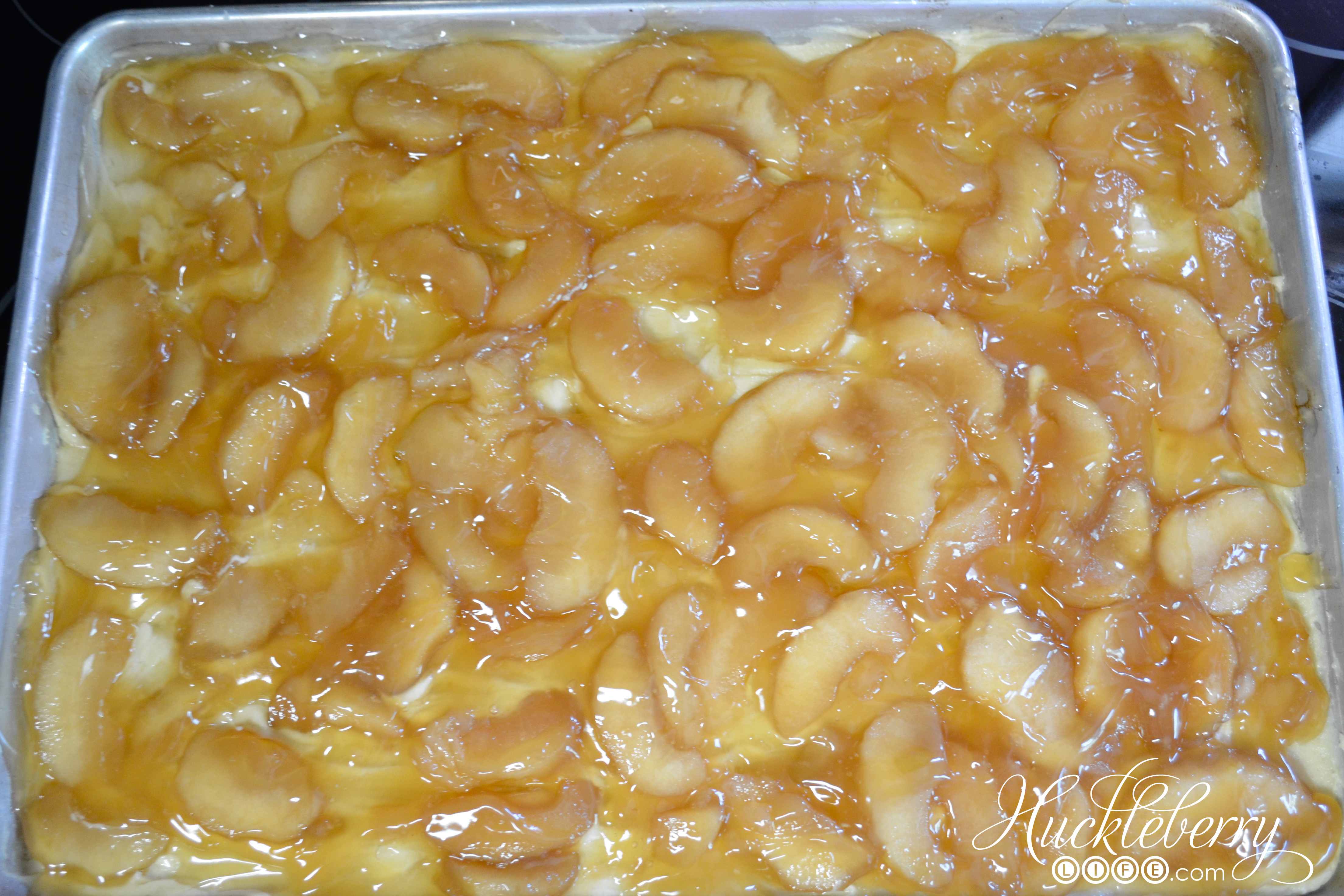 Doesn't that look tasty already?! Next drop the other half of the dough on top by spoonful.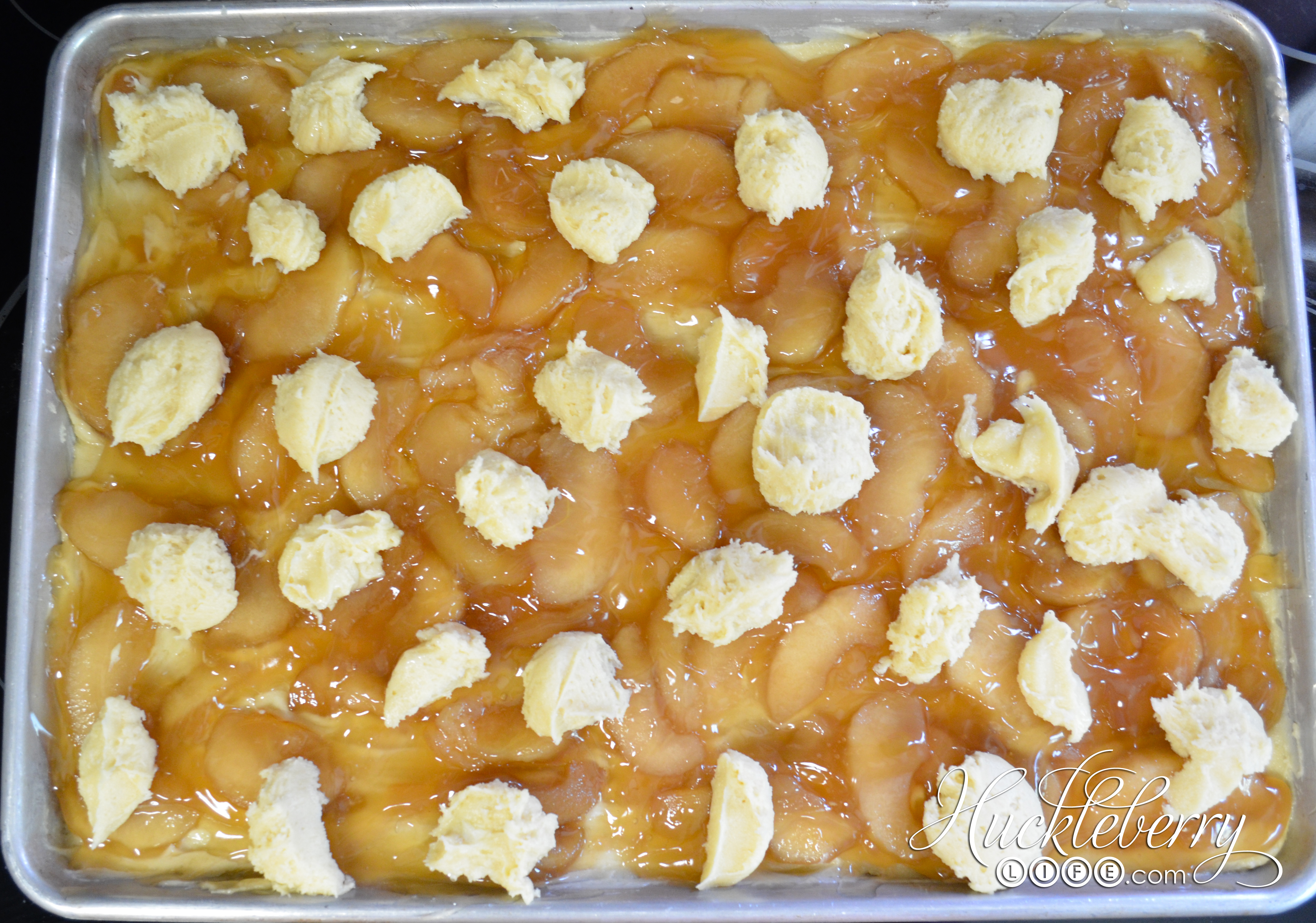 Bake at 350 for 40-45 minutes. Sneak a peek while it bakes away. Smells sooooooo goooood….

Hot and fresh out of the oven.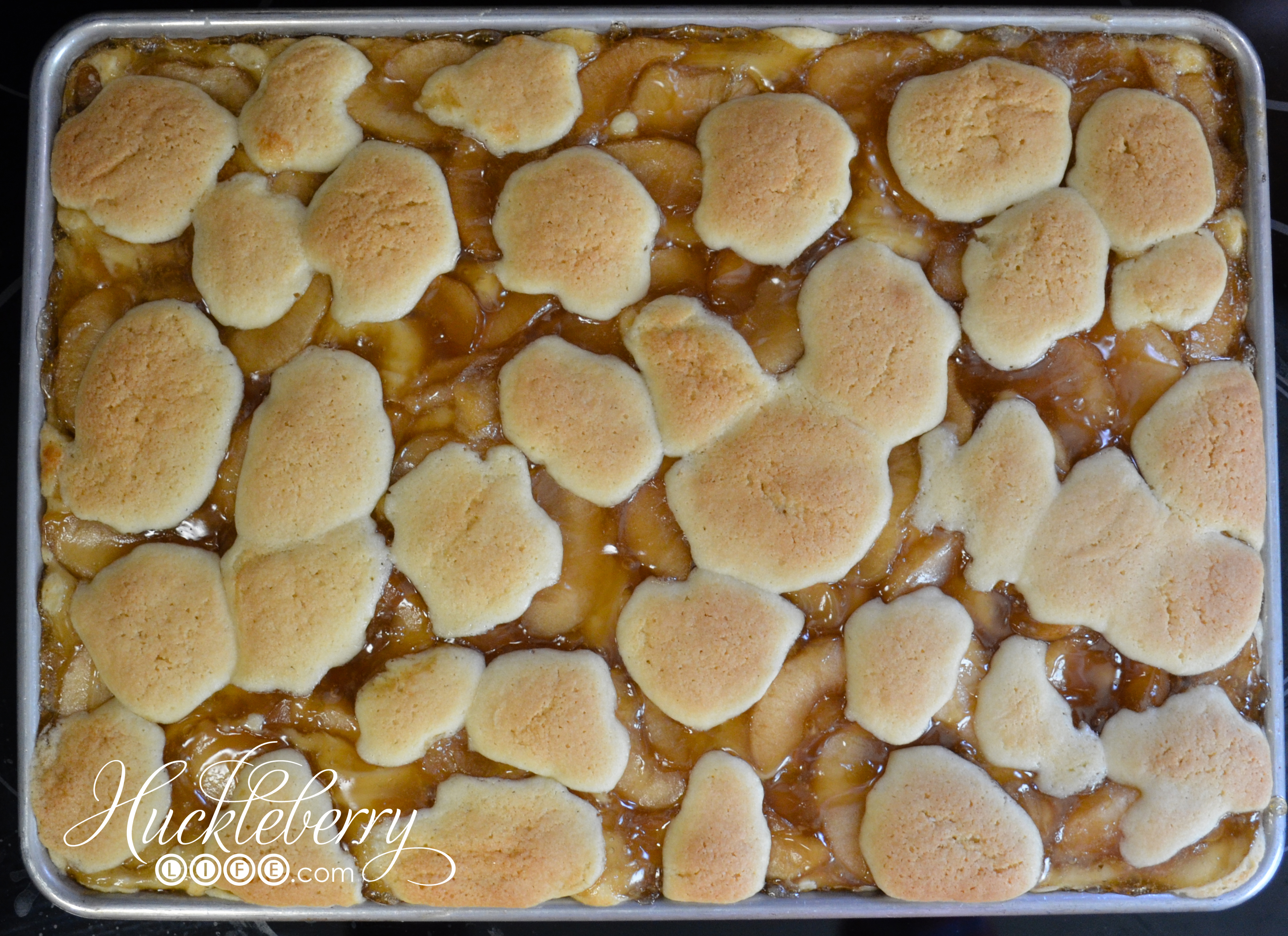 The glaze that is drizzled over this deliciousness is super simple. Just whisk the powdered sugar, melted butter and milk. I used about 2 Tbsp. milk. It makes more glaze than you really need. Mix it up and drizzle all over the top. You could also skip the glaze and drizzle caramel over the top. YUM!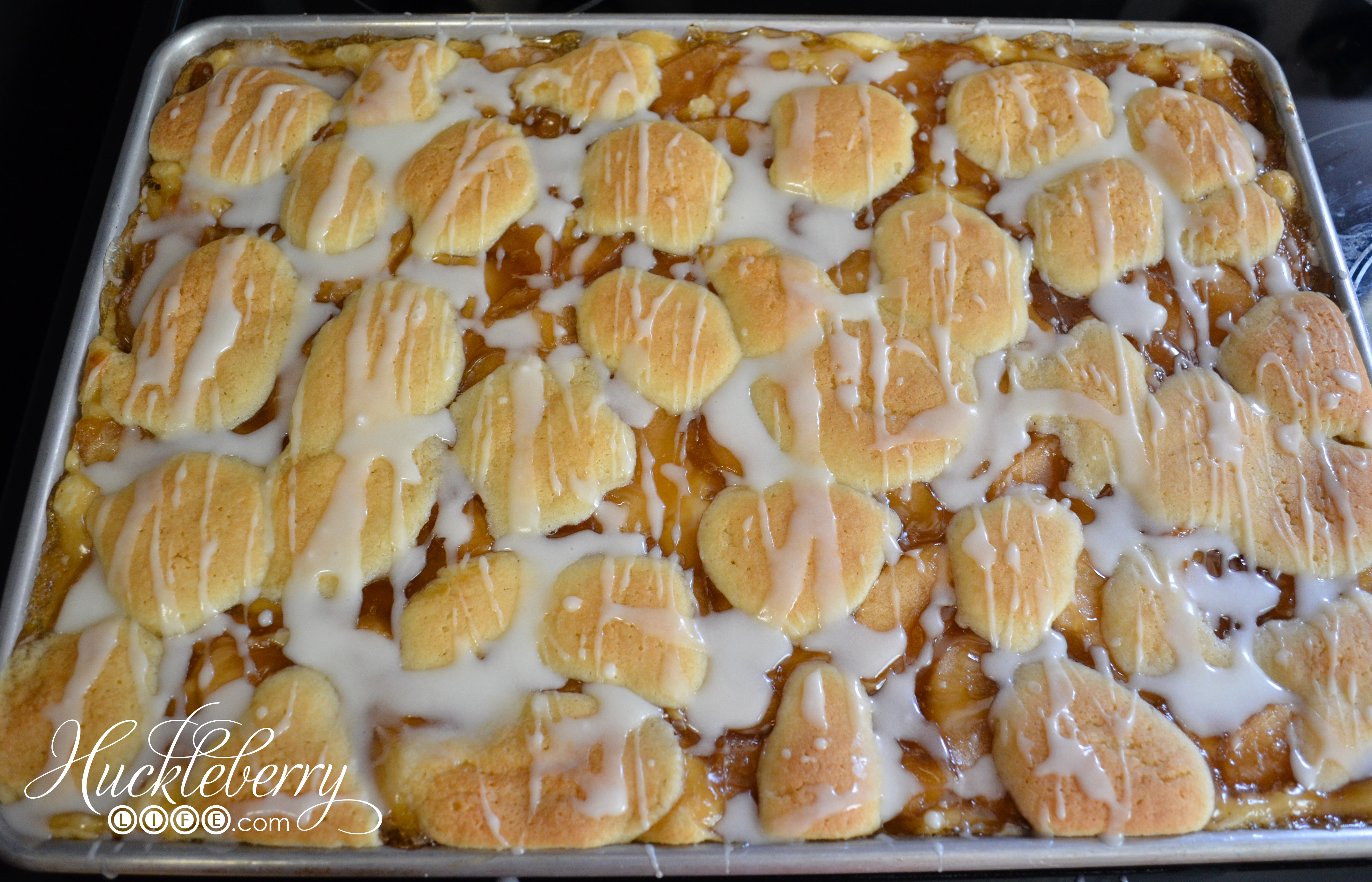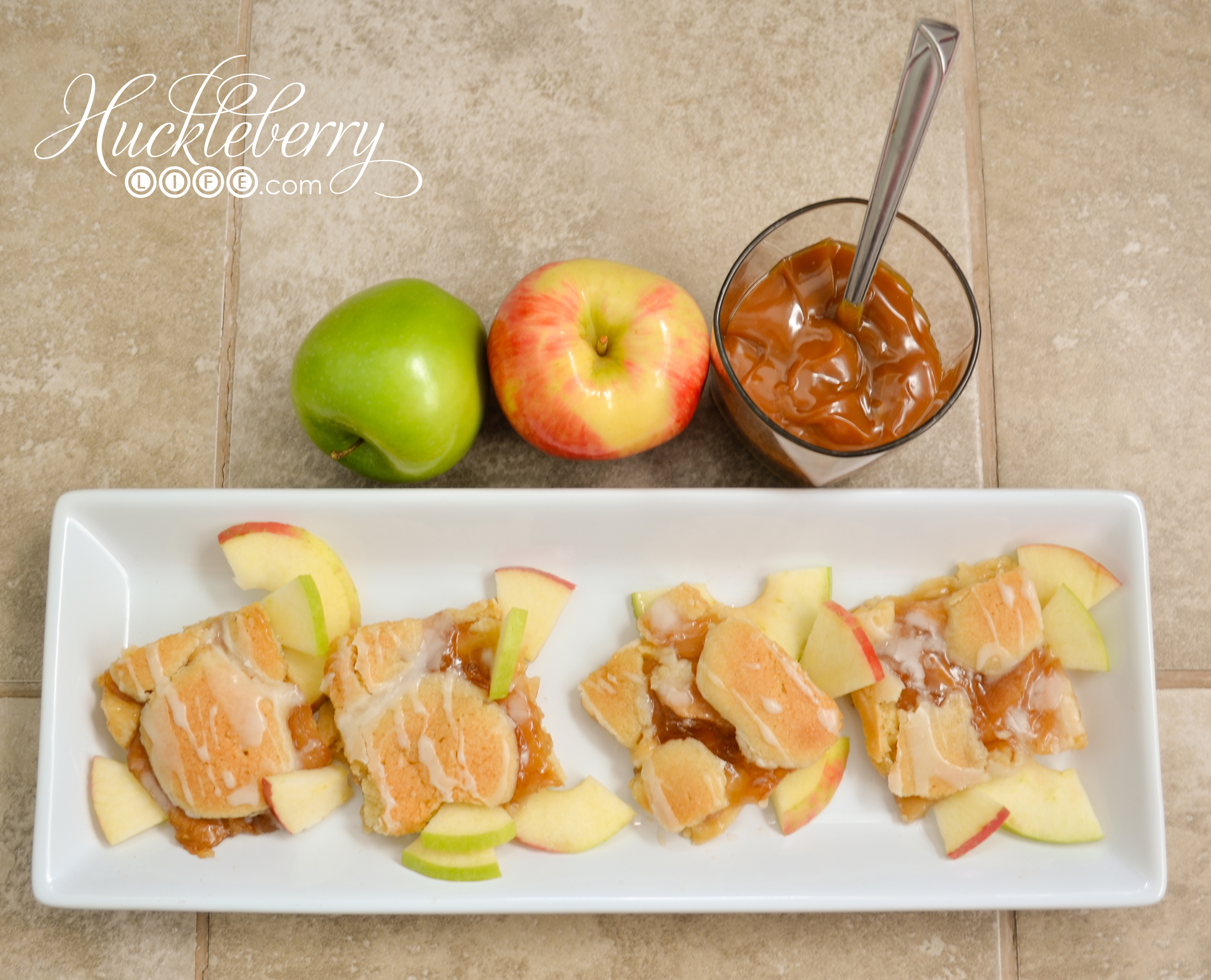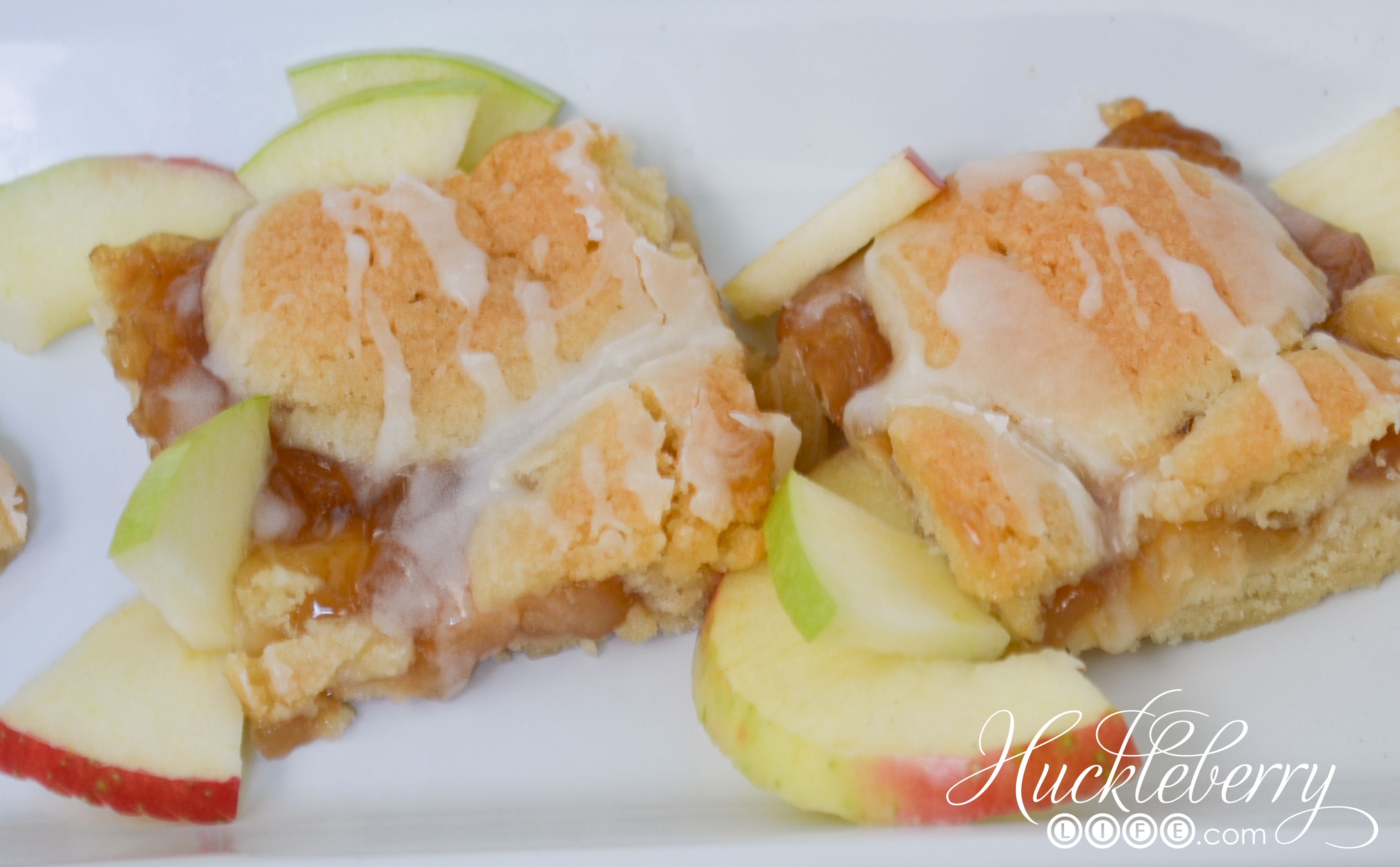 CARAMEL APPLE STREUDEL
Prep time:
Cook time:
Total time:
This is a simple dessert recipe that will feed a crowd. It is very versatile. Switch things up by trying different fruit pie fillings. The caramel apple pie filling we used here is perfect for fall.
Ingredients
1¾ cups sugar
1 cup butter or margarine
4 eggs
1 tsp. vanilla
1½ tsp. baking powder
½ tsp. salt
3 cups flour
Glaze:
1¼ cups powdered sugar
1 Tbsp. melted butter
Milk
Instructions
Cream together butter and sugar.
Add eggs, vanilla, baking powder and salt. Mix.
Add flour and mix well.
Spread half of dough on 15x10x1 inch pan.
Spread any flavor fruit pie filling over the dough.
Drop remaining dough over the pie filling by spoonful.
Bake at 350 degrees for 40 to 45 minutes.
Mix glaze ingredients together and drizzle over cooled streudel.
Let us know if you give this a try! Remember to share with your friends on Pinterest and Facebook.