This big dutch braid & fishtail with side heart is a little more complicated to create, but isn't TOO hard if you know how to create all the individual elements. My biggest challenge was that we did this hairdo while we were out of town and I didn't have any hairspray. Emma has so many new baby hairs coming in and it's hard to tame them without any product.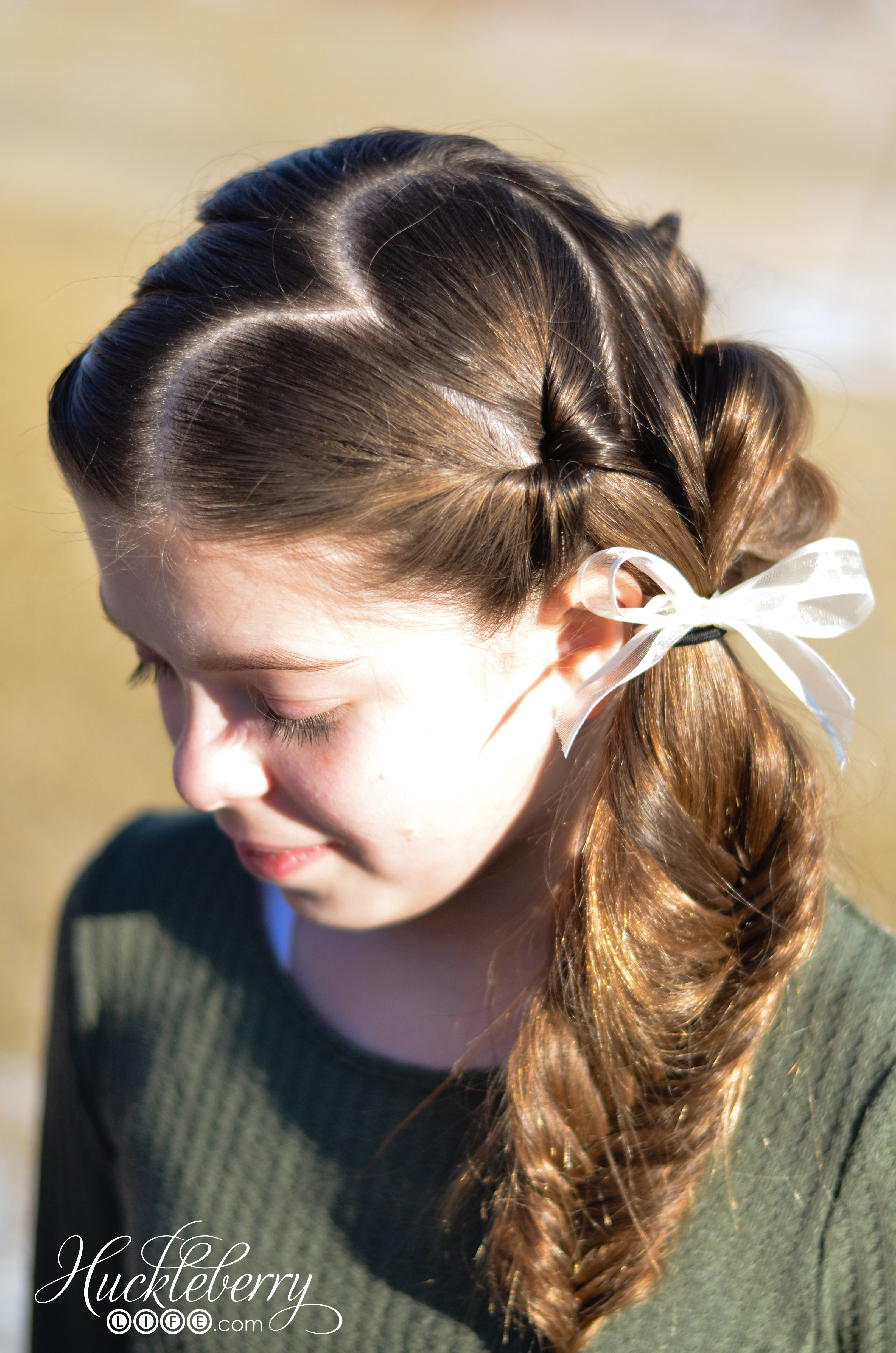 HOW WE DID IT:
We started this one by using the back of a rat tail comb to create a heart shape on the side of her hair at her part line pointing down toward her ear.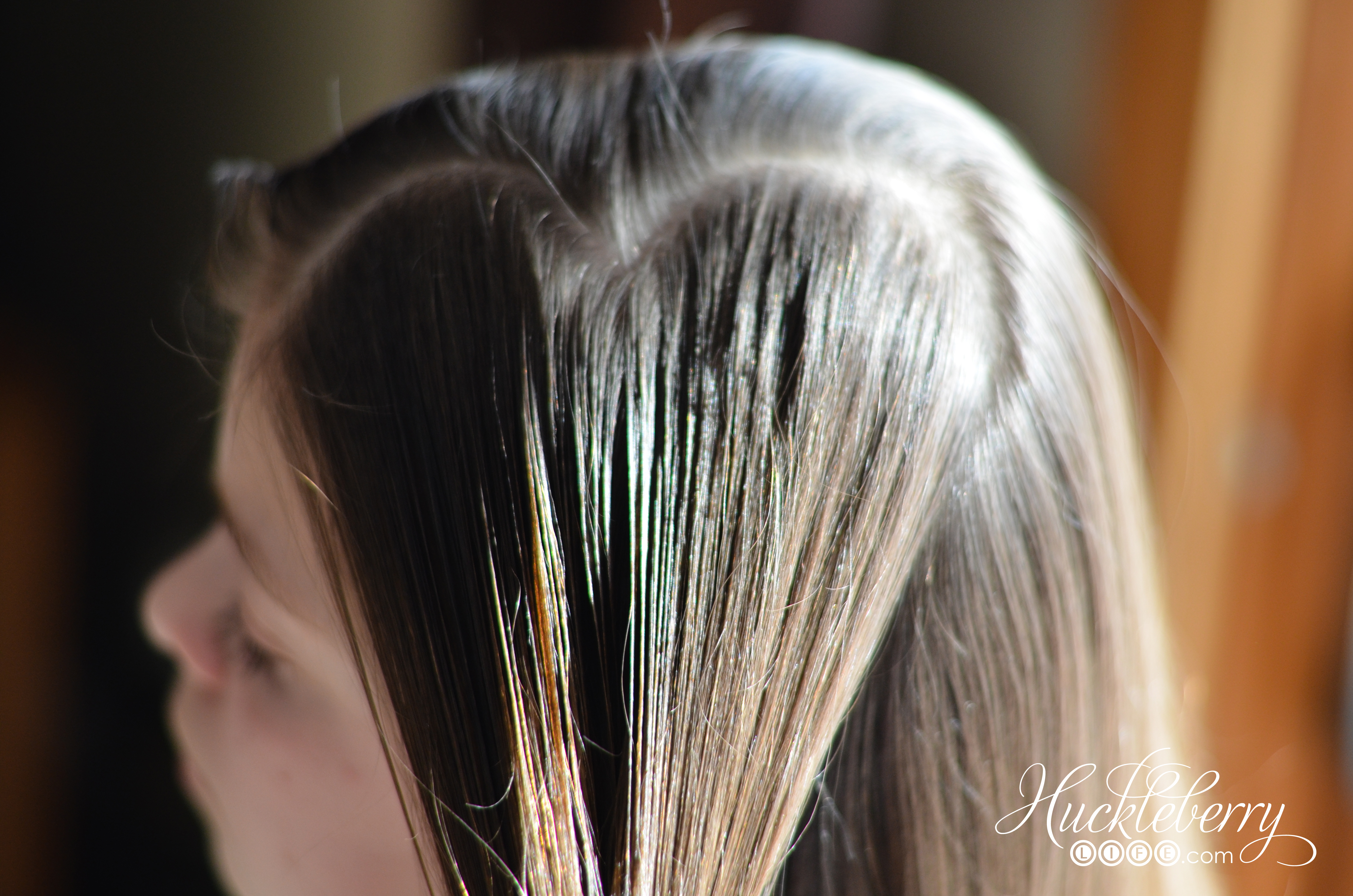 We secured it with a small elastic and flipped it under. You can use a topsy tail for this, the back of your rat tail comb or your finger like we do.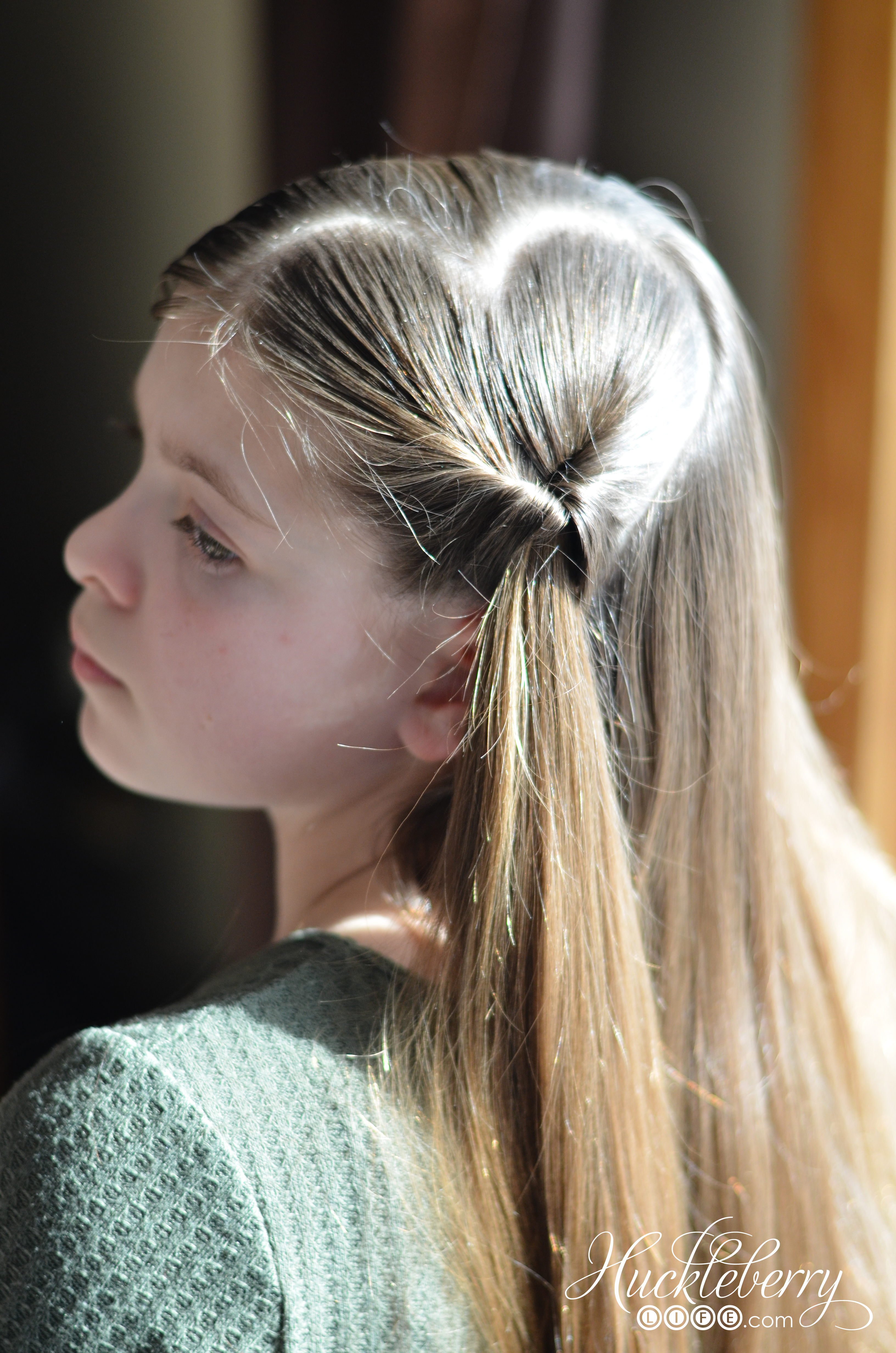 Next we did a dutch braid all the way around her head starting on the opposite side of her head than the heart. I'm still not the best at braiding but it turned out cute.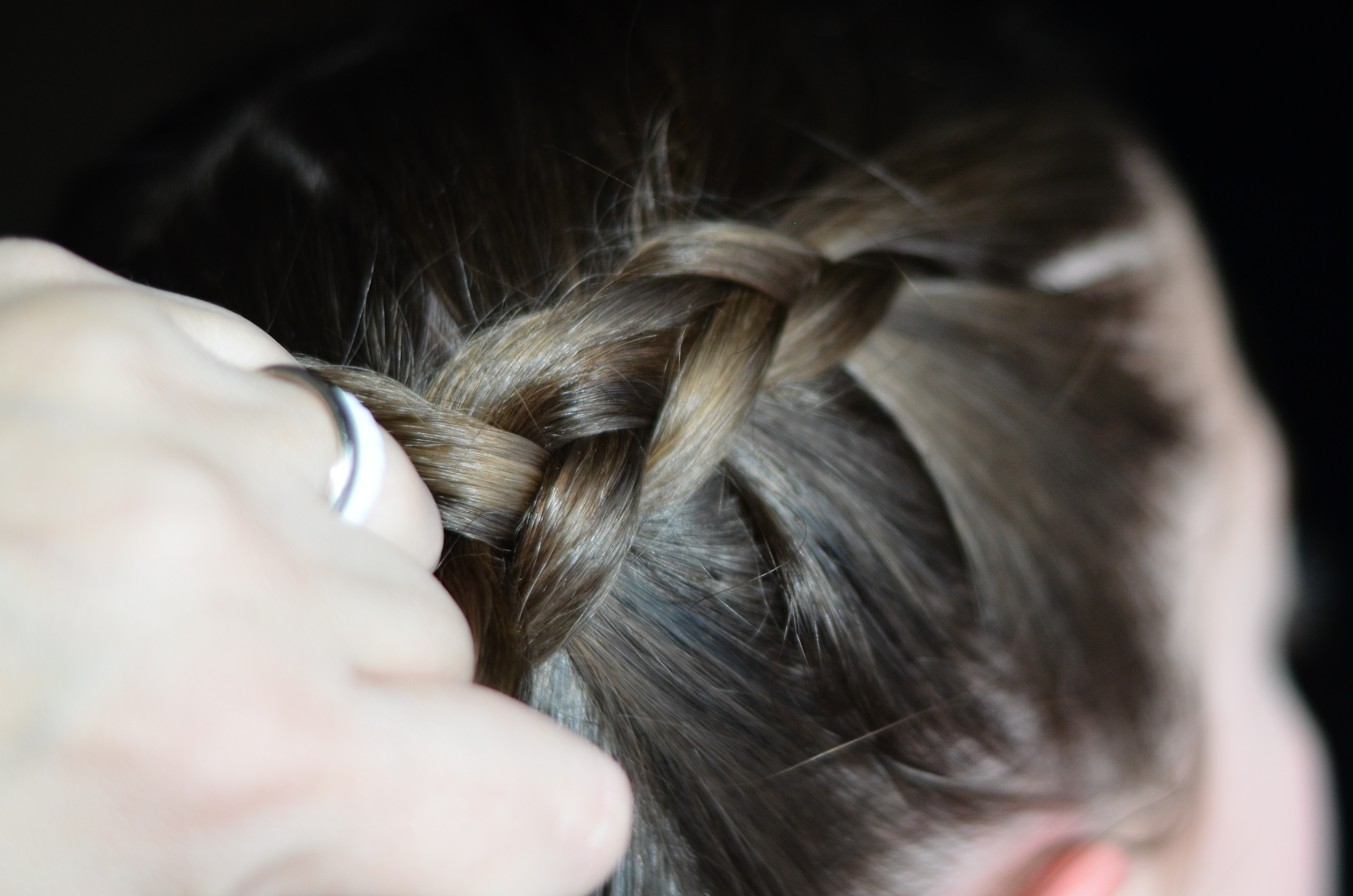 Continue braiding around the head until you are out of hair and meet up with the ponytail from the heart.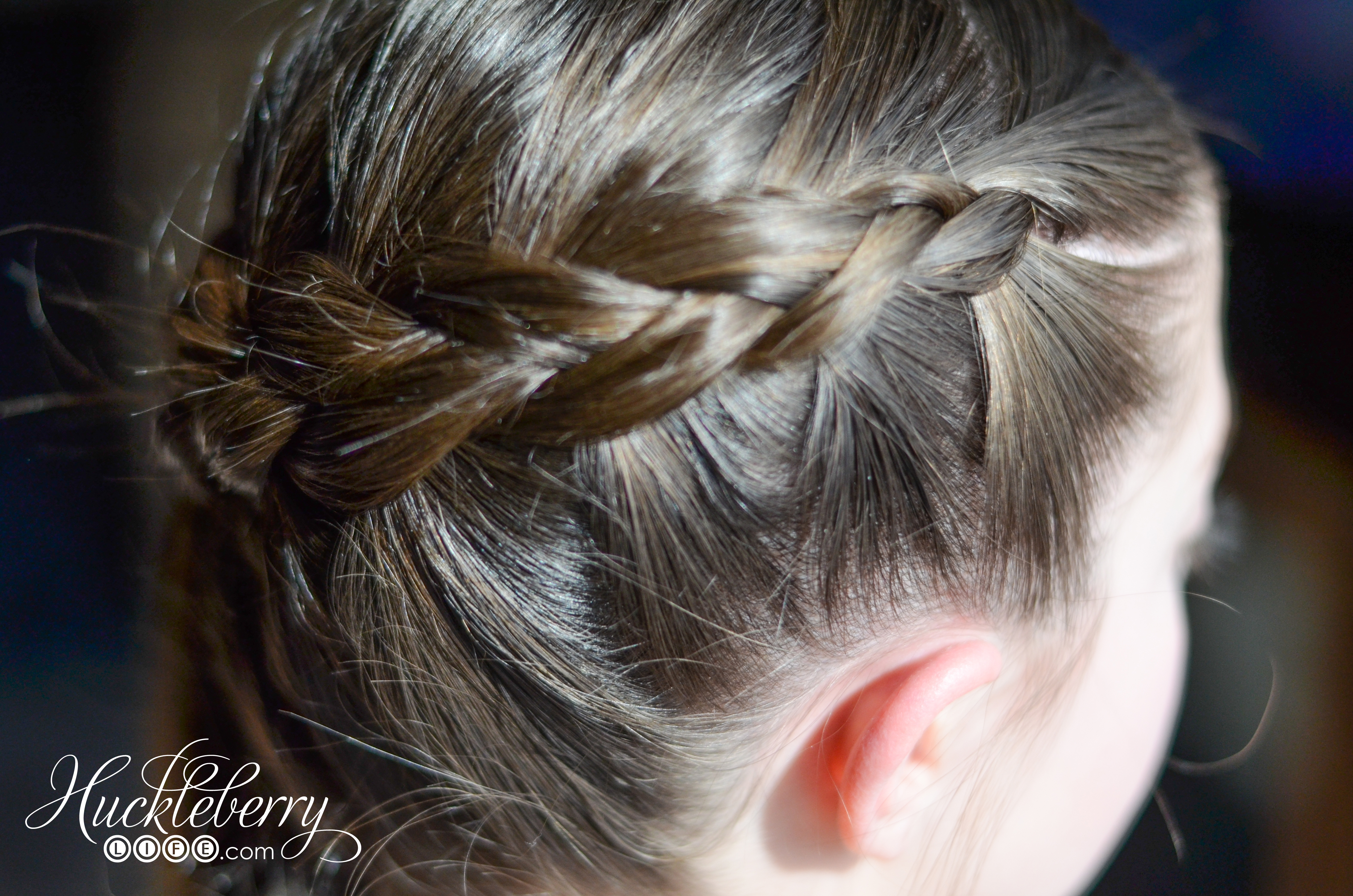 Secure it with a big elastic.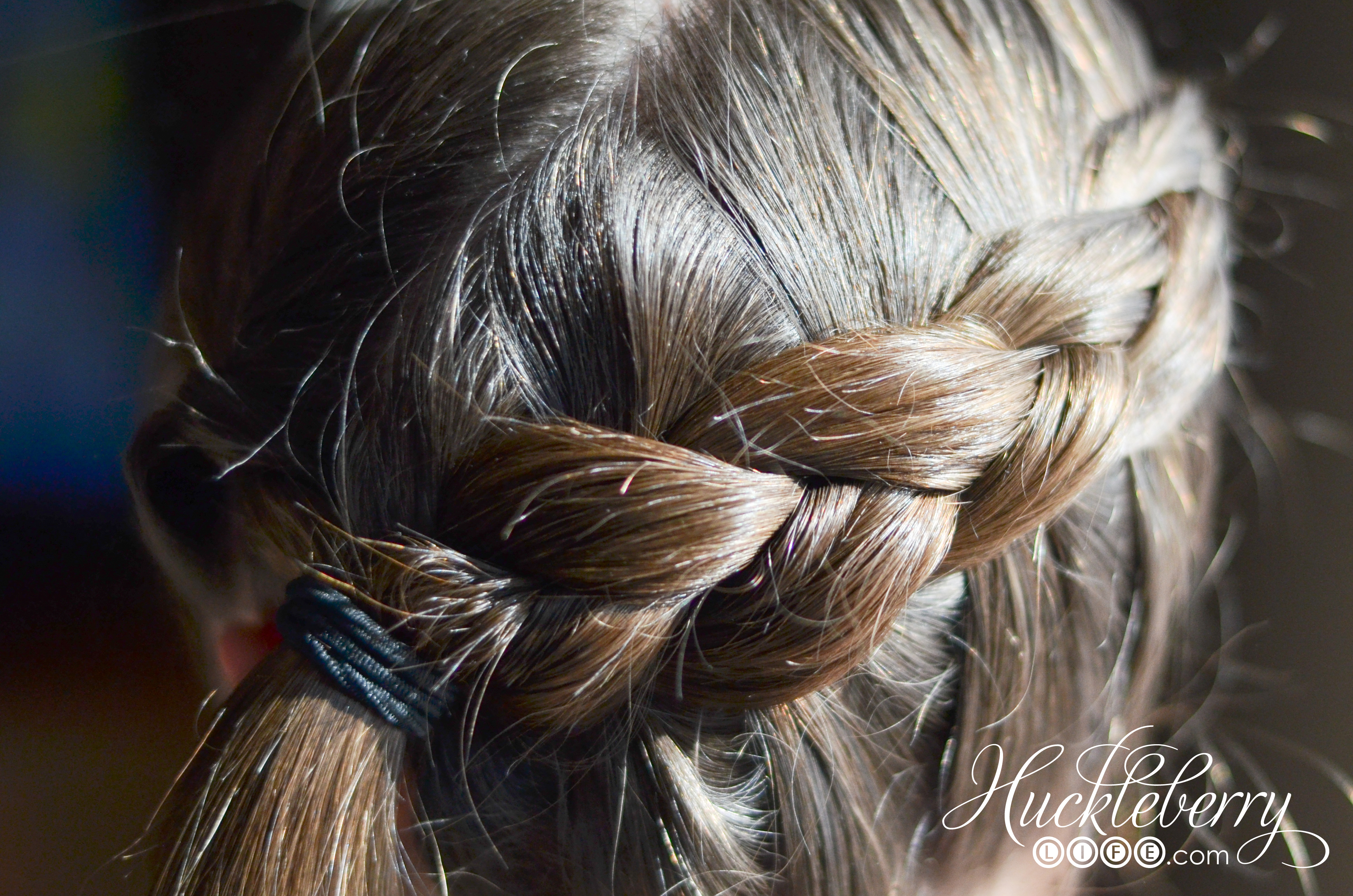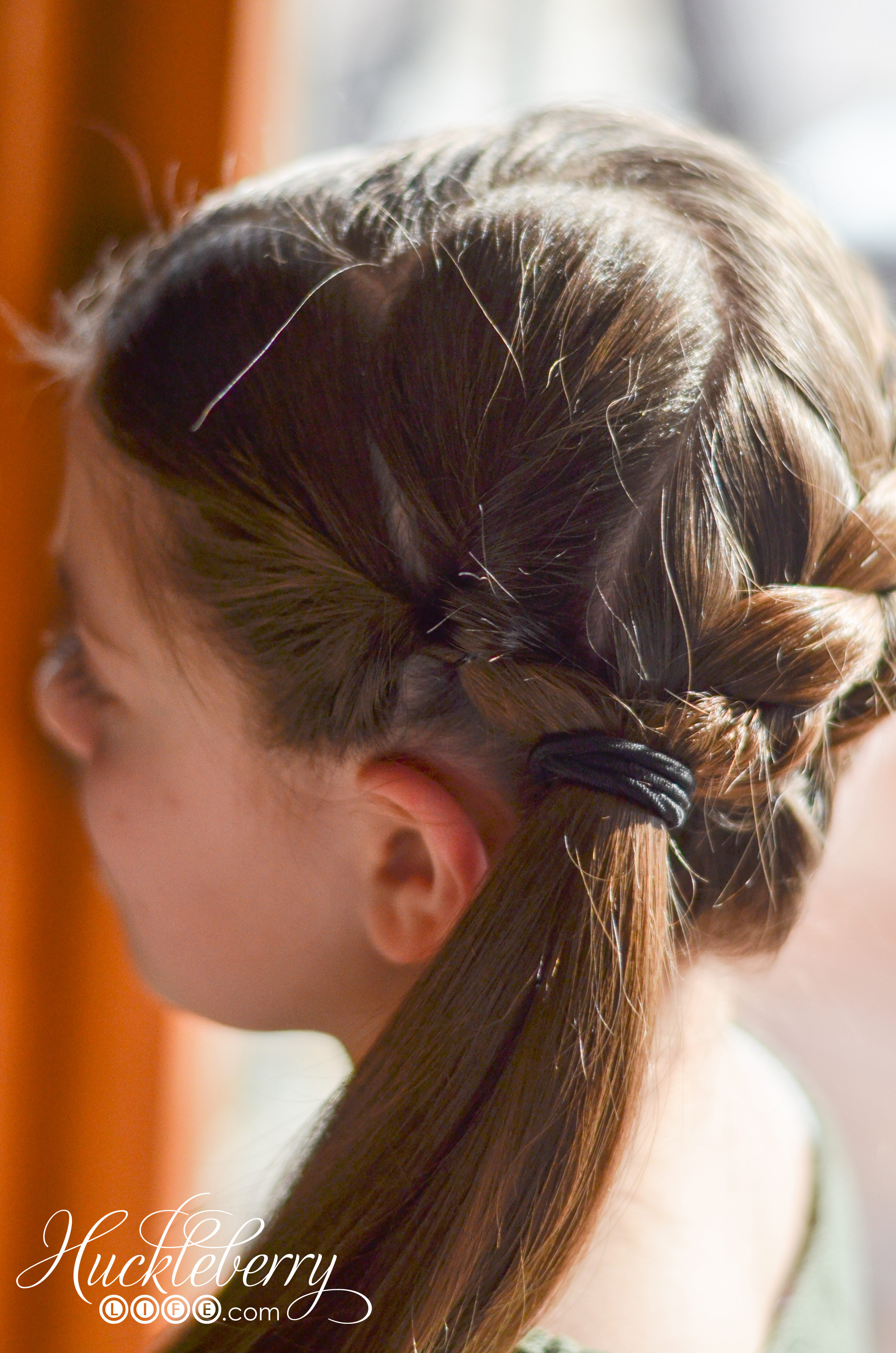 Gently tug on the outside of the braid on each side to make it BIG and full.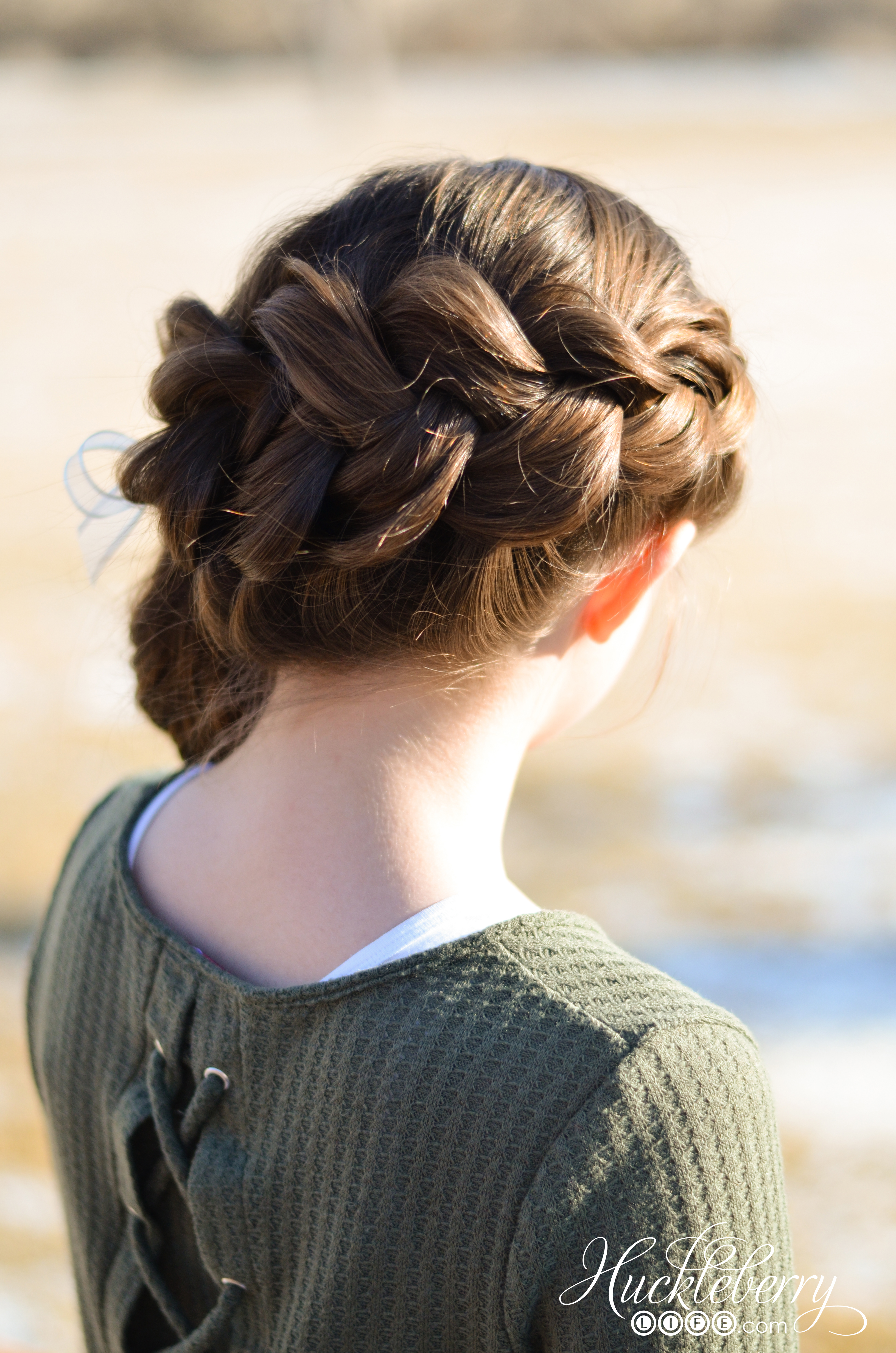 You could definitely just leave the hair in a ponytail but we decided to do a fishtail braid. I will have to do a tutorial on that sometime because I didn't take pictures. It's really simple! We tugged on the outside of each side of the fishtail braid to make it big and full. Once again, biggest challenge was no hairspray to tame the crazy fly aways!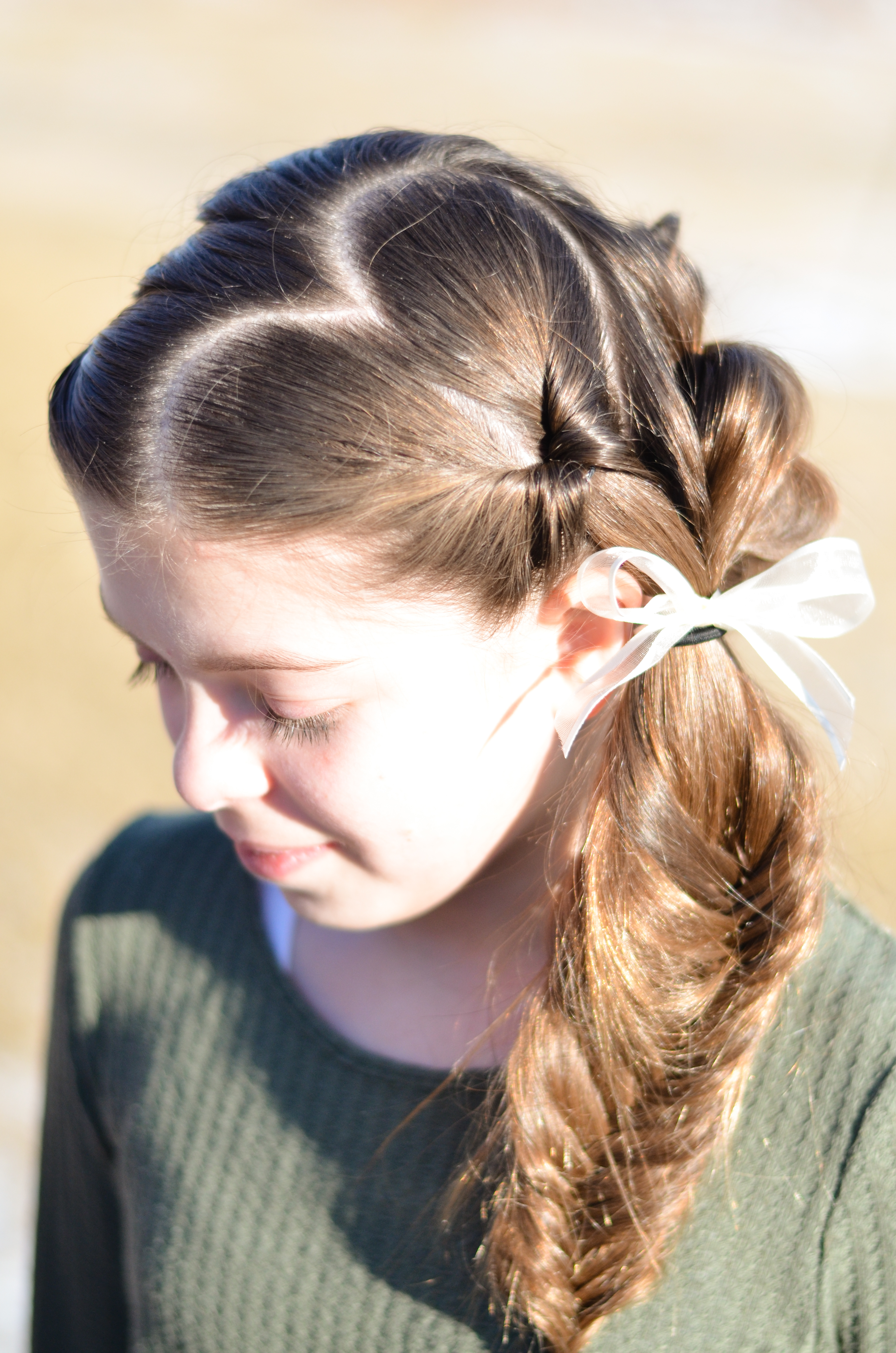 Tell us what you think of this big dutch braid & fishtail with side heart hairdo! We hope you will be brave and give it a try. 🙂